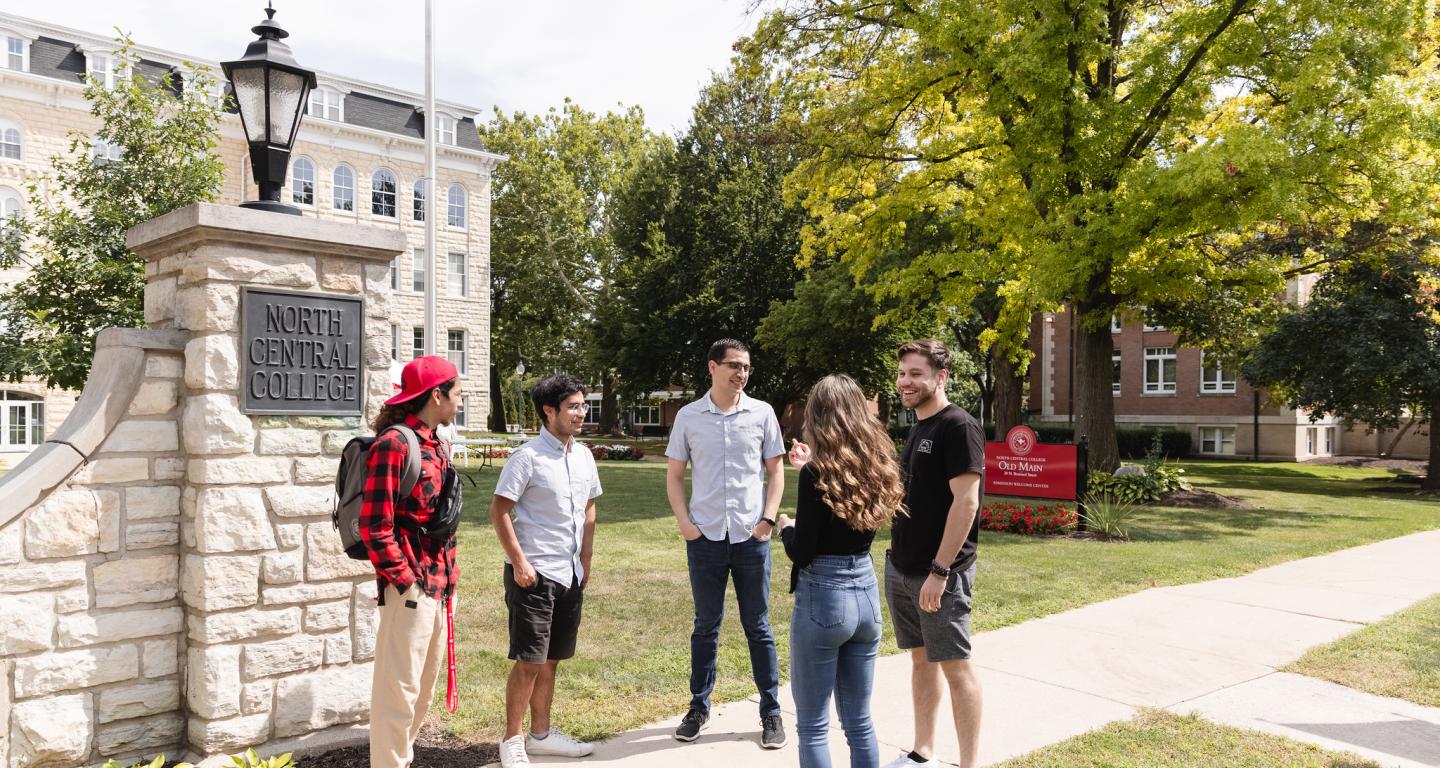 College Guide for Low Income Students
Apr 06, 2022
College Guide for Low Income Students
One of the most complicated and important factors involved in going to a four year college comes down simply to one thing: how are you going to pay for everything? This is a concern for most prospective college students, but it is particularly relevant for those coming from low income families.
This guide will cover key issues regarding income and college access, including offering solutions that can not only lead to student success, but to finding your way to the institution of your choice. Low income should never keep anyone from an undergraduate education, whether at four year colleges, selective colleges, elite colleges or anything in between. Here's what you need to know to help make sure it doesn't happen to underserved students from low income backgrounds. 
What challenges do low-income students face in attending college?
An inescapable fact is that the cost of college enrollment leads to issues for lower income students that higher income students just don't have. There are obvious issues tied to lower family income or poverty, like difficulty paying for room and board, buying books, or staying fed. But it's not just about basic needs or the price of a four year college admission or the need for financial aid.
In an article for Accredited Schools Online, Felice Rollins details some of the biggest problems: "Besides money, the largest hurdle that low-income college students face is an overall lack of resources. Low-income students are unlikely to have personal or professional mentors to guide them through the challenges of higher education. They are also less likely to have family support for choosing the right college, completing financial aid forms, or even regular visits once they get to school." This is especially true for first generation college students, whose parents have no experience with the college admission process.
What resources are available to low-income students who want to attend college?
Thankfully, the issues we outlined above are well known to schools as well as to government entities and other aid organizations at various levels. There are numerous potential resources to tap into, and the challenge can be finding them.
Rollins notes that in their opinion, "The best resources for low-income students are college-based programs designed to increase persistence for under-served students. One example is Student Support Services, a U.S. Department of Education program that provides academic advising, tutoring, and financial assistance for low-income, first-generation and homeless college students." 
Allison Wignall on CollegeRaptor highlights several prominent organizations committed to getting low-income students into college. All of them have a web presence where you can find out more about what they do and how to contact them:
Equal Opportunity Schools 

MDRC - Aid Like a Paycheck program

QuestBridge 

OneGoal

College Possible 
The best time to start checking out organizations like this is as a high school student, as your guidance counselor can help connect you with these and other similar resources to help your college search go more smoothly. 
What if I can't afford the fees for college applications and standardized tests?
Something else often taken for granted is that the very act of taking the tests that help qualify you for college or the applications themselves have a cost attached. This may seem ridiculous regardless of your financial situation. Schools and states have good reasons for these charges, but what's most important is that they don't have to hold you back.
Kelly Mae Ross and Josh Moody, writing for U.S. News and World Report, make it clear that there are definitely ways to get your fees waived for taking standardized tests.
When talking about eligibility for test fee waivers, they said, "According to the testing companies' websites, high schoolers must be in their junior or senior year; a U.S. citizen or taking the test within the U.S. or a U.S. territory; and have financial need, which they can demonstrate in several different ways. While school counselors are the primary distributors of test fee waivers, some college access organizations give them out as well."
There are numerous ways to avoid paying for college applications, whether you are applying to college as a veteran or right out of high school. To begin with, a lot of schools let you apply without a fee to encourage college enrollment numbers. Those who do not charge are usually very clear about their policy so you'll know to sign up.
Katelyn McAdam writes for CollegeRaptor, "See if the college (you're applying to) waives the application fee for online applications. You can usually find out if this is the case pretty quickly. Click the 'apply now' link on a college's website and if it's free it's usually in big bolded font. Or, you can visit College Board's list of colleges; if it's free there's a handy icon that lets you know."
McAdam also clarifies that if you are eligible for an ACT or SAT fee waiver, you are also eligible for an application fee waiver. An SAT fee waiver means you get four free college application waivers–if you take the SAT as a junior you'll get your fee waivers in the fall of your senior year, and if you take it as a senior your waivers will arrive when your test scores do.
If you get only an ACT waiver or no test waiver at all, you can also apply for an application fee waiver from the National Association for College Admission Counseling. You will need to demonstrate financial need on the form, and then the NACAC will send it directly to your institution of choice. Ask your high school counselor for more information on applying for this waiver or for more information on community organizations that can help you with application fees.
What funding is available to help low-income students pay for college?
The great inherent value of a college education is clear for individual citizens as well as our economy as a whole, which is why money is set aside by college campuses and the U.S. government to keep students in school as well as to get them in. A higher national graduation rate is, after all, good for everyone. 
You can start with the traditional methods of making and saving money as a college student. Kevin Towns, director of financial aid at North Central College, encourages students to "apply for scholarships! For North Central students, we have AcademicWorks. There is also scholarships.com and fastweb.com. Consider a work study job and working in the summer to help with educational costs, (and) consider less expensive housing and meal options."
For heavier cost considerations, MoneyGeek lays out the three primary sources of financial support you can look into: scholarships, federal student loans and federal aid.
Scholarships – Scholarships are usually distributed by college campuses themselves to ensure the best and brightest can attend. "Most four-year schools offer merit-based and need-based financial aid," the MoneyGeek's writers said. "The types of scholarships available are typically listed on the institution's admissions page, which may also link to third-party resources. Most schools offer a … breakdown of what costs to attend."

Charitable foundations, nonprofit organizations and even private citizens also offer money to eligible students, often based on specific criteria, "including demographics: socio-economic status, gender, race, academic achievements, extracurricular activities, and prospective fields of study."
Federal student loans - The government distributes a large amount of money to students every year based on need. You apply for part of this aid by filling out the Free Application for Federal Student Aid (FAFSA). The results of your FAFSA will determine how much financial aid your college will offer you, and loans may be part of that offer. You can work with your school on the process of accepting these loans. There are two types of low-interest loans for students available through the government: Direct Loans (also known as Stafford Loans) and Perkins Loans. 
Federal aid – If your FAFSA shows you are in exceptional need while you're still in school, you may qualify for additional aid awards. You may have heard of the most common source of that aid, the Pell Grant. According to MoneyGeek, "A Federal Pell Grant, unlike a loan, does not have to be repaid. Your school can apply Pell Grant funds to your school costs, pay you directly, or combine these methods."

Less commonly known are Federal Supplemental Educational Opportunity Grants (FSEOG). MoneyGeek stated, "These grants provide supplemental aid, administered directly by participating schools, in addition to Pell Grants awards made by the federal government."

In the case of both Pell Grants and especially FSEOG, funding for these areas is limited. Be sure to fill out your FAFSA each year and ask your school's financial aid office for help in applying early for federal grants. 
What supports and programs exist to help low-income students succeed once they've applied to or enrolled in college?
Every college has programs to help students and with the kind of problems often faced by low income students, including financial issues, housing problems, mental health difficulties and academic struggles of all kinds. The key to student or veteran success in college is never to be afraid to ask for help. If you can't find what you need, someone on campus will. 
On HomeRoom, the official blog of the U.S. Department of Education, Joleen Chiu said that support hiding in plain sight is a very common issue: "Colleges already have resources available for first-generation and low-income students, but not all students are aware they exist. Some of these resources may include the career center, alumni center and network, the financial aid office, and any organization that supports first-generation and low-income students." 
To help with this problem, colleges are becoming proactive about making the search easier for students. In MoneyGeek, Cyekeia Lee, director of higher education initiatives at The National Association for the Education of Homeless Children and Youth (NAEHCY), said, "Many campuses are appointing a (single point of contact) on campus to assist homeless students, or they are opening food banks, allowing residents halls to stay open year-round, and some campuses are also awarding specific scholarships for homeless students."
As with any aspect of college life, the most important step is finding the best and most supportive college environment you can. Look for a school with ample, easily accessible resources like North Central College.
North Central offers great programming like the Junior/Senior Scholars program, which provides high-need K-12 students with tutoring and mentoring services to prepare them for college, the Premier Scholars program, which helps first-year students who may be disadvantaged due to economic, cultural or educational circumstances move smoothly from high school to college, and Cardinal Operation Hope and Help, which provides emergency funds to help students with critical needs like food, clothing, shelter, transportation and school supplies. 
Find out more about North Central College and how you can get your academic journey started today.
Jacob Imm is the assistant director of communications for the North Central College Office of Communications. He has 12 years of collegiate communications experience and has worked with hundreds of college students. He has a bachelor's degree from the University of Notre Dame and a master's degree from Northern Illinois University. 
Sources:
https://www.collegeraptor.com/getting-in/articles/college-admissions/8-awesome-organizations-that-help-low-income-students-get-to-college/ 
https://blog.ed.gov/2021/04/supporting-first-generation-low-income-students-beyond-college-acceptance-letter/ 
https://www.usnews.com/education/best-colleges/articles/how-to-take-the-sat-act-for-free 
https://www.collegeraptor.com/getting-in/articles/college-applications/applying-for-college-what-if-i-cant-afford-the-application-fee/ 
https://www.accreditedschoolsonline.org/resources/low-income-students/ 
https://www.moneygeek.com/financial-planning/paying-for-college/resources/homeless-and-low-income-student-resources/