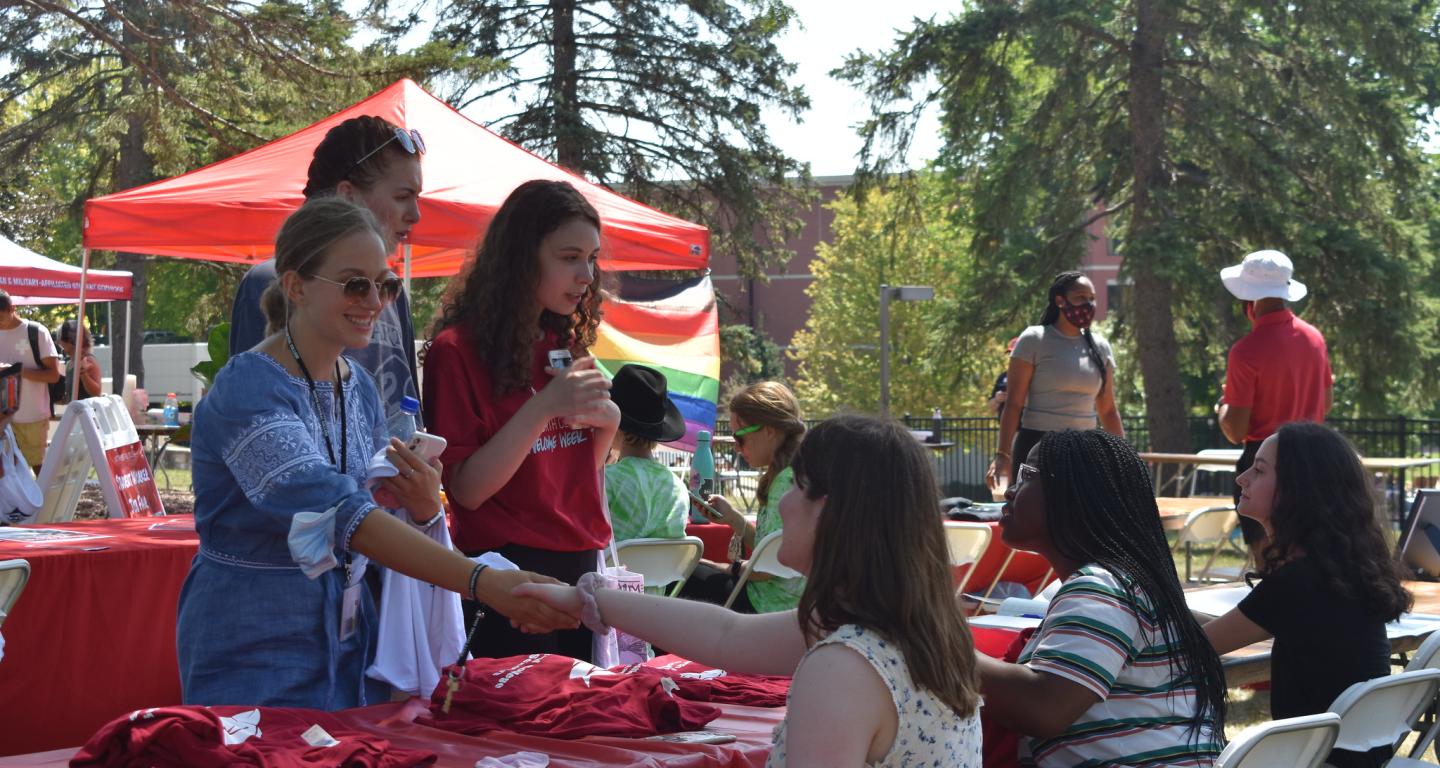 How to be Successful as a First Generation College Student
Mar 25, 2022
Resources to be Successful as a First-Generation College Student
When touring different colleges and universities, you've likely heard the term "first-generation." While it may seem like a new buzzword, it has been part of discussions in the higher ed landscape for some time. With more and more first gen students enrolling in college, it's important to recognize the important role they play within their families and on campus. If you're interested in learning more, keep reading to discover what first-generation college students are and how they can best succeed. 
Why Being a First-Generation College Student Matters
According to the Center for First-Generation Student Success, an initiative of NASPA and the Suder Foundation, a first-generation student is categorized as those who are the first in their family to attend college. They have the chance to forge a new path in higher education that previous family members weren't able to do. As the first person in their family to undergo this journey, they take on a huge role and responsibility as young adults that will ultimately make a huge difference in their lives and families.
Challenges of First-Generation College Students
Students entering college face several challenges: choosing a major, finding a roommate, and deciding where to live. However, as a first-generation college student, there are additional challenges they'll face throughout college that non-first-generation students won't. Parents of non-first-generation students will have plenty of information to share about the overall college experience. In contrast, parents of first-generation students will not be able to do the same. This lack of information means they likely won't be able to go to their family with questions or concerns. They will be there to listen but may not know how to help. 
Another challenge a first-generation student may face is feeling homesickness or guilt. Leaving your family to attend college, sometimes hundreds of miles away, isn't easy for any student. For first-generation students, homesickness is often intermingled with guilt as they're the ones attending college. It can be especially difficult when their families rely on them so much at home. While this rings true, it's important to remember they're there for a significant reason, and it's a temporary situation. 
How First-Generation College Students Can Ensure Their Own Success
When entering a new and unfamiliar world, the question of how they can ensure first-generation student success or veteran success in college may first come to mind. When asked, Julie Carballo, the director of first-generation initiatives, veteran, and military-affiliated student services at North Central College, stated by "finding a community to share the journey." With solid supporters by your side, you'll have the opportunity to connect with faculty, staff, and other mentors at their institution, as well as form relationships with students on the same journey.
In addition to building a supportive network, it will be crucial to have a positive, can-do attitude, where you believe in yourself each step of the way. There's no doubt there will be hurdles along the way as you earn a college degree. It's important to remember there will be a way to get over or around them. Never be afraid to ask questions or for help. Your mentors are there to answer them and provide guidance so that you can be the best student you can be throughout your time at college.
How Colleges Support First-Generation Students
The best way colleges can support a first gen student is proactive and uplifting programming. A nationally recognized leader in first-generation programming and student success, Cardinal First at North Central College provides a supportive and welcoming community for all first-generation students and their families. Dedicated to the well-being and success of first-generation students, North Central has a campus culture that recognizes and celebrates the first-generation student identity as an asset. The program provides not only a network of other first-generation students, faculty, and staff to connect with but also the necessary resources, information, and experiences to prepare students for success from enrollment to graduation. 
Scholarships for First-Generation College Students
For the average family, college can be expensive, and even more so for a low-income student. With the help of scholarships, the cost of college can be a bit more approachable. As more colleges and universities focus their attention and resources on first-generation students, more organizations and institutions have designated specific scholarships for them. 
When you're applying to a school, ask to see which scholarships are available to you as a first-generation student. This is also important if you are applying to college as a veteran. For instance, North Central College offers a renewable $1,000 Cardinal First Scholarship to students who meet the participation and attendance requirements. On top of this scholarship, first-generation students also have the chance to receive merit-based scholarships awarded by the College.
Expert Interview: Insight for First-Generation College Students
A valuable piece of insight for any first-generation college student is to always believe in yourself and remember that you're capable of greatness. For first generation college students, it's normal to experience the impostor phenomenon, also known as the impostor syndrome, at some point during college. If you're unaware of this phenomenon, it's when an individual doubts their skills, talents, or achievements and has a fear of being exposed as a "fraud." If and when you experience this, "it's important to be able to identify it, turn off that voice in your head, reframe and keep going," stated Carballo.
Resources and Tools for First-Generation College Students
As a first-generation college student, there are many resources and tools on campus to help you succeed. The best resource to utilize is faculty and staff, as they contain a wealth of knowledge and experience. Some ways you can easily connect with faculty and staff include joining a student organization, applying for an on-campus job, or simply stopping by and visiting them in their offices. Forming connections with mentors will not only provide a friendly face on campus but will result in you receiving information and opportunities you may not have otherwise known about by yourself. These will ultimately add to your overall college experience.
Like having access to a specific mentor on campus to offer assistance, there are also various offices ready to help. One to keep in mind is the Office of Student Affairs. This is a great place to start if you have any questions or concerns. They will be more than happy to assist or direct you in the right direction to ensure you can reach your best academically, personally, and professionally. Similarly, first-generation students are also welcome to find support through the Offices of Financial Aid, Registrar, Career Development, the Dyson Wellness Center, Student Involvement, and much more. 
At North Central, first-generation students are intentionally connected to different faculty, staff, and offices through Cardinal First's cohort programs. Students also get to know other resources and services on campus, such as the Writing Center, Speaking Center, Math Resource Center, and tutoring. Through these introductions, it becomes widely known that every individual and office on campus is there to help you have a positive experience and help you achieve your goals of academic success and personal and professional development. 
Kara Kots is the social media specialist in North Central College's Office of Marketing and Communications. There, she contributes her content, writing, and communication skills. 
Sources: 
DEFINING FIRST-GENERATION. https://firstgen.naspa.org/blog/defining-first-generation. Published November 17, 2017. Accessed December 17, 2021.
First-Generation Programs. North Central College. https://www.northcentralcollege.edu/cardinal-first. Accessed December 27, 2021. 
5 Big Challenges for First Generation College Students. verywellfamily.com. https://www.verywellfamily.com/big-challenges-for-first-generation-college-students-4121641. Published February 4, 2021. Accessed December 27, 2021.