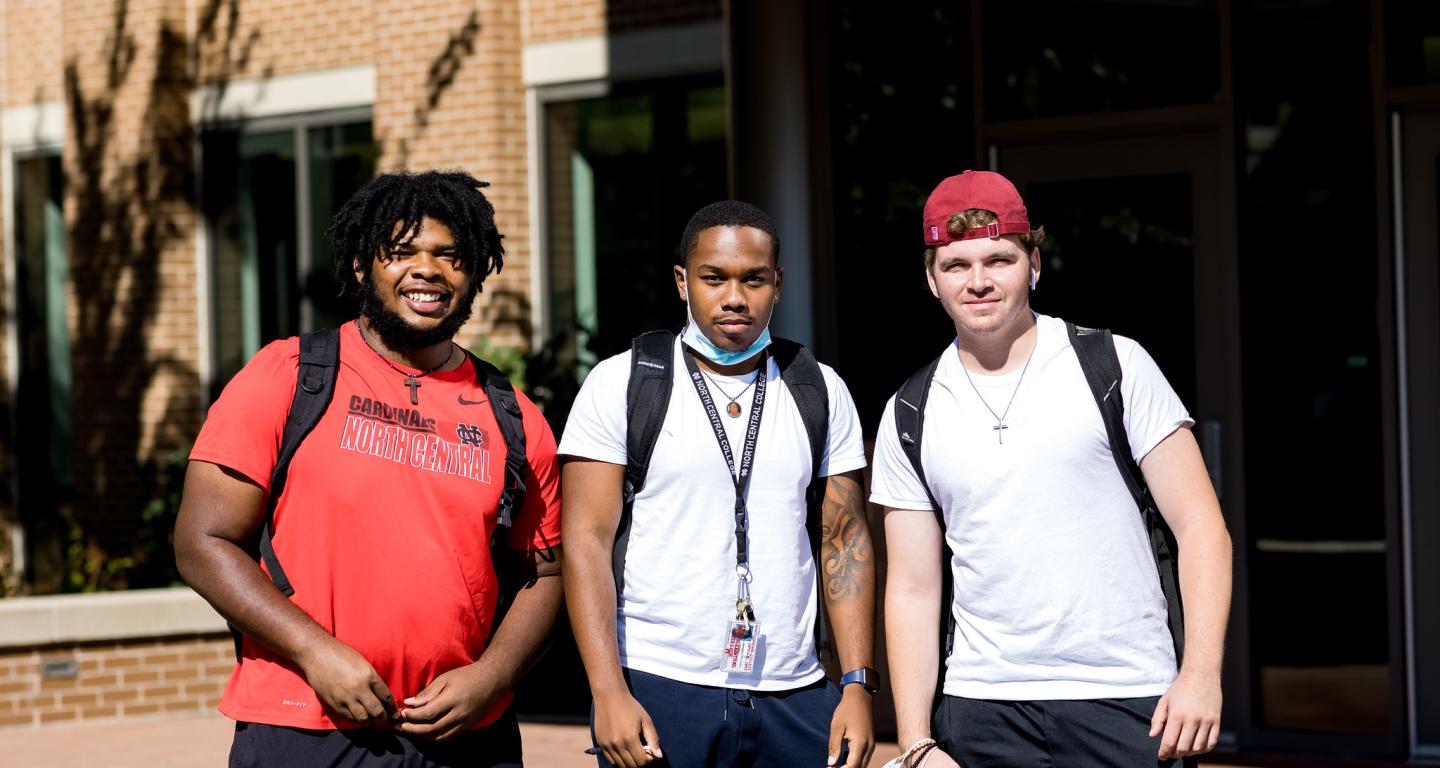 Can You Go to College Undecided?
Apr 27, 2022
Can You Go to College Undecided
One of the biggest decisions you'll make throughout college is choosing your major. While it may be an obvious choice for some students, it will require a lot of time and thought for others. For this reason, colleges and universities will give students the option to choose "undecided" on their applications. If you're in the process of narrowing down and selecting a major, keep reading to learn more about applying to college undecided and the different pros and cons that come with it.
Can I go to college without knowing my major?
The first question that may come to mind is, "Can I go to college undecided?" The answer is yes; you can be undecided or undeclared when applying for and entering college. When you are an undecided or undeclared student, it means you simply have not yet officially declared a college major or academic discipline that your studies will focus on during college. While an undeclared major may sound daunting, it's important to remember that the label undecided is only temporary. It's only a matter of time until you find the right discipline and path that best suits your interests, goals, and career aspirations. If you're an undecided student, looking to declare a major, don't be scared to do some exploratory research. Look into the best majors for undecided students and see where you might thrive. 
At most colleges and universities, whether you're undecided or not, you'll be required to take general education classes such as communication, philosophy, and biology. This general education requirement will prove to be extremely useful as it will give you the opportunity to explore a wide variety of subjects. For instance, North Central College knows no two students are exactly alike, and neither are their paths to graduation and a fulfilling career. Therefore, students enrolled at the College receive a revolutionary approach to the General Education Curriculum with Cardinal Directions. Students can forge their own path through this program by selecting one of eight iCons (interdisciplinary connections). If the course sparks their interest or passion, they will ultimately receive a better idea of which direction they would like to take career-wise. 
In addition to new programs and curricula like Cardinal Directions, there are mentors, offices, and other resources on campus to help you succeed. During your first year, it's common to work with an academic advisor when registering for classes. Academic advising is an excellent time to ask any questions you may have on your mind. Advisors, who are usually professors, help you develop an individualized path to support and assist you in achieving academic success. Another resource that will be advantageous to visit during your first or second year on campus is the career services center. Even as a college freshman, the career center is beneficial to use, even as an undecided student. In addition to professional development, the staff can help you with career exploration. They can also show you the different career paths available for a specific major to see if any catch your eye. With the resources and tools listed above, you'll be better prepared when it comes time to learn how to choose a college major.
What percentage of students go into college undecided?
While having undecided listed as your major may seem like a big deal, it's more common than you think. It's estimated that 20 to 50 percent of students enter college undecided, and an estimated 75 percent of students change their major at least once before they graduate. If you have any negative feelings as an undecided student, remember that you're not alone. Once you step foot onto campus, you will be providing the right tools to help you decide your major. 
Is it bad to go into college undecided?
Entering college undecided should not be seen as "bad" or "wrong." As stated above, it's common for students to come in and not have a clear idea of what they want their major to be. While you should not rush this decision, it is something you will want to decide on as soon as you can. It should be on your radar until you come to a decision. You'll have to make a conscious effort to explore and learn about the different majors your college or university offers to see if one is the right fit for you. While this may sound like a daunting task, it's important to remember that you'll have access to help each step of the way. The sooner you choose a major, the sooner you will be able to dive into classes that correspond. If you end up taking a course or two and find that it is not for you, you will still have time to try a new route.

"North Central College has amazing resources that set students up in classes that fulfill graduation requirements and narrow down potential career paths," stated Ellie McDonough, freshman admission counselor at North Central College. "Admission counselors like myself are here to provide insight on the majors available. You are not alone, and there are plenty of people here to help!" On the other side, if you are a high school student beginning your college search or a transfer student looking to switch colleges, there is an extensive network of individuals on campus who want to help. They will be happy to step in and provide you support each step of the way, from filling out your college application to exploring and weighing potential majors to mapping out the rest of your college career. The Office of Admission offers prospective students the opportunity to meet with professors or sit in on a class," added McDonough. "Experiences like these are great ways for students to find their interests and narrow down what they are passionate about!"
Choosing Your Ideal Major 
If you would like to learn more about the academic programs offered, take some time to explore different college and university websites. You will receive more information about the majors offered and the additional opportunities you would have as that major. For instance, students enrolled at North Central College work in start-of-the-art facilities alongside expert faculty in the field and have access to resources beyond the classroom. You can count on North Central College to help you discover the right path for you as a college student and in your career. 
Kara Kots is the social media specialist in North Central College's Office of Marketing and Communication. There, she contributes her content, writing, and communication skills. 
Sources:
North Central College. https://www.northcentralcollege.edu/. Accessed February 17, 2022. 
Cardinal Directions. North Central College. https://www.northcentralcollege.edu/cardinal-directions. Accessed February 17, 2022. 
Is It Bad to Apply to College as an Undeclared Major? PrepScholar. https://blog.prepscholar.com/undeclared-major-college-application. Published September 11, 2020. Accessed February 18, 2022. 
Still Undecided? Here's How to Pick Your College Major. Study Breaks. https://studybreaks.com/college/undecided-how-to-pick-college-major/. Published August 24, 2017. Accessed February 22, 2022.