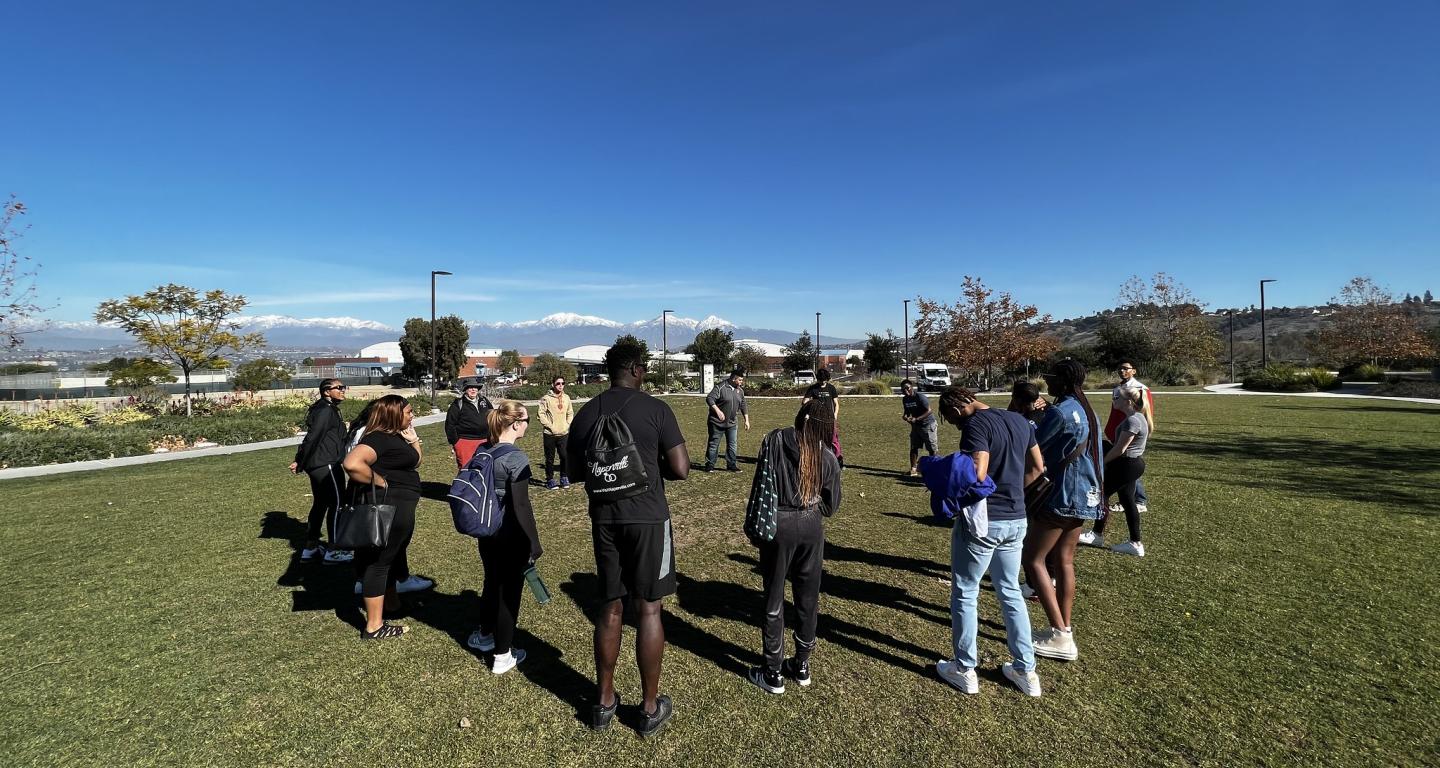 How to Choose a College Major: 7 Tips
Apr 22, 2022
How to Choose a College Major: 7 Tips
With all of the preparation that goes into getting ready for college, choosing a major can be a heavy weight on your shoulders. 
Thankfully, this helpful guide will take the guesswork out of how to choose a college major, with a series of tips and advice so you can find the major that works best for you and sets you up for the best career options in the future. Let's get to it!  
How to decide what to study in college
The college experience represents a big transition from going to high school for students. Maybe the biggest difference is after years of being told what class to go to when with just a few this-or-that choices, during your college years, you are in control, and the whole menu is open to you. Higher education is a choice, and you need to decide which college major has the right classes to teach you what you want.
That brings us to our first tip:
Work on you first
As a high school student, you're given a broad range of subjects to study, and your job is to do your best to excel at all of them, whether they hold your attention, fit a career goal you have, or not. While every college student has to take certain classes to graduate, as well, the point of a major is to get you into classes that appeal to you and set you up for success in  a particular field. So think about what you like to do and what you'd want to learn more about.
That may sound like a big task, but there are resources you can look to for help. Writing for Zety, Christian Eilers suggests, "Consider taking a college major assessment test, which helps you decide how to choose a major by asking several dozen questions. For tests to see what major is right for you, check out the … 'college major personality quiz' from ThoughtCo."
Eilers also mentions that analyzing your personality can help you with college planning. He writes about a well-known personality assessment called the Myers & Briggs Type Indicator (MBTI) assessment, "which separates people into 16 psychological types. These often are a great way to figure out if a particular university major, minor, or career choice is right for you." You can find the MBTI online or ask a school counselor for help on taking this or a similar personality quiz. 
Another good thing to do is look to your school performance as part of your college prep. You will likely want to pursue an area of study that you know you have a skill for. Staff writers at Best Colleges say, "Understanding your natural skills and talents can go a long way in helping you make an informed and confident decision when choosing a major. One way of determining which academic fields best suit you is to take a close look at your class grades in high school, as well as your (College Board) ACT or SAT scores. Doing this can highlight your strengths in specific academic areas."
Take your time and think carefully  
One of the benefits that college offers is the opportunity to change your mind. That's why we suggest not committing to a specific major too quickly, as the best way to know what the right major is for you usually involves taking at least a college class or two first. That said, going into college without any direction at all can be problematic, as changing majors frequently can set you back or make college unpleasant. 
Delece Smith-Barrow and Josh Moody write in U.S. News & World Report, "A student's majorwill greatly influence his or her college experience. Many students join clubs related to their major and befriend classmates within their area of study. (Potential college majors) can shape postgraduate life, too, as students enter the workforce. Considering how a major can affect a student's life both during and after college, it's optimal to choose an area of sustained interest."
Most importantly, be sure to choose the college major that's best for you. You will get a lot of input, whether it's from family, teachers, counselors, or friends, and some of it may have pressure attached to it. Remember, regardless of what the popular major is or who pays your student loan, your classes are for you, and they're your responsibility. Make sure you are taking classes that motivate you and get you ready for what you want your life to be.
If you want to know more about how to start college without declaring a major, check out our related articles on what to know about an undeclared major and the question "Can you go to college undecided?" 
What should I major in?
Now that we've discussed the general idea of looking at your interests, let's get into more specifics on major selection.
Location, location, location
While there is certainly more than one college degree you can find being taught everywhere, not every school teaches them the same way. Part of choosing the right major is finding the right college at which to study it.
As Smith-Barrow and Moody put it, "Students who are set on a specific major should consider how that subject is taught at their target schools. For example, does a college have a reputation for minting graduates who go on to successful careers in their chosen field? Or does a college even offer the major that an applicant is interested in?" 
The process of finding the right fit of a school and a major can go in both directions—you can research schools in your area or whose tuition is in your price range and see what their reputation is in your favorite subject, or you can do broader research to find the best college in whatever you want to major in. You can go right to the sources and look at college websites to find out what they offer and get a sense of their specialties. You can also look at the annual U.S. News rankings, which break down the best schools by subject area. 
The future is now
Every major is tied to what comes after you get your degree. So while it's still some time down the road, college planning should involve career exploration as well. When thinking about possible majors, make sure you have answers to these important questions:
What kind of career options will my major set me up for? 

Is my major part of a growing industry or a kind of work that will be gone in a few years? 

Will I be able to meet each career goal I have if I start with a degree in this major?

How long will I need to be in school with this major? Do I need to go to graduate school or medical school to get where I want to go?

How much do careers in my major's field pay? Would a graduate degree improve my salary?
There are plenty of resources to help you get to the bottom of these questions. The U.S. Bureau of Labor Statistics keeps track of both employment and education statistics to track job growth, average salary, best places to work, required education level, and more to help you see how college graduates tend to connect with career opportunities. There are also non-government sites like PayScale and Glassdoor that pair these numbers with company and industry-specific information to help you choose a future career.
Consult the experts
While it is natural to discuss your major decision with those closest to you, it's also a good idea to expand your circle to those who've done what you want to do, especially if you have a specific major or specific career in mind.
According to Smith-Barrow and Moody, "College applicants may gain a better understanding of the jobs in certain majors by speaking with industry professionals instead of family and friends, experts say. In a … survey on students who sought advice on what to major in, 84% rated advice they received from people with experience in a field as helpful, and 82% rated advice from an employer or coworker as helpful."
School counselors and teachers are a good place to start if you need help finding who to ask, as is looking up your local chamber of commerce or going on professional networking sites like LinkedIn to find out what professionals have to say about what they do.
         6. The search will continue
While a college application will ask for you to declare a major and have an idea for what you want to get out of college is important, none of that means this process stops when you step on campus. Many colleges don't require you to declare a major until your sophomore year—and for good reason. Some of your best resources become available to you after you enroll.
Once you've navigated college admission, taken your first classes, and gotten used to the idea of college, be sure to meet with your academic advisor and visit your school's career services center. 
Academic advising is a great tool for making the most of your college career. An academic advisor is there to guide you on your way academically and get your started on your career path. They can help you with your job research, tell you whether a double major or adding a minor sounds like a good idea for what you hope to do after graduation, and most importantly, serve as a sounding board if you're getting stressed or confused. Like life itself, college is a marathon, not a sprint. Take your time, ask for help, and never let an opportunity slip away because you'd need a different major.
What is a major in college? - Examples
            7. Know what you're looking for
So what are you choosing from, exactly? Well, every school, from a community college to a prestigious research institution, has their own long list of majors they offer. Again, the best place to find them is on colleges' official websites. But just to give you an idea of what you're looking for, here's an example from North Central College. Most schools that offer a broad and diverse range of majors will have them divided up among academic department listings like this: 
College of Arts and Sciences 

Art and Design 

Biology 

Chemistry and Physics 

Communication and Media Studies 

Computer Science and Engineering 

English 

History 

Mathematics and Actuarial Science 

Mechanical and Electrical Engineering 

Modern and Classical Languages 

Music 

Philosophy and Religious Studies 

Political Science 

Psychology and Neuroscience 

Sociology and Anthropology 

Theatre 

School of Business and Entrepreneurship 

Accounting and Finance 

Economics 

Management and Marketing 

School of Education and Health Sciences 

Education 

Health Sciences 

Kinesiology 

Shimer Great Books School 

Institutional and Interdisciplinary Programs 

Chicago Area Studies 

Classical Studies 

East Asian Studies 

Environmental Studies 

Gender and Sexuality Studies 

Global Studies 

History of Ideas 

Honors 

Leadership, Ethics, and Values 

Middle Eastern and North African Studies 
We also offer a guide on the best majors for undecided students, so be sure to check that out, too. Simply looking for the best of the best? Rob Franek of The Princeton Review published their list of the top ten majors "based on research covering job prospects, alumni salaries, and popularity." This is as good a place to begin as any:
"1. Computer Science
2. Communications
3. Government/Political Science
4. Business
5. Economics
6. English Language and Literature
7. Psychology
8. Nursing
9. Chemical Engineering
10. Biology"
Making a Decision
When it comes to choosing your major, the bottom line is that you should follow your gut. Think about your interests, what you're good at, and your goals. Once you narrow down each one of these, you will have a better idea of the best major to pursue in college. Ready to get started? Find out more about North Central College and get going on your major today!
Jacob Imm is the assistant director of communications in the North Central College Office of Marketing and Communications. He has 12 years of collegiate communications experience and has worked with hundreds of college students. He has a bachelor's degree from the University of Notre Dame and a master's degree from Northern Illinois University.  
Sources:
Delece Smith-Barrow and Josh Moody, https://www.usnews.com/education/best-colleges/slideshows/10-things-to-know-about-selecting-a-college-major 
https://www.bestcolleges.com/resources/choosing-a-major/ 
Christian Eilers, https://zety.com/blog/how-to-choose-a-major 
Rob Franek, https://www.princetonreview.com/college-advice/top-ten-college-majors