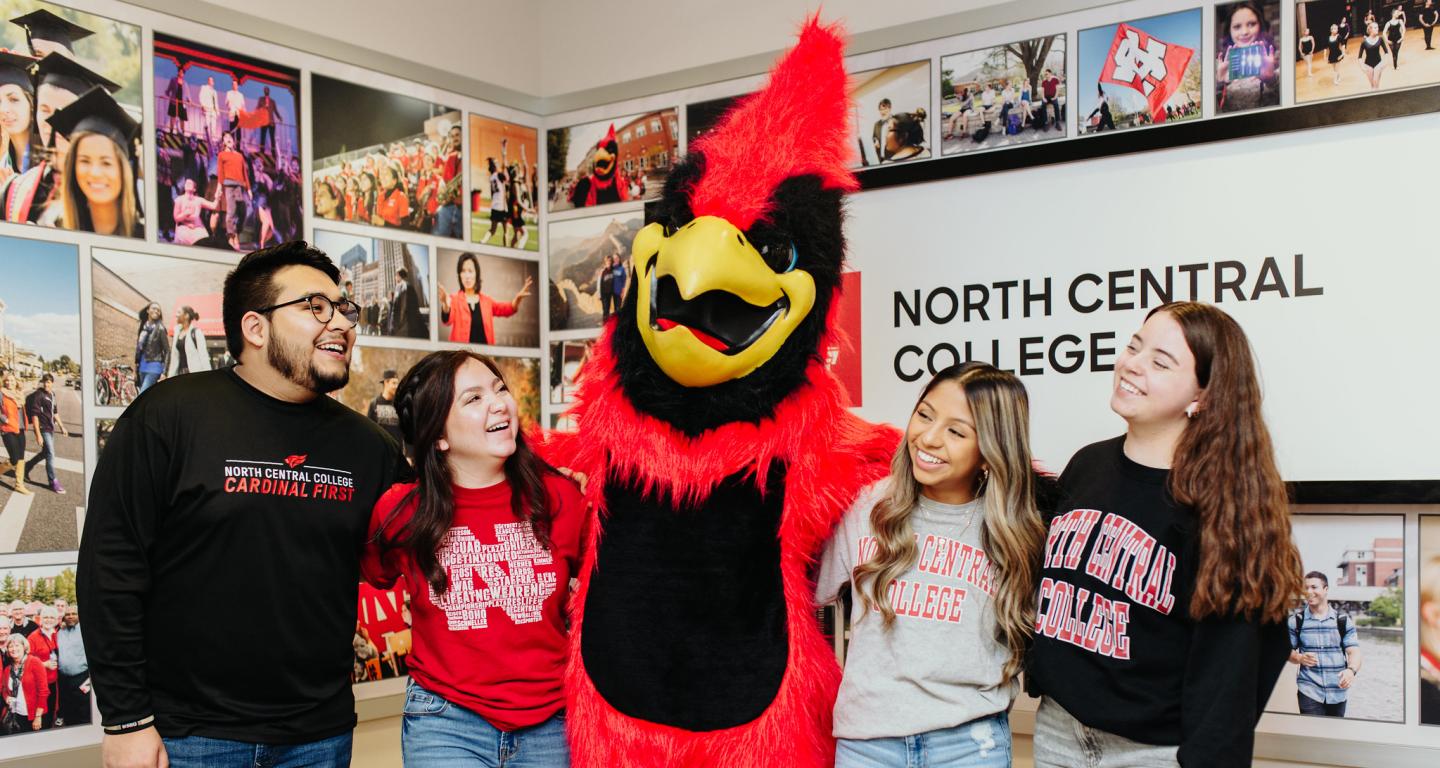 Best Majors for Undecided Students
Apr 29, 2022
Best Majors for Undecided Students
If you've started the college search process but don't know what you want to major in, you are not alone. It's been estimated that anywhere from 20 to 50 percent of students start college as "undecided" in terms of their major. What's more, upward of 75 percent of college students change their major before they graduate. While it may seem daunting to begin college without knowing what major, degree, or career you want to pursue, this is a common starting point for many students. Keeping an open mind and carefully weighing your options can lead to positive outcomes down the road.
In this article, we'll explore different strategies to help you use your "undecidedness" to your advantage and find the best major for you.
It's OK to Be Undecided
Many mid-career professionals jokingly say that they still don't know what they want to be when they grow up. But there's probably some truth behind the jest. A report from the U.S. Bureau of Labor Statistics (BLS) found that individuals held on average more than 12 jobs between the ages of 18 and 54, with nearly half of those job changes occurring before the age of 25.
The bottom line: You're going to hold many different jobs in your lifetime, and it's OK not to have your career path figured out while you are searching for colleges or even when you start college.
Many colleges will allow you to specify your preferred major on your application, though it's typically not required. It can be a mistake to specify a major before you've fully researched that major's academic programs, requirements, and likely career options. Applying to college as an undeclared major can ultimately work to your benefit. It shows that you are curious and open to exploring the various opportunities that your college has to offer. And it is often the case that colleges do not require students to declare a major until the end of their second year, which provides you with ample time to explore your interests and gather more information before making such an important decision.
Finding Your Direction
If you're wondering, "Can you go to college undecided?", the answer is yes. It's OK to be an undecided student when you start your college journey, but it's important to remember that the goal is to find your direction and ultimately get on track toward a selected major. You've got time to figure it out, but you should use that time wisely.
Some colleges have curriculums designed to help students experience a wide variety of different subject areas early on and throughout their college career, not only to help them explore different topics of interest, but also to ensure that—regardless of their major—students graduate with a well-rounded education.
That's the hallmark of a "liberal arts" education. Liberal arts is a term that can easily be misconstrued, as it does not necessarily have anything to do with modern-day definitions of "liberal" or "arts." Liberal arts colleges—in contrast to professional of vocational schools—emphasize a broad educational experience that enables students of all majors to gain exposure to a wide range of academic subjects. The thinking is that all students can benefit from a healthy balance of scientific and humanitarian studies—and that skills like critical thinking, communication, and teamwork are essential to student success in any field.
North Central College, for example, offers a general education curriculum called Cardinal Directions. The goal of the curriculum is to help students "chart their own course" while at the same time providing them with the map. Students can choose from a menu of "gen ed" courses on topics that include globalization, sustainability, innovation, and what it means to be human, among others.
The College states that: "iCon (or gen ed) coursework is complementary to a student's major studies and provides a firm foundation in the liberal arts that is at the heart of a fine college education. At the same time, a student's iCon will help them think about issues relevant to our world from different disciplinary perspectives and prepare them to engage with that world into the future."
"The best return on your investment in a college education is not just your degree—although that's certainly important—it's fostering an appreciation for life-long learning and helping students find their path," said Jeremy Borling, senior director of communication at North Central College. "That's one of the many benefits of a school like North Central that's grounded in the liberal arts tradition. We value the development of the whole person and provide students with the tools and opportunities they need to be successful in life."
Work with an Academic Advisor
Most colleges offer academic advising resources, and whether you're struggling to choose a college major or not, you would be wise to seek out their support and take advantage of their resources. These trained professionals are there for the sole purpose of supporting you and making sure you're on track toward achieving your academic and life goals.
If you are having a difficult time narrowing down your specific major, an academic advisor can support you by helping you explore your interests, ambitions, and career goals. And once you've locked in your college major, an academic advisor can make sure you are taking the right courses to graduate on time and provide you with access to and information about additional resources like internships and career options that you might not otherwise be aware of. The bottom line is that your school has resources like academic and career advisors to help you get the most out of your college experience: use them.
Best Majors for the Undecided
Even after working through their general education requirements, some students still may not experience the "aha" moment that helps them choose their academic major. If that's the case for you, all is not lost. There are a number of degree areas that allow for a wide range of career possibilities and applications, including:
Business – Regardless of where your career may take you, you can't go wrong by having a business degree on your resume. A business degree offers the opportunity to specialize in areas such as finance, accounting, entrepreneurship, marketing, economics, management, and international business, among others. Whether you plan to work for a larger company or wish to start your own small business, understanding how a successful business operates—from financials to marketing and everything in between—will be to your benefit. Common business degree courses include:

Globalization and Society

Financial Accounting and Managerial Accounting

Business Law and Ethics

Business Strategy

Corporate Finance

Management and Organizational Behavior

Principles of Marketing
Communication – Good communication is the key to any successful business, and if you are a master at communication, you'll be on the fast track to your career and student success. That's why pursuing a degree in communication can unlock a number of potential career opportunities. Areas of specialization within the communication field include organizational communication and speech communication, or you can get more specified by going down the media communication path with an emphasis in journalism, video, or TV. Typical communication courses include:

Public Speaking

Global Media

Argumentation and Debate

Intercultural Communication

Persuasion Theory

Interpersonal Communication

Business and Professional Communication
Political Science – A degree in political science is not just for political wonks or would-be politicians. In fact, political science can be one of the most broadly applicable degree fields as students study important issues that impact all of us, including topics like liberty, equity, justice, government, and political power and distribution. Political science majors leave college with a degree that prepares them to be informed citizens and for successful careers in law, government, business, education, and journalism. Popular courses include:

The American Political System

Introduction to International Relations

Public Opinion and Political Behavior

Political Psychology

Women in American Politics

Foreign Policy

International Law
Psychology and Neuroscience – While a degree in psychology or neuroscience may appear to be more specified than some others, it's more broadly applicable than you may think. After all, there's hardly a more basic human question than: Why do people do the things they do? And that's the starting point for study in these fields. Students will learn how to function as competent and ethical individuals in their personal and professional lives, and develop critical thinking and communication skills while building a scientific framework for understanding human behavior. Courses in these areas include:

Statistics

Research Design and Experimentation

Psychology: Science of Behavior

Behavioral Neuroscience

Cognitive Psychology

Social Psychology

Industrial/Organizational Psychology
Liberal Studies – While exploring how to choose a college major, if you realize you're looking for extreme adaptability and a broad educational experience, liberal studies might be the right academic major for you. According to the Shimer Great Books School at North Central College, "Liberal studies combines the examination of the humanities, natural sciences, and social sciences, and prepares us to live a fully examined life." Students in this degree field tend to be lifelong learners who can go on to successful careers in a wide range of fields, including education, law, finance, entrepreneurship, art, writing, marketing, and more. Core courses in liberal studies include:

Art and Fiction

Philosophy and the Nature of Thought

Theology: Structures of Meaning

Models of Social Thought

Critical Theories of Society and Politics

The Western Political Tradition

The Classical and Modern Foundations of Logic and Math
Choosing Your Path
College is a time of learning and exploration, and that includes learning about and exploring different majors and lifelong ambitions. If you're undecided about your specific major, embrace the uncertainty and dive into all your college has to offer. Remember to take advantage of the resources that are available to you so you can make the most of your college experience, find the right major for you, and go on to a career that will inspire you and make a difference in the lives of others.
Jeremy Borling is the director of communication at North Central College. He has spent his more-than-15-year career in communications working in the fields of higher education and financial services. He has a BA degree in journalism from North Central College, and a MS degree in communication from Boston University.