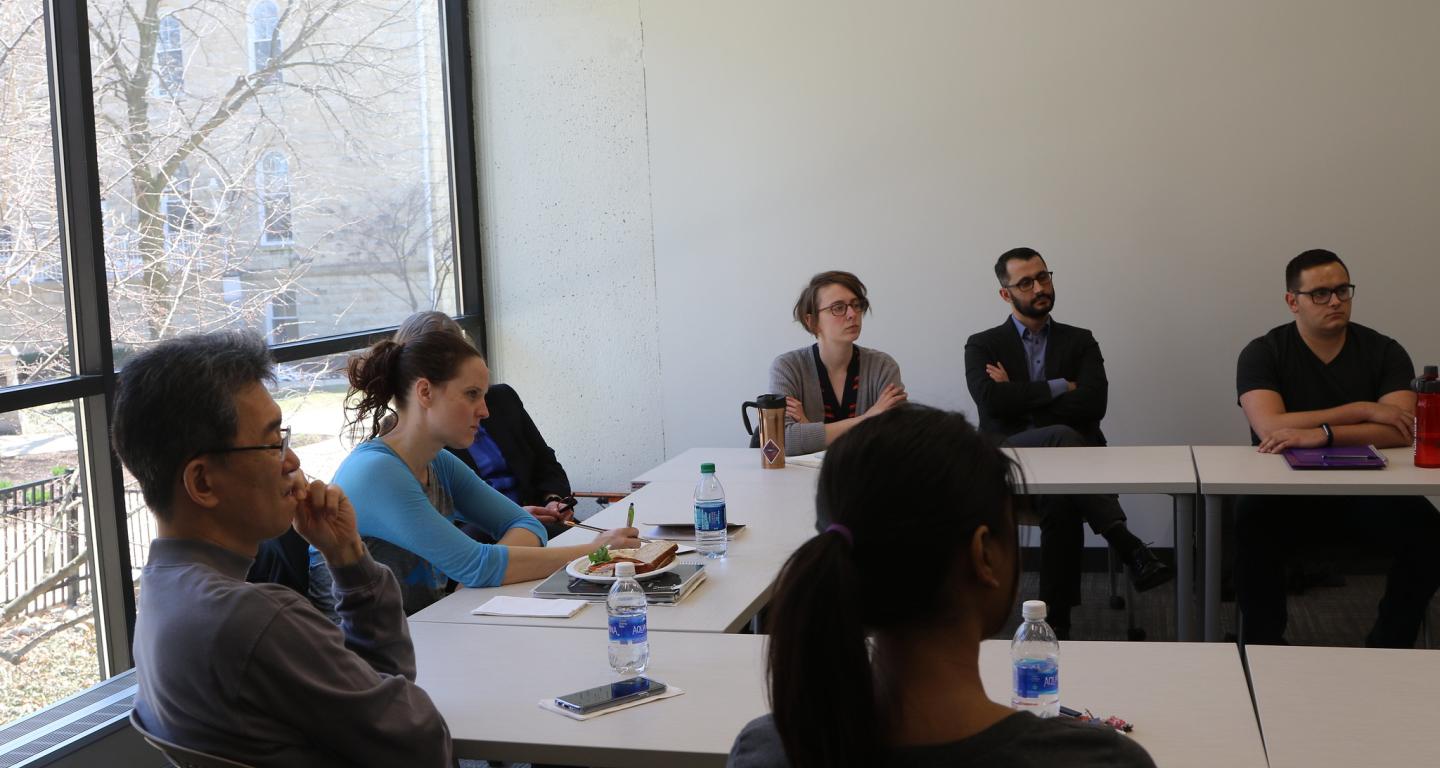 Economics Degree: What to Know
May 18, 2022
Economics Degree: What to Know
When you're choosing a major for college, there are several important things to think about. You need a major that holds your interest and that will set you up for a career you can be passionate about. You want to focus on a professional area that will make you enough money to live comfortably. You also have to think about getting into a line of work that will be there for the foreseeable future.
If you're good with numbers, enjoy making budgets, and keep track of trends in what people are buying, an economics major can be a good choice for filling all those needs.
What can you do with an economics degree? This guide will talk about what you need to know about an economics degree to help you make your decision—what kind of work it can set you up for, what you can expect to make in those careers, and how it compares to other majors in terms of earning potential. Read on to find out more about whether a degree in economics will work for you.
What kind of jobs do economics majors get?
Economics is possibly the most functional social science. Whether it's financial economics, business economics, mathematical economics, or otherwise, economics degrees open up a wide variety of career opportunities. 
When an asking an expert what economics majors can do professionally, Ryan Decker, assistant professor of economics at North Central College, said, "Anything they want, really. Economics is a way of thinking that can be applied to any field. Generally speaking, (economics) students are either interested in business-oriented fields or government work which can include working for a state or federal government, an NGO, or monetary policy makers."
While those are the more common fields for economics majors to go into generally, specific programs within the field can make different options more workable. Often a career path for economists can depend not only on the level of education they complete, like an associate degree or bachelors degree, but which degree they hold—a bachelor of arts (BA), bachelor of business administration (BBA) or bachelor of science (BS). 
Gwendolyn Tedeschi, professor of economics and chairperson of the Department of Economics at North Central College, explained, "Students with a (BA economics degree) might go into foreign service, while those with a BBA tend to be entrepreneurs or work in finance, insurance or banking. Those with a BS can do well (also,) as virtually all companies need data analysis."
A BS degree in economics can also lead to numerous adjacent professional areas such as labor statistics, business analytics, financial accounting, economic analysis, international business or international economics. 
An undergraduate program to study economics involves helpful professional preparation along with general education courses. As with many areas, going to graduate school can give you the chance to delve further into specific economic principles, economic issues and economic theory, or help you decipher the differences in macro vs. micro economics. A graduate degree makes it possible to do extensive research into these areas, ready yourself to teach economics to others, or even get into being an attorney by going to law school.
Tedeschi said, "Graduate programs in economics and applied econometrics are also an option. Economics graduates tend to do very well on LSATs because they use the same critical thinking skills learned in the economics major." 
If you are looking for further options that are off the beaten path, each economics course you take will help you acquire skills that hold value for employers across the professional spectrum. Regina Borsellino writes in The Muse writes about marketable skills that economics teaches:
Analysis: researching and monitoring information looking for trends and outliers, putting data together in charts and graphs, and recommending spending decisions 
Critical thinking: looking at issues from multiple perspectives and forecasting different outcomes for decisions, keeping a healthy sense of skepticism, and not taking things at face value 
Problem-solving: breaking down decisions strategically to come up with the best choice, acting decisively on as much information as possible
Business, economics, and financial expertise: every organization can use people with a healthy knowledge of money matters, as they tend to be the root of every project
Communication: expressing yourself either in words or writing in a clear, persuasive, and compelling fashion for the purposes of keeping colleagues well informed and clients and partners impressed
Adaptability: changing with the times, learning new skills and technology, and keeping up with important trends and developments; looking at how current events affect financial interests
While the most important thing to focus on especially as you begin your studies is student success, to make yourself as well prepared as possible. But as you get further along and start thinking about your postgraduate future, be sure to visit your career services office on campus. At the career services office, you can ask for guidance on where to direct your career search and what kind of employers are looking for candidates with economics degrees. If you are looking for more details to answer, "What is an economist?" read our guide.
What is the highest paying job in economics?
So is economics a good major? While economics deals with more than just money, the fact that it deals with commerce, which is at the root of everything from government and public policy to sports and entertainment, means the field creates very lucrative career opportunities. But just what job or jobs in economics pay the most?
According to Hanne Keiling on Indeed.com, the highest paying job in economics is a quantitative analyst with an average annual salary of $141,375 across the United States. Keiling wrote, "Quantitative analysts use a variety of mathematical and statistical methods to perform risk management and other finance-related studies. They might work with public or private organizations to research sales or purchasing habits to determine profitable opportunities." 
Other jobs in economics that pay higher than the annual national average according to Indeed are:
Credit analyst - national average salary: $57,327 per year 

Personal finance advisor - $65,526 per year 

Policy analyst - $66,462 per year 

Supply chain analyst - $67,947 per year 

Economic consultant - $67,968 per year 

Business reporter - $69,488 per year 

Loan officer - $75,911 per year 

Portfolio manager - $77,641 per year 

Management consultant - $82,108 per year 

Senior financial analyst - $84,878 per year 

Statistician - $88,426 per year 

Corporate lawyer - $93,655 per year 

Product manager - $101,501 per year 

Economist - $102,311 per year 

Compensation manager - $106,435 per year 

Actuary - $113,430 per year 

Senior market research analyst - $115,166 per year
What 4 year degree makes the most money?
As you look to secure your future, it is fair to wonder how your chosen major compares to others. You might have heard a lot of things from friends or people who have been to college before, telling you it's best to be an engineering, computer science, or business major in order to make the most money. Research suggests that economics, however, is among the most beneficial degrees to have if you are looking to maximize your salary, particularly in your first few years out of college.
Preston Cooper wrote in Forbes about a study done by Bleemer and Mehta from the University of California-Santa Cruz. They found that "majoring in economics causes students' earnings during their mid-twenties to rise by $22,000 per year, or 46%. The results show that simply choosing the economics major over alternatives in the social sciences is one of the best investments a person can ever make."
As mentioned before, the lucrative nature of an economics degree is due largely to the versatility it can give you in the job market. Cooper said, "The authors figure that majoring in economics unlocks access to jobs in high-paying industries, such as finance, insurance, and accounting."
Take your first step to a career in economics
Regardless of what career you end up choosing, you need to start by finding a great school to give you the foundation you need. Look for a school with an economics program like the one at North Central College. 
North Central's program is rooted in real-world situations, giving you the chance to examine current events and how they affect market forces and major policies. You'll get hands-on training from gifted faculty with experience both in the classroom and the market. You will practice the skills you learn in internships and extracurricular student organizations as well as train in the Bloomberg Finance Laboratory, one of just a handful of Bloomberg labs in the country that allows you to track the markets as they move. North Central will prepare you for success in any field related to economics.
Find out more about North Central today.
Jacob Imm is the assistant director of the North Central College Office of Marketing and Communications. He has 12 years of collegiate communications experience and has worked with hundreds of college students. He has a bachelor's degree from the University of Notre Dame and a master's degree from Northern Illinois University. 
Sources:
https://www.themuse.com/advice/economics-degree-major-jobs-careers 
https://www.indeed.com/career-advice/finding-a-job/top-economics-degree-jobs

https://www.forbes.com/sites/prestoncooper2/2020/10/20/study-majoring-in-economics-raises-earnings-by-22000/?sh=d8d04ac5a8e7