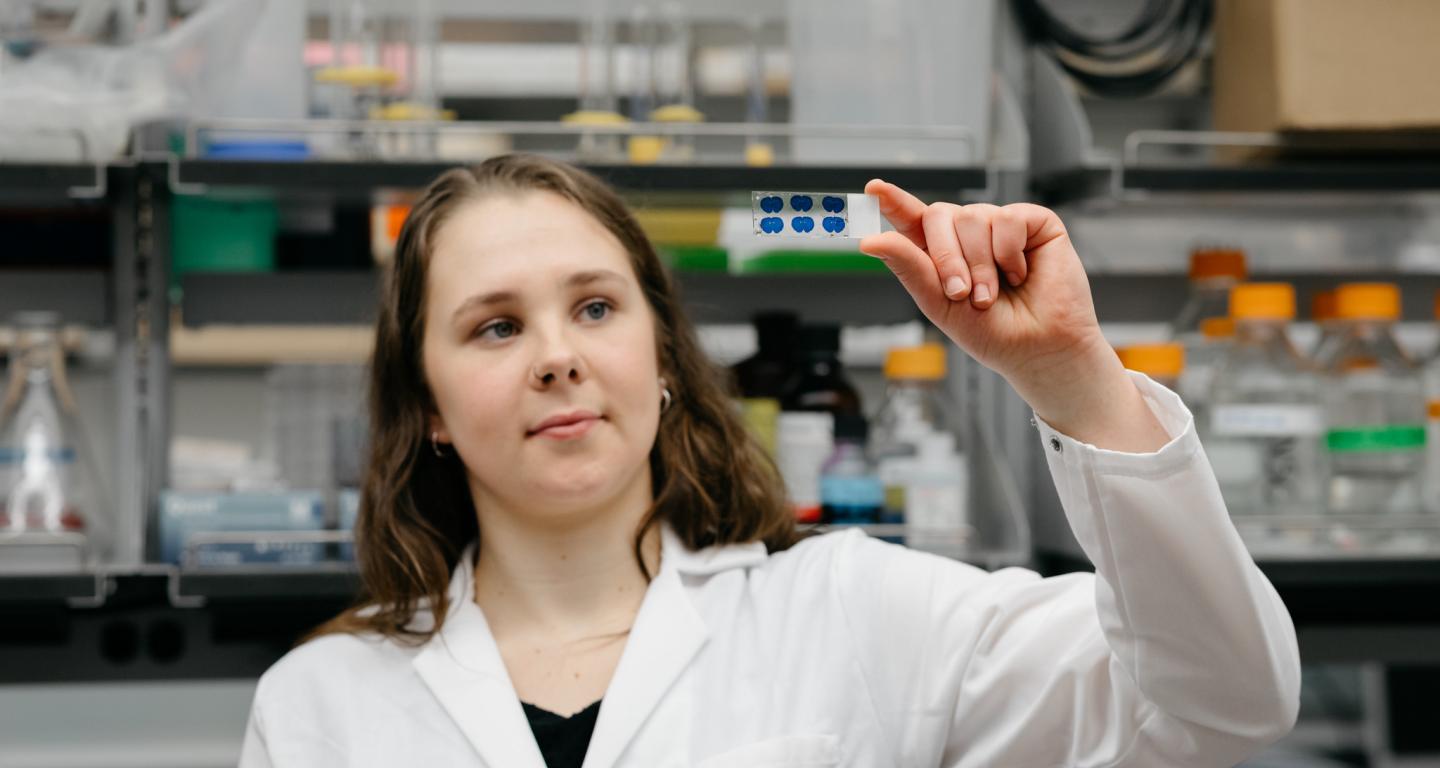 Neurology vs Neuroscience: What's the Difference?
Reviewed by Jacob Imm
Sep 16, 2022
Neurology vs Neuroscience: What's the Difference? 
Trying to understand the differences in neurology vs neuroscience is something of a conundrum. When you contemplate the distinction, your brain is essentially trying to understand itself. 
Once you get over that challenge, you begin to see the differences between the two fields are distinct. Neurology is a subset of neuroscience that deals with the medical aspects of the field, while neuroscience is the study of the nervous system in general.
There's a lot to know about how these two exciting fields are alike and how they're different. And if you're thinking of pursuing an education in either, you should know as much as you can. This article reviews the topics of study, skills, educational requirements, and careers and salaries of each. 
Why Do People Confuse Neurology with Neuroscience? 
Conflating neurology and neuroscience is understandable. Both disciplines deal with much of the same subject matter (the central nervous system and human brain function) and contain the prefix "neuro-" (from the Greek word for "nerve"). 
Additionally, because they often obtain Ph.D.s, professionals from both fields may be able to call themselves doctors. 
However, only some of them are medical doctors. That distinction is typically reserved for neurologist professionals, although many neuroscientists augment their Ph.D. with a medical degree as well. While this is fantastic for both fields, it also fuels the confusion surrounding them. 
Neurology vs Neuroscience: Topics of Study 
People who study neurology are called neurologists. They are specialists who work in the medical field, diagnosing and treating conditions that affect the nervous system. 
According to the American Academy of Neurology, one in six people is affected by a neurological disease or neurological disorder, which can include but are not limited to:
Alzheimer's Disease

Epilepsy

Cerebral palsy

Stroke

Autism
So, what is a neuroscientist? Those working as a neuroscience specialist (called neuroscientists) also explore these issues, but their area of interest goes beyond the medical field. 
Instead, neuroscience research covers all aspects of the nervous system, including its purpose, structure, and mechanics. They may also be more interested in the nervous systems of other animals.
Neurology vs Neuroscience: Necessary Skills 
Because neurological care is a medical practice, it requires certain talents and qualities specific to that field. For example, a successful neurologist must develop the following hard and soft skills:
Attention to detail

Interpersonal communication

Time management

Knowledge of biochemistry, psychology, and anatomy
Neuroscientists are more likely to work in research labs, so their list of essential skills differs considerably. So, what is a neuroscience major required to understand? Some of the most vital competencies for neuroscience include:
In-depth knowledge of biology, chemistry, physiology, and math

Expertise with specialized technology

Critical thinking

The ability to dissect and write academic papers
Neurology vs Neuroscience: Educational Requirements 
To work in neurology, you'll need to complete a doctor of medicine degree (M.D.) on top of your bachelor's. From there, you'll need to complete a medical residency in a hospital or clinic, which can last between three and four years. 
If you want to work as a neuroscience specialist, your education requirements will depend on your field of choice. However, most neuroscientists obtain a Ph.D. after completing their bachelor's degree.
For both disciplines, a bachelor's degree in neuroscience is an excellent jumping-off point. At some institutions—like North Central College—you can choose between a B.A. and a B.S.
If you can't decide between neurology vs neuroscience for your career following your bachelor's, you can always pursue a joint Ph.D. and M.D. program.
Neurology vs Neuroscience: Careers and Salary
Most neurology jobs are in the healthcare system. After completing their education, many neurology students go into careers that include: 
With a background in neuroscience, however, you create accessibility to a wider range of careers. While you may be qualified for many neurology positions, you'll also have the opportunity to work as a:
Neurology or Neuroscience: Which One is Right for You? 
If you hope to work with patients suffering from a brain function condition and make a difference in their lives, neurology may be the path for you. If you're more interested in the behind-the-scenes work—with a possibility to move into neurology later on—neuroscience could be the answer.
Regardless of the career path you decide on in the choice of neurology vs neuroscience, a degree in neuroscience from an accredited institution like North Central College is a fantastic place to start.
Jacob Imm is the associate director of communication in the North Central College Office of Marketing and Communications. He has 12 years of collegiate communications experience and has worked with hundreds of college students. He has a bachelor's degree from the University of Notre Dame and a master's degree from Northern Illinois University.
Sources: 
Your Career in Neurology. American Academy of Neurology. (n.d.). Retrieved May 18, 2022, from https://www.aan.com/tools-resources/careers-in-neurology
U.S. Bureau of Labor Statistics. (2022, April 18). Occupational Outlook Handbook: Physicians and Surgeons. U.S. Bureau of Labor Statistics. Retrieved May 18, 2022, from https://www.bls.gov/ooh/healthcare/physicians-and-surgeons.htm
U.S. Bureau of Labor Statistics. (2022, April 18). Occupational Outlook Handbook: Radiologic and MRI Technologists. U.S. Bureau of Labor Statistics. Retrieved May 18, 2022, from https://www.bls.gov/ooh/healthcare/radiologic-technologists.htm 
U.S. Bureau of Labor Statistics. (2022, April 18). Occupational Outlook Handbook: Medical Scientists. U.S. Bureau of Labor Statistics. Retrieved May 18, 2022, from https://www.bls.gov/ooh/life-physical-and-social-science/medical-scientists.htm 
U.S. Bureau of Labor Statistics. (2022, April 18). Occupational Outlook Handbook: Psychologists. U.S. Bureau of Labor Statistics. Retrieved May 18, 2022, from https://www.bls.gov/ooh/life-physical-and-social-science/psychologists.htm