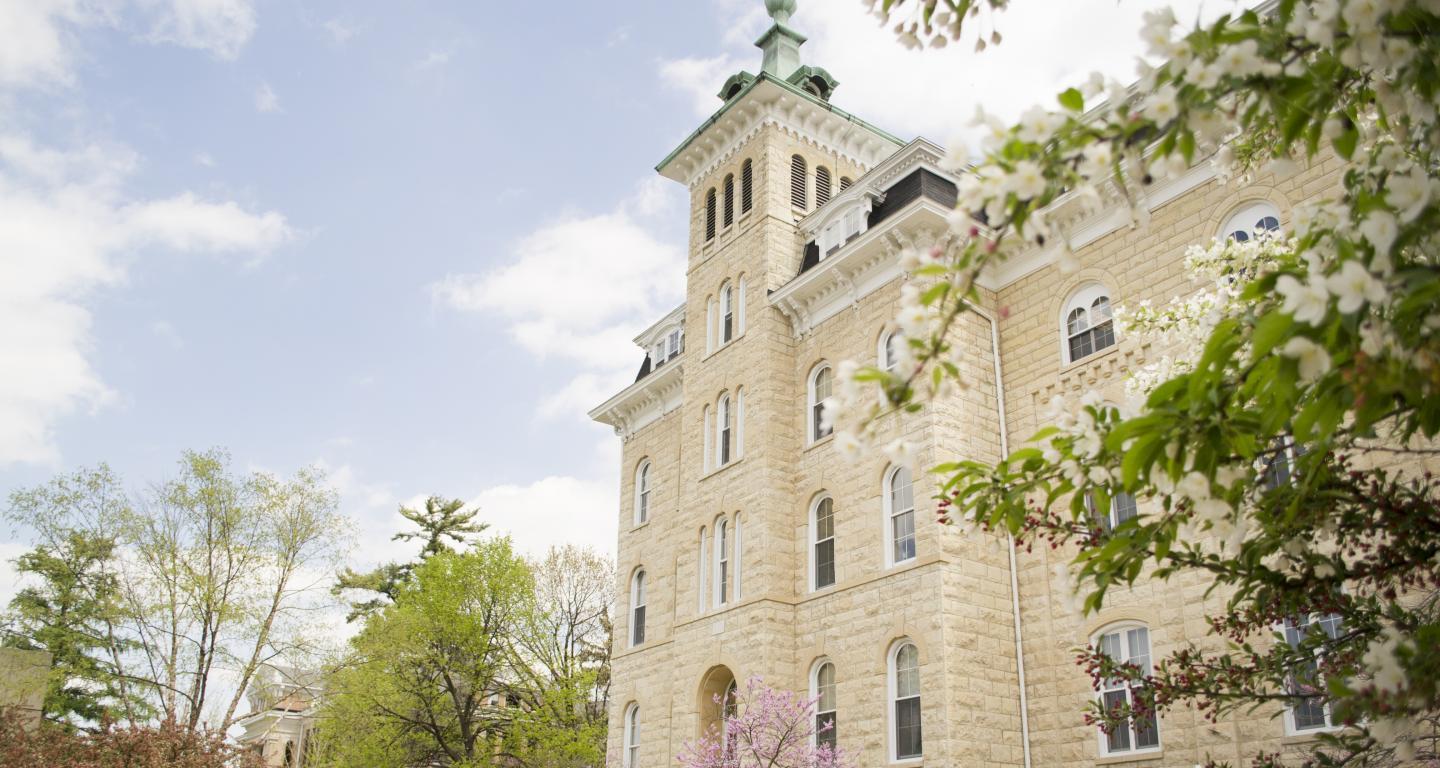 College of Arts & Sciences
Neuroscience
Why pursue a neuroscience degree at North Central College?
Our neuroscience program entails an interdisciplinary study of the nervous system, advances the understanding of human thought, emotion and behavior. Neuroscientists use tools ranging from computers to special dyes to examine molecules, nerve cells, networks and brain systems to gain a better understanding of how the nervous system affects human health and behavior. This undergraduate studies program will round out your scientific skillset by encouraging the study of many sciences, including biology, chemistry, brain science, and psychology.
At North Central, prospective students will choose a track: behavioral or molecular. All neuroscience majors will have access to state-of-the-art equipment and resources like the Schwab Psychology Research Center, treadmill lab and sleep lab. We facilitate hands-on learning and encourage working with dedicated neuroscience faculty on individualized projects. Neuroscience skills can lead to graduate school or a wide range of rewarding careers such as physician, psychiatrist, psychologist, neurosurgeon, research scientist, college professor and many more.
IF YOU ARE INTERESTED IN
Unraveling scientific mysteries around consciousness, the brain and neurological disorders
Studying how the nervous system affects human health and behavior

Having

neuroscience

research

opportunities

to conduct

in a local, regional or national lab and presenting findings
then a degree in NEUROSCIENCE might be for you.
Why study neuroscience at North Central College?
In the Classroom
Coursework topics:
Allied Health Microbiology
Animal Behavior
Behavioral Neuroscience
Careers in Psychology and Neuroscience
Cells and Systems
Chemistry
Cognitive Psychology
Drugs and Behavior
Molecular Biology of Cancer
Neuroethics in Molecular Neuroscience
Neuroscience
Neuroscience in The Community
Research Design and Experimentation
Statistics
Beyond the Classroom
As a neuroscience major, you can:
Apply for internships and jobs through robust faculty and alumni networks or the Center for Career and Professional Development.
Apply for a Richter Grant and explore your own

independent

research

interests from anywhere in the world.
Conduct research and present findings at local, regional and national conferences.
Join the Neuroscience Club, which provides enriching experiences outside the classroom for those interested in the sciences and neuroscience.
Join Nu Rho Psi, the international honor society in neuroscience.
The neuroscience program is part of the Psychology Department.
Dual admission bachelor's/master of occupational therapy degree
Neuroscience Internships and Jobs
A North Central education integrates career preparation with rich academic study. Our faculty encourages you to refine and apply your knowledge in an interconnected world. Here you'll learn to think independently and work globally to solve problems and lead.
Research Opportunities
Society for Neuroscience (SFN)
Midwestern Psychological Association (MPA)
Chicago Area Society for Neuroscience
SLEEP Annual Meeting
Graduate Schools
Recent graduates in neuroscience have been accepted for graduate study at:
University of Southern California
Rush University Medical Center
Kansas State University
Wheaton College
Lake Erie College
University of Chicago
University of Illinois Urbana-Champaign
Graduate School and Career Options
Neuroscientist
Clinical neuroscientist
Medical school
Pharmacy school
Dental school
Physician's assistant
Occupational therapist
Veterinary school
Med lab science school
Nursing school
Research technician
Invest in your future
Choosing the right college is a big decision. Don't make it alone. North Central's admission and financial aid team is here to help you design a financial aid solution that works best for you and your family.
Merit scholarships, grants, loans, campus employment - these are just some of the resources available to you. Over 95 percent of students and 100 percent of all eligible students receive aid. Let our team partner with you in finding the best value for your education.
Learn more about financial aid and costs for North Central College
Apply to North Central College
The first step to becoming a North Central student is reading the application instructions specific to you. Find out everything you need to know about applying by selecting the group you belong to below.