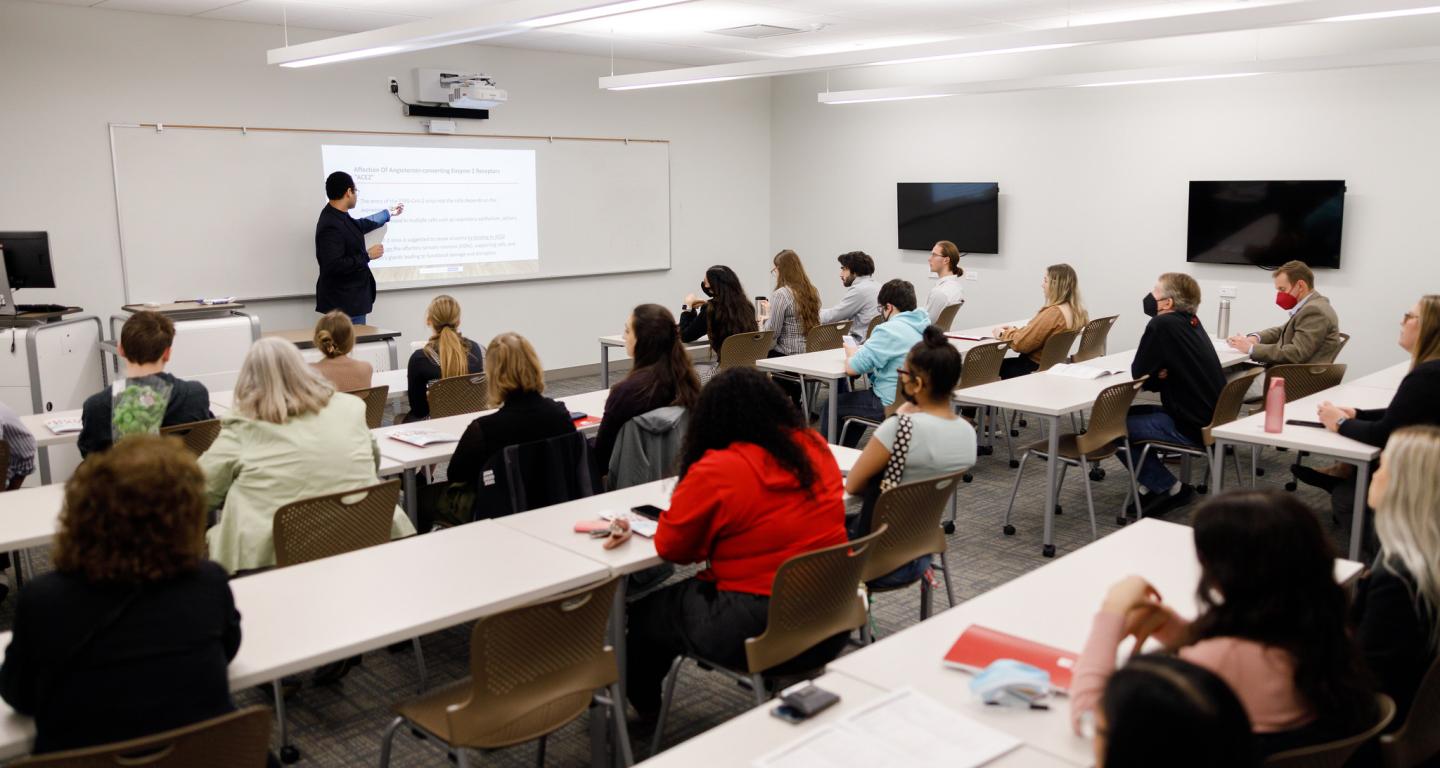 What Can You Do With a Classics Degree?
Reviewed by Jacob Imm
Oct 21, 2022
What Can You Do With a Classics Degree?
You may have heard the name but never got the next answer to the question, "What is a classical studies major?" Classical studies—the analysis of ancient world civilizations like the Greeks and Romans—has an undeserved reputation for being a narrow area of study. Common misconceptions around the field lead some to believe that classics majors can only go on to teach the classics. However, that assumption couldn't be further from the truth.
Classical studies is an interdisciplinary field that covers everything from history and language to art and philosophy. Indeed, classical studies promotes an extensive understanding of diverse topics, making it a stepping stone for countless careers.
So, what can you do with a classics degree? To demonstrate just how versatile a classical studies degree can be, we'll explore some of the potential careers you can go into, as well as other opportunities you could encounter.
Careers for Classical Studies Graduates
If you're interested in a classics major and the wonders of the ancient world, you can explore different career opportunities to help you decide which one to pursue. Because classical studies covers topics as diverse as politics, religion, gender and sexuality, a degree in the field can propel you into dozens of compelling, well-paying jobs. Here are just a few of the many careers a classics degree can lead to.
Educator
Of course, a classics degree can be a precursor to a long and fulfilling career of introducing students to the classics. However, you don't have to dedicate yourself to teaching every aspect of classical studies. If a particular topic inspires you the most, you can just as easily teach one of the sub-fields covered by the classics, such as ancient history,  classical language or religious studies.
Whether you choose to teach the classics as a whole or focus on one of the sub-disciplines, you'll likely end up at a high school or a college. According to the U.S. Bureau of Labor Statistics (BLS), high school teachers earn a median salary of $61,820 per year. Postsecondary educators, on the other hand, have a median salary of $79,640 per year.
Gallery or Museum Employees
Many careers rely directly on the historical and cultural context that only a classics degree can provide. For example, gallery managers, curators, archivists and archaeologists often have a background in classical studies. Working at museums and historical sites, these professionals handle significant materials and artifacts, arrange and design exhibitions, and educate the public on the site's contents.
Archaeologists and anthropologists earn a median salary of $61,910 a year, while museum and gallery workers make $50,120 per year according to the BLS. It's worth noting that some positions may require a master's degree.
Librarian
Librarians do much more than locate books for interested readers. Librarians also help others carry out research on large and small-scale projects. As such, they need a grasp on numerous topics—and classical studies provide the perfect foundation.
As a librarian, you could work in various settings, including:
Public libraries

School libraries

Academic libraries

Specialized libraries (for example, in a government agency or museum) 
The median salary for a librarian is $61,190 per year according to the BLS. In most cases, you'll need a master's degree in library science (MLS) to pursue this career.
Journalist
Future journalists can take advantage of the diverse knowledge base that classical studies examine—especially those looking to cover world events. For example, a news journalist reporting on events in Greece, Syria, Tunisia or any other part of the former Roman Empire will greatly benefit from the historical and cultural context the classics provide. 
Even if you're not traveling around the world, an understanding of philosophy and language never hurts.
The median salary for journalists is $48,370 a year per the BLS.
Other Opportunities for Classical Studies Grads
Perhaps you're wondering, "What can I do with a classical studies degree besides work in a classics-related field?" Beyond rewarding careers, a degree in classical studies can open up various other doors. These paths can ultimately lead to various jobs and career opportunities.
Pursuing a Graduate Degree
Classical studies is a diverse field that covers topics from art history to medicine. As such, it's a terrific first step for students looking to complete a classics graduate program in nearly any discipline.
The most obvious choices include fields tied to the classics, such as theater, philosophy, literature and history. However, you can also leverage your close reading and critical thinking skills to apply for graduate study programs like:
Law

Business

International affairs

Psychology
Exploring the Globe
How about a career path exploring the world? Because ancient Greek and Roman civilizations covered so much ground, there's no shortage of places your degree could take you.
Whether you choose to study abroad in college or not, you may be able to use your classical studies degree to find international career opportunities. Through the linguistic and cultural competencies you'll gain studying the classics you could more easily land a job in some of the modern-day countries that used to be part of Ancient Greece or the Roman Empire.
These countries include:
Italy

Greece

England

Wales

France

Spain

Belgium

Switzerland

Austria

Hungary

Rumania

Germany

Portugal

Albania

Turkey

Lebanon

Algeria

Iran

Morocco

Syria

Egypt

Bosnia and Herzegovina

Croatia

Kosovo

Montenegro

North Macedonia

Serbia

Slovenia
Find Out Where the Classics Will Take You
Ultimately, classical studies can take you almost anywhere you want to go. A background in classics is a sturdy foundation for building a career in law, politics, literature, and much more.
If a career path in the classics has sparked your interest and you're curious about the classics but don't want to commit to a bachelor's degree, you can always pursue a minor. Schools like North Central College offer minors in classical studies, giving students a taste of Greek and Roman culture and history that they can use to bolster their interests and future careers. Learn more about classics courses and programs today. 
Jacob Imm is the associate director of communication in the North Central College Office of Marketing and Communications. He has 12 years of collegiate communications experience and has worked with hundreds of college students. He has a bachelor's degree from the University of Notre Dame and a master's degree from Northern Illinois University.
Sources: 
U.S. Bureau of Labor Statistics. (2022, April 18). Occupational Outlook Handbook: Anthropologists and Archeologists. U.S. Bureau of Labor Statistics. Retrieved July 6, 2022, from https://www.bls.gov/ooh/life-physical-and-social-science/anthropologists-and-archeologists.htm
U.S. Bureau of Labor Statistics. (2022, April 18). Occupational Outlook Handbook: Archivists, Curators, and Museum Workers. U.S. Bureau of Labor Statistics. Retrieved July 6, 2022, from https://www.bls.gov/ooh/education-training-and-library/curators-museum-technicians-and-conservators.htm
U.S. Bureau of Labor Statistics. (2022, April 18). Occupational Outlook Handbook: High School Teachers. U.S. Bureau of Labor Statistics. Retrieved July 6, 2022, from https://www.bls.gov/ooh/education-training-and-library/high-school-teachers.htm 
U.S. Bureau of Labor Statistics. (2022, April 18). Occupational Outlook Handbook: Postsecondary Teachers. U.S. Bureau of Labor Statistics. Retrieved July 6, 2022, from https://www.bls.gov/ooh/education-training-and-library/postsecondary-teachers.htm
U.S. Bureau of Labor Statistics. (2022, April 18). Occupational Outlook Handbook: Librarians and Library Media Specialists. U.S. Bureau of Labor Statistics. Retrieved July 6, 2022, from https://www.bls.gov/ooh/education-training-and-library/librarians.htm
U.S. Bureau of Labor Statistics. (2022, April 18). Occupational Outlook Handbook: News Analysts, Reporters, and Journalists. U.S. Bureau of Labor Statistics. Retrieved July 6, 2022, from https://www.bls.gov/ooh/media-and-communication/reporters-correspondents-and-broadcast-news-analysts.htm