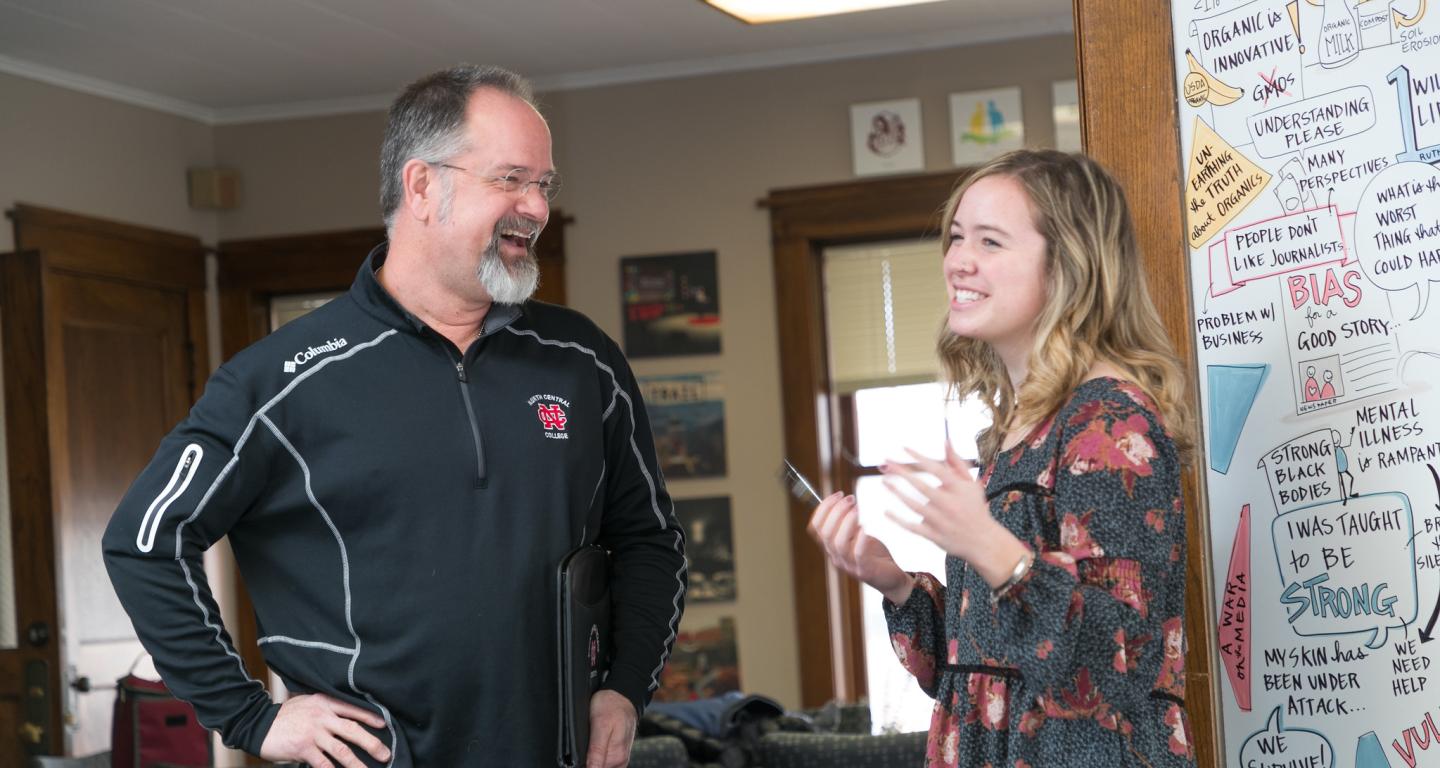 What is Global Studies? Ultimate Guide
Apr 26, 2023
What is Global Studies? Ultimate Guide
Did you ever dream of becoming a superhero as a child? Maybe you related to traditional superhero comics or movies, imagining yourself having super speed or strength to solve problems around the world or in your hometown. 
While the world may not have heroes with supernatural powers in real life, there are ways to solve real-world issues that affect global citizenship. Global Studies does not require traditional superhero powers (or a cape), but it does give you a better understanding of connections between countries and cultures across the globe.
What if you could study ways to problem-solve global issues, then put that perspective to use in your career? Part of being a "citizen of the world," global studies prepares you to pursue solutions that cross borders and impact communities around the world—whether that's oceans away or in your own neighborhood.
Before exploring the many types of global studies careers, let's take a closer look at global studies as a field of study.
Understanding Global Studies
First, you may be wondering: what is global studies? A global studies major program is interdisciplinary, examining concepts from a variety of fields. Course topics often include: 
World history 

Social science

Social justice

International business

Economics

International development

Political science

Comparative politics

Cultural studies
Depending on your area of interest, you may also study more specific topics, like: gender studies, Latin American studies, African studies or Middle East and Asia studies. Global studies students may even participate in international study, like a study abroad program, to learn more about a particular culture or simply to gain international experience.
Well-rounded study offers students "the broad knowledge and analytical skills to understand the world's problems," according to C.J. Trent-Gurbuz writing for U.S. News. Having this interdisciplinary knowledge is essential to building a global perspective. 
Why is Global Studies Important?
Certainly, international studies offers students a better understanding of globalization. That understanding helps create solutions to issues that affect the global community. 
For example, what if you were evaluating a global issue occurring in East Asia? Leaning on your global education, you could apply your knowledge of international relations and global politics to devise a compromise to satisfy the needs of those involved.

Having a global studies perspective also strengthens your understanding of how this issue would impact the global economy, as well as other communities and cultures—even specific regions. The significance of global studies has a "trickle-down" effect because we are all a part of global citizenship.
That is why global studies is also important regionally. Global studies majors and minors can use their global understanding locally, guiding leaders in international relations to better their communities.
Skills in Global Studies
For pursuing global studies, there are many skills you will find useful in your career. One attribute crucial to global studies is curiosity—a passion for exploring other cultures. Global studies majors and minors will spend a great deal of time discovering the history, people, and culture of nations around the world. A knack for wanting to learn more about cultures around the world is a good start to your global studies career.
Another essential skill a global studies student can develop is proficiently communicating in a foreign language proficiently. Some career paths in global studies may not require you to use another language frequently, especially if you work with issues in an area of the world that speaks a language you are already familiar with. However, having the ability to proficiently communicate in another language would be beneficial to your career since global studies considers issues from various international angles.
Additionally, finding innovative solutions is also important to global studies. Per U.S. News, "Students who enjoy creative problem-solving and who are invested in tackling complex problems, such as economic inequality or human rights issues, should consider [global studies]." Those working in global studies will be challenged to create solutions for an ever-changing world, making for an exciting career.
Trends in Global Studies
Global studies students can follow global trends to keep up with a world that changes often. Global trends represent main globalization issues, ranging from economic crises to global phenomena.
Organizations like the United Nations Foundation illuminate examples of global trends. Writing in a blog for the United Nations Foundation, Megan Roberts encapsulates the top global issues in 2023, including international conflict, the global health issue of the COVID-19 aftermath, and more. 
In today's world, there are nearly endless opportunities to stay connected to global trends through blogs like the United Nations Foundation's, social media and other news outlets. According to William "Bill" Muck, coordinator of global studies and professor and department chair of political science at North Central College, "We are lucky to live in a world where information about current events in every corner of the world is just a click away." 
With all these avenues to stay aware of global trends, how do you know where to begin? You can start by exploring issues that affect the area of global studies you want to work in. If you are unsure where you want to focus your career, studying current global issues could help you discover your passion. 
Muck advises that "a good place to start is by thinking about where your career might take you … The more you know about causes and implications [of global issues], the better position you are [in] for any and all career paths."
Careers in Global Studies
Now that we have covered how global studies considers globalization issues and why it is important, you may still want to know: what can you do with a global studies degree?
Completing a global studies program can lead to various careers, working regionally or internationally. Those in global studies pursue work in governmental or nongovernmental organizations, while some follow their interests in international business or economics. Others find work with non-profit organizations. Some global studies students may even choose to further concentrate on specific global issues by attending graduate school.

Because global studies is a diverse field, you will want to find a program that equips you to respond to a variety of global issues. As global issues are complex, diverse and frequently changing, you will want to feel confident in your knowledge of global studies. At programs like North Central's, global studies minors and majors build their foundation in core courses through an interdisciplinary global studies education that leaves students "prepared to engage an ever-changing world and speak globalization fluently," as Muck stated. 
You will also want to find a higher education program that offers knowledge and experience in and out of the classroom, including international experience. Global studies students can gain international experience and explore cultures beyond the United States through study abroad. For instance, global studies majors at North Central have opportunities to study abroad.
"This diverse training will prepare students to thrive in an ever-evolving world where the job you ultimately acquire has likely not even been invented yet," said Muck. 
Once you find the right global studies program for you, you'll feel ready to start your career and make a difference in the world.
Hannah Brauer is a communications specialist in the North Central College Office of Institutional Communications. She has a bachelor's degree from Eastern Kentucky University, and she has four years of experience working with college students and collegiate communications.
Sources: 
Roberts, Megan. (2022, December 20). "5 Global Issues to Watch in 2023." United Nations Foundation. Retrieved January 19, 2022, from https://unfoundation.org/blog/post/5-global-issues-to-watch-in-2023/ 
Trent-Gurbuz, C. J. (2020, September 17). "What You Need to Know About Becoming an International Studies Major." U.S. News & World Report. Retrieved January 17, 2022, from https://www.usnews.com/education/best-colleges/articles/international-studies-major-overview