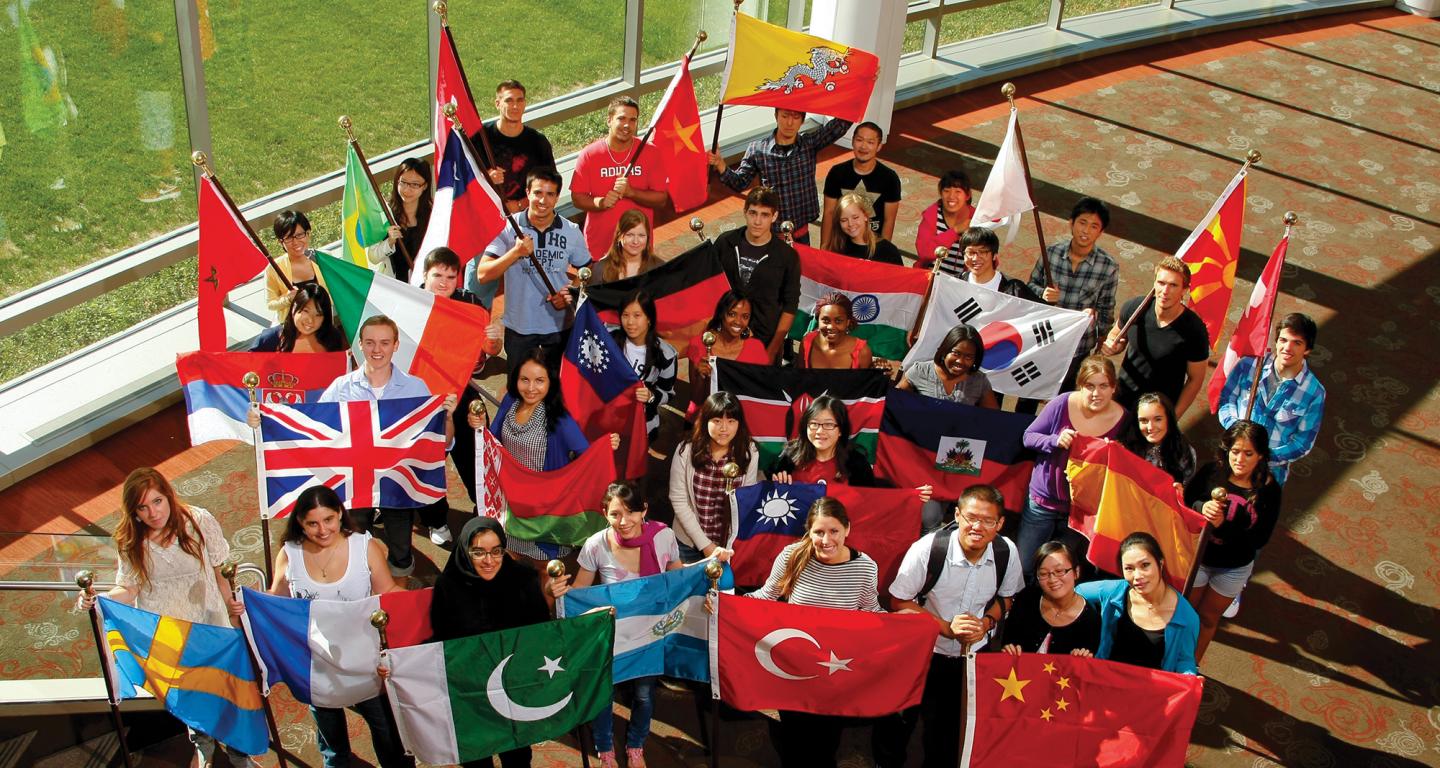 What Can You Do With a Global Studies Degree?
Reviewed by Jacob Imm
Apr 28, 2023
What Can You Do With a Global Studies Degree?
When you picture your future, do you envision an exciting nomadic lifestyle? Maybe you're working as a diplomat in another country or roaming the globe as a foreign correspondent in search of the next big international headline. If so, a degree in global studies might be for you. 
So, what can you do with a global studies degree? 
From cultural anthropology to international politics, global studies majors learn about a broad scope of culturally rich topics that can help you on the journey toward achieving your dream job.
With so many career opportunities available, it can be challenging to know which one is right for you. This list compiles career paths related to global studies, many of which might pique your interest—from business to government and beyond.
Careers in Global Studies
Whether you're interested in utilizing your global knowledge by teaching it to others or plan to pack your bags for a career abroad, there are plenty of global studies degree jobs you can pursue, such as:
When it comes to what jobs you can get with a global studies degree, these examples are only the tip of the iceberg. There are many more branches of corporate work that welcome the expertise global studies majors hold.
How to Decide if Global Studies Is Right for You
If you're still unsure this is the major for you, that's okay—choosing a major is a big decision and many students will adjust their majors as they progress through college. But if a career in global marketing, journalism, tourism, general education, or government interests you, it's a major worth considering.
So, what is global studies and what will you learn? Courses in global studies vary from school to school, but there are some major themes that are universal. North Central College, for example, offers global studies courses that focus on three area studies, including:
Global power and security

Culture and globalization

Markets and development
These courses focus on the history, economics, and culture of various geographic locations around the world. So if you find yourself researching economic policies in Europe just for fun, becoming a global studies major might be the right fit for you.
Ultimately, it comes down to your long-term goals and what you hope to accomplish. With a bachelor's degree in global studies, you can move directly into the workforce or continue your education and pursue other degrees to reach your career goals.
Take the First Step Toward Your Goals
With a global studies degree in hand, the world is at your fingertips. You can pursue your passions, travel the globe, and become immersed in the topics you love through firsthand experience. So where can you start?
The first step to turning your dreams into a reality is finding a college that meets your needs—like North Central College, where they use a hands-on approach to learning. In addition to a customizable course load aligned with your career goals and interests, you can dip your toes into foreign waters with a study abroad program or gain practical experience in law with our faculty-led mock trials.
For more information, fill out a request form and learn more about North Central's global studies program today.
Jacob Imm is the associate director of communication in the North Central College Office of Marketing and Communications. He has 13 years of collegiate communications experience and has worked with hundreds of college students. He has a bachelor's degree from the University of Notre Dame and a master's degree from Northern Illinois University. 
Sources:
U.S. Department of State. (2022, October 5). Worldwide / Foreign Service - Careers. U.S. Department of State. Retrieved January 16, 2023, from https://careers.state.gov/career-paths/worldwide-foreign-service
U.S. Department of State. (2022, August 4). Foreign service salaries - Careers. U.S. Department of State. Retrieved January 16, 2023, from https://careers.state.gov/benefits/fs-entry-salaries/
U.S. Bureau of Labor Statistics. (2022, October 4). Postsecondary teachers: Occupational outlook handbook. U.S. Bureau of Labor Statistics. Retrieved January 16, 2023, from https://www.bls.gov/ooh/Education-Training-and-Library/Postsecondary-teachers.htm
How to become a foreign correspondent - 2023. MasterClass. (n.d.). Retrieved January 16, 2023, from https://www.masterclass.com/articles/how-to-become-a-foreign-correspondent
U.S. Bureau of Labor Statistics. (2022, September 8). News analysts, reporters, and journalists: Occupational Outlook Handbook. U.S. Bureau of Labor Statistics. Retrieved January 16, 2023, from https://www.bls.gov/ooh/media-and-communication/reporters-correspondents-and-broadcast-news-analysts.htm
Interpreter vs. translator: Key differences and responsibilities. (n.d.). Retrieved January 16, 2023, from https://www.indeed.com/career-advice/finding-a-job/interpreter-vs-translator
U.S. Bureau of Labor Statistics. (2022, September 8). Lawyers : Occupational outlook handbook. U.S. Bureau of Labor Statistics. Retrieved January 16, 2023, from https://www.bls.gov/ooh/legal/lawyers.htm