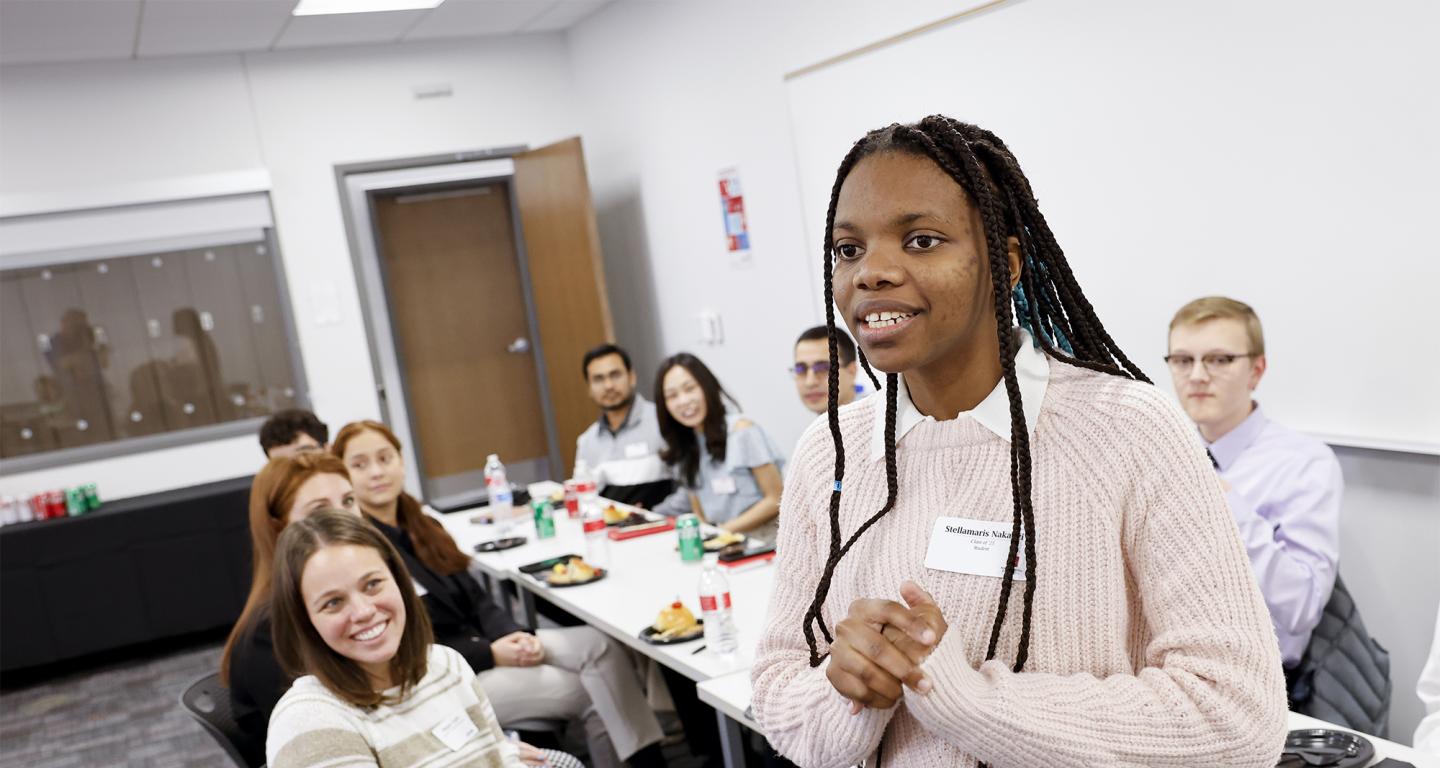 What Can You Do with a History Degree?
May 10, 2023
What Can You Do with a History Degree?
Are you passionate about uncovering and understanding the past? Do you find yourself wondering historical questions such as how society came to be the way it is today? Then, earning a degree in history may be the right career path for you. If you are applying to undergraduate programs and find yourself asking, "What can you do with a history degree?" you are in the right place. Keep reading to learn more about possible career paths for those who choose a bachelor's degree in history and how you can get on the right track to achieve one.
Careers in history
History is an enlightening field that helps us as a society learn from and understand how the past shaped the world that we know today. By giving us the knowledge and tools to examine and explain historical events, we are better positioned to identify and recognize reoccurring issues. This newfound perspective is crucial to have when comprehending and solving issues for current and future problems. An influential historian can develop and demonstrate this needed perspective when interpreting the past to pave the way for the present and future. Moreover, behind every influential historian is an adequate history education, providing critical opportunities to build a solid foundation of knowledge in the field and strength key skills.
A good history degree program will prepare students for a career in several fields, from journalism and law to research and education. As a student, you will develop strong research, communication, analytical, and critical thinking skills. "North Central College is an ideal setting for studying history; our small class sizes allow close cooperation between faculty and students and the development of effective oral and written communication," stated Luke Franks, associate professor of history and chairperson of the Department of History at North Central College. "Faculty know students by name and follow their progress throughout their time in our programs. Our curriculum is global in scope, specializing in U.S., European, and East Asian topics. Students graduate with experience in original research and are well-positioned to succeed in competitive job markets and selective graduate programs."
With a bachelor's degree in history, graduates can choose from a wide variety of career options in the workforce. A few of these options include:
Writer

Paralegal

Records manager

High school history teacher

Legal assistant

Journalist

Reporter

Editor
Additionally, history students would also benefit from graduate school. Earning a master's degree or history Ph.D. can open doors to even more history jobs, such as:
Archivist

Historian

College history professor

Anthropologist/Archaeologist

Political scientist

Museum curator

Librarian

Lawyer
For the careers listed above, the type of graduate study may vary depending on which role you are interested in the most. For instance, law school would be the natural route if you want to become a lawyer. Similarly, librarians would have studied library science, and museum curators would have chosen museum studies. In today's digital world, enrolling in and earning is more accessible with online learning and degrees. Now more than ever, it is easier to find an online history degree or whichever graduate study interest you may be interested in pursuing.
Salaries in history
According to Zippia, history graduates in the United States make an average salary of $50,893 per year, which comes to $24.47 per hour. However, that amount can increase based on education, experience, and role. To better understand the variety of jobs history majors could achieve, keep reading for more information about specific positions, median annual salaries, and estimated growth in the coming years.
1.) Archivist or Museum Curator 
Median annual salary: $50,120

Estimated growth: 12% from 2021 to 2031, which is much faster than the average for all occupations.
With the purpose of researching, preserving, and exhibiting significant cultural, artistic, historical, or scientific artifacts that represent history worldwide, museums offer a visual setting to teach, inspire, and connect with its community. To provide this informative and inspiring experience, museums need several experts, including those with history degrees. As an archivist, you will be responsible for acquiring, storing, preserving, and exhibiting important documents, records, and collections. In addition to museums, archivists may work in other settings, such as governments, colleges, historical societies and sites, or even the national archives.
Like archivists, museum curators prepare and restore objects and documents in museum collections and exhibits. They may also be tasked to design exhibits, conduct tours and workshops, and plan and manage special research projects.
2.) High School History Teacher
Median annual salary: $53,780

Estimated growth: 4% from 2019 to 2029
High school history teachers, or those who work in secondary education, have the power to inform and influence the next generation of learners. By sharing your knowledge and passion in the classroom, you have the ability to leave a positive impact by opening students' worldviews and helping them become well-informed citizens. Regarding education, a bachelor's degree is required to become a high school teacher. In some cases, depending on if you work for a public or private school, there may also be requirements to obtain a specific license or certification. Either way, you will still be able to make a difference in students' lives.
3.) Journalist 
Median annual salary: $60,828

Estimated growth: 6% in the next ten years
The educational background and skills you learn from earning a history degree are ideal for pursuing a career in journalism. From being equipped with research and critical thinking skills to developing a sharp eye for detail, history and journalism go hand-in-hand. From classes such as Chicago History to Going Global: World History, history majors receive a solid foundation of knowledge to aid them when writing, editing, or reporting in the field. With that, history graduates can find jobs in a wide array of outlets, including newspapers, online, or television stations, where they gather and evaluate information before communicating it to audiences in a compelling and illuminating manner.
4.) Historian
Median annual salary: $63,940

Estimated growth: 4%, which is as fast as the average.
Historians keep the past alive by studying the people, events, ideas, and movements and then teaching or presenting their findings in museum exhibits, books, websites, and other educational programs. From the work of historians, we gain a better understanding of the world around us, including the happenings that led us to the path we are on now. Their work also allows us to open ourselves to new information about where we are today and how we can collectively move forward. In many cases, most historian jobs require graduates to obtain a master's degree and sometimes even a Ph.D. if interested in pursuing research positions. If history graduates decide to do so, they can concentrate on a specific topic, such as a country, region, or period.
5.) History Professor
Median salary: $76,890

Estimated growth: 8% from 2020 to 2030
Like high school history teachers, history professors have the platform to inform and influence the next generation of learners. However, instead of secondary education, professors are the highest level of educators, teaching students in colleges and universities. Professors are critical in the higher education setting, often acting as mentors for students throughout their time on campus. As a professor, it is usually required to have a master's degree or Ph.D., frequently specializing in a specific academic subject or field. If you enjoy working in the educational environment and are invested in others' success, then being a professor may be the right path for you.
What do historians do?
As stated, historians take on the role of experts on the past, studying significant events, from achievements and conflicts to political milestones and social movements. Devoted to learning, they take what they discover to provide context to present and future events. For instance, with access to important information from the past, historians learn critical lessons from what happened. Through these lessons, historians offer their expert insight to avoid the same mistakes and forge better paths forward for our societies. "Historians help societies navigate the difficult and important challenges of deciphering and interpreting the past," added Franks. "This requires advanced skills in critical reading and analytical writing and the ability to make connections and comparisons across cultures and historical eras. These skills are widely applicable in many different fields, including education, business, law, and politics." Historians' valuable knowledge and insight are sought after in several industries, often working in roles at government, public, private, or nonprofit organizations. 
How to become a historian
If you're wondering how to become a historian, it is first beneficial to know what education is needed and where you can look for a job. In many cases, historians work for a broad range of employers, including colleges, nonprofits, historical associations, governments, and other organizations. In the case of recruiting and hiring, managers tend to look for those with bachelor's, with some preferring candidates to have a master's degree. Some experience in the field, whether through research or internships, would also be beneficial. With technology and digital communications becoming increasingly accessible and utilized, it would be advantageous to build a comprehensive portfolio or website that provides more information about who you are, your educational background, and relevant experience.
Interested in collecting and evaluating information to answer questions about history, written records, physical artifacts, and more? If so, you should take some time to survey different college and university's history programs.  For instance, students enrolled in the history program at North Central College gain hands-on learning experiences beyond the classroom:
Prepare for public history and museum careers by working with North Central's archivist, exhibit curators, and history professionals at local organizations such as Naper Settlement and Cantigny's First Division Museum, as well as the Chicago History Museum, Field Museum, and the Newberry Library in the city nearby.

Become a research assistant and collaborate with expert faculty on topics ranging from local history and Chicago history to Early Modern Europe, British imperialism, and East Asia.

Learn about internships and jobs through the College's faculty, robust alumni networks, and the College's career services, the Center for Career and Professional Development.

Choose from one of North Central's 36 education abroad programs at colleges and universities worldwide.
Stay close to campus while turning the city into your classroom with Chicago Term, a program where you take classes taught by North Central faculty.
 
In addition to gaining critical, hands-on experience, history majors work alongside expert faculty passionate about seeing students succeed inside and outside the classroom. North Central College will help you push beyond what is possible as a student to help you prepare for a fulfilling career.
Kara Kots is the senior social media specialist in North Central College's Office of Communications. There, she contributes her content, writing, and communication skills. 
Sources:
College of Arts & Sciences: History. North Central College. https://www.northcentralcollege.edu/program/history. Accessed January 30, 2023.
Average History Major Salary. Zippia The Career Expert. https://www.zippia.com/history-major/salary/. Updated August 22, 2022. Accessed February 1, 2023.
Archivists, Curators, and Museum Workers. U.S. Bureau of Labor Statistics. https://www.bls.gov/ooh/education-training-and-library/curators-museum-technicians-and-conservators.htm. Accessed February 1, 2023.
Historians. U.S. Bureau of Labor Statistics. https://www.bls.gov/ooh/life-physical-and-social-science/historians.htm#:~:text=What%20Historians%20Do,studying%20historical%20documents%20and%20sources. Accessed February 3, 2023. 
Journalist Salary. Zippia The Career Expert. https://www.zippia.com/journalist-jobs/salary/. Accessed February 6, 2023.
History Teacher Salary. Zippia The Career Expert. https://www.zippia.com/history-teacher-jobs/salary/. Accessed February 6, 2023.
College History Professor: Career and Salary Facts. Learn.org. https://learn.org/articles/College_History_Professor_Career_and_Salary_FAQs.html. Accessed February 7, 2023.