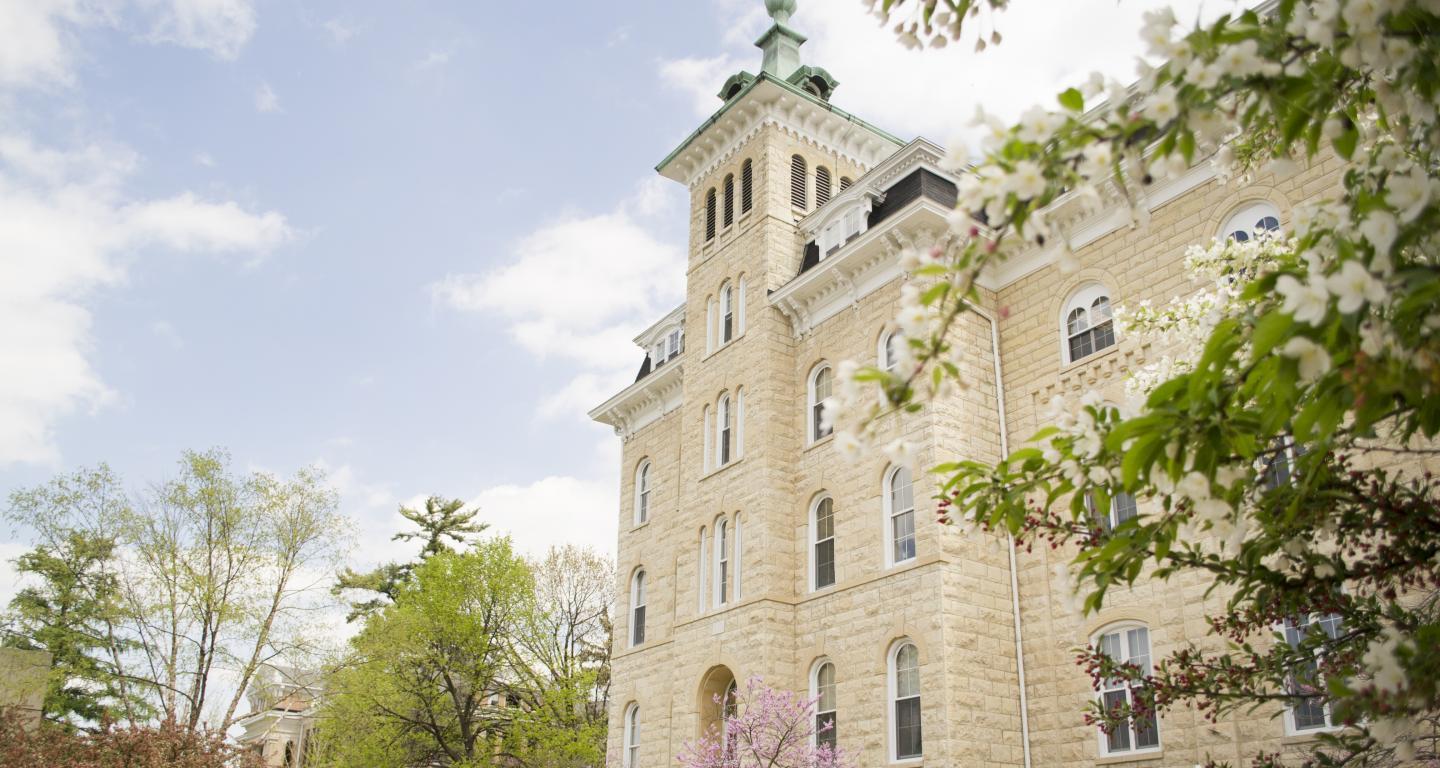 College of Arts & Sciences
History
Why pursue a history degree at North Central College?
Historians are the masters of the past, devoting their careers to studying notable events such as conflicts, political milestones and social movements. Historians also provide context to present and future events, often working in consulting roles at various government, public, private or nonprofit organizations. At North Central College you will study history from around the world. A successful graduate from this program might go on to be a history professor, museum archivist or curator, historical advisor or attend graduate school. In this program, you'll gain solid writing and analytical skills that every successful career requires.
IF YOU ARE INTERESTED IN
Providing historical insight or advice around current events
Collecting and evaluating information from primary sources to answer questions around history
Analyzing written records, physical artifacts and other evidence to present findings and create value for modern society
then a degree in HISTORY might be right for you.
Why study history at North Central College?
In the Classroom
American Cities and Suburbs
American Environmental History
Asia's Rapid Industrialization
Early Modern Europe
European Intellectual History
Historical Methods
Immigration and U.S Ethnic Identity
Japanese History
Nineteenth Century Europe: Sex and Mass Hysteria
Public History and Local History
Science, Religion and Magic in Early Modern Europe
Twentieth Century Europe: Hitler Versus Stalin
U.S. and Illinois to 1865
U.S. and Illinois from 1865–1945
U.S. and Illinois since 1945
U.S. Social Movements
U.S. Women's History
World Wars of the 20th Century
Beyond the Classroom
As a history major, you can:
Apply for internships and jobs through robust faculty and alumni networks or the Center for Career and Professional Development.
Prepare for careers in public history and museums by working with the College's own full-time archivist and with exhibit curators and history professionals at nearby organizations like Naper Settlement, the Chicago History Museum, Cantigny's First Division Museum, the Newberry Library and the Field Museum.
Collaborate and research with renowned faculty like Dr. C. Frederick Toenniges, Professor of History Ann Keating, a renowned expert on Chicago-area history and the editor of several authoritative historical references.
Join the History Association, which establishes an atmosphere for students interested in history to gain exposure in their field.
Related Information
If you are interested in History, you may also want to learn more about our Social Science/History major and History department.
History, B.A.
The History major provides an excellent liberal arts education that prepares students for a wide variety of careers.  Some History majors want to work as historians, and they go on to graduate study in History or pursue public history careers in museums, libraries, and archives. Others use their in-depth training in research, writing and critical thinking to pursue careers in business, law, government or media. History Majors gain a deeper understanding of U.S. history and World history, choosing from courses examining a wide variety of regions, historical periods and themes. They take a methods class providing training in historical research and then do original research projects in upper-level seminars and in the senior capstone seminar.
For additional programs and courses in this department, see History.
At least 36 credit hours in history to include:
Students must demonstrate elementary competence in a foreign language. For more information, see the  within the Academic Regulations section of this catalog.
History Minor
The History Minor is an excellent choice for students seeking a program of study that provides additional training in research, writing and critical thinking. History Minors gain a deeper understanding of U.S. history and World history, choosing from courses examining a wide variety of regions, historical periods and themes. They also take a methods class providing training in historical research and they do original research in an upper-level seminar. A Minor in History will build enhanced skills that pair well with a wide variety of pre-professional majors and liberal arts majors.
For additional programs and courses in this department, see History.
A minimum of 20 credit hours in History, including:
HIST 200 - Historical Methods

HIST 200 - Historical Methods

4.00 credit hours

This methods course introduces students to how historians think about the past and do history. Students will learn the basics of historical research, the process of writing history, and the historical profession. Upon completion of the course, students are prepared to complete research in 300-level history seminars and the  capstone seminar as well as compete successfully for internships in archives, historical societies and museums.

One U.S. History course at the 200-level or above

One Non-U.S. History courses at the 200-level or above

One 300-level History seminar

One additional History elective
History Internships and Jobs
A North Central education integrates career preparation with rich academic study. Our faculty encourages you to refine and apply your knowledge in an interconnected world. Here you'll learn to think independently and work globally to solve problems and lead.
Internships
Accession intern, The Field Museum, Chicago
Curatorial intern, Chicago History Museum
Curatorial intern, Naper Settlement, Naperville
Education intern, Museum at Cantigny, Wheaton, IL
Graduate Schools
American University, Washington, DC
Arizona State University
Iowa State University
Loyola University
Marquette University
Miami University, Ohio
Trinity College, Ireland
University of Leicester, England
University of Wisconsin-Madison
University of Wisconsin-Milwaukee
Careers
Museum curators and educators
History teachers and professors
Lawyers
Writers, journalists, and bloggers
Archivists and librarians
Government and nonprofit
Business and private sector
 
Invest in your future
Choosing the right college is a big decision. Don't make it alone. North Central's admission and financial aid team is here to help you design a financial aid solution that works best for you and your family.
Merit scholarships, grants, loans, campus employment - these are just some of the resources available to you. Over 95 percent of students and 100 percent of all eligible students receive aid. Let our team partner with you in finding the best value for your education.
Learn more about financial aid and costs for North Central College
Apply to North Central College
The first step to becoming a North Central student is reading the application instructions specific to you. Find out everything you need to know about applying by selecting the group you belong to below.