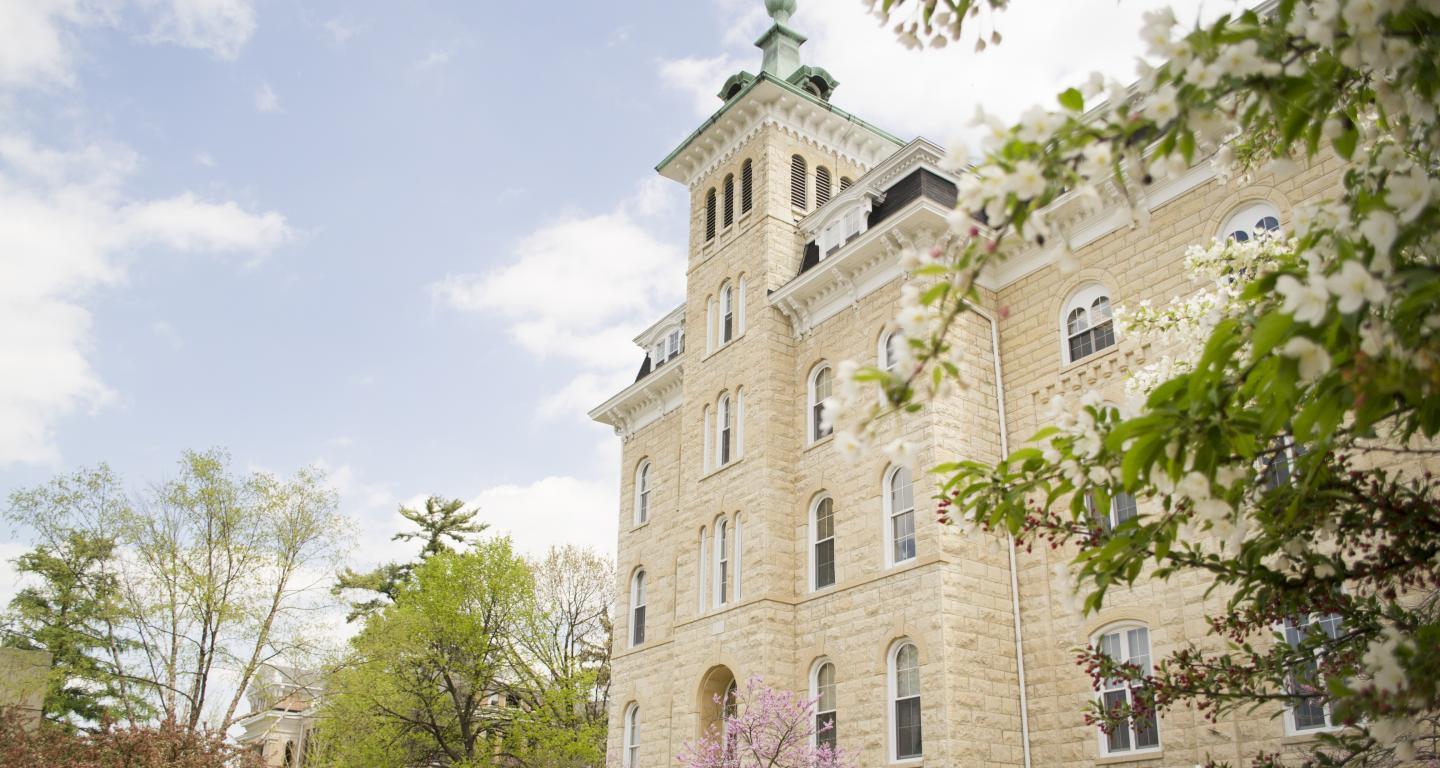 College of Arts & Sciences
Social Science/History
Why pursue a social science/history degree at North Central College?
A combined major in history and the social sciences equips you to teach political science, economics, geography and psychology subjects in social studies classrooms. Historically minded individuals are the masters of the past, devoting their careers to studying and teaching notable events such as conflicts, political milestones and social movements; North Central's program is designed to prepare you to work towards teacher licensure in this area. At North Central College you will study history from around the world. A successful graduate from this program will likely go on to be a secondary school teacher, but might go on to be a history professor, museum archivist or curator, historical advisor or attend graduate school. In this program, you'll gain solid writing and analytical skills that will be valuable in any career you choose.
IF YOU ARE INTERESTED IN
Providing transformative learning experiences

for students

Collecting and evaluating information from primary

sources to answer questions around history

Analyzing written records, physical artifacts and

other evidence to present findings and create value

for modern society
then a degree in SOCIAL SCIENCE/HISTORY might be for you.
Why study social science/history at North Central College?
In the Classroom
Coursework topics:
American Political System

Asia's Rapid Industrialization

Early Modern Europe

Economics and Social Issues

European Intellectual History

Global History and Geography

Historical Methods

Immigration and U.S Ethnic Identity

International Relations

Japanese History

Nineteenth Century Europe: Sex and Mass

Hysteria

Psychology: Science of Behavior

Science, Religion and Magic in Early Modern

Europe

Twentieth Century Europe: Hitler Versus

Stalin

U.S. and Illinois to 1865

U.S. and Illinois from 1865–1945

U.S. and Illinois since 1945

World Wars of the 20th Century
Beyond the Classroom
As a social science/history major, you can:
Conduct research with the College's distinguished professors as early as your first year—no teaching assistants here.
Complete field experiences and residency assignments at excellent area schools.
Gain experience, compete for scholarships, and work with high-need students through North Central's Junior/Senior Scholars and Teach First programs.
Take your place among the North Central graduates who routinely stand out from the crowd in landing coveted teaching positions.
Related Information
If you are interested in Social Science/History, you may also want to learn more about our History major and History department.
Social Science/History, B.A.
The Social Science/History Major is designed for students seeking to teach Social Studies at the high school level, but it is open to all students. Students seeking teacher certification must also complete a Secondary Education Major. Social Science/History Majors complete 32 credit hours in History so they have an in-depth knowledge of this discipline. They take a three-course sequence of 200-level U.S. History courses, which includes Illinois History.  Social Science/History Majors also take courses in Political Science, Economics and Geography to give them the broader overview of the Social Sciences needed to teach Social Studies. They take 12 credit hours of Political Science to prepare them for an endorsement to teach Government in addition to History.
For additional programs and courses in this department, see .
History Coursework
Non-U.S. History Courses
Eight credit hours of World History or European History, at or above the 200-level
Advanced History Seminars
Eight credit hours of History at the 300-level [expected to be Non-U.S. courses]
Social Science Coursework
One four credit hour elective Political Science course

*Note: Geography is covered in , so it is counted with the History, not Social Sciences coursework.
Note:
Students seeking teaching licensure must also complete the  major requirements.
Students must demonstrate elementary competence in a foreign language. For more information, see the  within the Academic Regulations section of this catalog.
Social Science/History Internships and Jobs
A North Central education integrates career preparation with rich academic study. Our faculty encourages you to refine and apply your knowledge in an interconnected world. Here you'll learn to think independently and work globally to solve problems and lead.
Internships
Recent graduates in social science/history have served as:
Coaching management, North Central College
Exploring diversity intern, Ryerson Elementary, Chicago
Exploring diversity intern, Simmons Middle School, Aurora, IL
Graduates schools
Recent graduates in social science/history have been accepted at:
Loyola University
Northern Illinois University
Purdue University
University of Akron
University of Wisconsin
Careers
Social science/history graduates routinely find teaching positions in districts within a 30-mile radius of North Central, like:
Aurora and East Aurora School Districts
Chicago Public Schools
Naperville Community School District 203
Indian Prairie School District 204
Plainfield School District 202
 
Invest in your future
Choosing the right college is a big decision. Don't make it alone. North Central's admission and financial aid team is here to help you design a financial aid solution that works best for you and your family.
Merit scholarships, grants, loans, campus employment - these are just some of the resources available to you. Over 95 percent of students and 100 percent of all eligible students receive aid. Let our team partner with you in finding the best value for your education.
Learn more about financial aid and costs for North Central College
Apply to North Central College
The first step to becoming a North Central student is reading the application instructions specific to you. Find out everything you need to know about applying by selecting the group you belong to below.