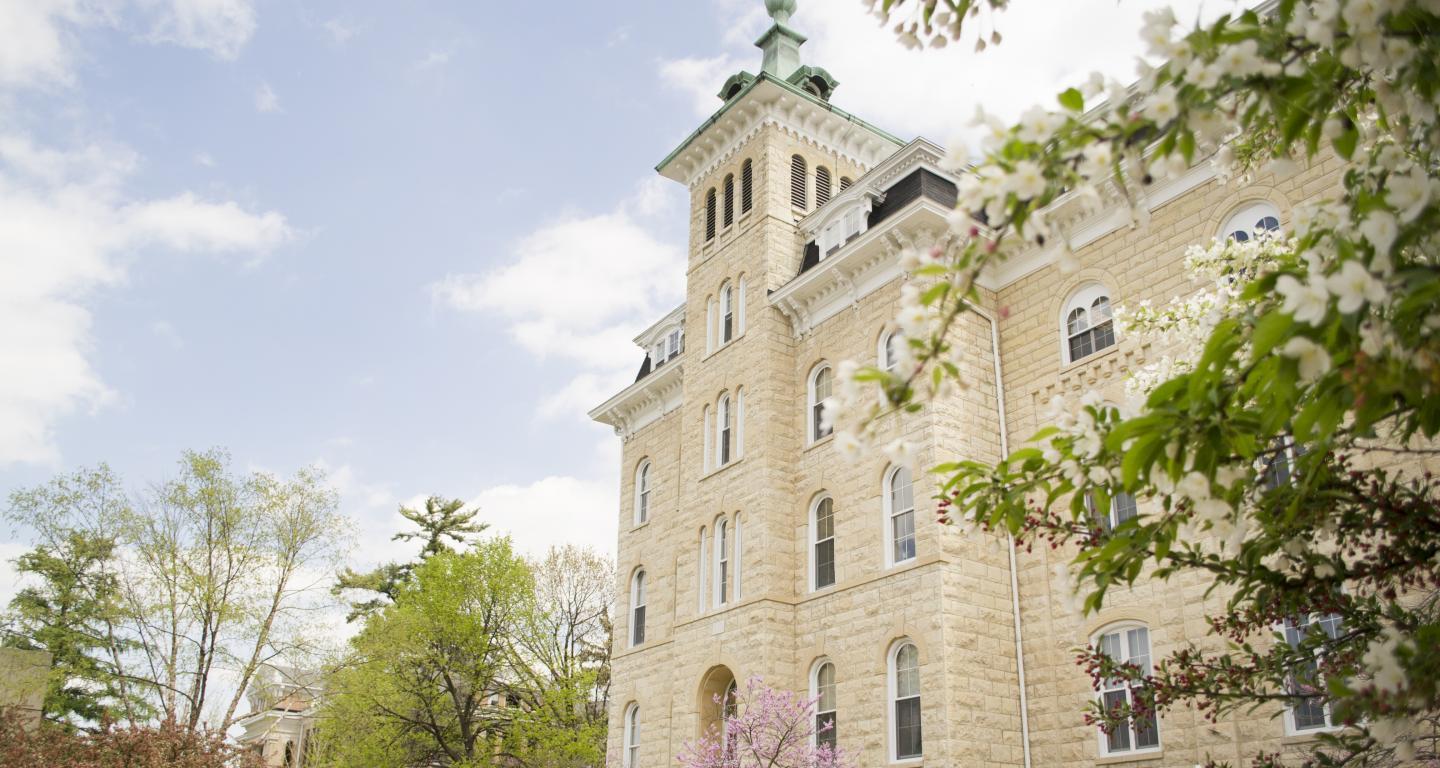 College of Arts & Sciences
Criminology
Why pursue a criminology degree at North Central College?
Criminology is the study of crime and criminal behaviors. Students majoring in Criminology will learn theories of criminal behavior related to understanding why people commit crime, potential prevention methods, and where and against whom crimes are most frequently committed.
Students will develop an accurate sense of the historical developments of discipline—exploring the evolution of the justice system and lessons society has learned over time.
The program is designed to provide a comprehensive analysis of the complexities of the criminal justice system. Students will assess the impact of legislation, examine the disconnect between research and practice, and evaluate the inequities that permeate the justice system.
IF YOU ARE INTERESTED IN
Exploring the biological, psychological and social causes of criminal behavior
Examining the impact of our justice system
Assessing formal and informal responses to crime
then a degree in Criminology might be for you.
Why study criminology at North Central College?
In the Classroom
Coursework topics:
Community & City Life
Community Psychology
Crime, Law and Society
Criminal Justice System
Drugs and Behavior
Gender: Patterns/Privileges/ Possibilities
Intersections of Crime
Law and Order in Cross-Cultural Perspective
Law, Politics, and Society
Policing & Corrections
Power-Based Personal Violence
Race/Ethnicity: Conflict & Change
Social Class: Get Ahead/Fall Behind
Rights, Liberties, and Justice
Youth Justice, Crime, & Law
Beyond the Classroom
As a criminology major, you can:
Conduct undergraduate research and present your findings at the College's Rall Symposium for Undergraduate Research
Network with industry experts and complete competitive internships
Join the North Central Criminal Justice Association student organization
Take your education abroad in one of our many study abroad programs
Enroll in Chicago Term to experience living in the city while taking courses from North Central professors
Criminology, B.A.
The Bachelor of Arts (B.A.) in Criminology introduces students to theories of criminal behavior, provides an accurate sense of the historical developments of the discipline, and assures that students acquire a comprehensive understanding of the complexities of the criminal justice system while exposing them to current justice, legal and sociological issues. Students will explore both practical and theoretical concerns regarding crime and justice. The program focuses on the scientific research and evaluation processes that generate evidence to support improved practice in the field, to address the underlying structural components of crime and criminality and to bolster the criminal justice process. Students can enhance their studies with an additional major or minor; a study abroad or Chicago term; and/or an internship. Graduates can pursue professional opportunities and careers in social services, law and courts, corrections, juvenile justice, policing, intelligence and the private sector; and will also be competitive for graduate study.
A minimum of 38 credit hours to include:
Elective Courses
A minimum of 12 credit hours from the following with at least eight credit hours at the 300-level or higher:
Capstone
Four credit hours from one of the following:
Students must demonstrate elementary competence in a foreign language. For more information, see the  within the Academic Regulations section of this catalog.
Graduates work in a number of industries, including:
Social Services
Courts
Policing
Institutional Corrections
Community Corrections
Juvenile Justice
Intelligence
Private Sector
Legislative Offices
Law Offices
Students are also well-prepared for law school and graduate school
Invest in your future
Choosing the right college is a big decision. Don't make it alone. North Central's admission and financial aid team is here to help you design a financial aid solution that works best for you and your family.
Merit scholarships, grants, loans, campus employment - these are just some of the resources available to you. Over 95 percent of students and 100 percent of all eligible students receive aid. Let our team partner with you in finding the best value for your education.
Learn more about financial aid and costs for North Central College
Apply to North Central College
The first step to becoming a North Central student is reading the application instructions specific to you. Find out everything you need to know about applying by selecting the group you belong to below.