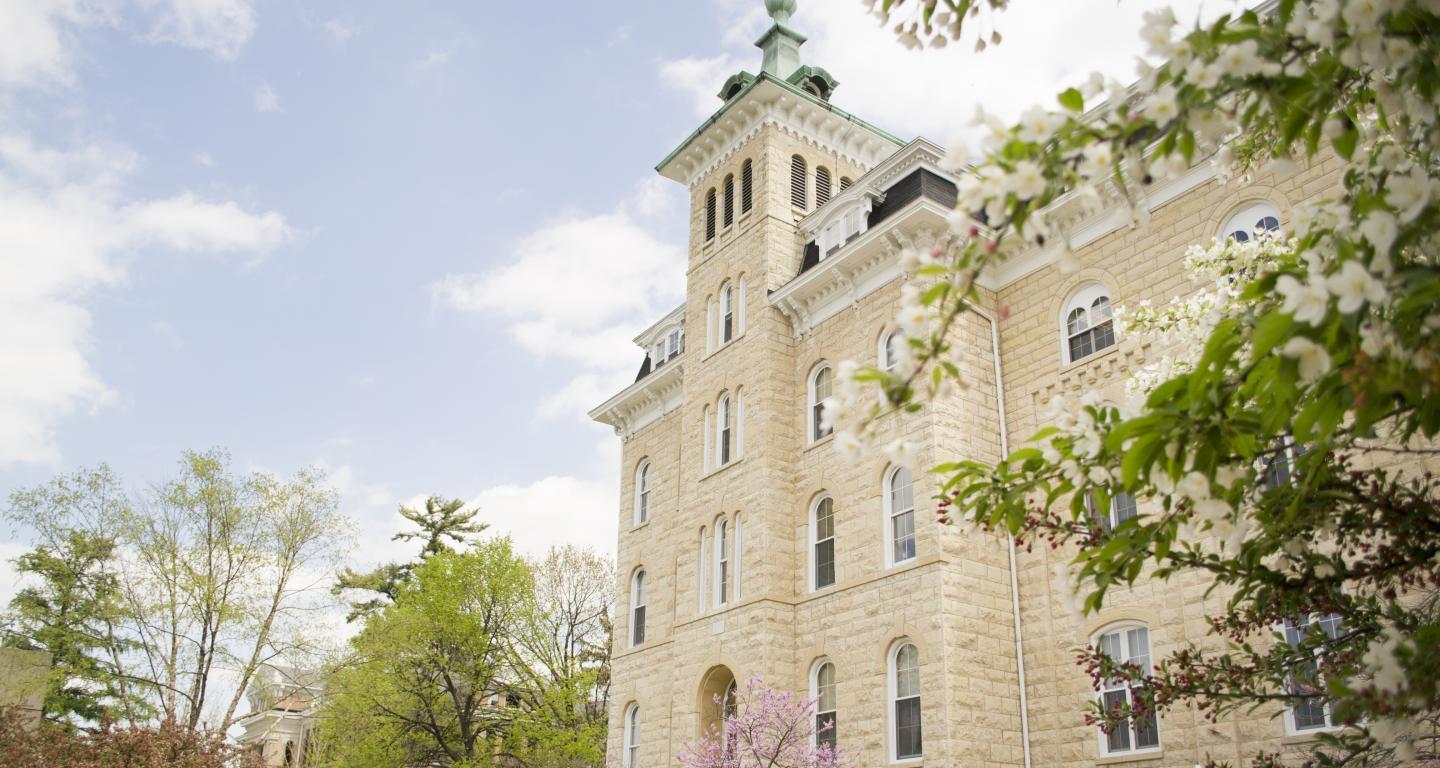 Interdisciplinary Programs
Classical Studies
Why choose classical studies at North Central College?
Classical studies is the interdisciplinary field that explores all aspects of ancient Greece and Rome, including history (from 1200 B.C.E.-400 C.E.), culture and their influence into the present. The program includes courses in languages (ancient Greek and Latin), mythology, history, ancient art, theater, religion, philosophy, and gender and sexuality. Minors in classical studies build skills in close reading, research, and analysis of texts and objects that are applicable to a wide range of occupations. Classics major and minor degree holders have gone on to pursue careers in teaching, library science, marketing and computer programming.
You can also:
Study abroad in Greece and/or Italy
Present original research at the Rall Symposium
Combine a minor in classical studies with coursework or a degree in related disciplines, including anthropology, art, archaeology, history, philosophy, religious studies, and theater, as well as the Shimer Great Books School
Read classical literature in its original languages, including works of Homer, Plato, Julius Caesar, Virgil and the Greek New Testament
Explore Greek and Roman politics and classical culture through innovative game-based courses
Enjoy convivia (good food and conversation) with students and professors at classical studies events
Classical Studies Minor
Classical Studies is an interdisciplinary program that explores all aspects of the ancient Greek and Roman worlds. It offers language courses in ancient Greek and Latin as well as courses in cultural studies. Students pursuing the minor also draw on coursework in History, Art History, Philosophy, Religious Studies, Theater, and Great Books. The minor is a useful complement to studies in any of these fields. It is especially recommended to students who plan to pursue graduate studies requiring knowledge of ancient Greek or Latin (such as programs in ancient history, classical archaeology, medieval studies, and many seminaries). Minors in Classical Studies build skills in close reading, research, and analysis of texts and objects that are applicable to wide range of occupations and careers.
For additional information and courses in this program, see Classical Studies.
A minimum of 24 credit hours, including:
Language
Eight credit hours, with at least four credit hours at the 102-level or above, from the following:
Electives
One of the following:
CLSS 200 - Introduction to Greece and Rome: Ancient and Contemporary Debates

CLSS 200 - Introduction to Greece and Rome: Ancient and Contemporary Debates

4.00 credit hours

An innovative introduction to critical issues in Ancient Greece and Rome. Students take on roles, informed by classic texts, in elaborate games set in the past; they learn skills—speaking, writing, critical thinking, problem solving, leadership and teamwork—in order to prevail in difficult and complicated situations.

CLSS 250 - Classical Mythology

CLSS 250 - Classical Mythology

4.00 credit hours

A study of classical mythology based on ancient Greek and Roman sources, such as the epic poems of Homer. Course also considers theoretical definitions of myth; cross-cultural comparisons of mythological traditions, and post-classical reception of myths in art, literature and popular culture.

CLSS 255 - Greek and Roman History and Historians

CLSS 255 - Greek and Roman History and Historians

4.00 credit hours

Survey of major developments in Greek and Roman history from roughly 800 BCE–400 CE. In addition to understanding how societies in ancient Greece and Rome built, defended and lost their empires, the course also studies the social, cultural and environmental experiences of these complex civilizations. Students read modern historical interpretations as well as translated ancient historical sources of the period.
Eight credit hours from the following:
Choose courses that were not already taken as part of the minor requirements above. A maximum of four credit hours may be taken from Greek/Latin.
Classical Studies Careers and Future Options
Internships & Careers
Recent graduates with minors in classical studies have gone on to:
Field Museum of Natural History
Software developer, First Trust
General manager, Miskatonic Brewing Company
Graduate Schools
Recent graduates with minors in classical studies have been accepted to graduate programs at:
University of Chicago, liberal arts
University of Illinois, romance languages
University of Indiana, religious studies
Dominican University, library science
Lewis University, education
Invest in your future
Choosing the right college is a big decision. Don't make it alone. North Central's admission and financial aid team is here to help you design a financial aid solution that works best for you and your family.
Merit scholarships, grants, loans, campus employment - these are just some of the resources available to you. Over 95 percent of students and 100 percent of all eligible students receive aid. Let our team partner with you in finding the best value for your education.
Learn more about financial aid and costs for North Central College
Apply to North Central College
The first step to becoming a North Central Classics student is reading the application instructions specific to you. Find out everything you need to know about applying by selecting the group you belong to below.