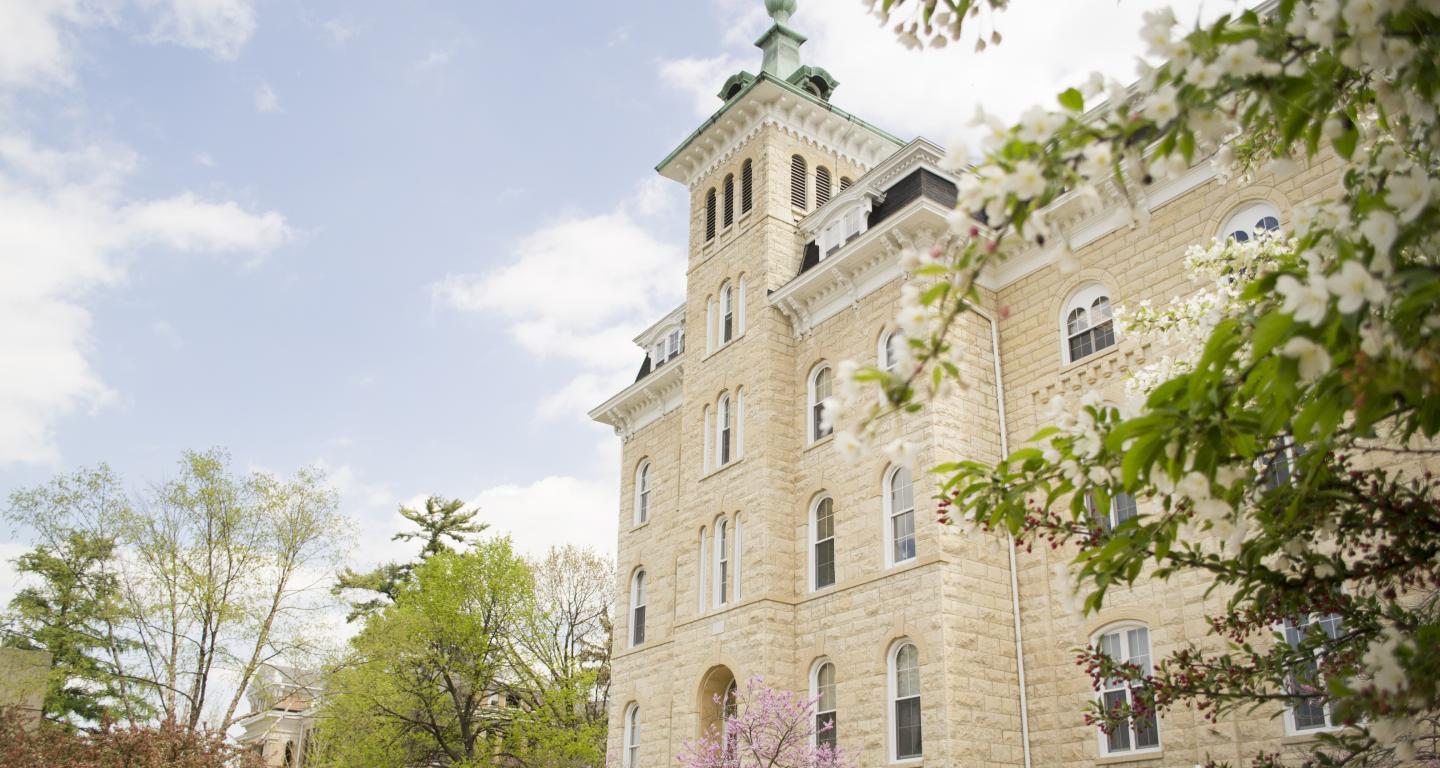 Interdisciplinary Programs
Animation
Why choose animation at North Central College?
Art makes your imagination soar! In animation, you have the opportunity to explore technical media in a creative way. Animators create special effects and other animations for everything from advertisements to video games to marketing campaigns. Demand for live content makes animation a dynamic opportunity to grow your personal artistic skills and become an asset to prospective employers.Our facilities are outfitted with labs for animating, computer graphics and digital art.
At North Central, you'll find your creative voice as a professional artist and have opportunities to share your work and gain feedback. Future opportunities are in exciting industries such as motion picture, computer systems design, web design, app development and artistic direction.
IF YOU ARE INTERESTED IN
Bringing your ideas to life
Working with motion graphics, visual effects and video editing
Building computer and technology skills with artistic ability
then a minor in ANIMATION might be for you.
Why study animation at North Central College?
In the Classroom
Coursework topics:
3D Computer Graphics
Animation I: Methods and Story
Animation II: Sequential Art
Digital Arts and Design
Figure Drawing
Motion Graphics
Beyond the Classroom
As an animation minor, you can:
Join Design Agency, a practicum course that provides a creative environment similar to a design studio to develop client-based independent art and design projects.
Couple this minor with graphic design, studio art, marketing, interactive media studies or computer science.
Participate in the annual Art & Design Show.
Attend the Art Institute of Chicago free of charge with North Central student ID card.
Animation Minor
Animation minors plan and execute computer-based animations. Students are introduced to a variety of digital animation techniques and fundamental sketching skills. Students also learn about creating and developing characters for these mediums, developing stories, and managing a concept from creation to post-production. The minor complements majors such as film studies, studio art, computer science, interactive media studies and broadcast communication.
For additional programs and courses in this department, see Art and Design.
A minimum of 20 credit hours, including:
Animation Careers
Multimedia artists and animators work primarily in the following industries:
Motion picture and video industries
Computer systems design and related services
Software publishers
Advertising, public relations, and related services
Specialized design services
Web design firms
Graphic design firms
Mobile technology companies
App development
Artistic direction
Invest in your future
Choosing the right college is a big decision. Don't make it alone. North Central's admission and financial aid team is here to help you design a financial aid solution that works best for you and your family.
Merit scholarships, grants, loans, campus employment - these are just some of the resources available to you. Over 95 percent of students and 100 percent of all eligible students receive aid. Let our team partner with you in finding the best value for your education.
Learn more about financial aid and costs for North Central College
Apply to North Central College
The first step to becoming a North Central student is reading the application instructions specific to you. Find out everything you need to know about applying by selecting the group you belong to below.