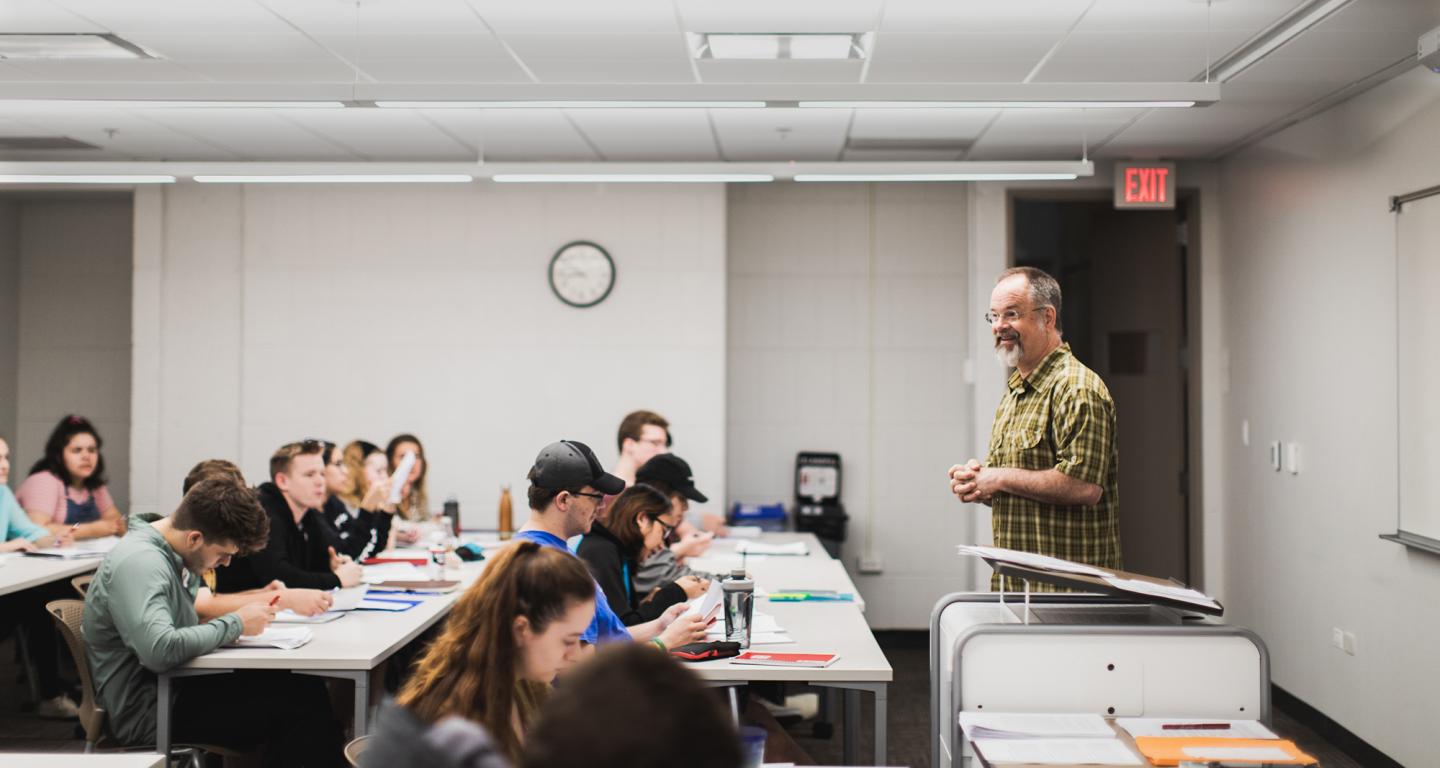 What is Ethical Leadership?
Reviewed by Jacob Imm
May 19, 2023
What is Ethical Leadership?
Now more than ever, unethical choices and actions can have disastrous consequences. Improper personal conduct can end a high-profile career. Corporate scandals can cost companies billions in fines and stock price freefalls.
Ethical leadership exists to keep these missteps from happening—and not just because of the financial and reputational repercussions. Ethical leaders strive to act morally (and encourage others to do the same) because it's the right thing to do.
The ability to engage in ethical decision making is becoming more and more vital in business, politics, the nonprofit sector, and beyond. If you're curious about leading ethically, you've come to the right place. Let's look at the details of ethical leadership in business, how you can pursue it, and where the field can take you.
Ethical Leadership Explained
So, what is ethical leadership? It's about more than just doing the right thing. Truly ethical, leadership involves adhering to moral guidelines while empowering your colleagues and direct reports to follow your example. Ethical leadership takes the fields of ethics and philosophy—which are often more abstract—and puts them into practice.
In the workplace and beyond, the ethical leader is a role model who looks at every decision through a lens of morality. They value trust, transparency, and accountability, and work closely with their teams to foster an organizational culture that prioritizes these qualities.
The Key Principles of Ethical Leadership
Though there's no "official" ethical principle list for leadership, we can sum up the concept through five tenets:
Honesty – Being truthful—even when it may not be easy—is one of the hallmarks of an ethical leader. The best leaders are transparent in their actions and communications. They never omit or misrepresent details; instead, they create an ethical organizational culture based on honesty and openness.
Respect – On its own, pure honesty can sometimes come across as harsh. That's where respect comes in. An ethical leader communicates tactfully and empathetically at all times, respecting others' opinions, perspectives and expertise.
Justice – Also called fairness, justice stems from treating each member of an organization equitably. In other words, ethical leaders ensure everyone receives proper treatment and opportunities—regardless of ethnicity, religion, background or position.
Community – Ethical leaders recognize the value of each individual, but they also understand the importance of connection. To foster a greater sense of community, leaders think about how their decisions will affect everyone involved—from investors and employees to customers and business partners. When necessary, ethical leaders will gladly put others ahead of themselves for the benefit of the team or organization.
Integrity – Integrity is often described as doing the right thing, even when no one is watching. An ethical leader follows these core principles and leads by example every moment of every day. Ethical leaders also have the integrity to admit when they were wrong; they take responsibility for their actions and are always striving for self-improvement.
Although these five pillars of moral leadership are indispensable, there's no one "right way" to be an ethical leader. Someone who leads ethically should be flexible and adaptable, knowing how and when to apply these qualities when the situation calls for it.
Why Ethical Leadership Matters
People look to their leaders for support and guidance. When those leaders are trustworthy, workers will be more inclined to follow ethical practices like honesty and transparency. What's more, as a study in Frontiers in Psychology suggests, ethical leaders create a positive work environment, inspiring employees to be more productive and engaged.
However, ethical leadership goes beyond interacting with people in responsible ways. In an era where artificial intelligence (AI) and advanced algorithms are becoming the norm, leaders also need to apply ethical values and knowledge to machine-based decision-making. As technology continues to progress, ethical leadership in these fields will be more crucial than ever.
Lastly, ethical leaders play a role in ensuring their organizations meet all legal and regulatory requirements, putting morality above profits.
How to Become Involved in Ethical Leadership
While some people view a moral compass as something you either have or don't have, that's not necessarily the case; ethical leadership can be taught. In the past, ethical leaders often had to learn on the job from their mentors. Today, a more formal education in ethical leadership is available.
Pursue an Ethical Leadership Degree
The best place to learn the concepts of ethical leadership is in a structured classroom environment. As more businesses and government agencies recognize the value of leading ethically, more post-secondary institutions are offering ethical leadership programs.
When you pursue a degree in ethical leadership, you'll learn the theories and practical applications of leading thoughtfully. Throughout your schooling, you'll engage with instructors who demonstrate ethical leadership firsthand, from whom you'll be able to learn by example.
Ethical leadership also pairs nicely with other disciplines. For example, at North Central College, a B.A. in ethical leadership is typically combined with a relevant minor, such as:
History

Religious Studies

Philosophy

Political Science

History of Ideas

Management

Chicago Area Studies
By pairing the foundations of ethical leadership with another field of study, you open yourself up to countless career opportunities.
Take Ethical Leadership Courses
If you don't want to commit to a major in the field, you can still bolster your career path with classes in ethical leadership. Even a single ethical leadership course can help you become a better leader in your chosen field.
Luckily, you'll have plenty of courses to choose from. To give you an idea of the variety of topics you can explore, here are some of the ethical leadership courses that North Central College offers:
Applied Leadership

Design Thinking for Social Impact

Ethical Leadership

Ethnic and Religious Conflict Resolution

Leaders Without Borders

Leadership and Place

Leadership for Change-Making

Social Innovation
These courses can prepare you to become a great leader in practically any discipline. And if you take enough of them, you can graduate with a minor in ethical leadership.
Where Studying Ethical Leadership Can Take You
You might think that careers based in ethical leadership are limited to nonprofit organizations or government roles. However, because the core tenets of ethical leadership can (or should) apply to every field, an ethical leadership degree can be a jumping-off point for countless positions—including non-leadership roles.
Below are just some of the career paths that can stem from a background in ethical leadership.
Management
As you can imagine, an ethical leadership program can prepare you for most leadership positions.
Although exact responsibilities depend on industry and experience levels, managers are typically in charge of their organization's people and plans. As such, ethical leaders in management roles often receive above-average compensation. Here are some management occupations along with sample salaries:
Political Science
Politics is another discipline that benefits greatly from ethical leaders. After all, politicians make decisions that can affect millions of people.
Another terrific career for an ethical leadership graduate is a political scientist. Political scientists study current and historical political systems to better understand national and international politics. In some cases, political scientists work directly with politicians to help plan new policies. Professionals with a background in ethical leadership can make a tremendous impact by advocating for morally sound policies and promoting ethical behavior.
According to the BLS, political scientists take home a median annual salary of $122,510.
International Business
Communicating and working with professionals from different backgrounds and cultures requires respect, tolerance and integrity—all attributes that ethical leaders must develop. Experience in ethical leadership can help you navigate the intricacies of cross-border business.
Because the umbrella of "international business" covers dozens of industries, it's difficult to estimate an accurate salary range. With that said, employees of international firms—especially those in leadership positions—often enjoy high salaries and plenty of opportunities to travel.
Discover Ethical Leadership and Shape the Future
Overall, a background in ethical leadership could open countless doors for you. With an ethical leadership degree in your back pocket, you can transition into numerous rewarding, high-paying careers. Wherever you end up, you can take pride in your contributions to a more ethical society.
If you're ready to dive in and start your ethical leadership degree, your first step is to decide where you want to study. As you explore programs, keep an eye out for schools with engaging faculty and accessible internship opportunities—schools like North Central College. Then, from the moment you graduate, you'll have the chance to shape a more ethical future.
Jacob Imm is the associate director of communication in the North Central College Office of Institutional Communication. He has 13 years of collegiate communications experience and has worked with hundreds of college students. He has a bachelor's degree from the University of Notre Dame and a master's degree from Northern Illinois University.
Sources: 
Guo, K. (2022). The relationship between ethical leadership and employee job satisfaction: The mediating role of media richness and perceived organizational transparency. Frontiers in Psychology, 13. https://doi.org/10.3389/fpsyg.2022.885515
U.S. Bureau of Labor Statistics. (2022, September 8). Occupational Outlook Handbook: Public Relations and Fundraising Managers. U.S. Bureau of Labor Statistics. Retrieved February 15, 2023, from https://www.bls.gov/ooh/management/public-relations-managers.htm
U.S. Bureau of Labor Statistics. (2022, September 8). Occupational Outlook Handbook: Advertising, Promotions, and Marketing Managers. U.S. Bureau of Labor Statistics. Retrieved February 15, 2023, from https://www.bls.gov/ooh/management/advertising-promotions-and-marketing-managers.htm
U.S. Bureau of Labor Statistics. (2022, September 8). Occupational Outlook Handbook: Compensation and Benefits Managers. U.S. Bureau of Labor Statistics. Retrieved February 15, 2023, from https://www.bls.gov/ooh/management/compensation-and-benefits-managers.htm
U.S. Bureau of Labor Statistics. (2022, September 8). Occupational Outlook Handbook: Training and Development Managers. U.S. Bureau of Labor Statistics. Retrieved February 15, 2023, from https://www.bls.gov/ooh/management/training-and-development-managers.htm
U.S. Bureau of Labor Statistics. (2022, September 8). Occupational Outlook Handbook: Political Scientists. U.S. Bureau of Labor Statistics. Retrieved February 15, 2023, from https://www.bls.gov/ooh/life-physical-and-social-science/political-scientists.htm