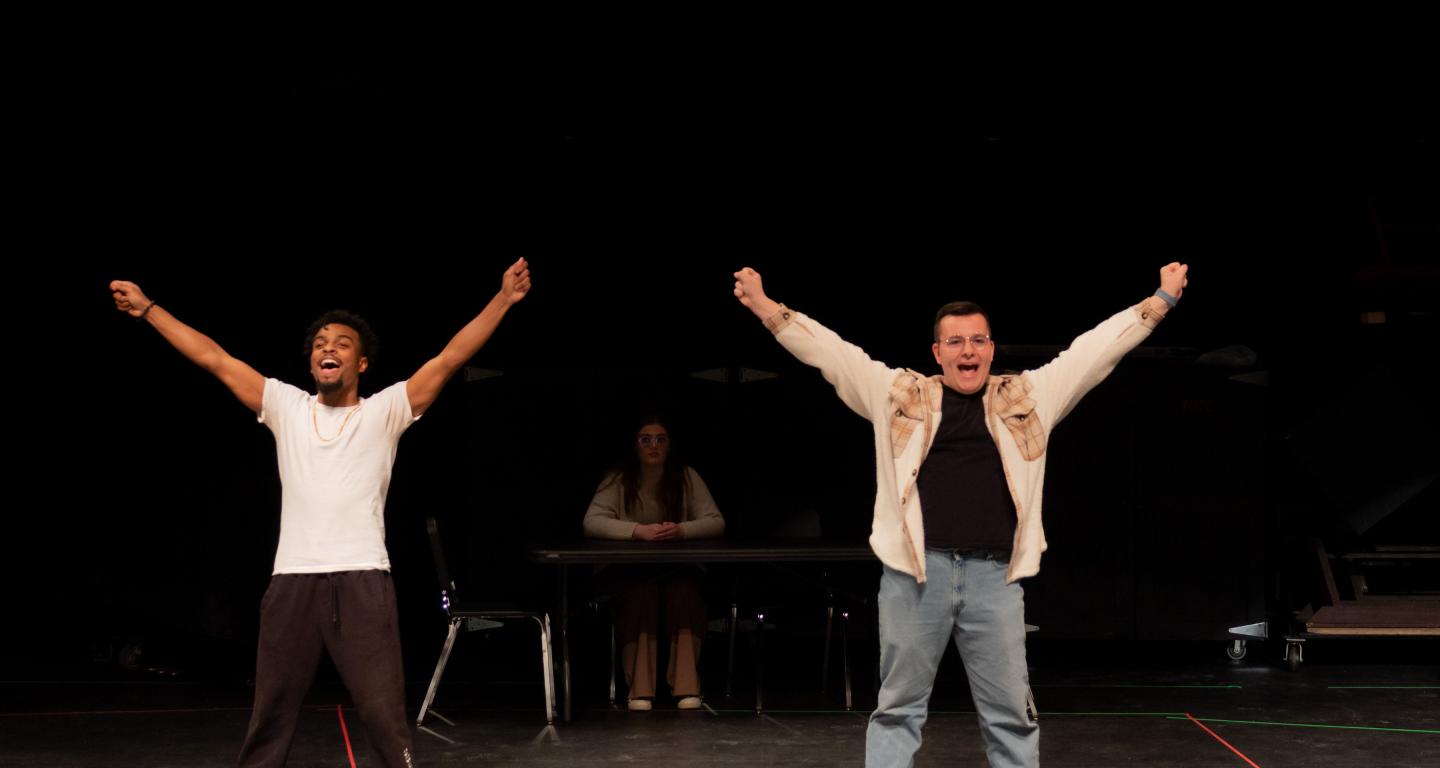 What Can You Do With a Theatre Degree?
Jun 02, 2023
What Can You Do with a Theatre Degree?
If your passions are performing on stage, designing stage sets and costumes, and spending free time in and around theatrical spaces, then theatre may be the right major for you. With a theatre degree, you become prepared for a vast number of skill sets and jobs. If you want to learn more, keep reading this article for more information about possible careers for theatre and performing arts majors, including some of the many unique industries you can find work.
What can I do with a theatre studies degree?
From acting and choreographing to writing and directing, there are many avenues you can take in your professional career with a theatre studies degree. A broad term or branch of performing arts, theatre encompasses acting in front of an audience and using a combination of speech, gestures, music, dance, sound, and spectacle, as well as all that happens behind the scenes, from stage management and directing to makeup and costume design to help make a theatre production come to life. With this in mind, there are many career opportunities or paths a theatre graduate can take, including those in theatre education, design, and theatre production. 
Is a theatre degree useful?
Is a theatre degree worth it? With a theatre studies, graduates will not only have access to a wide range of career path options and opportunities available to them but also be equipped with key knowledge and skills that can be transferred from one role to another. "Our department strives to prepare students with practical skills in their chosen area alongside the flexibility and capability to adapt as the field and world changes," stated Laura Lodewyck, associate professor of theatre; assistant director of the College Honors Program; head of acting at North Central College. "We prepare students practically with needed materials for the discipline, whether that be portfolios, audition skills, directing or dramaturgy packets. We also value students being well-versed in the history, literature, and criticism that informs artistic choices. Our goal is to graduate well-rounded human beings and artists." In addition to equipping students with a general education focused on liberal arts, a theatre major will also enroll in courses such as:
Acting Fundamentals

Acting Realism

Acting Shakespeare

Acting for The Musical Stage

Acting on Camera

American Musical Theatre

Business of Theatre

Contemporary Acting Styles

Devised, Radical, and Community-Based Theatre

Directing

Dramaturgy

Introduction to Voice and Movement

Makeup

Musical Theatre Dance

Period Styles

Script Analysis

Stagecraft

Theatre History and Literature
While choosing their courseload, students are encouraged to concentrate their theatre study with the opportunity to specialize in a specific area, such as performance, design and technical theatre, directing, or playwriting, through the vast array of course offerings. The knowledge theatre students gain inside the classroom, paired with the hands-on experience that is available to them outside the classroom, will place them on the right track to jumpstart their professional theatre career.
Is theatre a hard major?
Pursuing a career in theatre can be challenging but very rewarding. To ensure students are prepared and enter the professional world with valuable experience under their toolbelt, colleges place a theatre practicum at their program's centerpiece. For instance, students majoring in theatre or musical theatre, as well as those pursuing a theatre minor at North Central College, must meet the requirement of participating in multiple faculty-directed, main-stage plays. 
With access to state-of-the-art facilities, including Pfeiffer Hall, Madden Theatre, and the thrust stage theatre in Meiley-Swallow Hall, students will receive valuable training and experience, preparing them for professional and personal pursuits in performance and technical theatre. Additionally, students will have access to the city of Chicago, where theatre has been well-established for many years. A short train ride from North Central College's campus, Chicago is an excellent source for gaining additional experience, whether for networking or finding internships. "We also use our proximity and professional relationships in Chicago to connect students with what is happening on the ground in the industry, from our experience and the perspective of guest artists," added Lodewyck.
Is theatre a good career?
According to the U.S. Bureau of Labor Statistics (BLS), the employment of actors is expected to grow eight percent from 2021 to 2031, which is faster than the average for all occupations. Likewise, the BLS expects the employment of producers and directors to also grow by eight percent. If you want to immerse yourself in a creative environment—shining onstage or learning the ropes backstage—set aside some time to explore different college and university theatre programs. Students enrolled in the theatre program at North Central College gain hands-on learning experiences and skills beyond the classroom by having the opportunities to:
Tap into the North Central College faculty's professional network, which extends past Chicago's vibrant theatre community.

Direct a show in the College's state-of-the-art facilities as part of the student-directed series.

Learn about internships and jobs through the College's faculty, robust alumni networks, and the College's career center—the Center for Career and Professional Development.

Turn the city into your classroom with Chicago Term, a program where you take classes taught by North Central College faculty.

Audition for well-known agents and casting directors (including Paskal Rudnicke Casting, Claire Simon Casting, and Stewart Talent) as part of the Senior Showcase.

Attend workshops and master classes with luminaries like Will Allan, Leah Karpel, Matt Miller, Caroline Neff, Sheri Sanders, and Larry Yando.
In addition to gaining critical, hands-on experience, theatre majors will work alongside expert faculty who are passionate about seeing them succeed both inside and outside the classroom. If you are looking for a college and program that will help you push beyond what is possible as a student to help you prepare for a fulfilling career, consider North Central College in Naperville, Illinois.
Kara Kots is the senior social media specialist in North Central College's Office of Communications. There, she contributes her content, writing, and communication skills. 
Sources:
College of Arts & Sciences: Theatre & Performing Arts. North Central College. https://www.northcentralcollege.edu/program/theatre. Accessed February 22, 2023.
Actors. U.S. Bureau of Labor Statistics. https://www.bls.gov/ooh/entertainment-and-sports/actors.htm. Accessed March 8, 2023.
Producers and Directors. U.S. Bureau of Labor Statistics. https://www.bls.gov/ooh/entertainment-and-sports/producers-and-directors.htm. Accessed March 8, 2023.