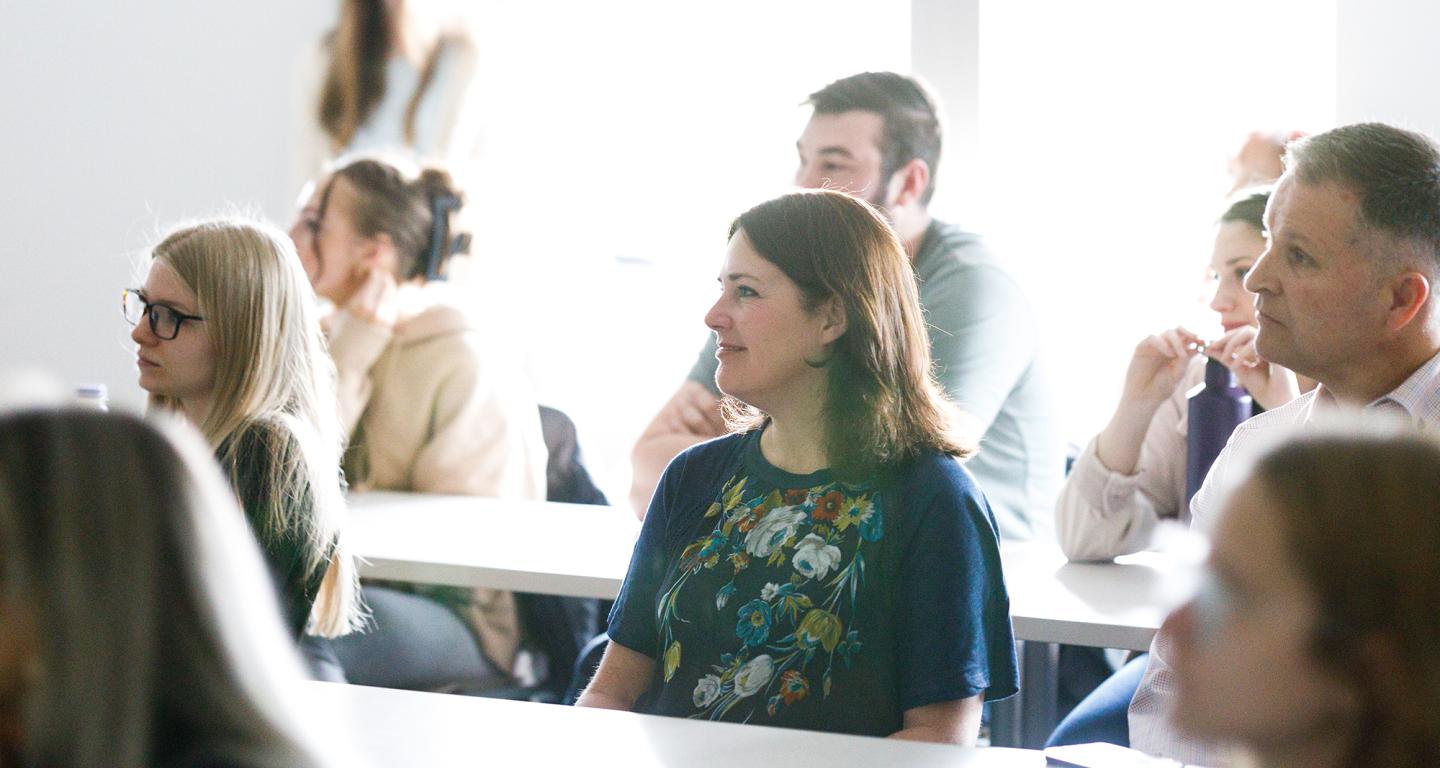 How to Become an Anthropologist
Reviewed by Jacob Imm
Jul 14, 2023
How to Become an Anthropologist: 5 Steps
The term anthropologist is a bit of a catch-all covering professionals who've dedicated their lives to studying human behavior and experience, both past and present.
From archaeologists dusting off ancient bones to museum curators catering exhibits, a wide variety of jobs fall under the umbrella of an anthropologist. Thus, there is no one path to becoming a professional in the field of anthropology. Those who study an anthropology major will have various career opportunities upon receiving their anthropology degree.
Regardless, there are certain steps that aspiring anthropologists can take if they wish to enter the field of anthropology (and excel in it). From completing secondary school to obtaining your Ph.D., this guide covers how to become an anthropologist by detailing the most common route experts in the discipline take. 
Find out more: What is the study of anthropology?
#1 Complete High School (or Earn Your GED)
If you haven't finished your secondary education or passed your General Educational Development (GED) test, that's the place to start. Finishing high school or obtaining an equivalent diploma opens the world of four-year traditional degree programs, according to GED.com.
These degree programs are a crucial step on your path to becoming an anthropologist, so skipping over them isn't an option. To facilitate your successful application to a post-secondary institution (and high grades once you get there), focus on these critical anthropological skills while studying for your high school diploma:
Research – Anthropologists must learn how to collect and thoughtfully analyze information effectively. Because they aim to identify consistencies across human systems and cultures to form a better understanding of larger issues, they must be able to find patterns across various research materials and make connections between them.
Understanding diversity – Familiarizing yourself with a wide range of behaviors, beliefs, and values is a solid way to get a headstart on the type of material your degree will likely cover. After all, anthropology is the study of humans—all of them. The wider your breadth of cultural knowledge, the more prepared you'll be on your first day of college.
Communication – Every anthropologist must learn to share their findings. Thus, anthropologists need to know how to communicate effectively with others in both academic and layman's terms.
#2 Earn an Undergraduate Degree
If you just finished high school and are wondering, "How long does it take to become an anthropologist?", you'll need to put in at least four more years of schooling.
That's because, at a bare minimum, jobs in the field require a bachelor's degree. Some entry-level positions for those holding a bachelor's degree in anthropology include positions such as research assistants or field workers.
However, most jobs in the field of anthropology require a master's degree. To use your undergraduate time most effectively then, you may want to consider:
Taking a wide variety of courses – You may benefit from choosing a school that offers classes covering various topics and practical skills. North Central College, for instance, has courses on everything from proper archaeological digging techniques to cultural ecology. With access to this kind of wealth of information, you can more easily develop a broad understanding of the field as a whole.
Discovering what interests you – Your undergraduate program will also give you a taste of all the different options available for future study. Whether you're curious about Mayan culture or the anthropology of medicine, your courses will provide an opportunity to dive deeper into your interests and determine whether you want to pursue those specialties in your future studies.
Find out more: The 4 types of anthropology
Choosing programs that will prepare you for grad school – For most anthropologists, an undergraduate degree isn't the final stop on their educational journey—graduate school is the logical next step for people looking to advance in the field. Thus, picking an a

nthropology undergraduate program

that emphasizes fieldwork and independent study in your final year is a savvy way to prepare for your master's program. 
#3 Obtain a Graduate Degree
As stated earlier, while being an anthropology student and obtaining your undergraduate degree can get your foot in the door, most jobs in the field of anthropology require a master's degree, according to the BLS. 
In fact, according to the BLS, earning your master's can open up a variety of jobs in the field, including:
Professor

Research leader

Archivist or museum curator

Archaeologist

Other jobs that fall under the anthropologist umbrella
Before you can jump into your career, you'll need to prove yourself academically by pursuing a graduate program. Fortunately, you'll have a lot more choice and self-direction in your study while obtaining your master's. Most master's of applied anthropology (MAA) programs are based around:
Coursework – Unlike undergraduate classes, graduate courses are typically tailored more toward students' interests and intentions. Thus, classes are usually smaller, intensive seminars led by highly knowledgeable professors who will ensure you learn the essentials of your chosen specialization.
Research – Aside from the plethora of field research you'll be doing for coursework, you'll also be working toward the eventual completion of your thesis. This extended essay will be written on an argument of your choosing, and your supervisor–an assigned professor with extensive knowledge on the topic–will oversee and guide you through the process.
Professional practice – Depending on the specialization, some MAAs will focus more on internships or fieldwork than research practices. If you intend to enter into a highly specialized anthropology-based career after graduating, such programs may be better suited for you. 
Once you've obtained your MAA, you can look to begin your career as an anthropologist, choosing from a wide variety of roles based on your interests and area of specialization. 
From this point forward, as an anthropology graduate, you have a few options for how to proceed in your anthropological journey.
#4 Build Your Reputation
A thorough education is the foundation of any anthropological career but, after obtaining your degree, you may want to build upon that solid base. Depending on the career path you choose, there may be several ways to develop your reputation as an anthropologist, including:
Researching and publishing articles – Anthropology is a heavily academic discipline. Many anthropologists work in the education sector, where sharing research findings is equivalent to building up your name. In fact, per the

BLS

, if you work as a professor, publishing studies is a routine duty for the job. Submitting your work to peer-reviewed anthropological publications, such as the

Journal of Anthropological Research

or the

Journal of the Royal Anthropological Institute

, is another surefire way to build your reputation as a knowledgeable anthropologist.
Gaining work experience – Whether you're working as an archaeologist or an anthropological expert in a consulting firm, work experience is an important asset to have. Moreover, you're likely to gain new skills and forge valuable relationships in the workplace, and you may even find opportunities for career advancement. 
#5 Get a Ph.D.
While you can become an anthropologist with a master's alone, many postgraduate students elect to continue their studies by pursuing a doctorate degree. Getting a Ph.D. gives you a competitive edge when applying for high-level positions in the professional realm. Likewise, since anthropologists are usually driven by their passion for discovery and knowledge, a few more years of school is often a welcome challenge.
Enrollment in anthropology Ph.D. programs is on the rise, and the American Anthropological Society estimates that, by 2025, 12,000 doctorates in anthropology will be awarded annually. If you choose to study for your doctorate, you'll have to:
Fulfill course requirements – Course requirements will depend on your specific Ph.D. program, but will typically require research. Ph.D. courses are usually smaller and more acutely focused but are still led by top-level anthropology experts.
Pass comprehensive exams – Proving your knowledge is an essential part of any Ph.D. program. To that end, most Ph.D. programs in anthropology will require completing a series of comprehensive, cumulative exams. 
Write a thesis – A doctoral thesis is an extremely in-depth, extended essay covering a topic or problem the Ph.D. candidate finds worthy of devoting a large portion of their life to. You'll likely begin developing your thesis early in your doctoral studies, but it usually takes several years of diligent research and writing to finish. After you've ticked this final box, however, you've reached the top level of certification in anthropology.
Once you've earned your Ph.D., you'll not only be a verified anthropologist, but you'll also be amongst the most educated in the field. Getting there is a multi-year process, so if becoming an anthropologist is your end goal, it's best to get started as soon as possible.
Find out more: What do anthropologists do?
Start Your Career as an Anthropologist at a Reputable College 
After you've completed high school (or have earned your GED), and are an aspiring anthropologist, the next step you can take toward becoming an anthropologist is obtaining your undergraduate degree in the field.
To ensure the best foundation to build your future career upon, choose a reputable college with an extensive bachelor's program, like North Central College. North Central's anthropology courses focus on a wide variety of topics and can help you hone important practical skills, such as research and field techniques. Plus, qualified professors are prepared and committed to helping you to succeed.
If you're interested in learning more about North Central College's anthropology program, contact the College today.
Sources: 
Careers in anthropology. Careers in Anthropology - Advance Your Career. American Anthropological Association. (n.d.). Retrieved March 16, 2023, from https://www.americananthro.org/AdvanceYourCareer/Content.aspx?ItemNumber=1783 
Can you go to college with a GED?. GED. (2021, March 18). Retrieved March 16, 2023, from https://ged.com/blog/can-you-go-to-college-with-a-ged/?lang=en 
Anthropological skills. Anthropological Skills - Learn and Teach. American Anthropological Association. (n.d.). Retrieved March 16, 2023, from https://www.americananthro.org/LearnAndTeach/ResourceDetail.aspx?ItemNumber=13046 
Sociology and anthropology. Sociology and Anthropology. North Central College. (n.d.). Retrieved March 16, 2023, from https://www.northcentralcollege.edu/college-arts-sciences/sociology-and-anthropology 
U.S. Bureau of Labor Statistics. (2022, October 4). Postsecondary teachers : Occupational outlook handbook. U.S. Bureau of Labor Statistics. Retrieved March 16, 2023, from https://www.bls.gov/ooh/education-training-and-library/postsecondary-teachers.htm 
U.S. Bureau of Labor Statistics. (2022, October 4). Archivists, curators, and Museum Workers : Occupational outlook handbook. U.S. Bureau of Labor Statistics. Retrieved March 16, 2023, from https://www.bls.gov/ooh/education-training-and-library/curators-museum-technicians-and-conservators.htm 
United States Department of Education. (n.d.). Structure of the U.S. Education System:  Master's Degrees. Department of Education. Retrieved March 16, 2023, from https://www2.ed.gov/about/offices/list/ous/international/usnei/us/edlite-structure-us.html 
Survey of Phd recipients. Survey of PhD Recipients - Learn and Teach. American Anthropological Association. (n.d.). Retrieved March 17, 2023, from https://www.americananthro.org/LearnAndTeach/ResourceDetail.aspx?ItemNumber=1499 
How long does it take to get a ph.D.. degree? - US News (2019, August 12). Retrieved March 17, 2023, from https://www.usnews.com/education/best-graduate-schools/articles/2019-08-12/how-long-does-it-take-to-get-a-phd-degree-and-should-you-get-one