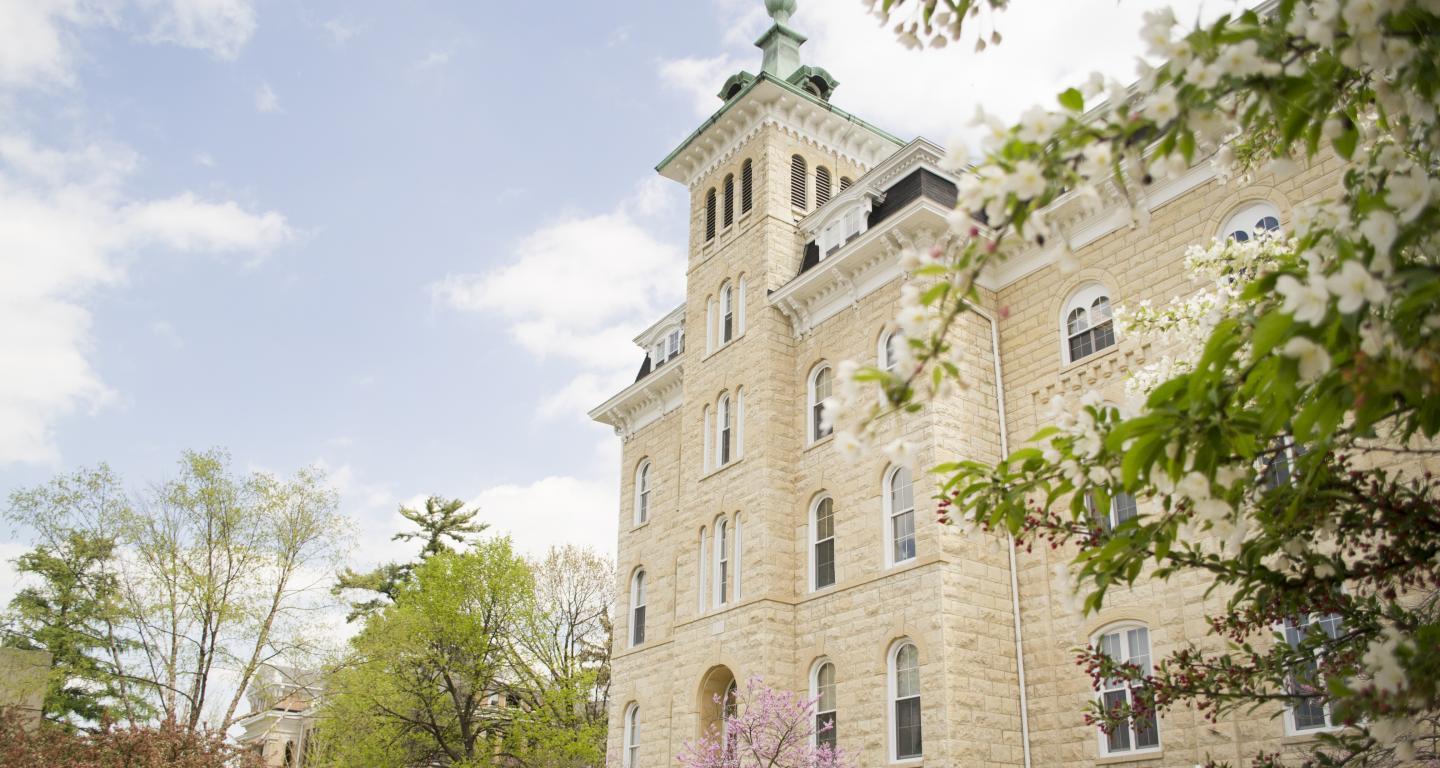 College of Arts & Sciences
Anthropology
Why pursue an anthropology degree at North Central College?
Have you ever wondered what makes us human? Anthropology is the scientific study of human behavior and human diversity in the broadest sense. Anthropologists ask questions about what makes life meaningful, the role of language in human cognition, how people secure energy from the physical environment, how group decisions are made, what makes a person a person, and so forth. The anthropological perspective addresses these questions by gathering data through various kinds of fieldwork, from excavation of archaeological sites to immersion in contemporary communities.
At North Central, you'll join our fieldwork-intensive curriculum, studying a wide range of anthropological topics. We facilitate hands-on learning and encourage work with dedicated faculty on individualized projects and a robust study abroad program. Anthropological skills can lead to graduate school and a wide range of rewarding careers in the public or private sector.
IF YOU ARE INTERESTED IN
Unraveling the evolutionary origins of humankind
Studying human social and cultural similarities and differences
Traveling abroad to study how people in other societies understand the world around them
then a degree in ANTHROPOLOGY might be for you.
Why study anthropology at North Central College?
In the Classroom
Coursework topics:
Cultural Ecology
Field Methods
Forensic Anthropology
Indigenous Peoples, the State, and the Global Order
Language and Culture in Community
Mayas, Aztecs and Their Neighbors: Heart of Earth
Native Nations of North America: Homelands, Reservations and Urban Indian Communities
Social Life and Social Theory
Stones and Bones: Archaeology and Biological Anthropology
Beyond the Classroom
As an anthropology major, you can:
Apply for internships and jobs through robust faculty and alumni networks or the Center for Career and Professional Development.
Apply for a Richter Grant and explore your own research interests from anywhere in the world.
Conduct research and present findings at local, regional and national conferences.
Travel to Guatemala during the College's May Term to study highland Mayan culture while working with indigenous artists and farmers.
Apply for the Mironda K. Heston Scholarship for Public Service, which funds international human service projects.
Anthropology, B.A.
For additional programs and courses in this department, see Sociology and Anthropology.
Students must demonstrate elementary competence in a foreign language. For more information, see the  within the Academic Regulations section of this catalog.
Anthropology Minor
For additional programs and courses in this department, see Sociology and Anthropology.
20 credit hours, including:
Place-Oriented Courses
Four credit hours from the following:
Topical Courses
Four credit hours from the following:
Anthropology Internships and Jobs
A North Central education integrates career preparation with rich academic study. Our faculty encourages you to refine and apply your knowledge in an interconnected world. Here you'll learn to think independently and work globally to solve problems and lead.
Internships
The Field Museum, Chicago
Graduate Schools
Recent graduates in anthropology have been accepted at:
Cambridge University
University of Chicago
University of Louisville
University of Illinois, Graduate School of Library and Information Science
Careers
Recent graduates in anthropology include:
Library assistant, University of Chicago
National Archives employee, Great Lakes Branch, Chicago
After-school children's club coordinator for refugee children, World Relief, Aurora, IL
Fair trade importer, WorldFinds, Westmont, IL
Invest in your future
Choosing the right college is a big decision. Don't make it alone. North Central's admission and financial aid team is here to help you design a financial aid solution that works best for you and your family.
Merit scholarships, grants, loans, campus employment - these are just some of the resources available to you. Over 95 percent of students and 100 percent of all eligible students receive aid. Let our team partner with you in finding the best value for your education.
Learn more about financial aid and costs for North Central College
Apply to North Central College
The first step to becoming a North Central student is reading the application instructions specific to you. Find out everything you need to know about applying by selecting the group you belong to below.