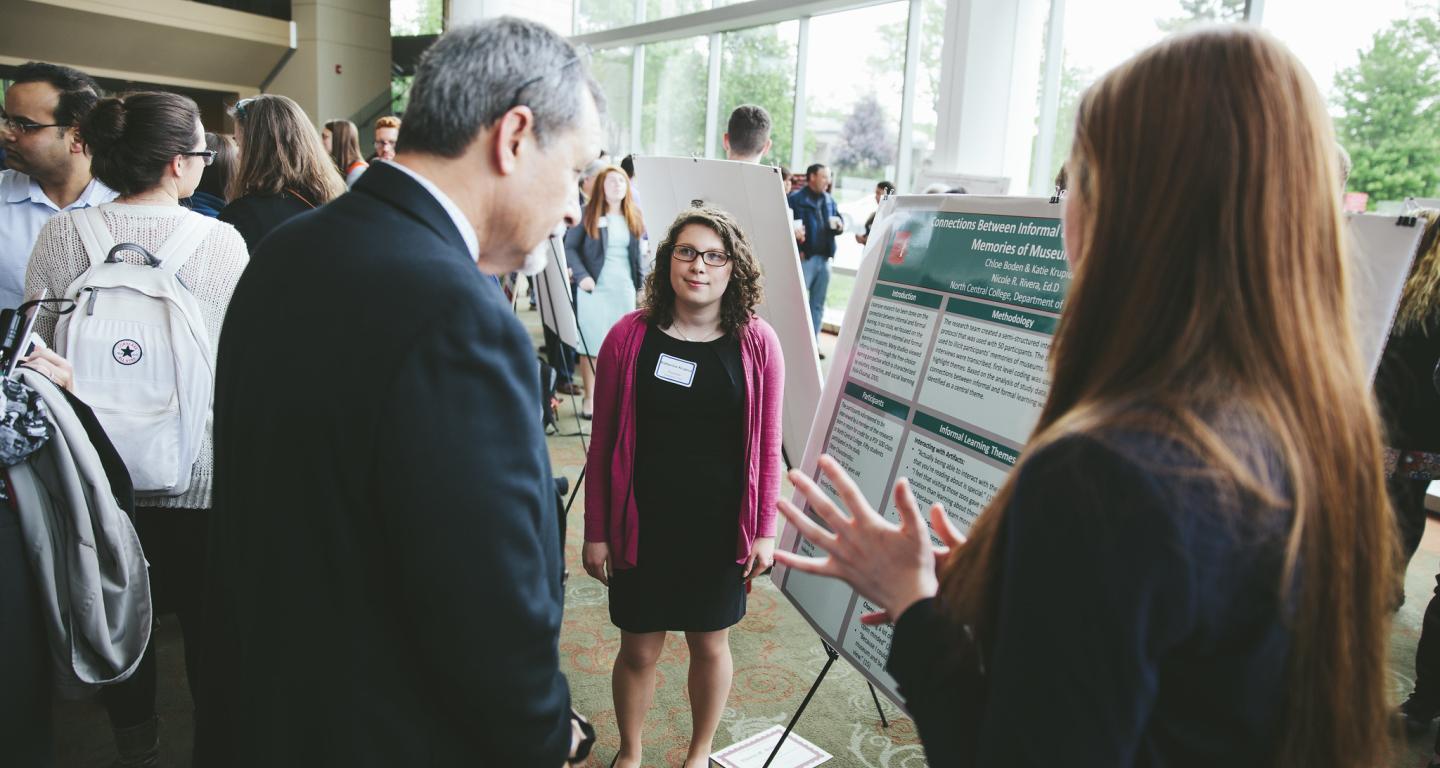 Psychologist Salaries - The Ultimate Guide
Reviewed by Jacob Imm
Aug 18, 2023
Psychologist Salaries - The Ultimate Guide
So, you're thinking about majoring in psychology and you have some serious questions. 
Which degrees will get you where you want to be? How many years of studying does that equate to? What do psychologist salaries look like where I live? Will your interest in a particular branch of psychology help you negotiate a better annual salary?
Before you fully dive into how to become a psychologist, you should also be aware of the labor statistics and the salary schedule involved in this career path. This guide will address these critical points, enabling you to make the best possible decisions for your future so you can reap the benefits of studying psychology.
Psychologist Salaries: Based on Experience
If you type "psychology degree salary" into Google, you'll find on any job posting that salary is directly related to your level of education, universally acknowledged by what degree you hold.
Associate's Degree 
This intermediate step between a high school diploma and a bachelor's degree is a two-year degree from a community or junior college. It provides the basic knowledge, skills, and understanding of psychology necessary to enter the workforce and gain experience. 
A sample of positions a graduate with an associate's degree is eligible for includes: 
Teacher's Assistant – National average salary: $29,000/year
Psychiatric Technician or Aide – National average salary:

$33,000/year
Bachelor's Degree (BA or BS)
A bachelor's degree in psychology is the fifth most popular choice of all undergraduate degrees. With the skills attained from this versatile four-year degree, job prospects open up significantly.
Here are a couple of examples of roles you can apply for with a bachelor's degree in psychology: 
Substance Abuse and Mental Health Counselor – National average salary:

$47,660/year

Psychologist – National average salary: $81,120/year
Master's Degree (MA or MS)
A one to three year graduate level degree in psychology typically offers advanced courses in research methods, data analysis, and psychological theories. While most who attain their master's stay within psychology, a degree of this caliber will make it possible for you to go after a more prestigious job posting outside of psychology, as well. Here are some examples of jobs you can apply for with a master's degree in psychology:       
Mental Health Field
Industrial-Organizational Psychologists – National average salary:

$96,270/year

Psychiatric Nurse Practitioner – National average salary: $111,840/year
Alternative Field
Human Resources Manager – National average salary: $106,910/year
Talent Acquisition Specialist – National average salary: $64,090/year
Doctoral Degree (PhD or PsyD)
The PsyD is the doctorate in psychology, whereas someone with a PhD in psychology is usually a 'Doctor of Philosophy' with a major in psychology. While the latter usually takes a year longer and focuses more on research, both degrees typically take five to seven additional years of study. 
Positions for graduates with a PhD or PsyD tend to be highly competitive, lucrative, and fulfilling. Moreover, these advanced degrees are usually accompanied by one, if not multiple, areas of specialization, which afford their holders academic and professional opportunities that run the psychological gamut. Examples of careers for doctors of psychology include:
Clinical Psychologist – National average salary: $111,575
Neuropsychologist – National average salary: $115,790
PhD Psychology Professor – National average salary: $107,100
Psychologist Salaries: Based on Specialization
In addition to the effect your degree can have on your level of employment, specific niche subsets of psychological practice require unique skill sets, creating massive demand for those qualified. This demand can further dictate a psychologist's earning potential. 
There are 15 of these types of certifications that are recognized and approved by the American Board of Professional Psychology (ABPP): 
Behavioral and Cognitive Psychology

Clinical Child and Adolescent Psychology

Clinical Health Psychology

Clinical Psychology

Clinical Neuropsychology

Counseling Psychology

Couples and Family Psychology

Forensic Psychology

Geropsychology

Group Psychology

Organizational and Business Psychology

Police and Public Safety Psychology

Psychoanalysis

Rehabilitation Psychology

School Psychology
While psychology certifications and specializations aren't mandatory to practice, they undoubtedly enhance your marketability and, subsequently, your employability. In addition to higher earnings, each specialized psychologist also gains more control over when and where they work.
See related: Ethics in Psychology Careers
Psychologist Salaries: Based on Location
Luckily, with a degree in psychology, you can be employed almost anywhere in the United States. However, some markets tend to pay higher salaries, primarily based on the cost of living, but also in conjunction with experience and specializations.
In 2023, ZipRecruiter ranked all 50 states by average psychologist salaries. With a national average annual salary of a psychologist recorded as $116,009, the labor statistics list reveals that these 11 states top that national average: 
Hawaii: $132,909

Nevada: $130,790

Massachusetts: $129,284

Rhode Island: $126,510

Oregon: $126,302

Alaska: $124,564

North Dakota: $123,023

Washington: $120,768

New York: $118,080

South Dakota: $117,974

Maryland: $116,232
Walk Confidently into Your Future in Psychology
Regardless of where you are in your journey as a psychologist, hopefully this guide has shown that there are many ways to bolster your resume, earn wages within your goal set, and broaden your horizons. Along the way, with the right educational support, you can even supplement your degree with certifications that allow you to expand your practice and broaden your career paths in psychology. 
If you're a prospective student considering a degree in psychology, a school like North Central College can help you start your career. Approximately 30% of North Central psychology alumni go on to receive their master's degree, and 10% their doctorate. No matter what school you choose, your future is yours to create with the right combination of degree, specialization and location.
Jacob Imm is the associate director of communication in the North Central College Office of Marketing and Communications. He has 13 years of collegiate communications experience and has worked with hundreds of college students. He has a bachelor's degree from the University of Notre Dame and a master's degree from Northern Illinois University.
Sources: 
Ziprecruiter.com. What is the average psychologist salary by state - ZipRecruiter. https://www.ziprecruiter.com/Salaries/What-Is-the-Average-Psychologist-Salary-by-State 
Coursera. (2022, August 8). What is an associate degree? Requirements, costs, and more.  https://www.coursera.org/articles/what-is-an-associate-degree-key-information-to-know 
BestPsychologyDegrees.com. (2021, November 9). Highest-paying jobs with an associate's degree in psychology. Best Psychology Degrees | Your guide to top Psychology Degree Programs. https://www.bestpsychologydegrees.com/posts/highest-paying-jobs-associates-degree-in-psychology/#:~:text=If%20you're%20asking%20yourself,an%20associate%20degree%20in%20psychology. 
Bouchrika, I. (2023, April 25). Psychology careers: 2023 guide to career paths, options & salary. Research.com. https://research.com/careers/psychology-careers 
Psychologyjobs.com. (2023, April 26). Master's in psychology jobs - what jobs can you do with a master's in psychology? Psychology Jobs. https://psychologyjobs.com/career-advice/masters-psychology-jobs/ 
Michalski, D. S., & Fowler, G. (2016, January). Doctoral degrees in psychology: How are they different, or not so different? American Psychological Association. https://www.apa.org/ed/precollege/psn/2016/01/doctoral-degrees#:~:text=Doctor%20of%20Psychology%20(PsyD),-The%20PsyD%20degree&text=The%20focus%20of%20PsyD%20programs,to%20individuals%2C%20groups%20and%20organizations
Psychologist-License.com. (2021, March 24). Psychology doctorate Phd defined: Explore academic, internship and research requirements for a psychology Phd. Psychologist-License. https://www.psychologist-license.com/types-of-psychologists/psychologist-doctorate-phd/#:~:text=A%20psychology%20PhD%20is%20a,multiple%20types%20of%20PhD%20programs
Careers in Psychology. (2021, November 17). 10 Phd in Psychology Jobs. CareersinPsychology.org https://careersinpsychology.org/phd-in-psychology-jobs/
Indeed. (2023, April 29). Clinical psychologist salary in United States - indeed. Indeed.com. https://www.indeed.com/career/clinical-psychologist/salaries 
Salary.com, S. built by: (n.d.). Clinical neuropsychologist salary. Salary.com.  https://www.salary.com/research/salary/posting/clinical-neuropsychologist-salary 
Salary.com, S. built by: (n.d.). Professor - psychology salary. Salary.com. https://www.salary.com/research/salary/benchmark/professor-psychology-salary