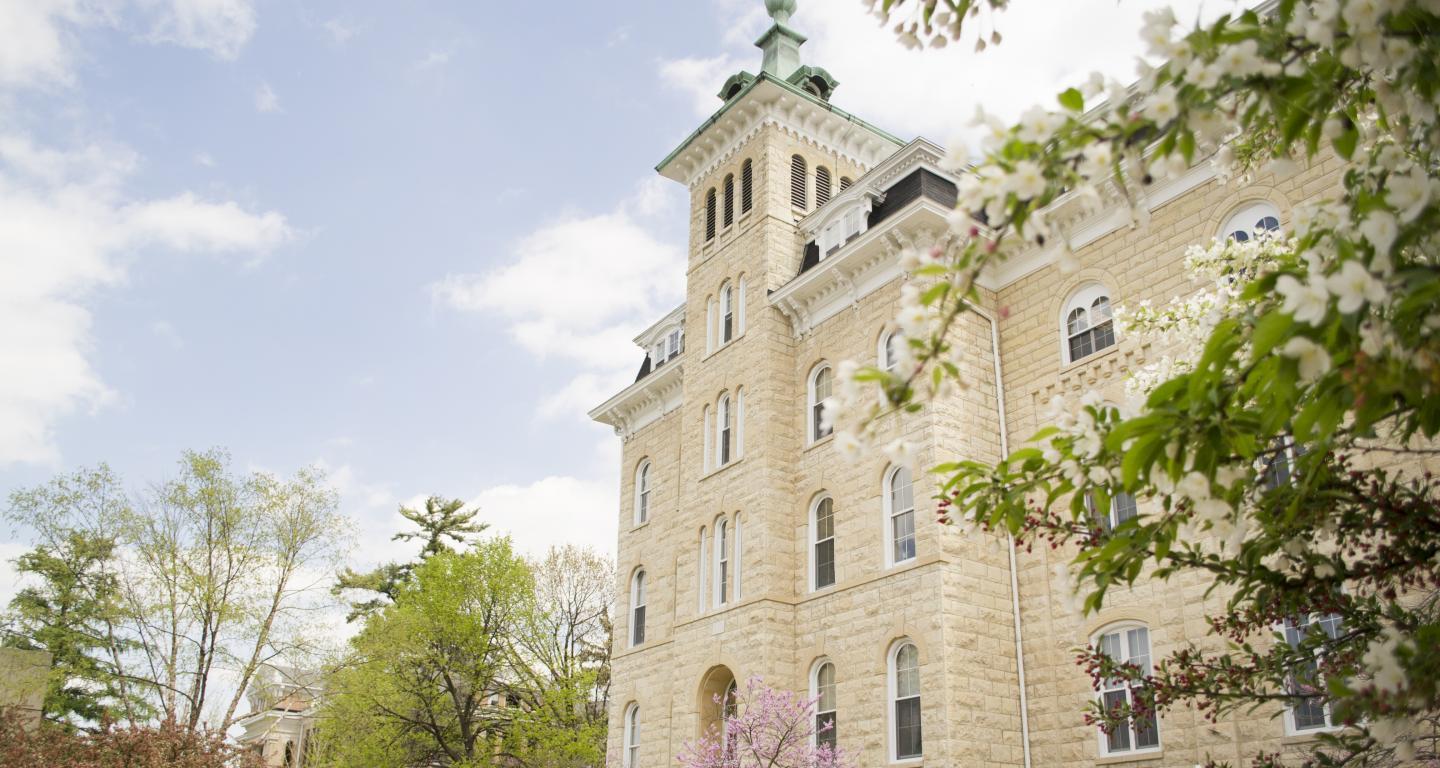 College of Arts & Sciences
Psychology
Why pursue a psychology degree at North Central College?
Psychologists are experts in learning, human behavior and mental health. They diagnose and provide treatments for mental health issues, select and train employees for businesses and organizations, collect and analyze data for government and not-for-profit agencies and explore questions about the human condition. Our program is designed to prepare you to understand and explain thoughts, emotions, feelings and behaviors. Psychology offers a wide range of career paths with a broad curriculum. At North Central, you will have access to our Schwab Psychology Research Center, treadmill lab and sleep lab to collect data. We facilitate hands-on learning and encourage working with dedicated faculty on individualized projects. A career in psychology can lead you to many areas including counseling, social work, marriage and family therapy, research, consumer psychology and more.
IF YOU ARE INTERESTED IN
Understanding human behavior

Analyzing emotions

Solving organizational problems with

psychology concepts
then a degree in PSYCHOLOGY might be for you.
Why study psychology at North Central College?
In the Classroom
Coursework topics:
Child development

Cognitive psychology

Cultural psychology

Drugs and behavior

Educational psychology

Health psychology

Industrial psychology

Learning

Research design and experimentation

Psychological assessment

Psychology of adolescence

Psychopathology of the child

Social psychology

Statistics
Beyond the Classroom
As a psychology major, you can:
Present findings of your original research at regional and national psychology

conferences.

Apply for a Richter Grant and explore topics such as eating disorders, bullying,

memory disorders, persuasion and humor.

Join Psi Chi, the international honor society in psychology.

Join the Psychology Club open to all majors and minors in psychology.

Engage in paid internships or co-ops, working side-by-side with professionals

while you complete your degree.
Psychology Internships and Career Options
A North Central education integrates career preparation with rich academic study. Our faculty encourages you to refine and apply your knowledge and skills in an interconnected world. Here you'll learn to think independently and work globally to solve problems and lead. Our undergraduate programs have groomed psychologists, social workers, therapists and more to pursue their passions and excel in their field of psychology.
Internships
Recent psychology graduates have interned at:
Youth services, Mercy Home for Boys & Girls, Chicago
Child and family programming, DuPage Children's Museum, Naperville
School operations, school district 45, Villa Park, Ill.
Occupational therapy, Easter Seals DuPage & Fox Valley Region, IL
Human resources, WeatherTech, Bolingbrook, Ill.
Juvenile investigations, DuPage County Dept. of Probation & Court Services, Wheaton, Ill.
Mental health services, DuPage County, Wheaton, Ill.
Adult bereavement, Fox Valley Hospice, Geneva, Ill.
Respite services, Metropolitan Family Services, Wheaton, Ill.
Graduate Schools
Recent psychology graduates have been accepted at:
Northwestern University
Emory University
University of New Hampshire
Northern Illinois University
Rosalind Franklin University
University of Illinois, Urbana-Champaign
Loyola University, Chicago
University of Wisconsin-Madison
Central Florida University
Claremont University
University of Illinois at Chicago • Depaul University
Careers
Recent psychology graduates have been accepted at:
Counselor
Social worker
School psychologist
Clinical psychologist
Family therapist
Human resources specialist
Recruiter
Community recreational programmer
Recent psychology graduates have entered the fields of:
Counseling
Social Work
School Psychology
Clinical Psychology
Family Therapy
Human Resources
Recruiting
Community Recreational Programming
Invest in your future
Choosing the right college is a big decision. Don't make it alone. North Central's admission and financial aid team is here to help you design a financial aid solution that works best for you and your family.

Merit scholarships, grants, loans, campus employment - these are just some of the resources available to you. Over 95 percent of students and 100 percent of all eligible students receive aid. Let our team partner with you in finding the best value for your education.
Learn more about financial aid and costs for North Central College
Apply to North Central College
The first step to becoming a North Central student is reading the application instructions specific to you. Find out everything you need to know about applying by selecting the group you belong to below.