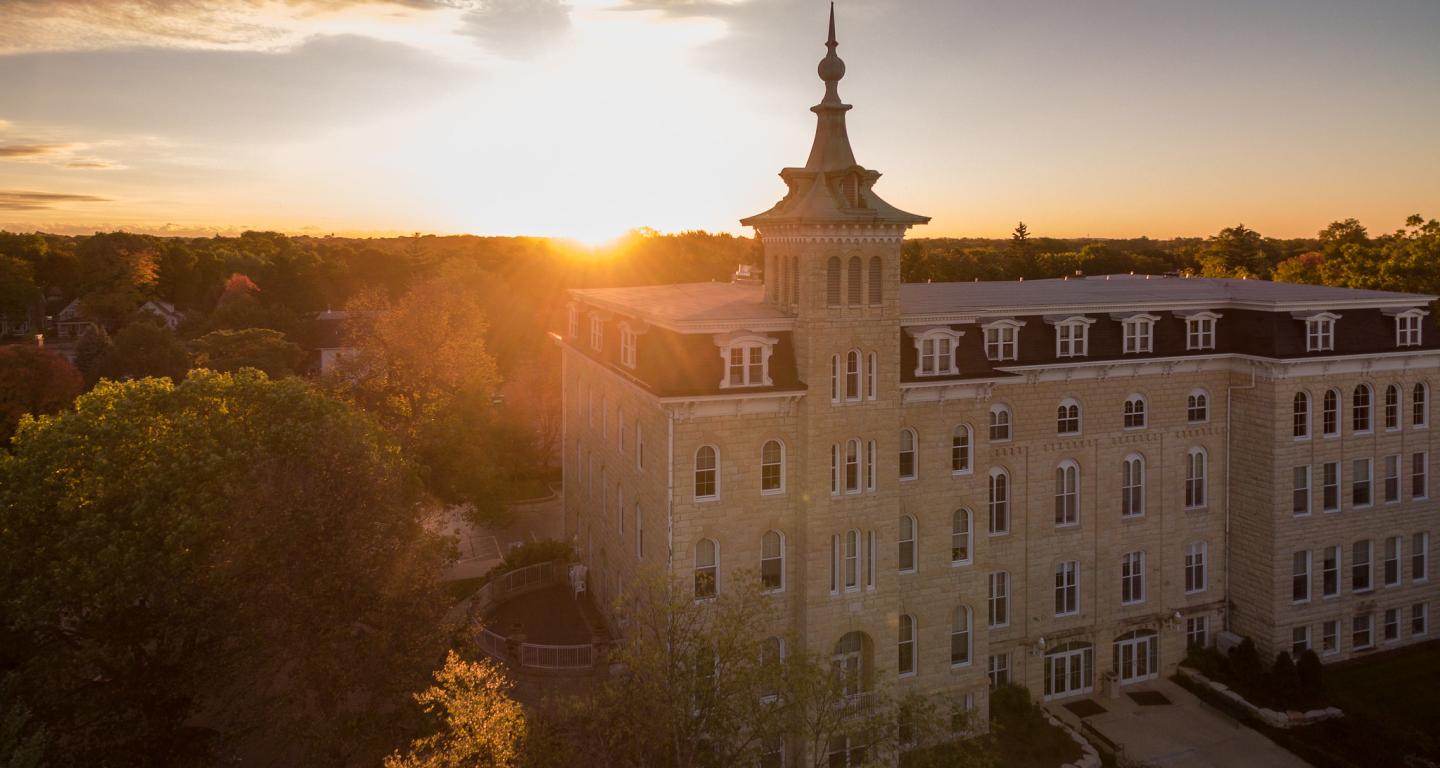 Media Releases
North Central College Ranks Among U.S. News & World Report's Best Colleges for 29th Year in a Row
Sep 18, 2023
North Central College has been named among America's Best Colleges by U.S. News & World Report for the 29th consecutive year. The College ranked No. 24 out of 164 schools in the overall Best Regional Universities Midwest category. North Central continues to be recognized as a leader in innovation, ranking No. 11 in the Most Innovative Schools category, and for its high quality teaching, coming in at No. 6 for Best Undergraduate Teaching Programs. 
North Central ranked among the nation's best schools in several other categories, including: Best Value Schools (No. 33), Top Performers on Social Mobility (No. 61), and for having high performing programs in Undergraduate Computer Science and Undergraduate Psychology. 
"We are proud of the student-centered experience that we provide at North Central, which is driven by world-class faculty who love to teach and who are dedicated to helping their students succeed, both inside and outside of the classroom," said North Central College President Anita Thomas. "It's great to see our commitment to undergraduate teaching shine through in this year's rankings, along with the College's innovative spirit. As a 160-plus-year-old institution, we continue to find new and creative ways to provide students with successful outcomes." 
The annual U.S. News Best Colleges rankings are widely recognized as a marker of excellence in higher education and are based on a diverse set of ranking factors, including: outcomes, faculty resources, expert opinion, financial resources, student excellence and alumni giving. Each ranking factor is calculated using thoroughly vetted academic data from surveys and reliable third-party sources. 
To view North Central College's full U.S. News & World Report ranking, go here.