Nicholas DeFalco
Director of Transfer Admission, Admissions
---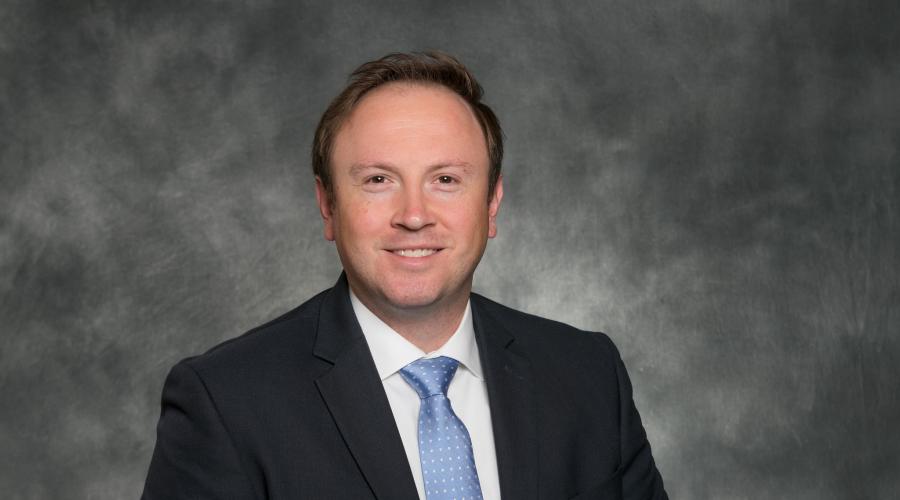 Transfer counselors visit Illinois community colleges from September-May throughout the academic year. Be sure to check their schedule to see when they will be visiting your school next!
Attend an upcoming transfer visit program:
Information Session on Saturday, March 14th (for prospective/applied students and parents) - Students who attend our "Transfer Information Sessions" are able to learn a lot about North Central in a condensed setting. Students will hear presentations on student life, academic opportunities, admission, and financial aid, as well as have the opportunity to take a walking tour of campus. A limited number of individual, unofficial transcript evaluations will also be available on a first come, first served basis. If you are interested, please indicate on your registration form or notify us at check-In. Click here to register: https://www.northcentralcollege.edu/visit/transfer-information-sessions
Meet with me for an unofficial transcript evaluation:
Contact me directly (or our office: 630-637-5800, admissions@noctrl.edu) to schedule an unofficial evaluation of your transcripts. Bring copies of transcripts from all schools attended, and I'll give you a sense of how your credit transfers in to our general education, major/minor, and elective coursework requirements. We have availability weekdays as well as some weeknights and Saturday mornings. If you can visit during the day, we also highly encourage scheduling a campus tour and a faculty meeting to discuss your intended major and internship/job opportunities related to it – and meet with an athletic coach if you hope to participate in a sport.
NOTE:
Our next traditional start term possibility, Fall semester 2020, begins Monday, August 24. For full admission, financial aid and registration consideration, there is a target date of Friday, July 31 for Fall semester file completion. If you cannot complete your file by this date, call our office at 630-637-5800 to discuss your situation. We are also currently admitting students for our Spring semester 2021 (January 11 start date).
Learn About Your Admission Counselor:
Favorite Thing About North Central: The sense of community you get from not only literally being integrated into the historic downtown community, but being part of a community of lifelong learners, leaders, educators, activists, and professionals. Every time I come back to campus I get that feeling like I did the first year I arrived; the feeling that you are part of something bigger than yourself. It's definitely a unique place where you are more than just a number, you truly feel "central."
Words I use to describe North Central students: Involved, motivated, focused, successful, and fans
Why did I choose to become an admission counselor/staff member at North Central? I enjoyed my time at North Central College so much that I found myself continually being an advocate for the College both while attending and after graduation. After spending a couple years working in the public school system, I found myself being drawn to the mentoring aspect of education and was looking for a way to help guide students in the right direction with their higher education choices. I was fortunate enough to come back to my Alma Mater to do just that.
Favorite Naperville Restaurant: Tough question! Since I love pizza, I would have to say my overall favorite is Lou Malnati's. However, I also am a big fan of Mongolian Barbeque, Hugo's Frog Bar, Potter's Place, and Bar Louie. But you honestly can't go wrong with any place you walk into downtown.
Favorite Season in Naperville: My favorite North Central College season is definitely fall. The excitement of a new year and of a new group of students entering campus is contagious. Plus it's football season and Homecoming is around the corner.
Advice to Students: Ask questions and ask for help. Your professors are more than happy to help you with ideas/concepts discussed in class, assignments, papers, and study tips. Not only will this help you understand the content better, but it will help strengthen your relationships with the faculty as a whole. Seek out advice from your advisor(s) as well. They are not always going to come to check on you, so before you make any major decision, don't be afraid to bounce ideas off them. That is what they are here for. Second piece of advice is to do some sort of study abroad trip while you are here. Whether it is for a full term or just D-term, it's definitely a worthwhile experience.
Something unique/interesting: I am a certified teacher in the state of Illinois, I have studied abroad in Germany and Greece during D-term, I was a member of the Men's Tennis Team at NCC, and I am an internationally certified Tennis Pro.