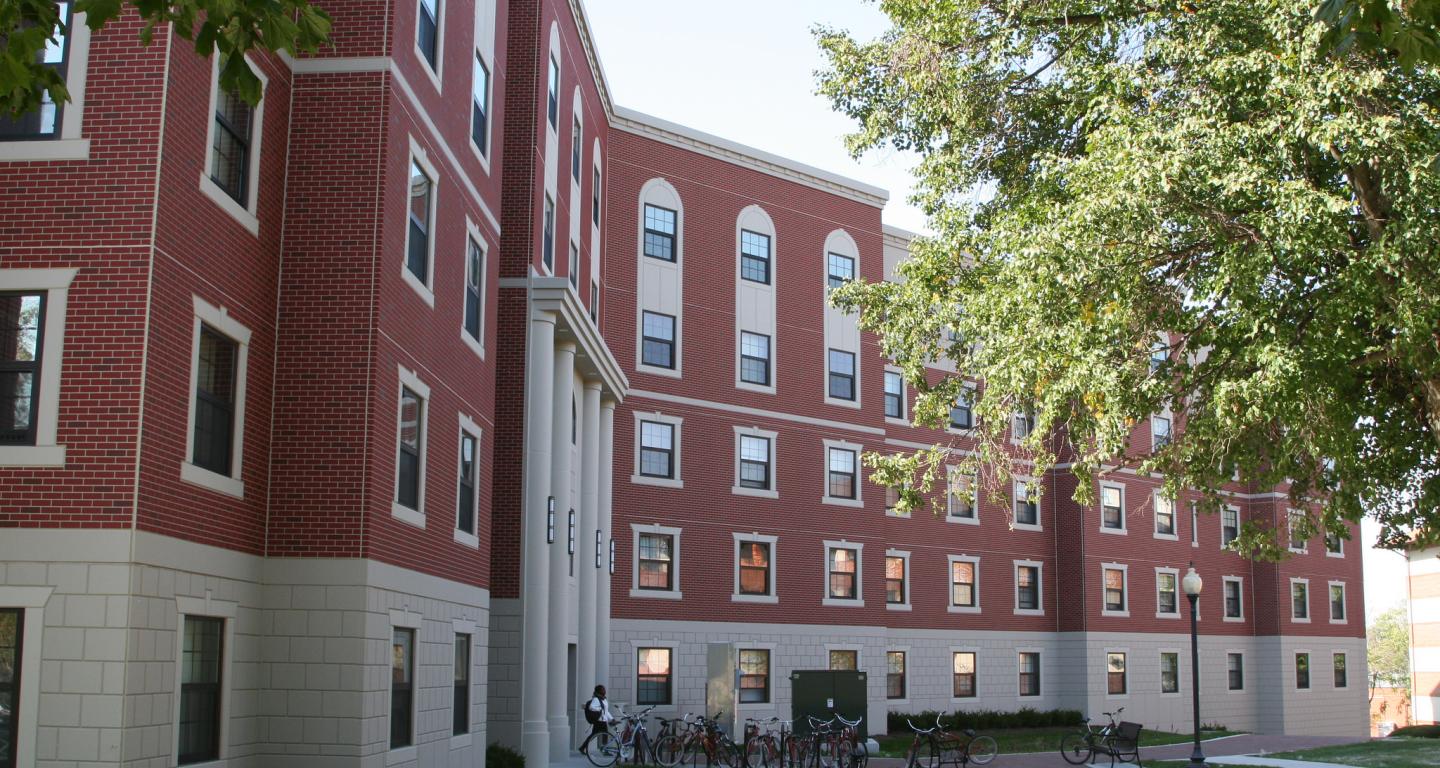 North Central College's 65-acre campus is nestled in the heart of the residential Historic District in Naperville, Illinois. We're located just two blocks from the Metra train station (40 minutes to Chicago) with easy access to major expressways and two international airports.
Ranked #1 Safest City in America, Naperville provides interns peace of mind when exploring its vast amenities within walking distance, including bookshops, 40+ eateries, boutiques, coffee shops, technology stores and the famed Riverwalk, making it an attractive destination for summer interns.
Our unique summer intern housing program has date availability from Saturday, May 22 - Friday, August 6, 2021.
Summer intern housing is for students currently enrolled in a college or university who are in need of housing during the length of their internship.
Proof of internship including company/organization name, supervisor information and position description.

Interns

are housed in apartment-style suites completed in August 2016. A variety

of suite styles can be chosen based on preference.

A minimum of 30 night stay is required. Dates of stay have to be submitted to Office of Conference Services & Camps no less than 14 business days prior to your planned arrival date.
Full payment for the duration of your stay is required 14 business days prior to your arrival. Keys will not be given without full payment.
To be considered for summer intern housing, students will be required to complete an application. The 2021 application is linked above.
Sponsoring Organization - Company contracts with the College on behalf of their intern(s) - financially responsible for all housing costs and insurance. For more information on how to reserve space for your interns, please call The Office of Conference Services and Camps at 630-637-5560
Individual Contract - Intern contracts directly with College and is financially responsible for all housing costs. For more information on how to reserve your space, please fill out the application linked above
May 16th, 2020 is the first day interns can check-in to the building. North Central staff will meet the students at the building and provide them with the necessary keys and information to get settled in. Interns must have cleaned and cleared their rooms to check- out by 11AM on August 5th, 2020.