Shimer Great Books Reunion
Join fellow Shimerians at the Shimer Reunion during the day on Saturday, October 21. Register today! Be sure to also register for the Reunion Celebration on Saturday evening. More details below.
Saturday, October 21
Seybert Hall, 208 N. Loomis St. 
Check-In and Reconnect with Shimer Friends
11 - 11:30 a.m.
Lunch
11:30 a.m. - 12:30 p.m. 
Welcome from North Central Administration
12:30 p.m.
Panel Discussion (1 - 1:45 p.m. )
Dr. Stuart Patterson, director of the Shimer Great Books School
Dr. Lisa Long, Dean of College Programs and Special Assistant to the Provost
Dr. Bob Keohane S'61
Antonio Ruiz '18 Current Shimer Student
 
Seminars (Limit 12 per group)
1:45 p.m. - 2:30 p.m. (various locations)

Dr. Ann Dolinko - Speeches by Sojourner Truth and Frederick Douglass
Dr. David Shiner - Selections from the Enchiridion by Epictetus
Professor Eileen Buchanan - Four Shakespeare Sonnets
Dr. Harold Stone - Cantos 1 and 2 from Dante's Inferno and selections from The Poem is You.
Dr. Albert Fernandez - "Talking with the Ancestors" through selections from H. G. Gadamer's Truth and Method.
Dr. David Lukens - Selections from Aristotle's Posterior Analytics.
For seminars only, RSVP to Dr. Stuart Patterson at skpatterson@noctrl.edu.
*Please note that RSVP for a seminar is NOT a registration for the Shimer Reunion of the Reunion Celebration on Saturday evening. Please register, here.*
Tour of Shimer classrooms/North Central campus
2:30 p.m. - 3:30 p.m.
---------------------------------
We're pleased to welcome Shimerians to the Homecoming Reunion Celebration. This year, we will be presenting several Shimerians with the North Central College medal to recognize and celebrate the historic integration of the Shimer Great Books School. Please join us as we recognize Dr. Susan Henking S (H) '17, Dr. Robert Keohane S '61, Rebecca Sundin S '99 and Dr. Chris Vaughan S '87.  
Reunion Celebration with recognition of Shimerians
Residential Hall/Recreation Center (Res/Rec), 440. S. Brainard St.

6 p.m. - 7 p.m. - Reception
7 p.m. - 7:30 p.m. - Outstanding Alumni Awards Presentation and Program
7:30 p.m. - 11 p.m. - Dinner and Dancing
#NCWelcomeHome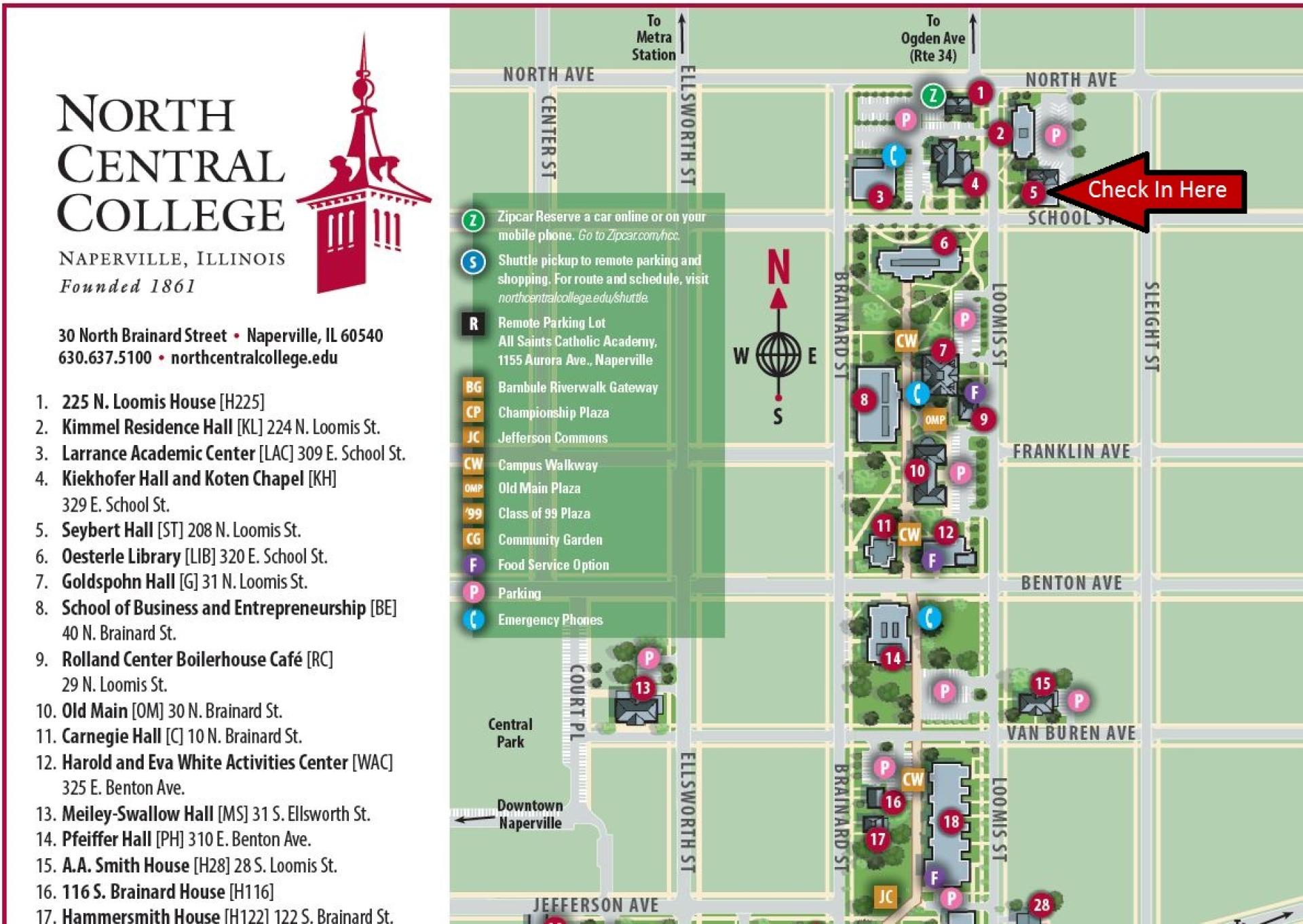 Check in for Shimer Reunion at Seybert Hall, 208 N. Loomis Street. Parking available in campus lots and on city streets. Please obey all posted parking signs.