Shimer Great Books Reunion
Join fellow Shimerians at the Shimer Reunion during the day on Saturday, September 27. Be sure to also register for the Reunion Celebration on Saturday evening. Registration coming soon!
Saturday, September 27
Seybert Hall, 208 N. Loomis St.
Cost is $10 and includes the following: 
Check-In: 
11 - 11:30 a.m.
Campus/Shimer Classrooms Tour
11:30 a.m.
Lunch
Noon - 2 p.m., Rall House Lawn
Seminars (To sign up for a Shimer Seminar, contact Stuart Patterson at skpatterson@noctrl.edu or at 630-637-5487)
2 - 3:15 p.m.
Shimer Classrooms
Orange Horse
4 - 6 p.m., Seybert Hall
Reunion Celebration $40/person
Residential Hall/Recreation Center (Res/Rec), 440. S. Brainard St.

6 p.m. - 7 p.m. - Reception
7 p.m. - 7:30 p.m. - Outstanding Alumni Awards Presentation and Program
7:30 p.m. - 11 p.m. - Dinner and Dancing
#NCWelcomeHome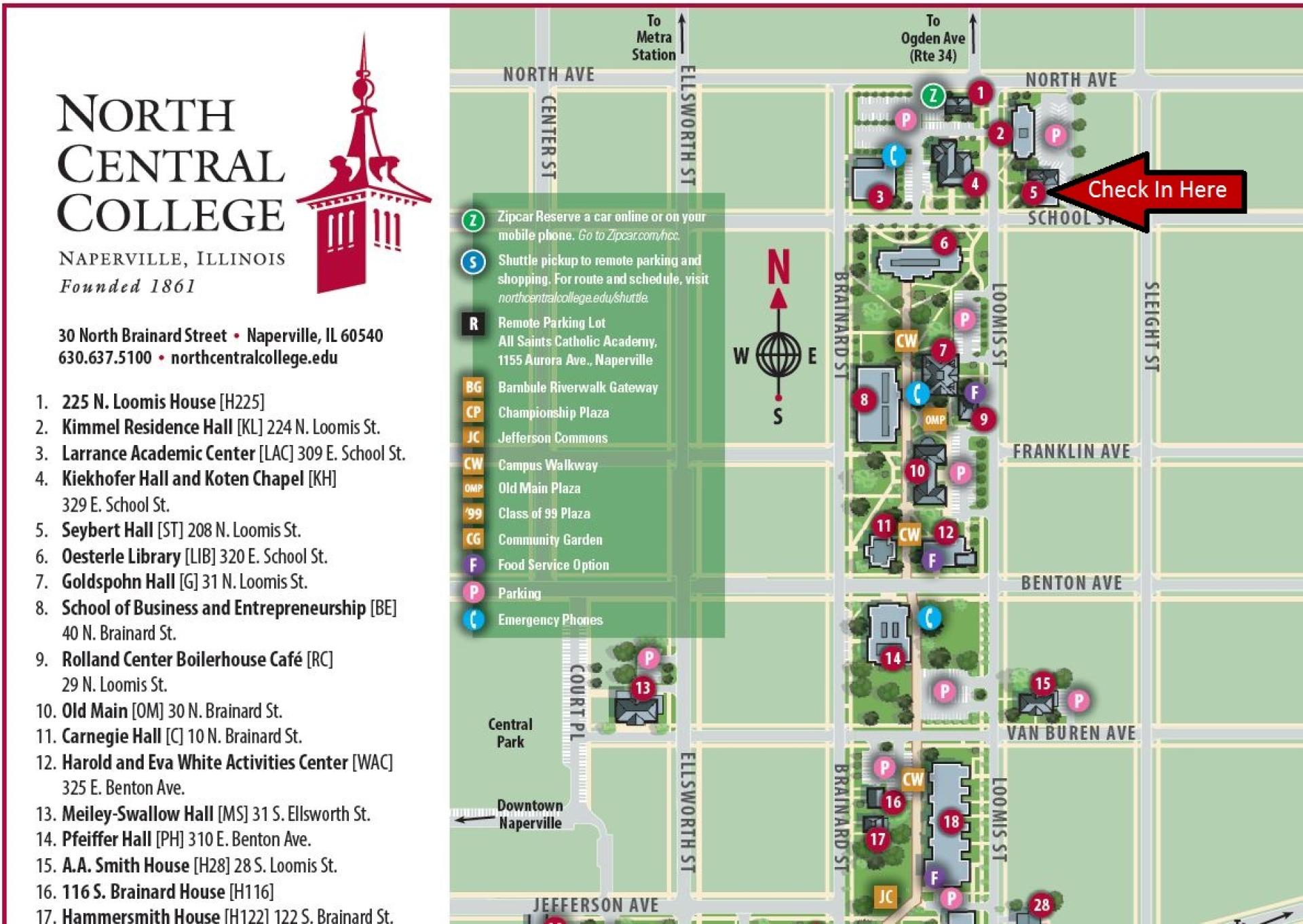 Check in for Shimer Reunion at Seybert Hall, 208 N. Loomis Street. Parking available in campus lots and on city streets. Please obey all posted parking signs.