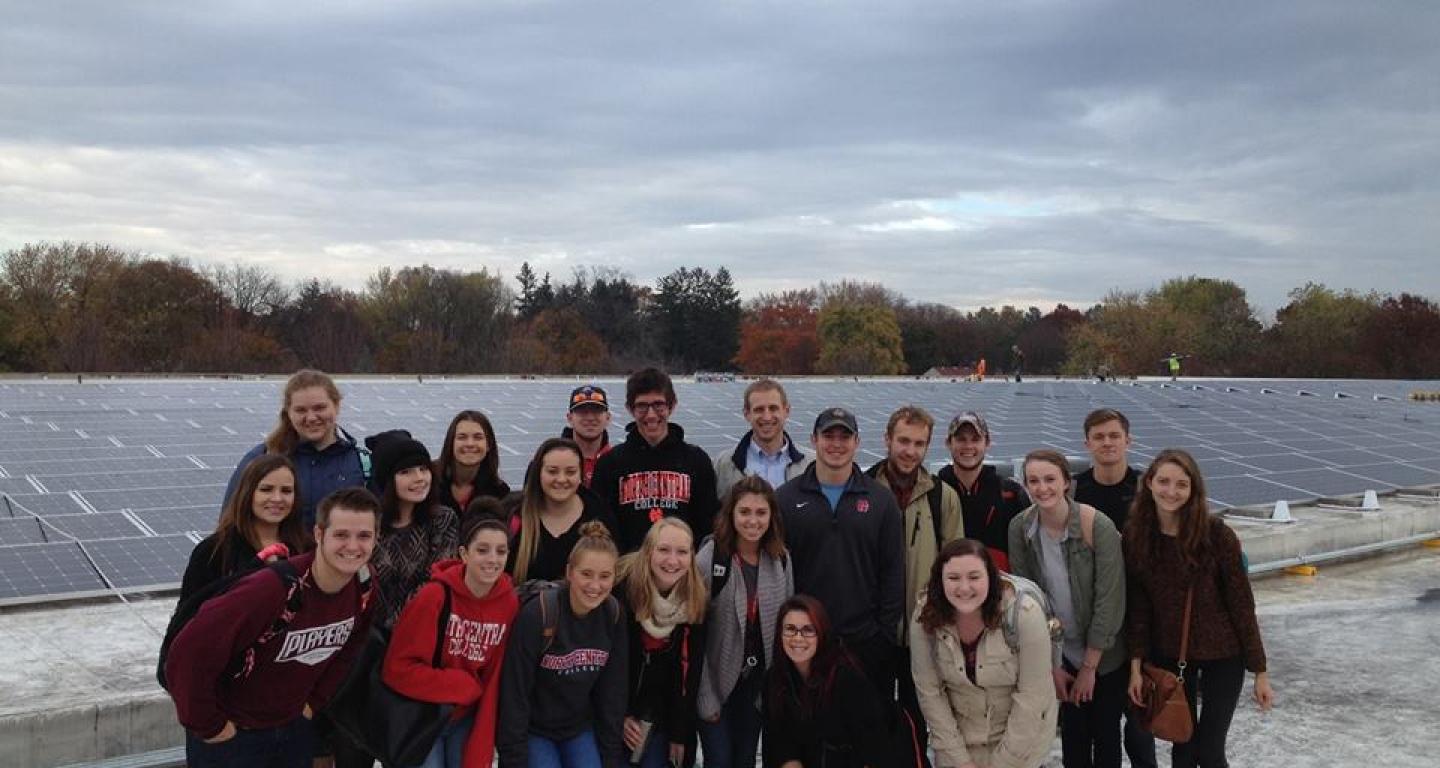 Courses with Sustainability
Faculty can choose to incorporate some aspect of sustainability into their courses. Students then have the opportunity to work with the Sustainability Coordinator on a hands-on project that will have life outside the classroom. 
Research and Student Projects
North Central College students have a unique opportunity to participate in undergraduate research projects with the help of their faculty. Some of these projects have focused on sustainability. In the summer of 2015, two students created a tree inventory with the help of their biology professor. The information from this tree inventory will be available to all students and staff for classroom use and future projects. In 2014, a student received a fellowship to create a native plant guide for campus and install native plants around Oesterle Library. This aided another student's project to qualify North Central for the Conservation@Work award. Below is a photo of the two students receiving the Conservation@Work award from the Conservation Foundation. 
As part of the College's First Year Experience, the Sustainability Coordinator took a group of several first year students into the city on a health and sustainability focused trip. These students were able to participate in hands on learning experiences and see the city of Chicago from a sustainability perspective!