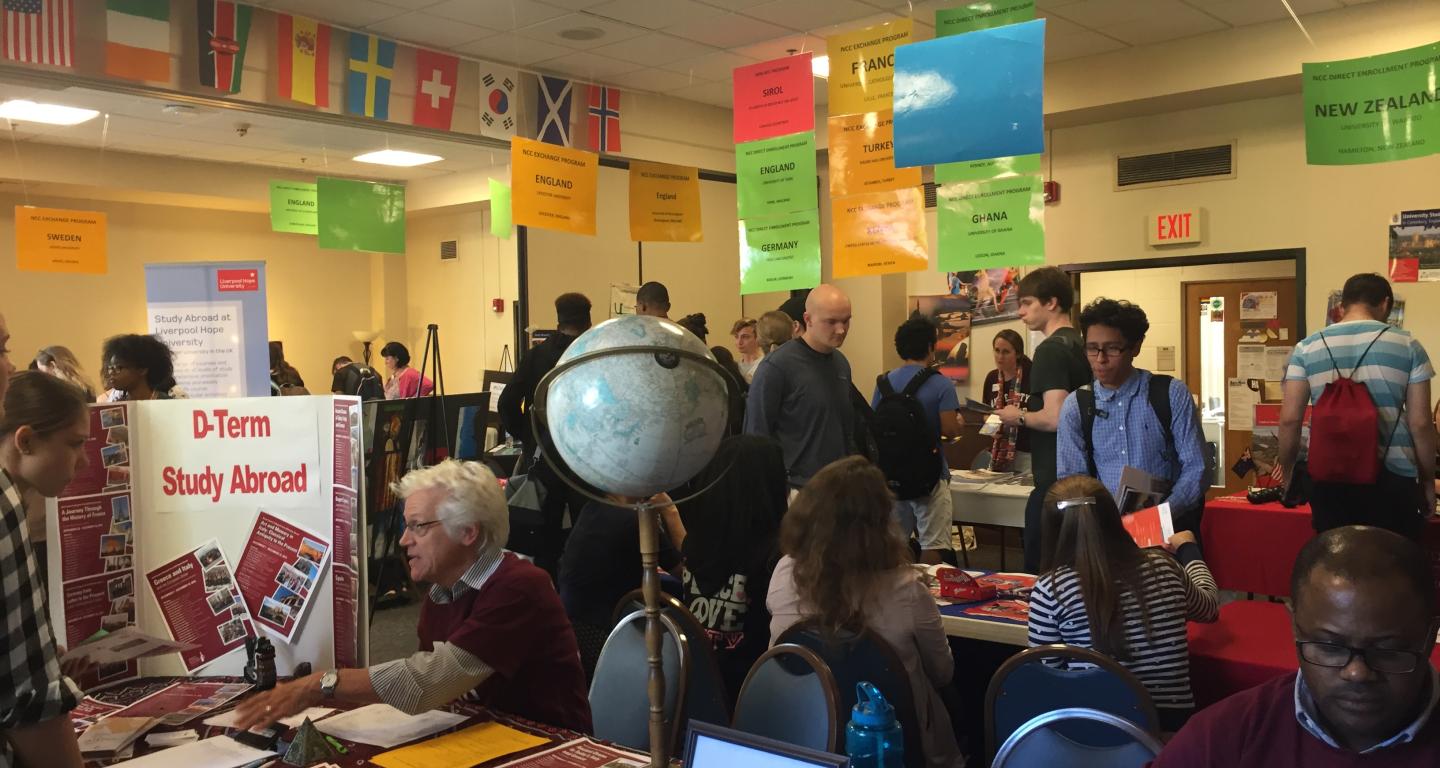 Stay tuned...
For more updates regarding our Fall 2020 Education Abroad Fair!
Each October, the Center for Global Education holds our Education Abroad Fair. The fair is open to all North Central College students, faculty and staff, and features booths with representatives from all of our education abroad programs.
Fair attendees have the opportunity to meet with host institution colleagues, North Central students who participated on education abroad programs in the past, and current exchange students studying at North Central from our partner institutions abroad. Other booths at the fair include the offices of Financial Aid, Residence Life, Education, College Scholars, and Career Development. Education abroad students work closely with these offices throughout the education abroad process, before, during and after their education abroad program. Education abroad is a campus-wide affair and the support of entire campus is what makes education abroad so successful for North Central students.