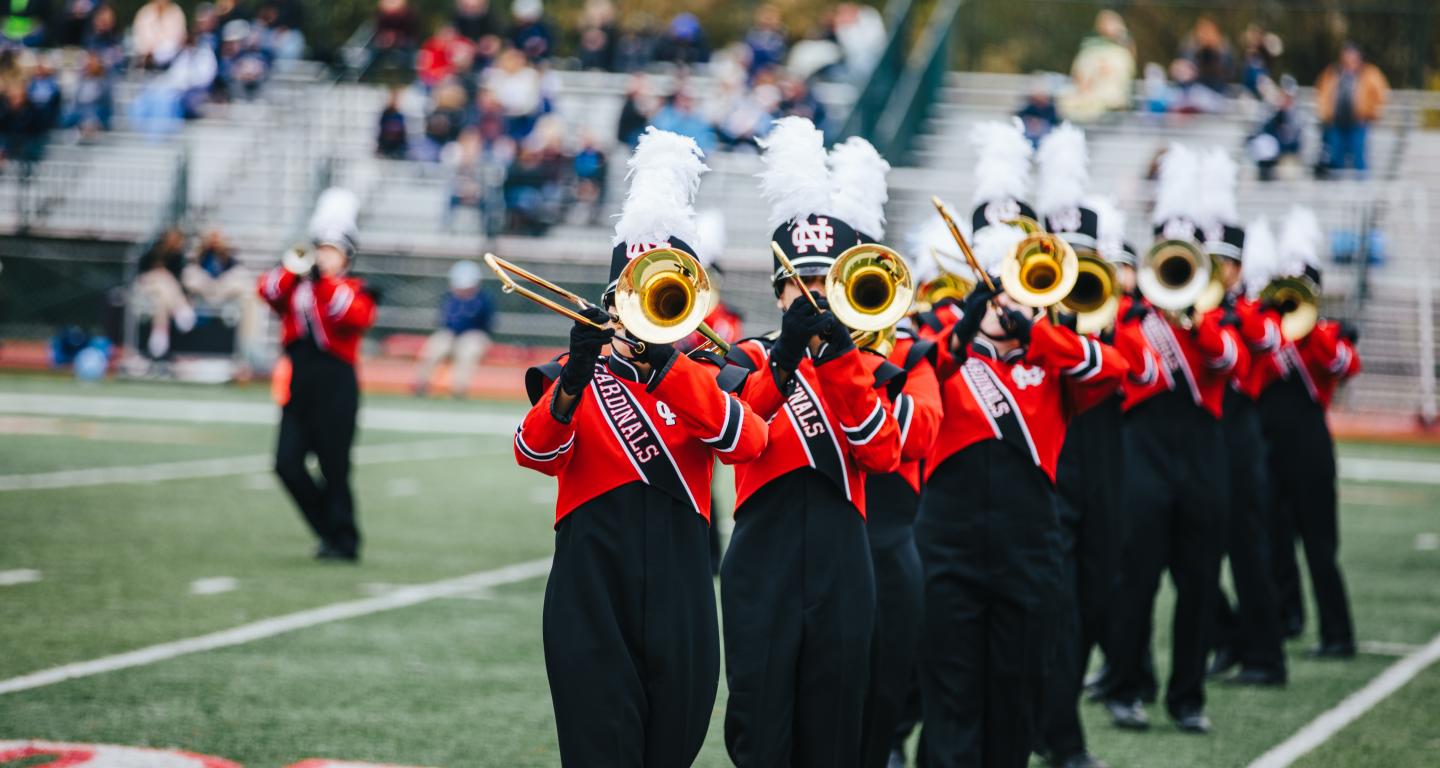 Student Life
Drumroll please
Sep 19, 2018
Weeks before the start of fall classes, the North Central College marching band practices in the summer heat, getting ready to bring the sweet sound of Cardinal pride to Benedetti-Wehrli Stadium each fall.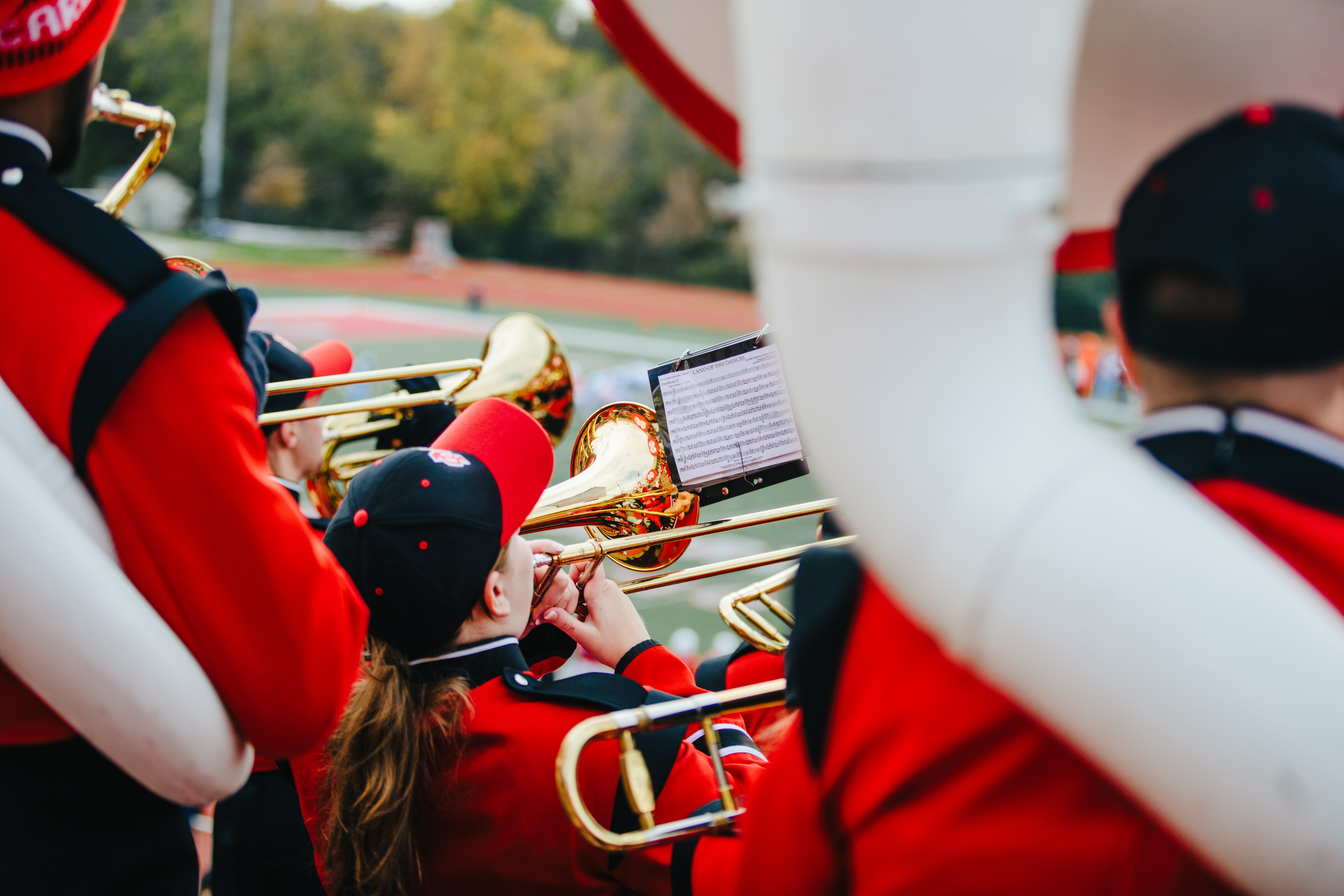 A growing tradition
This season, the Cardinal Marching Band has seen its largest roster ever. Under director Sean Kelley (pictured below), assistant professor of music, the band has doubled in size from 40 to 85 students and counting over the past three years.
Kelley has proven that great bands aren't exclusive to large schools. On the contrary, the North Central marching band is taking their performance to the next level with added props and complex formations and music. Kelley thinks one of the most important aspects of a successful band is commitment.
"North Central offers a high-quality marching band experience… But we aren't satisfied with just having a band; our students want to be the best," he said. "In some bands students check in and check out, but not here."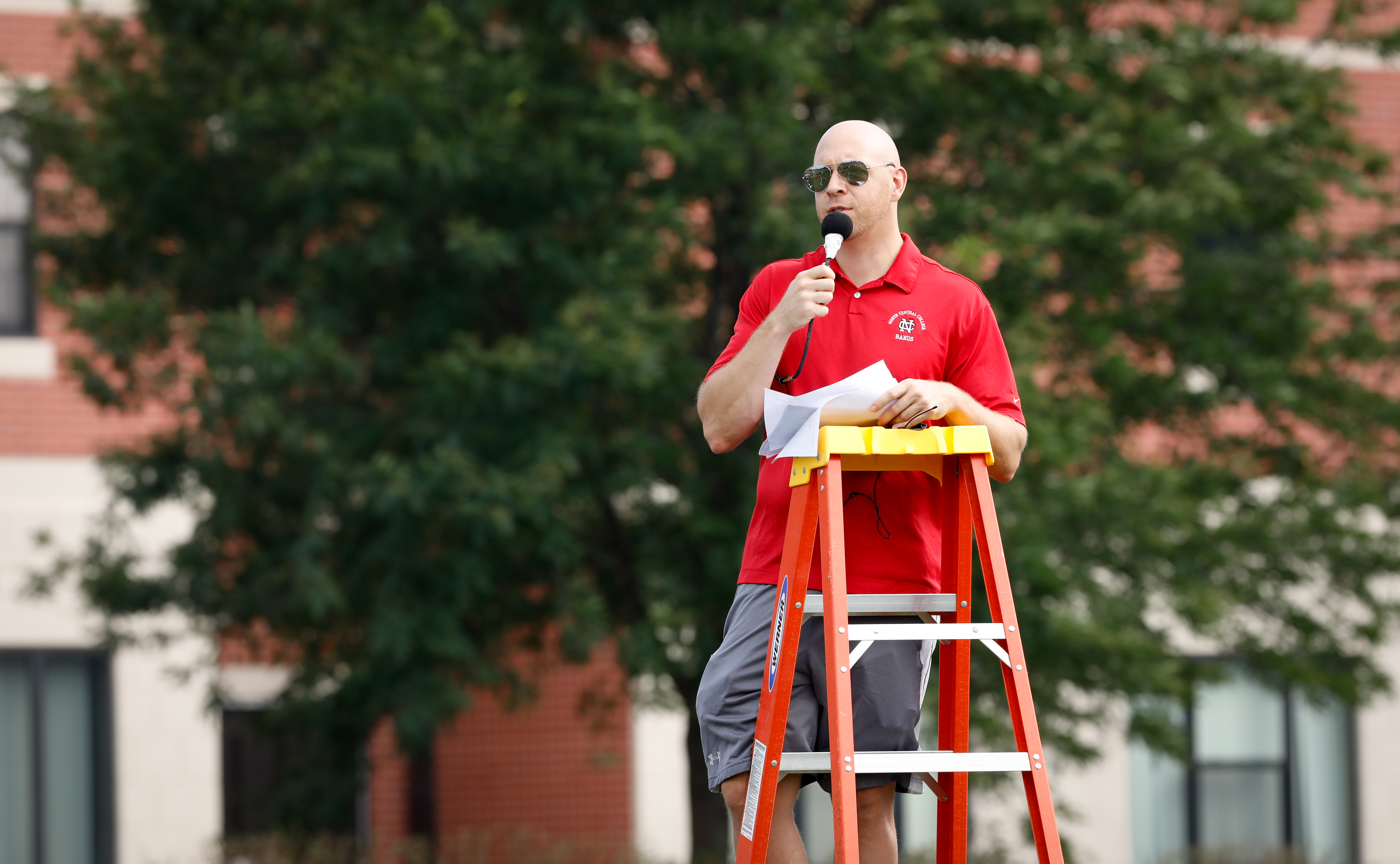 Commitment and community
"North Central is a special place. Students take ownership of the program and create the culture, bringing in their own ideas that we put in shows," Kelley said. But hard work and commitment aren't the only reasons behind their success. Band members also create a tight-knit community by spending time together outside of practice. They go bowling or to the movies and spend lots of time together during preseason band camp.
Becoming part of the band family doesn't just start once you become a Cardinal. Interested high school students can visit the band to get a feel for what it is like to perform with them. They can meet band members and sign up to join the band for a Saturday home game performance, practicing and playing with them in the stands.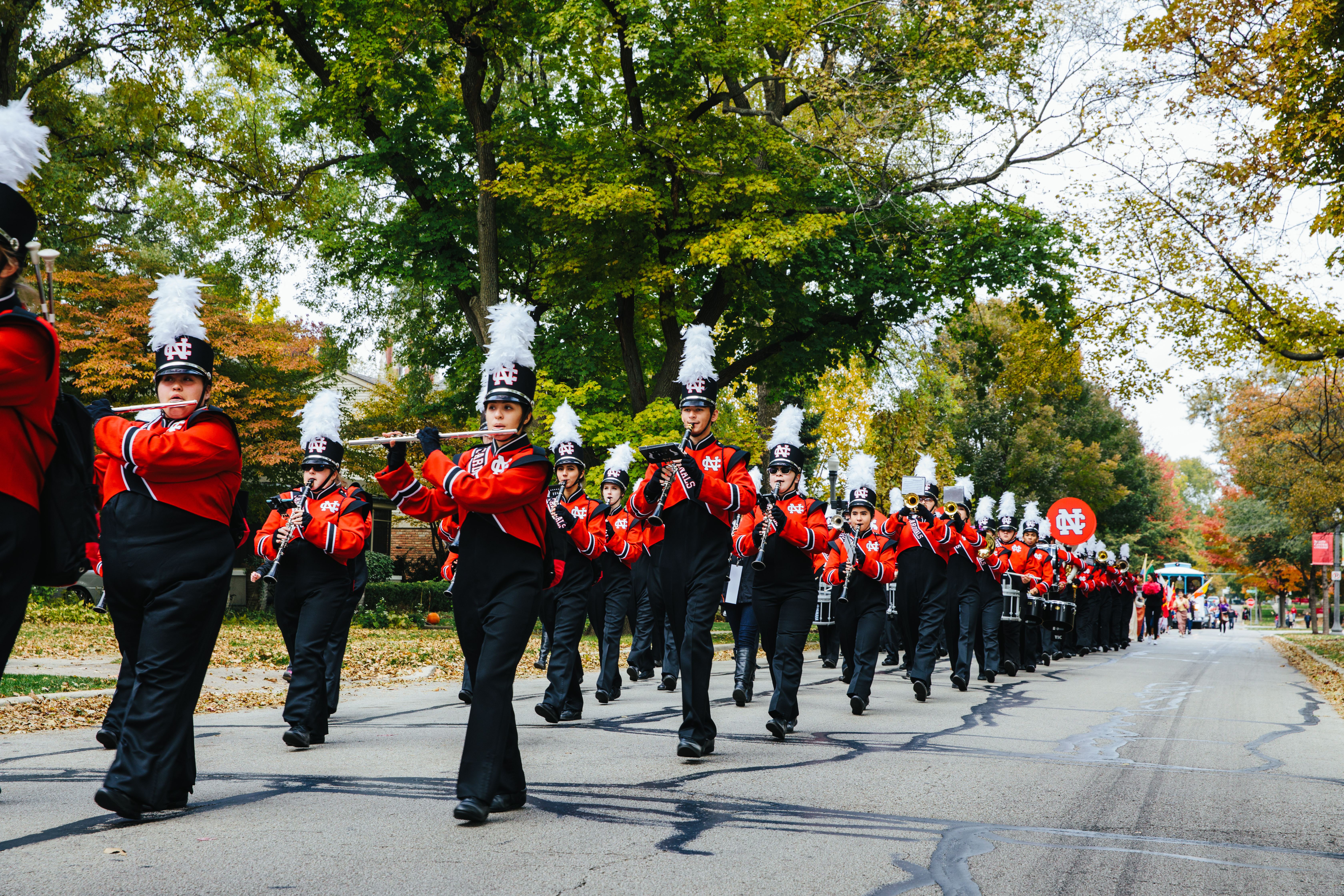 Can you hear the music in your ears? Learn more about North Central's marching band!