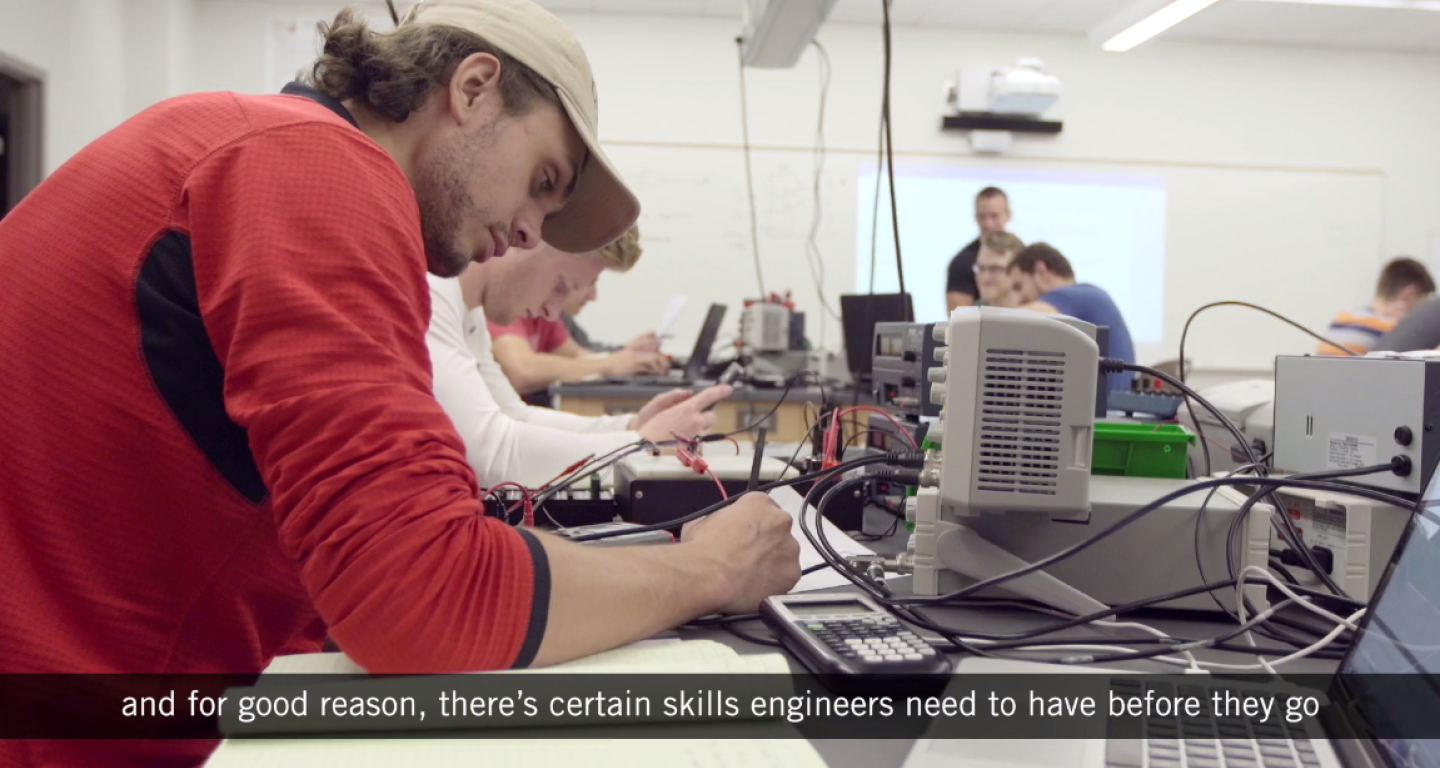 Engineering Make & Take Event
Experience Engineering at North Central College first-hand by attending a unique open house event. Meet with the Director of Engineering to learn how our programs prepare you to be among the best of 21st century engineers. You'll also see our 3-D design software and printers in action. Create an item and take it with you!
Upcoming Engineering Make & Take Event
 
Monday, February 18th, 2019
8:00-9:30 a.m. 

REGISTER HERE
Follow the link above to get started with your event registration. Create an account or enter your email and password if you already have an account. We recommend searching by Event Category and selecting Engineering Event and/or Freshman Visit Day.*

Wentz Science Center
131 S. Loomis Street, Naperville, IL 60540
Room 010, Science Center basement
8:00 a.m. - Morning Engineering Event Check-In

*Please note that these Engineering events are run in conjunction with Campus Visit Days. This allows you to attend both an Engineering Open House and the larger visit program in one trip to campus. If interested in also attending the Campus Visit Day, please see the full itinerary below and complete registration forms for both the Engineering Open House and the Campus Visit Day.

Campus Visit Day
Wentz Concert Hall and Fine Arts Center
171 E Chicago Avenue, Naperville, IL 60540
9:00 a.m.  - Optional Session
                   for High-Achieving Students
9:15 a.m.  - Check In
                   Student Life Fair
                   Naperville Trolley Tours
10:00 a.m. - Welcome and Presentations
                    Academic Highlights
                    Admission and Financial Aid 
10:45 a.m. - Walking Tour of Campus
12:00 p.m. - Academic Fair
                    Meet Our Faculty
12:30 p.m. - Join Us for Lunch


 
Connect with Campus
Find us on Facebook, follow us on Twitter, and stay up to date with all our other social media connections around campus!
Looking for hotel or dinner options?  Visit and dine in Naperville before or after your college visit.
Please contact the Office of Admission at 630-637-5800 if you have any questions.