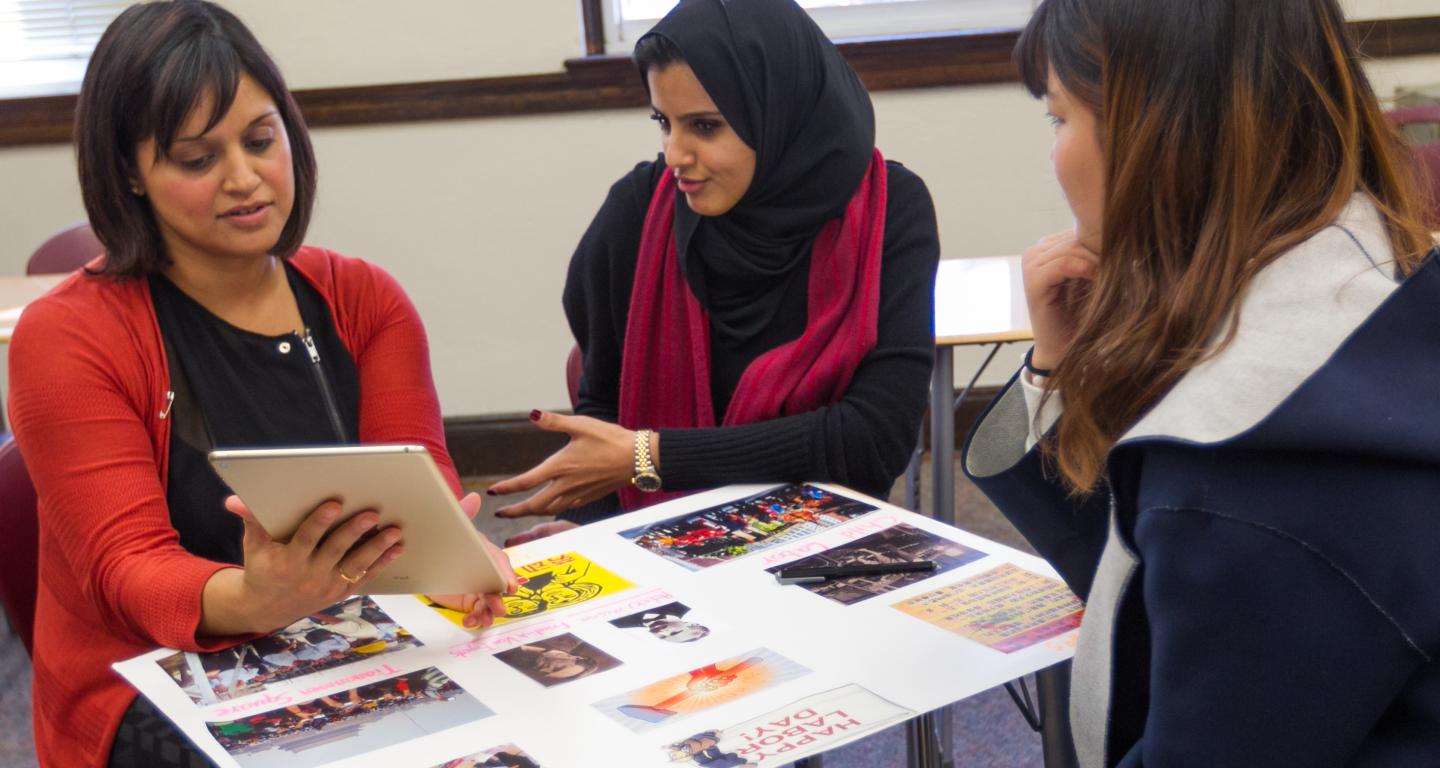 Intensive English Program
As a student, you will experience...
Classes taught by professional ESL instructors with advanced degrees in teaching English as a second language.

Small classes with personalized attention and a focus on your language-learning goals.

A Pathway into North Central College Undergraduate Degrees. If you apply to your degree program and meet all academic requirements except English language proficiency, you may be eligible for conditional admission. 95% of conditionally admitted students successfully move into undergraduate classes after finishing the English Language Institute.

The option to start North Central College undergraduate classes while finishing the English Language Institute.

An American university experience in one of the "Best Places to Live," according to Money Magazine. Students live on-campus with American roommates and take classes the same buildings as other university students. 
Campus Resources for Students
| Term | Class Dates |
| --- | --- |
| Fall 1 2020 | August 24-October 8, 2020 |
| Fall 2 2020 | October 12-December 4, 2020 |
| Spring 1 2021 | January 25-March 11, 2021 |
| Spring 2 2021 | March 15-May 6, 2021 |
| Summer 2021 | June 14-August 6, 2021 |
English Language Institute Cost Estimates
| Cost Estimates: Fall 1 2020- Spring 2 2021 | |
| --- | --- |
| Tuition | $3,000.00 |
| Room & Food | $3,000.00 |
| Activity Fee & Books | $145.00 |
| Personal Expenses | $225.00 |
| Medical Insurance | $260.00 |
| Total (per 8 week term) | $6,630.00 |
| Cost Estimates: Summer 2021- Spring 2 2022 | |
| --- | --- |
| Tuition | $3,000.00 |
| Room & Food | $3,024.00 |
| Activity Fee & Books | $145.00 |
| Personal Expenses | $225.00 |
| Medical Insurance | $260.00 |
| Total (per 8 week term) | $6,654.00 |
| Cost for One Course | |
| --- | --- |
| Tuition | $750.00 |
| Book Fee | $25.00 |
| Total Cost Per Course | $775.00 |