Meet North Central Lederman Scholars and hear what they say about the benefits of the program.
The real deal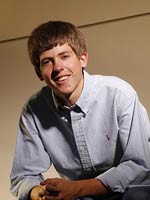 As a Lederman Scholar, Colin Westman will earn 58.5 college credits before graduating high school and study everything from English to biology, modern history to Spanish. "This is the real deal, this is college! It is not an AP class, it is not a talk with your parents about what college will be like. You learn how to balance the responsibilities: monitoring my grades, studying smartly, scheduling appointments with advisors and professors, and a whole lot more. I have been given the challenge I have always craved and the professors at North Central are fun and engaging and the students have been very good to me. The classes keep my busy, but I'm still able to be part of my high school marching band and tennis team."
Jump-start your college career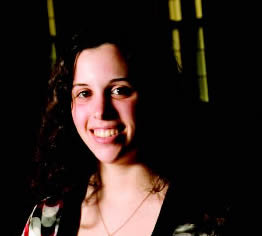 Christina Lorenzo enrolled in the Lederman Scholars program while she was a junior at Neuqua Valley High School in Naperville. "I wanted to go further in math. My high school offered calculus, but this way I was able to take classes with college students and go faster. Lederman Scholars enabled me to jump-start my college career. I could take those classes early so I could get to the classes I wanted to take in college sooner. I was able to graduate from college in three years because of the credits I earned as a Lederman Scholar."
Experience college life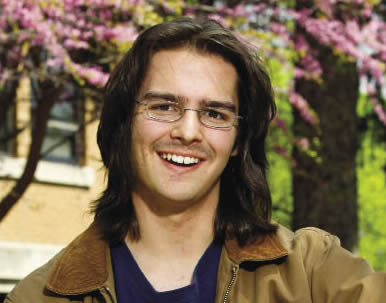 Nick Pavlopoulos plans to graduate from North Central College in 2012 with a triple major in chemistry, economics and finance. As a Lederman Scholar, he took courses in organic chemistry, honors English, business law and calculus at North Central while he was still a high school student. "I really got a feel for what college is like. It opened my eyes to the opportunities available here at North Central, things I couldn't do at a bigger school. I really liked the interaction with professors who treated me like any other student. I was on par with all the other students, who were all older. 
It gives you flexibility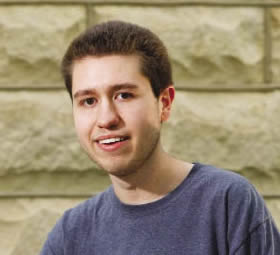 Jonathan Rascher was home-schooled in Bartlett when he began taking courses as a Lederman Scholar at North Central College, where he's double-majoring in computer science and mathematics. "As a Lederman Scholar, you're able to get some first-year and even some second-year classes out of the way. It gives you the flexibility to spread out the courses you take. I took calculus courses during the day and computer science courses at night. It helps a lot with the transition to college. The program helped with my decision about where to attend college."