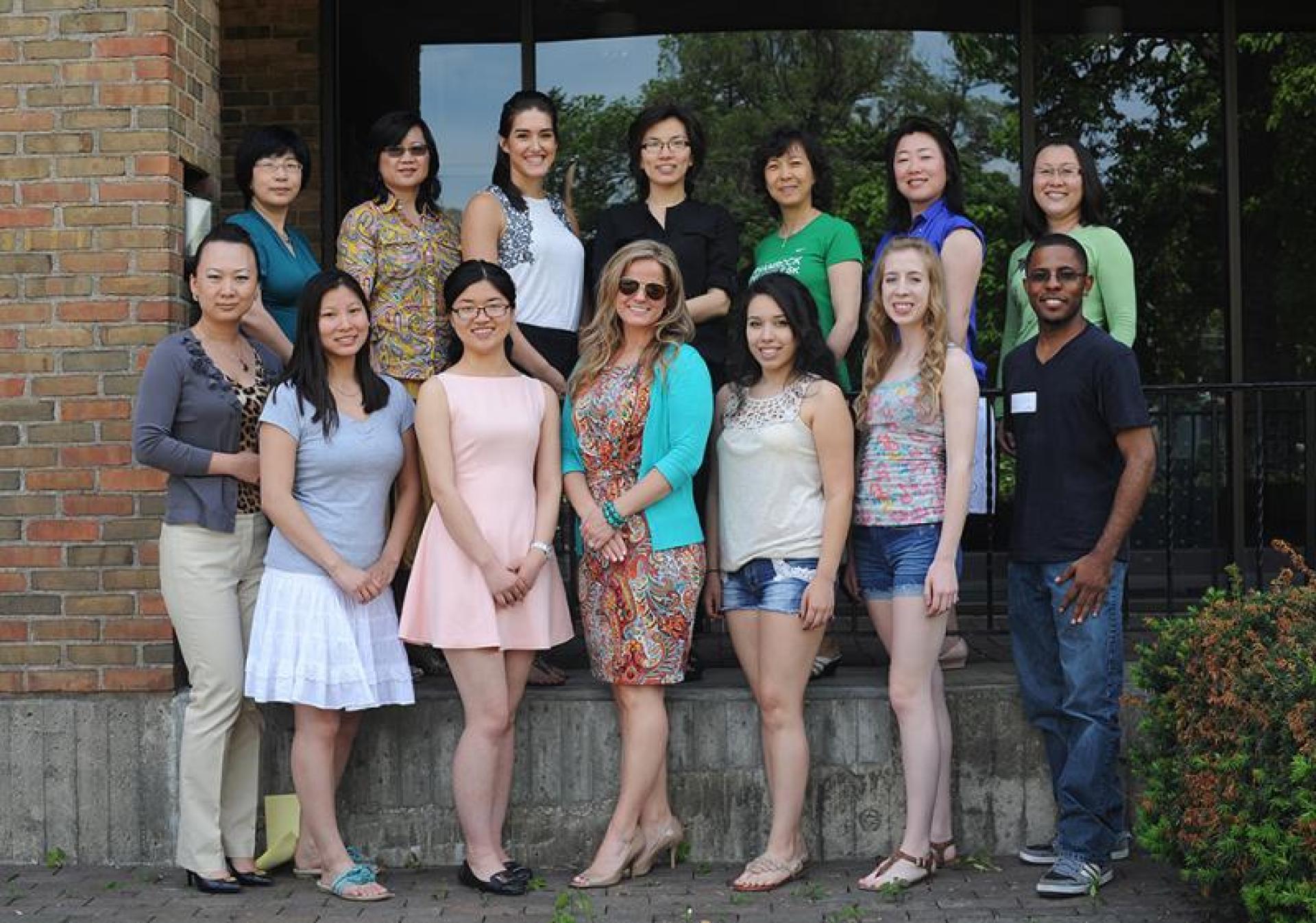 Lead Teachers
Wei Liu has been a language teacher for over 25 years.  She has a B.A. in English Language and Literature from Beijing University and a graduate degree in Applied Linguistics from Qinghua University in Beijing, China.  After coming to the U.S., Ms. Liu got a M.A, degree from the University of Chicago and an MAT (Master of Arts in Teaching) from Northeastern Illinois University.  Ms. Liu has taught from pre-K to college English as a Second language and Chinese as a new langugage.  She has participated in various professional development opportunities both in the U.S and abroad since 2012.  ​Though an experienced teacher, Ms. Liu is always open to expanding her teaching repertoire and learn from other teachers and students. Wei Liu will be the Level 1 teacher this summer at the Startalk!
Shaoping (Christine) Zhang received a BA in English Language and Literature and a MA in Applied Linguistics, majoring in Second Language Acquisition from Beijing University of Science & Technology in China. Ms. Zhang also has a master's degree from University of Notre Dame. Ms. Zhang has taught Chinese as a second language for 20 years and her students vary from children of different ages to executives in business and industries. Ms. Zhang believes teachers can help students broaden their vision and get prepared for a changing global world through learning different languages and culture. Shaoping Zhang will be the Level 2 teacher this summer at Startalk! 
Staff
The rest of the staff shown in the picture include teaching assistants, cultural activities leaders, directors, and technology coordinators. Xianing Chen, Melina Moussetis, Jinai Sun, Flora Chang, Yin Ding, Autumn Ceschin, Mijia Ranquist, Monica Vuksanovich, Briseidy Andrande, JoEllen Mueller, Josh Rhodes, Jerry He, Will Logsdon, Eveline Liu, and Joe Wells are excited to welcome the students of the NCC Startalk 2014 program!