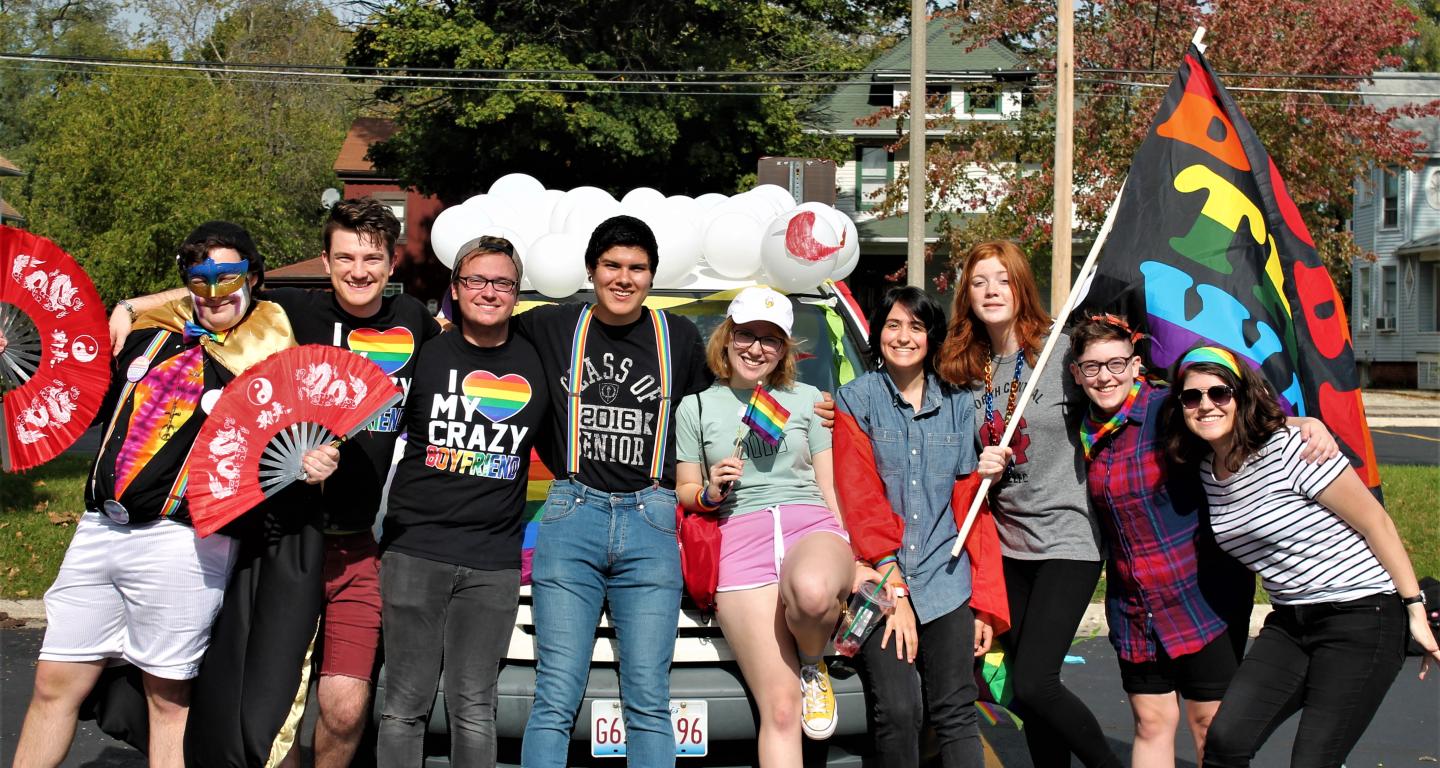 North Central College's 2019 Lincoln Laureate
Dec 04, 2019
Passionate Student Leader Recognized as 2019 Lincoln Laureate
In recognition of his active leadership on campus and passion for serving others, Noah Cordoba '19 was selected as North Central's 2019 Lincoln Laureate.
Cordoba, a psychology major from Crystal Lake, Ill., will receive a Student Laureate medallion and a $1,000 educational grant. Faculty nominated Cordoba because of his genuine curiosity, empathy and engagement on campus.
Cordoba acknowledges North Central's faculty as essential in shaping his undergraduate experience and helping him realize his passion. "The way I'm able to connect with my professors is immeasurable and I will forever credit them as the most formative part of my undergraduate experiences," he said.
Cordoba's passion for environmental conservation is reflected in his academic studies. For his senior thesis, he is examining how sociocultural factors may influence students' attitudes toward environmental consciousness. "I care so much for the protection of our planet and those who call it home," said Cordoba.
For the past nine months he has held an internship at The Conservation Foundation, where he helps with environmental education and promotes environmental stewardship. "I am toying with the idea of going to graduate school for environmental policy because I see policy as one of the primary drivers behind the change we need," he said.
With assistance from a Margaret E. Youel Memorial Scholarship, Cordoba completed a research study on cultural identity and psychological functioning while studying abroad in India. "North Central has equipped me with a voice," said Cordoba. "My ability to effectively communicate sits at the top of my list of takeaways from college that I value greatly."
His involvement on campus is a result of his enthusiasm for civic engagement. Cordoba has been the photography editor for The Chronicle for two years; served as the co-president of OUTreach, North Central's student LGBTQIA+ advocacy and support organization; and worked for three years with Cardinal Safe Zone, the College's network of allies to the LGBTQIA+ community and other marginalized groups. His dedication to the betterment of humanity will continue to motivate him in the future.
Kamari Jordan M '21