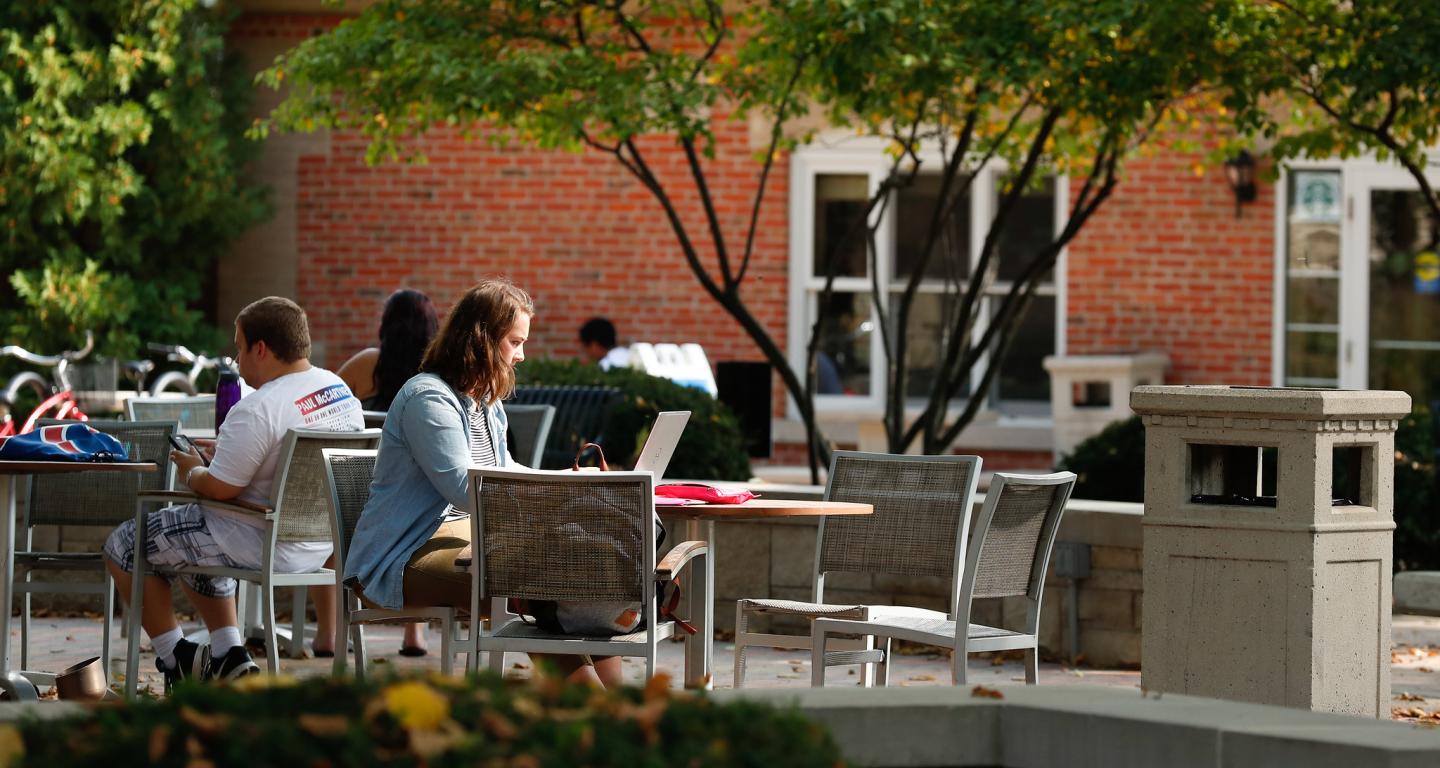 North Central News
Is an Online MBA Worth It?
---
Jeremy Borling
Feb 10, 2020
How To Decide Whether an Online MBA Program is Right For You
Are you considering an online MBA program but are unsure if it's the right path for you? Many early- to mid-career business professionals find themselves engaged in a similar debate as they consider how to take their careers to the next level.
First, let's state the obvious challenges or obstacles to earning an online master's degree. Enrolling in an MBA education program is a big commitment—of time, money and energy. Unless you are in a position to enroll in an intensive, full-time MBA program—and let's be honest, many mid-career professionals are not—you're going to need to fit your studies and coursework around your current work schedule, as well as other family and social obligations. You also have to consider the financial cost of earning a graduate degree, along with the mental cost of making sure that your studies don't take away from your ability to perform your current job or maintain your other commitments. Part-time programs are the more realistic option for students, as most are working full-time jobs to afford the costs of tuition.
Once you've cleared those hurdles, there is a clear benefit to making a master's degree part of your professional portfolio. We've outlined five reasons you should consider going for the gold and kicking your career into high gear.
Career acceleration
You've got ambition and you want to conquer the world, but it's not something you can do overnight. MBA online programs can help with that by accelerating your climb up the career ladder. High-level master's degree programs can help build the foundation upon which you can more quickly and seamlessly move into leadership and management roles at your company or organization by gaining a deeper understanding of core business areas like human resources, economics, finance and marketing. Maybe you're curious about other disciplines and wondering, "What is entrepreneurship education?", or love working with numbers but aren't sure why to study accounting at a higher level. An advanced degree can provide you with a broader understanding of how your company or organization operates.
With an MBA degree, you can typically earn more money, too. A recent compensation projection report published by the National Association of Colleges and Employers (NACE) shows that the average starting salary for employees with an MBA graduate degree is $84,580, which is more than $25,000 higher than the average starting salary for graduates with a bachelor's degree in business.
More tools in your toolbox
Businesses are constantly changing, and in today's rapidly evolving business world, employers are looking for candidates with a wide range of adaptable skills and knowledge. A top-ranked MBA program will challenge you to tackle the latest business issues and trends, and to develop new abilities to conquer emerging business challenges, outside of your school courses.
Plus, perhaps you're already a master of marketing or an expert at economics—your part-time or full-time MBA program will help you learn about other core business functions so you can become freakishly good at finance and a hotshot at human resources, too. The more tools you have in your toolbox, the more opportunities you'll have to grow and advance throughout your career.
Networking
Have you ever heard the saying, "It's not what you know, it's who you know"? Well, it's actually both. You'll learn a lot of valuable information while pursuing your accredited online MBA, and you'll make a bunch of great connections, too. The best MBA degree programs open new doors for you to interact with business leaders and executives, and put you in the company of other career movers and shakers who could end up being your future business partners, clients and referrals. This expanded business and alumni network is almost as important as what you'll learn, and has the potential to pay off throughout your career by helping connect you to new people and new opportunities in and outside of the college setting. 
Worldwide recognition
In a global economy, you don't have to limit yourself to job opportunities within your own city, state or even country. The world is your oyster. An MBA is one of the most widely recognized education degrees and can carry as much professional clout overseas as it does here in the good old U.S. of A. It could be the case that an international employer may not recognize the name of the institution where you earned your degree, but an MBA degree communicates a high level of accreditation, business knowledge, and expertise that employers understand and value, even if they are headquartered halfway around the globe. As an MBA degree stands out among global employers, so does an international component to your education. If you have a passion for global business and want to explore this opportunity, we'll help answer the question of "what can you do with an international business degree?".
Personal development  
Expanded job opportunities and higher salaries are great reasons for getting a master's degree, but an increasing number of young professionals are looking for more when earning an MBA. No, not more money. They want to know that the work they're doing matters and that they are making an impact. That's why many MBA programs have customized their curriculums to include courses in nonprofit management, corporate social responsibility (CSR), and leadership ethics and values. MBA graduates can carry this outlook with them into the business world and grow into exceptional leaders and mentors of the next generation.
Pursue your MBA at North Central College
Interested in earning your MBA at North Central College? North Central offers a 100 percent online MBA program tailored around you, with no GMAT and no prerequisites, flexible online courses, and close mentorship from North Central's full-time faculty who will get to know you and understand your learning and education goals. You'll study the latest business strategies and develop critical skills that will set you apart from your undergraduate degree—all while helping you grow personally and professionally. Online students can complete their MBA degree in as little as one year.
For more information and to apply, go to northcentralcollege.edu/online-master-business-administration.