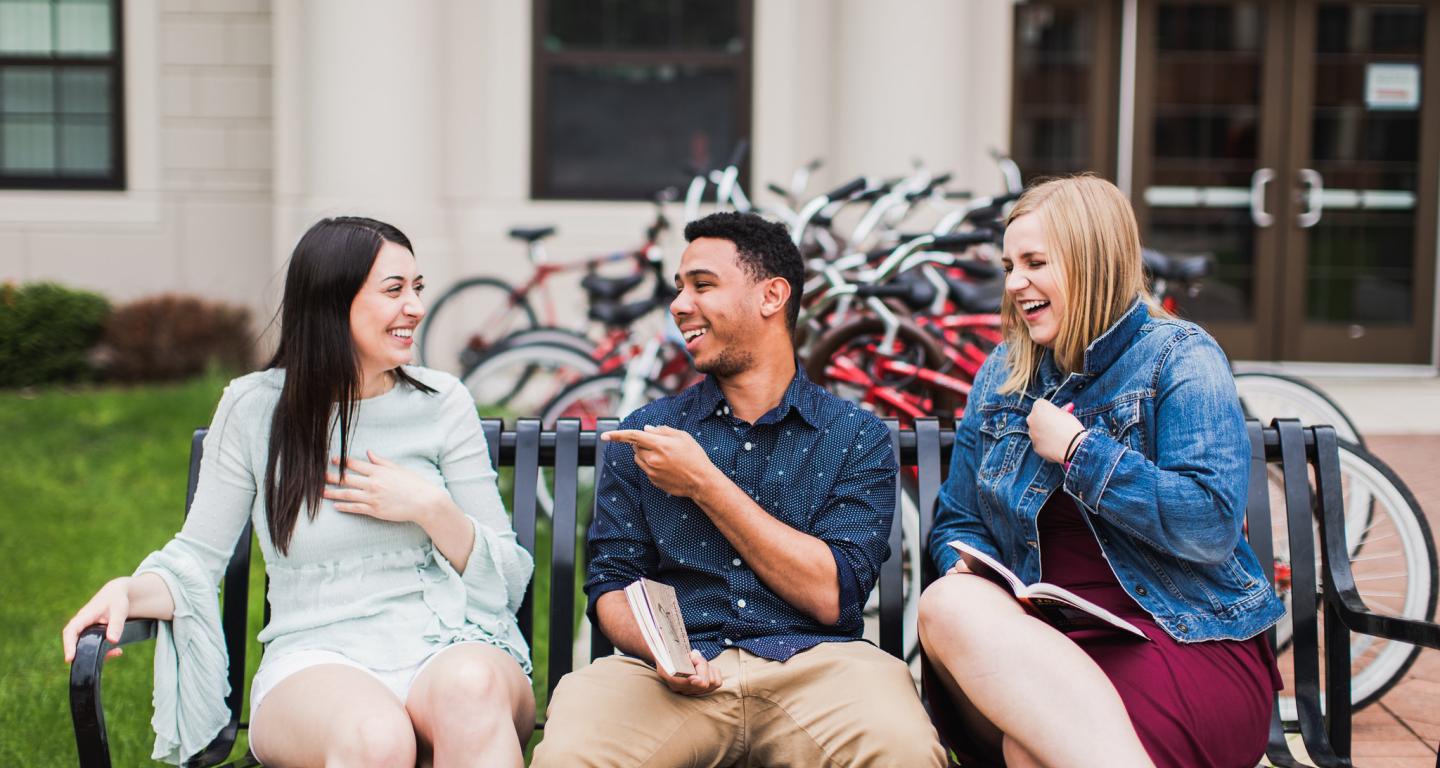 North Central News
Proven Tips on How to Get Into College
Jul 07, 2020
How To Get Into the College of Your Dreams
If you're in high school, it's probably weighing on your mind, whether you're fantasizing about it or you've got someone bugging you about it all the time.
So how do you make your college dreams a reality? Here are some tips on other things you should make first.
Tip 1: Make a plan, already
When applying to colleges, most places you'll be looking at are four-year universities, so you should expect to spend about that much time getting ready to get in. It's a good idea to put together a four-year calendar with everything you need to do. Yes, that means thinking about what's after high school practically before you've even started high school.
Find a strategy for your classes right away. Think about what you're going to take and how you will make it to higher-level classes that top colleges look for, like calculus, chemistry and any Advanced Placement (AP) or International Baccalaureate (IB) classes.
You don't have to decide on a school right away, but keep your eyes and ears open for information about colleges and universities so that by your junior year, you can really get into some heavy research. Be sure you're also keeping track of when to apply for FAFSA (financial aid) and scholarships, as they are going to be a key part of your path to graduation.
Along the way, use your school guidance counselor and teachers as resources. Don't hesitate to ask questions—you're never going to ask something dumber than what they've heard before, and they'll appreciate how you're taking the college search seriously. They can assist you with the overwhelming process, and keep you aligned with when college applications are due. Plus, they'll probably just be glad you're not asking for a pass to the bathroom.
Tip 2: Make the grade
Your grades are the first thing admissions officers will look at to determine your eligibility. They're not the only thing that matters in college admissions, but they're still the most important. So don't take any of your classes for granted and take your education seriously. If you know for sure you can get an A, be careful not to slack off and wind up with a B or a C.
While grades count for a lot, a tough schedule does, too. For all four years of high school, take as many challenging classes as you can handle—that last part is critical. When you have a choice, take the "higher" version of every subject. For example, if you're looking to attend an occupational therapy program in Illinois, consider taking an advanced chemistry or physics class. Schools will be looking for AP credit, IB classes and even courses for college credit, but you still have to do well. High achievement in school and, more importantly, mental and physical health, require a balanced schedule without too much stress.
You also need to have good test scores. Take the SAT and ACT seriously by practicing, both on your own and with the PSAT your sophomore year. Enroll in test prep courses, look for free materials online, read every tip article you can get your eyes on, and think about getting a tutor. Junior and senior year will be extremely busy even without your standardized test-taking, so don't let them sneak up on you. Be sure to check out sites like The College Board that are experts in helping students get into college.
Tip 3: Make yourself useful
Your résumé doesn't end with your GPA and your test scores—at least it shouldn't. Colleges want well-rounded, involved students, and that doesn't mean being a top user on every social media platform.
Look for volunteer opportunities whenever you can. If you're passionate about helping people and want to get accepted to a PA program in Chicago, for example, try volunteering at a local hospital or nursing home. There are always people in need somewhere, and all you have to do is ask teachers and other staff members at your school and your church, if you have one, or read the local paper (Online versions work, too).
Extracurriculars are not only fun and a great way to meet people, they're also extremely important. Playing a sport or performing music or theatre are great, and joining academic clubs or service organizations is even better. Don't just be there, though.
Commit to becoming an elected leader in your activities. Stick with them for all four years if you can, and go the extra mile on practices, meetings, and trips. Let admissions officers see you have a passion for something—that kind of devotion is what they want at their college or university.
Most importantly, use your time wisely. Make sure you're involved in something every semester and during the summer.
Tip 4: Make them see the real you
You probably don't love writing essays, but you should get used to writing them. There's going to be plenty in college, so it's only fitting you'll have to write a few to get in.
Colleges tend to put a lot of weight on the college essay because it's really the only part of the college application where you can talk to them directly about who you are as a person. So give them something to know beyond the numbers and lists of achievements that can contribute to your eligibility.
Spend some time, a lot of it, thinking about what you're going to write before you do. If you can, try tying in what major you want to study in your essay. Let's say, for example, you're applying to veterinary schools in Chicago, tie your love of animals in your essay. Ask yourself what you think is most important for them to know about you; what makes you stand apart from everyone else. Don't be afraid to show some personality. You can be funny, and talk about what you're into and why—just keep it within reason. It's an essay, not a confession.
Once you start writing, make sure you write multiple drafts. Ask your teachers to proofread your essays and give you feedback. Check every essay thoroughly before you submit it.
Above all else, be honest. Schools want to know the truth about you, not an impressive-looking version of it. Be confident in yourself and let them decide whether you're a good fit for their college.
Tip 5: Make a great impression
Many colleges will ask you to come in for an admission interview. This can be crazy-making, for sure. You'll be meeting a stranger who is judging everything you say and holds your future in their hands—or at least that's one way to look at it. Another way is to see the interview as a chance to sell yourself in person. You on a page cannot possibly match up to you in the flesh, so give your interviewer someone to remember.
Do some prep before the interview. Remind yourself what's on your essay and do some checking up on the college or university where you're interviewing. The more you know about the school, the better. Have an adult you trust to give you a practice interview so you get used to answering on the spot and making eye contact.
Dress professionally, meaning wear something clean and formal. Do an image search on bankers, lawyers or real estate agents for ideas. Remember to arrive early and be polite, friendly, and articulate.
Always take your time giving your answers, and again, be honest. Don't be afraid to explain anything on your application that looks like a knock on you. If, for example, you took a gap year before applying to college, explain why that was important to you. If your grades dipped for a semester, or you got in some trouble, that's okay. Make sure you have a good reason why those things happened and be ready to talk about how you learned from your mistakes and grew.
A big part of your first impression also comes from your letters of recommendation. So be sure to get them from teachers, coaches or counselors who know you well and can talk about everything you're involved in as well as your strengths.
In the case of both interviews and letters of rec, be sure to send thank-you notes afterward and tell your interviewer or letter writer how much you appreciate their time.
At North Central College, we look for students who are curious, involved leaders with a sense of responsibility and strong ambitions, who want to continue their education at a four-year college. We know every student is different, so when you apply we'll connect you with an admission counselor who will get to know you and your situation to find out the best way for you to approach admission.
We'll ask for a file of admission with your college application--which you can complete online or by using the Common Application—your official high school transcripts and any college work you've done, your SAT or ACT scores, and you have to option to include any writing samples, letters of recommendation, or documentation of extenuating circumstances you want us to consider.
Figuring out how to apply for college can be overwhelming for many, but North Central College is dedicated to making the experience as stress-free as possible.
Visit northcentralcollege.edu/apply for more details.
Jacob Imm is a communications specialist in the North Central College Office of Marketing and Communications. He has 10 years of collegiate communications experience and has worked with hundreds of college students. He has a bachelor's degree from the University of Notre Dame and a master's degree from Northern Illinois University.