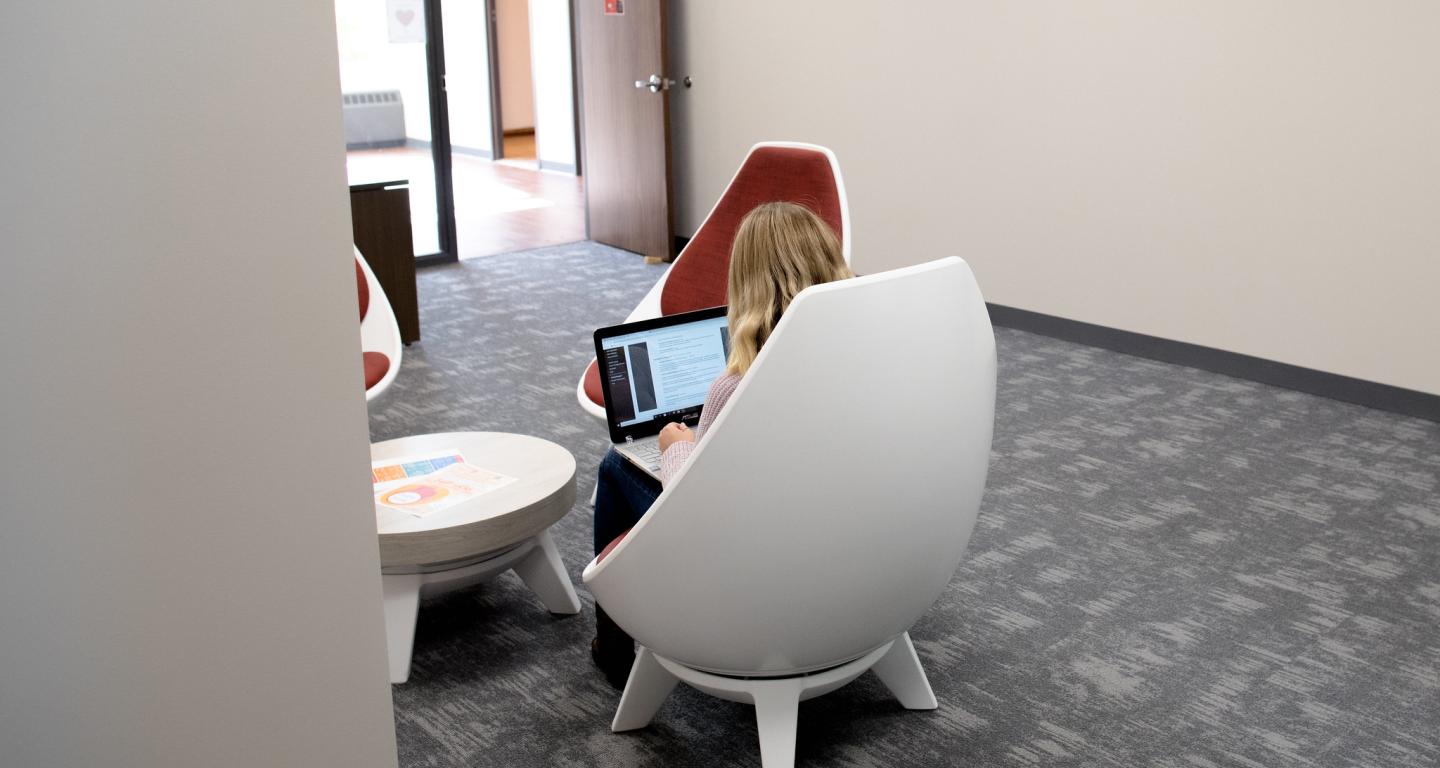 Writing a Recent Graduate Resume
Oct 12, 2020
How to Write a Resume as a Recent Graduate
Ask a college graduate, and he or she will likely say the same thing: college flies by in the blink of an eye. Before one knows it, it is time to enter the workforce as a recent graduate. While college prepares students with the necessary knowledge to begin their careers, they likely do not have an abundance of work experience. For this reason alone, a resume is a vital tool for graduates to have prepared to effectively market themselves, their education and the knowledge they acquired over the past few years. If you are wondering how to find a job after college, a resume is a great first step.
What is a resume?
A resume is a document that ultimately presents a statement of who someone is and what that person can add to the professional world. It summarizes one's abilities and accomplishments and serves as an outline of one's education, relevant experience and soft or technical skills. A resume serves as evidence of a person's qualifications for the job position desired, and lastly, as a crucial opportunity to stand out from other applicants.
To emphasize the power of a compelling entry level resume, Hale Ekinci​, an associate professor of art and design at North Central College, provides a tip for her students. She states, "Remember, the resume gets you the interview, and the interview gets you the job!"
With the power to impact the next steps in one's career, in addition to a recent graduate cover letter, it is essential to learn how to write a resume for recent college graduates that will stand out from the rest. A compelling resume is not something produced in an hour or even in one day. It is one where a person makes time to carefully think through the best way to convey how their abilities and skills are advantageous to employers, their field, and the specific job opening.
However, no two resumes should be precisely alike. A factor that plays a massive role in creating an entry level resume is what a graduate majored in during college, and the field of work they aspire to enter in their career. These two factors not only shape the content included in a resume but the design and organization of it as well.
Recent Graduate Resume Examples for a Business Major
It pays for graduates to tailor their experience and skills around the job position they are interested in landing for any professional resume. Prospective employers can better visualize what each candidate can do in the role.
According to ​Indeed.com​, there are seven key sections to include when creating a resume as a recent business graduate:
Choose a preferred resume template or format.
Include the individual's (your) name and contact information, including a personal website, if possible.
List critical soft and hard technical skills to show employers key strengths.
Create a work experience section. This section may include a relevant internship(s) or freelance work.
Include an education section listing your college and major. Feel free to highlight any academic accomplishments here, such as scholarships or awards.
Add an extracurricular activities section. Be sure to list any leadership roles.
Write a resume summary or resume objective. Here, graduates can write their career goals, relevant experience, achievements, and what gives them a competitive edge. It should be about two to three sentences long.
For a recent college graduate, especially in the business field, employers understand the section of professional experience is likely to be shorter in terms of length. Therefore, focusing on other components, such as academic accomplishments, relevant coursework or any leadership positions held on campus, is recommended. Describing any challenging classes or responsibilities relating to a candidate's career goals shows prospective employers he or she has ambition, leadership and multitasking skills. Further, noting classes or experiences that relate to the skills listed in the job description, helps the hiring manager see why you'd be a great fit.
In addition to tailoring the resume content to grab the hiring manager's attention, a recent college grad graduate should also use action verbs and quantify success when possible. When describing previous job experience or internship responsibilities, positive verbs such as "organized" or "led" tend to be more noticeable. Likewise, a student who can quantify success, whether from a class project or college student organization can showcase their value more concretely.
Recent Graduate Resume Examples for a STEM Major
Writing a resume for a role in STEM (Science, Technology, Engineering, and Mathematics) can feel daunting, especially for a recent graduate who may be less qualified. However, when it comes to building a recent graduate resume, opportunities to showcase skills, and why you are perfect for the job opening are abundant. For instance, recent college grads can showcase anything from research positions and publications to shadowing and certifications in addition to their education and relevant coursework.
Education
As a new graduate, education is vital to a resume and is located towards the top. The degree graduates received and the classes they took can impact whether they are qualified for the role. In this section, it is common for graduates also to include any minors and their graduation year. It is also an excellent opportunity to highlight a competitive GPA.
Technical Skills
In addition to a graduate's education, the technical skills they have are also crucial to add. Employers will most likely scan this section to make sure it matches the skills needed to perform the role well. Be sure to choose wisely when listing these skills. There is always the chance employers will question the extent of the level of knowledge and expertise.
Experience
Throughout college, graduates have likely accumulated valuable experiences. Whether these experiences are from research or class projects, adding them will enrich a recent college graduate resume even more. However, it is essential to note that these should be kept short and straight to the point to avoid a resume becoming too long.
Recent Graduate Resume Examples for a Creative Major
When it comes to making a college graduate resume for a creative major, the design is just as important as the content included. A professional resume is not only an opportunity for graduates to display their accomplishments and skills in words, but to showcase them through art and design as well.
According to ​Resume Now​, several key sections are present in a resume for a creative major. Those sections include:
Name and Contact Information
Education
Honors and Awards/Grants
Bibliography
Exhibitions
Collections
Professional Affiliations
Related Work Experience/Professional Experience
While some sections on this list may seem intimidating, it is essential to remember these can translate back to college coursework, connections, and experiences. For instance, in the honors and awards/grants section, graduates can list a competition or scholarship they have won. Similarly, the bibliography section could include the name of an on-campus magazine or newspaper that has published a graduate's work. Related work experience can be an on-campus position held. With thinking like this, filling out these key sections is less intimidating than it seems.
In addition to learning the outline of a resume, there are important "dos and don'ts" to keep in mind for creative majors. Resumes should ultimately serve as an example of graduates' talent, as well as their personality. Using a type style that achieves this is an excellent route to take, as long as it is clear to see and easy to read.
Providing more creative resume "dos" is Chicago-based artist, North Central College's chairperson of the art and design department, and associate professor of art ​Christine Rabenold​. "I usually recommend for their resume that you want it to be easy to read, organized, and relevant to your target audience. Also, have people proofread it," Rabenold stated.
In terms of resume "don'ts", graduates should avoid hard to read fonts, unclear graphics and illustrations, as well as adding too much color. These can ultimately take away from the effectiveness of the resume.
In addition to a resume, other materials such as a portfolio are just as necessary. "In terms of the portfolio, that is where your best work should be on view and (to) really consider how you curate the flow of the images," Rabenold stated. "Do not include everything you have ever made. Be selective and be aware of your target audience. I recommend hiring a photographer or (trade skills) with a friend because future acceptances, sales and job commissions can be based on your portfolio," Rabenold added.
To ensure all materials for a job role are in order, graduates can review resume or portfolios samples from a mentor or a peer. These serve as excellent reference points to develop and advance resume writing and design skills. With the right resources and knowledge, a recent college graduate can design and create a resume that stands out from the rest.
Kara Kots is the social media specialist at North Central College, where she contributes her writing, content and communication skills.