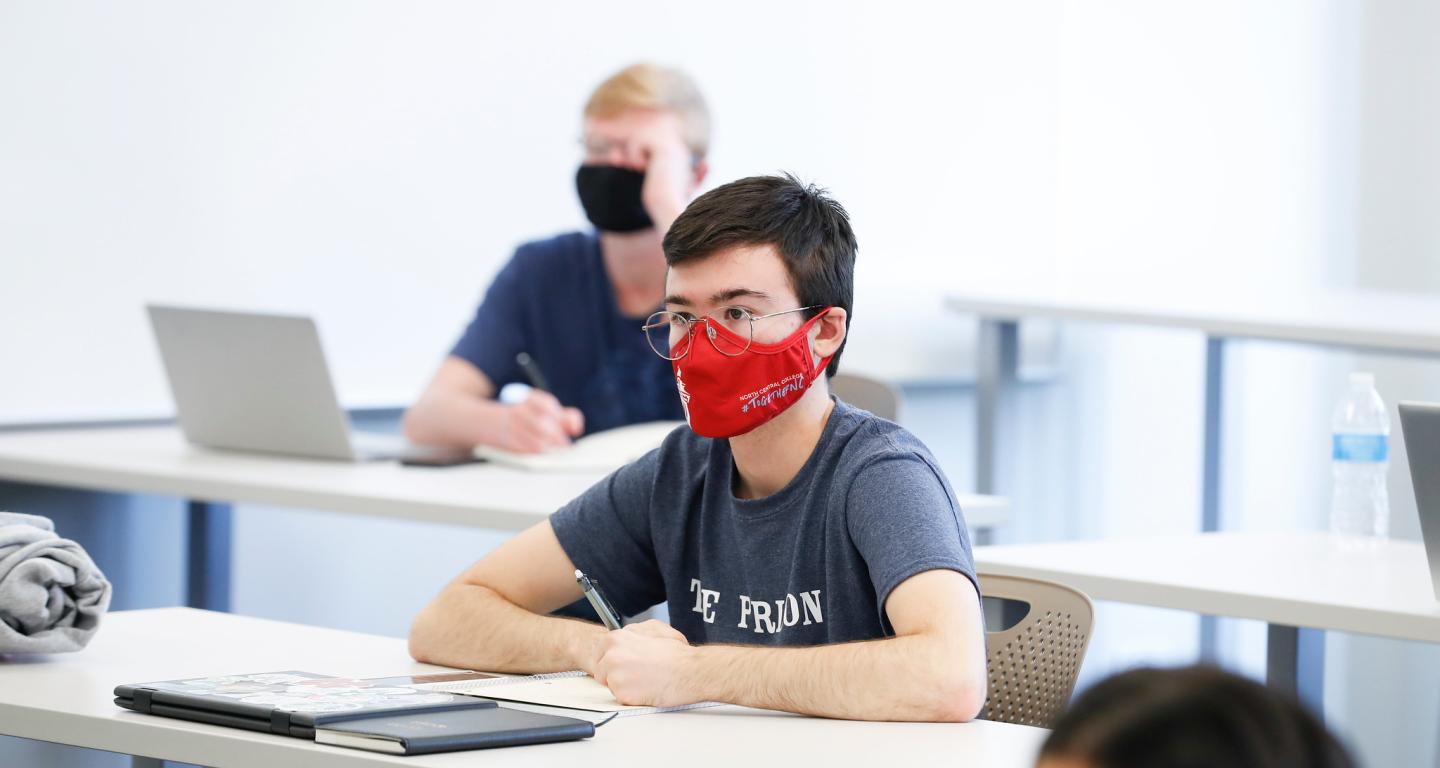 Sociology vs. Psychology
Feb 19, 2021
Sociology vs. Psychology
If you're having trouble understanding the differences in sociology vs. psychology, you're not alone. You may have already completed your online college application and maybe even been accepted, and choosing a major is the next really big decision. Both are important fields that contribute a great deal to our understanding of ourselves and our world, and both look closely at human behavior. While each discipline covers a distinct area, sociology and psychology frequently intersect.
Similarities and differences
First, let's establish some basic definitions.
Sociology is a social science that focuses on groups of people and their methods of  social interaction – as families, nations, companies, and so on.
Psychology is a social science that concentrates on the thoughts and behaviors of individual people.
"I often tell my students that as a general rule of thumb, psychology studies things inside a person, such as their thoughts, how they process information, how they relate to other people, and their mental health, whereas sociology generally studies groups of people and the social systems that surround them, such as family, race, religion and social class," explains Leila Azarbad, a psychology professor at North Central College.
Seems pretty straightforward, right?
Well … yes and no. After all, individuals are also members of various social groups. Person A may be part of a family, may work at a company, may be active in a town.
At the same time, every social group is made up of unique individuals. A family can include introverts and some extroverts. A company can employ staff who are hard-working and others who are slackers. A town's population can be made up of residents who are rich and others who are poor.
So while there are differences between sociology and psychology, the two fields are closely intertwined.
If you think you may be interested in pursuing either of these fields, read on.
Degree in Sociology Overview
The American Sociological Association defines sociology as the "study of social life, social change, and the social causes and consequences of human behavior." As a sociology student, you're likely to develop insights and abilities that help you better understand important large-scale issues like social change and justice. Immersing yourself in this field can be an excellent way to become an engaged and informed citizen.
Sociology: What you might study
Why study sociology? As a sociology undergraduate, your coursework is likely to cover social phenomena (i.e. social behavior, social institutions, social problems, social structures) as well as research methods. "Sociology is distinct because it uses theoretical frameworks and empirical research methods to study social life, social change, and the causes and consequences of human behavior in a wide variety of social contexts. Once students develop a sociological lens, they see the familiar world in strikingly new ways—from relationships, to family, to work, to crime, to social mobility and on," says Lou Corsino, sociology professor and chair of the Department of Sociology and Anthropology at North Central College.
 
Sociology students may also complete research practica and internships. At North Central, students can pursue community-engaged learning projects and volunteer opportunities with organizations like WorldRelief, Circle K and North Central's Cardinals in Action. They can also concentrate in an area like criminal justice or community studies, or combine their interests by major or minor in anthropology or sociology.
Below are some course topics that you might choose from.
Community and city life
Crime, law and society
Criminal justice system
Families and intimate relationships
Gender inequality  
Health, illness and care
Human society
Policing and corrections
Power-based personal violence
Qualitative methods
Quantitative methods
Race and ethnicity inequalities
Religion, spirituality and community
Schools and society
Social class inequalities  
Social life
Social mobility
Social theory
Sport and Society
Youth justice
If you make the decision to pursue a master's or doctoral sociology degree, you may specialize in an area that interests you. Some common sociology subfields include:
Applied sociology
Collective behavior
Community
Comparative sociology
Crime and delinquency
Cultural sociology
Demography
Deviant behavior
Formal and complex organizations
Human ecology
Industrial sociology
Law and society
Marriage and Family
Medical sociology
Military sociology
Political sociology
Rural sociology
Social control
Social movements
Social psychology
Sociology of education
Sociological theory
Sociology of religion
Urban sociology
Degree in Psychology Overview
"Psychology is the study of the mind and behavior," according to the American Psychological Association. As an undergraduate psychology major, you'll likely spend much of your time exploring the mental processes of the human mind, individual behavior, and neurological disorders.
Degree in Psychology: What you might study
"Psychology is a science," says Azarbad. "The major involves coursework on human thought and behavior, as well as research methods and statistics. Students that enjoy science as it relates to studying human behavior will probably find that psychology is a great fit for them."
Students in North Central's psychology and neuroscience department get practical experience in both off-campus internships and on-campus labs. They collect and evaluate data in the College's Schwab Psychology Research Center as well as its treadmill and sleep labs. Plus, they frequently present their research findings at regional and national psychology conferences.
Courses you might take as a psychology major include:
Abnormal Psychology
Behavioral Neuroscience
Child Development
Child Psychopathology
Clinical Psychology
Cognitive Psychology
Cultural Psychology
Drugs and Behavior
Health Psychology
Industrial/Organizational Psychology
Learning
Lifespan Development
Personality
Psychological Assessment
Psychology of Adolescence
Psychology of Adulthood and Aging
Research Design and Experimentation
Social Psychology
Social/Cultural Diversity
Sociological imagination
Sociological storytelling
Statistics
If you make the decision to pursue an advanced psychology degree, you might concentrate in one of these common psychology subfields:
Clinical psychology
Cognitive and perceptual psychology
Community psychology
Counseling psychology
Developmental psychology
Educational psychology
Engineering psychology
Environmental psychology
Evolutionary psychology
Experimental psychology
Forensic psychology
Health psychology
Industrial/organizational psychology
Neuropsychology
Quantitative and measurement psychology
Rehabilitation psychology
School psychology
Social psychology
Sport psychology
Careers
Both sociology and psychology tend to attract people who are interested in those around them — how they behave and why, what environmental or social factors influence their thoughts and individual behavior, and so on. As a result, it's not unusual to find both a sociologist and psychologist working in the same organization, such as a mental health clinic. You may also pursue advanced degrees in law, social work, public policy, political science, theology, and administration (e.g. public, business, fine arts).
Sociology careers
"The broad range of topics and interests in sociology allows students to find their own pathways to careers that best suit their interests and abilities—from social service, to criminal justice, to community outreach, to ministry, to social activism, to higher education administration, to urban planning and on," says Corsino.
In other words, as someone holding a sociology degree, you may find yourself working almost anywhere. Why? Because you've developed the skills that virtually every employer values. As the ASA puts it, "Studying sociology fosters creativity, innovation, critical thinking, analytic problem solving and communication skills. Sociology challenges you to see the world through the lens of different cultures and communities."
A sociology graduate can often go on to hold jobs as an ...
Admissions counselor
Community liaison
Educator
Guidance counselor
Health facilities evaluator
Health statisticians or planner
Journalist
Juvenile counselor
Market research analyst
Police officers  
Policy or program analyst
Public education coordinator
Public health worker
Public relations professional
Public relations specialist
Social caseworker
Social service agency administrator
Social service provider
Urban planner
For more on what you can do after graduating with a sociology major, see our article answering the question, "What can I do with a sociology degree?".
Psychology careers
Many psychology majors move on to attend graduate school and conduct research. They may also pursue careers that involve working with individual people to help them in some way. Their positions may include:
Art therapist
Career counselor
Caseworker
Childcare worker
Clinical psychologist
Correctional officer
Probation or parole officer
Social psychologist
Special agent
Youth worker
However, it's important to remember that your options are virtually limitless when you're interested in human behavior. "One misconception that students often have is that a psychology degree will only prepare them for a career directly in the field of psychology, and that's not the case," explains Azarbad. "Psychology is a broad field that teaches students critical thinking, research methods, and the science of human thought and behavior; these skills can transfer to a variety of areas, such as education, business, healthcare, and much more. In fact, many students who study psychology go on to careers that are not directly within the field of psychology."
Whichever of these social sciences you decide to explore, you can count on North Central College to help you discover the path that's right for you, both as a student and after graduation.
For more information about the connections between sociology and anthropology, see Anthropology vs Sociology.
An award-winning writer, Lauren Ford runs her own communications firm, which serves not-for-profit organizations across the United States. She earned her bachelor's degree from Connecticut College and her master's from the University of Chicago.