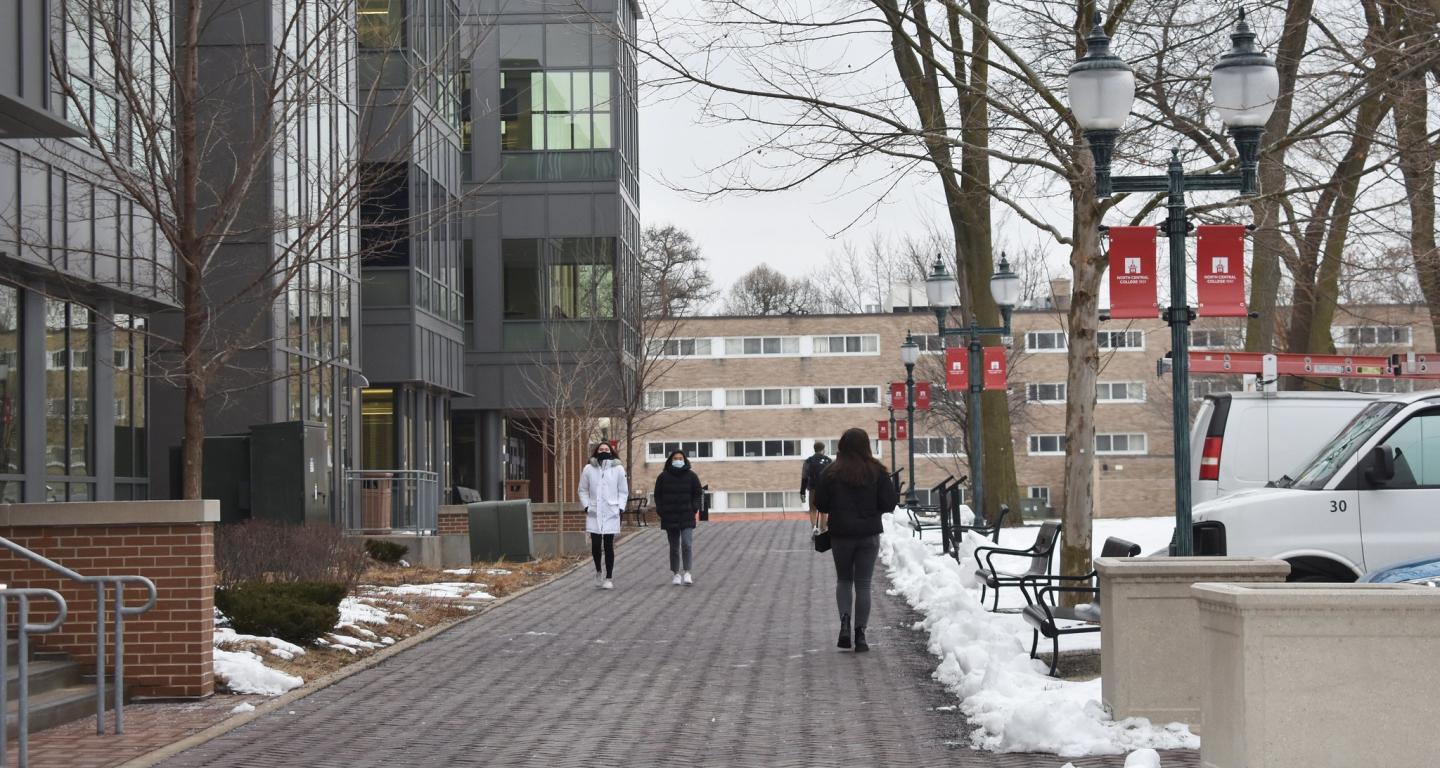 What Can I Do With a Sociology Degree?
Feb 09, 2021
What can I do with a sociology degree?
When college majors come up, sociology is on the short list of commonly known subjects. Let's assume you are getting ready for college, filling out an online college application, and you know you like the sound of studying sociology and getting your sociology degree, but you find yourself asking, "What can I do with a sociology degree?"
Why study sociology—to do what? What can you do with a sociology degree? Will you become a sociologist? Will you have a career in social work? What are your other choices? How is the sociology job outlook?
There are a great number of options for you, and most don't even have the word "social" in the job title. Here is a guide to get you started on your future in sociology.
What are the potential career paths for sociology graduates?
Sociology and social science are great fields to work in because they're all about what we like most: interacting with other people. That means it covers just about everything that happens with people on a daily basis. All you have to do is pick what kind of interactions you know the most about—whether they're one-on-one, between groups, from governments to their citizens.—and what subjects they're on—the law, public policy, education, business—and you're likely to find a sociology career path you can get excited about.
Raleigh Blasdell, Louis Corsino and Anne Groggel, professors in the Department of Sociology and Anthropology at North Central College, shared a selection of career paths found by graduates of their sociology program, a list that is long with a great deal of variety. Here are just some examples through which their students have found success, broken down by career path—
Criminal justice:

Police officers
Probation workers
Security personnel
Federal agents
Correction workers
Public policy analysts
Juvenile detention counselors
Victim specialists
Judicial child care positions
Victim advocates

Higher education:

Professors
Admission counselors
Administrators

Human relations specialists
Human resources
Not-for-profit sector:

Executive directors of childcare agencies
Immigration social workers
School counselors
Family specialists
Urban planners
Community organizers

Pastoral ministry
Law school and various fields of law  
Researchers and project managers
Statistics
Data analytics
Psychology
Archaeology
Business careers:

Managers
Sales representatives
Marketing specialists

Government

Urban planners
Human rights officers
Program supervisors
Employee behavior specialists
Legislative assistants
Personnel coordinators
 
These are just examples of career opportunities you could pursue with a bachelor's degree in sociology. Potential career options grow even more if you get an advanced degree (or sociology graduate degree), like a master's degree or Ph.D. Professors Blasdell, Corsino and Groggel point out that sociology majors often go on to advanced degrees in criminal justice, educational leadership, human resources, counseling, social work, public health/administration, law, and immigration. In other words, a sociology major can be a first step towards a number of graduate school programs, and not just in sociology programs.
 
If these specific job titles and degrees aren't enough to get you started, you could look for work with specific kinds of companies. For example, the North Central College professors said, "Nonprofit organizations and other foundations are often a good fit for sociology students who are well versed in using sociological analysis to better understand social problems and how to work toward positive social change." You can research nonprofits in your area and see if they're looking for qualified candidates who have interest in social issues, social change, social structure and human social interactions., and they may be able to find a place for you even without a distinct sociology job opening.
Skills for your CV
Speaking of qualifications, it's not just the bachelor's degree in sociology that will impress potential employers. You will develop analytical skills while you study sociology that you can use in any profession.
When we asked the North Central sociology and anthropology faculty, they highlighted these abilities that start from studying sociology but lead to great potential career paths anywhere:
The ability to identify strengths and weaknesses of qualitative and quantitative research methods.
The ability to formulate, gather, and analyze data relevant to the evaluation of programs and policies.
The ability to write reports in a professional and clearly understood manner.
The ability to understand immediate situations from a broader, more comprehensive, more analytical perspective.
The ability to communicate and demonstrate the latest knowledge on issues related to specific career aspirations—from social work to police work, to community relations, to educational administration, to urban planning, to social research, and (so) on.
You are likely to see critical thinking, communication skills, analytical skills and positive social interaction as desired skills in just about any job listing. That's not a coincidence; a lot of sociology graduates go on to work in the human resource department of their companies. They know that skills picked up as a sociology student are the makings of good employees.
What is the expected sociology degree salary?
You need to think hard about what appeals to you intellectually when you're deciding what to do for the rest of your life. You should think about what fits your interests, like whether you prefer training for a vocation or studying the liberal arts. You should think about more particular differences, like your preference for sociology vs. psychology or anthropology vs. sociology. At the end of the day, though, you'll have to figure out what kind of money you want to make.
What is the pay like for jobs related to sociology? Well, the simple answer is that it depends. As you've now read, a sociology major can become lots of things, not just a sociologist.  
To get a general idea, we turned to top job search site Zip Recruiter. They said, "As of Jan 22, 2021, the average annual pay for the sociology degree jobs category in the United States is $42,924 a year. While ZipRecruiter is seeing annual employee salaries as high as $83,500 and as low as $28,500, the majority of salaries within the … category currently range between $32,500 … to $42,000 … with top earners making $67,000 annually across the United States."
These are national averages, and the numbers will vary depending on where you are looking for work. ZipRecruiter expanded their research to find the top 10 cities where people with sociology degrees make more than the national average.
"Topping the list is Richmond, Calif., with Stamford, Conn. and Bellevue, Wa. close behind in the second and third positions," they said. "Bellevue beats the national average by $8,102 (18.9%), and Richmond furthers that trend with another $9,597 (22.4%) above the $42,924 average."
ZipRecruiter notes that percentages like these mean it's often a good idea to change locations if you are looking to improve your salary for a career related to sociology, but you should be cautious about demand. While Richmond tends to pay its sociology majors more, they also have a relatively small number of companies hiring for these sociology major jobs. The best way to get the most out of your salary for potential sociology careers is to look at the cost of living wherever you are hoping to work.
Interestingly, the highest paying individual sociology jobs are as varied as the subject itself. According to Mike Profita of The Balance Careers, here are 10 of the best, most lucrative jobs for sociology majors along with their median annual salaries. Note that each one pays well above the national average of around $43,000 per year:
1. Guidance Counselor
Salary: $57,040 according to the Bureau of Labor Statistics (BLS)
2. Human Resources (HR) Representative
Salary: $61,920 according to BLS
3. Lawyer
Salary: $122,960 according to BLS
4. Management Consultant
Salary: $85,260 according to BLS
5. Market Research Analyst
Salary: $63,790 according to BLS
6. Media Planner
Salary: $49,905 according to PayScale
7. Policy Analyst
Salary: $59,312 according to PayScale
8. Public Relations Specialist
Salary: $61,150 according to BLS
9. Social Worker
Salary: $50,470 according to BLS
10. Survey Researcher/Pollster
Salary: $59,170 according to BLS
Whatever you decide when it comes to your undergraduate degree major or your path after graduation, you will need plenty of help from qualified sources. Start with the faculty at the schools you are looking at. Professors like the ones from the Department of Sociology and Anthropology at North Central College have years of experience in the field and working with students to help them plan their futures. They can help you figure out what you're passionate about and how your degree can help you make it part of your everyday life.
Jacob Imm is a communications specialist in the North Central College Office of Marketing and Communications. He has 10 years of collegiate communications experience and has worked with hundreds of college students. He has a bachelor's degree from the University of Notre Dame and a master's degree from Northern Illinois University.