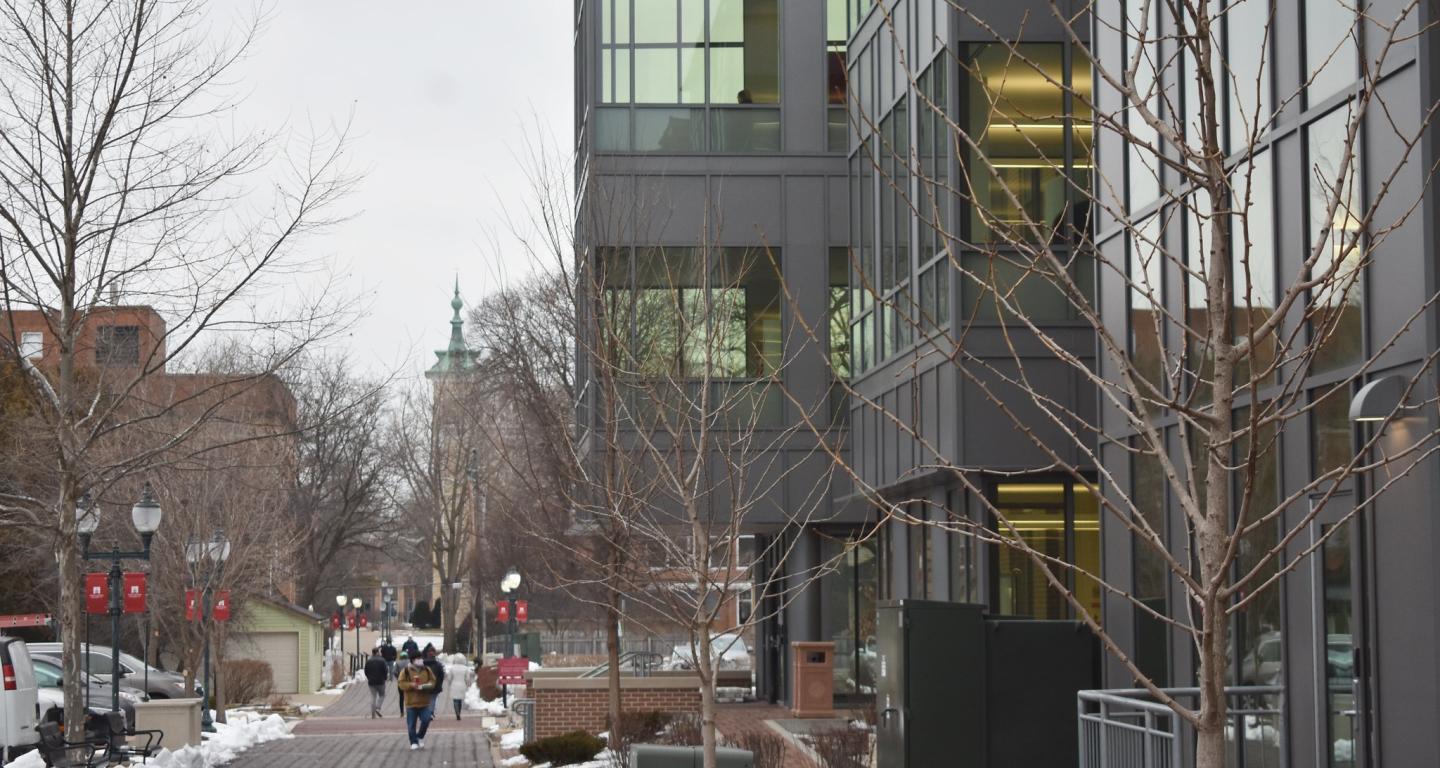 Why study sociology?
Mar 08, 2022
What type of person would enjoy studying sociology?
Studying sociology will allow you to learn about a wide range of topics that often represent major issues in American human society and across the globe.
If you're in the process of completing your online college application for your top college or university, you may want to consider pursuing a degree in sociology. Although, you're most likely asking yourself, why choose choose a sociology major, and what can I do with a sociology degree?  A sociology degree is a good option for you if you're curious about topics like social change, social movements and social justice, criminal justice, family dynamics, social class issues, and the consequences of human and social behavior.
So, what is sociology? The study of sociology focuses on the structure of social groups, organizations and societies—and how people interact within these structures, according to the American Sociological Association. Through sociology, you analyze everything from short contacts between anonymous individuals on the street to social topics on a global scale.
A sociology student will study subjects like family interaction, religious traditions and organized crime, and better understand issues surrounding race, gender and social class. As a social science, the field of sociology helps us to understand ourselves and each other, as courses in this discipline examine how the social world influences the way we think, feel and act.
Sociologists are important in helping with decision-making, since they can gather systematic information about an important social inequality issue like homelessness, for example. They can provide insights into what is going on and present alternatives for social policies and social services.
What are some marketable skills you can gain from studying sociology?
If you choose to study sociology at an institution like North Central College, students like you will be engaged in fascinating coursework, social research and experiential learning opportunities. Additionally, sociology courses pair well with other disciplines you might want to study, like political science, gender and sexuality studies, anthropology and psychology.
"Sociology contributes so much to our understanding of human interaction," said Jennifer Keys, a scholar, published author and professor of sociology at North Central College. "Even if you can only squeeze in one sociology course, it will stock your toolkit with critical thinking and research skills and challenge you to grapple with fascinating and complex social issues."
Sociologists are highly attuned to how seemingly "personal troubles" might actually be "public issues," Keys explained. "As we have witnessed, when people band together to challenge persistent inequalities, they can be a powerful force of positive social change."
Here are some additional benefits to studying sociology, as suggested by North Central College sociology department faculty, and why this field prepares you with marketable skills:
Through a sociological perspective, you will see the familiar world in strikingly new ways—from relationships, to family, to work, to crime, to social mobility, to social problems and many other social behaviors.
The broad range of topics and interests in sociology allows you to find a unique pathway to career opportunities (link here to what can I do with a sociology degree) that best suit your interests and abilities—from social service, to criminal justice, to community outreach and nonprofit management, to ministry, to social activism, to higher education administration, to urban planning and more.
Working and interacting in social groups are often keys to success. Sociology provides the intellectual understanding and real-life experiences that enhance these social skills.
Sociology is distinct because it uses theoretical frameworks and empirical research methods to study social life, social change, social structure and the causes and consequences of human behavior in a wide variety of social contexts.
At an institution like North Central College, you can expect to choose from intriguing sociology courses like Social Class: Get Ahead/Fall Behind; Crime, Law and Society; Chicago Encounters (conducting a neighborhood sociological research project); Schools and Society; Families and Intimate Relationships; Health, Illness and Care; Sport in Society; and many others.
Seek out a program that offers experiential learning (like volunteering in the community) and opportunities for sociological research and internships. Learning research methods as an undergraduate sociology student will be helpful for a future graduate program.
What are the benefits of studying sociology?
You've learned how the study of sociology can benefit you, but there are important ways that the field of sociology improves our modern society as a whole, according to Sociology Guide:
Sociology sheds more light onto the social nature of humans.
Sociology increases the understanding and power of social action.
Sociology studies the role of social institutions (home, school, church and more) in the development of the individuals.
Sociology provides critical insight and perspective to the solution of social problems.
Sociology has changed our outlook with regard to the problems of crime, its causes and consequences.
Sociology is of great importance to the understanding of international problems.
Sociology has helped governments to promote the welfare of tribal and marginalized communities.
Sociology is very useful as a subject for those pursuing teaching careers in high school or higher education.
As a social science, studying sociology can prepare you for a variety of careers. It will provide you with the background education you need to understand social issues like social inequality in class in addition to criminology and the criminal justice system and various other social and work settings. "It will prepare you for the challenges and opportunities that present themselves to you as you develop a rich and rewarding life," said North Central College Professor of Sociology Lou Corsino. "This is what the well-known sociologist, C. Wright Mills, meant when he wrote so passionately about the 'promise of sociology.'"
Famous sociology majors
Here are a few famous individuals who were sociology graduates, as listed by the American Sociological Association:
Rev. Martin Luther King Jr.
U.S. Representative Maxine Waters (California)
Former U.S. Senator Barbara Mikulski (Maryland), a social worker
Saul Alinsky, "father" of community organizing
Former U.S. President Ronald Reagan
Former First Lady Michelle Obama, Harvard-educated lawyer
Saul Bellow, Pulitzer-prize winning novelist
Ahmad Rashad, sports broadcaster
Stephanie Izard, Chicago-based chef and winner of Bravo's "Top Chef"
Sociology is a field in which it will help you tremendously to attend graduate school to earn a graduate degree, but you will be well-prepared to pursue many career fields and find professional success!
If you want to learn more about the differences between sociology vs. psychology or anthropology vs. sociology, follow the provided links!
Laura Zahn Pohl is an editorial director in higher education with 18 years of experience as a content writer, publications editor and speechwriter. An honors graduate of the University of Iowa School of Journalism, her experience includes corporate communications and freelance reporting for the Chicago Tribune, Daily Herald and Kalamazoo Gazette.