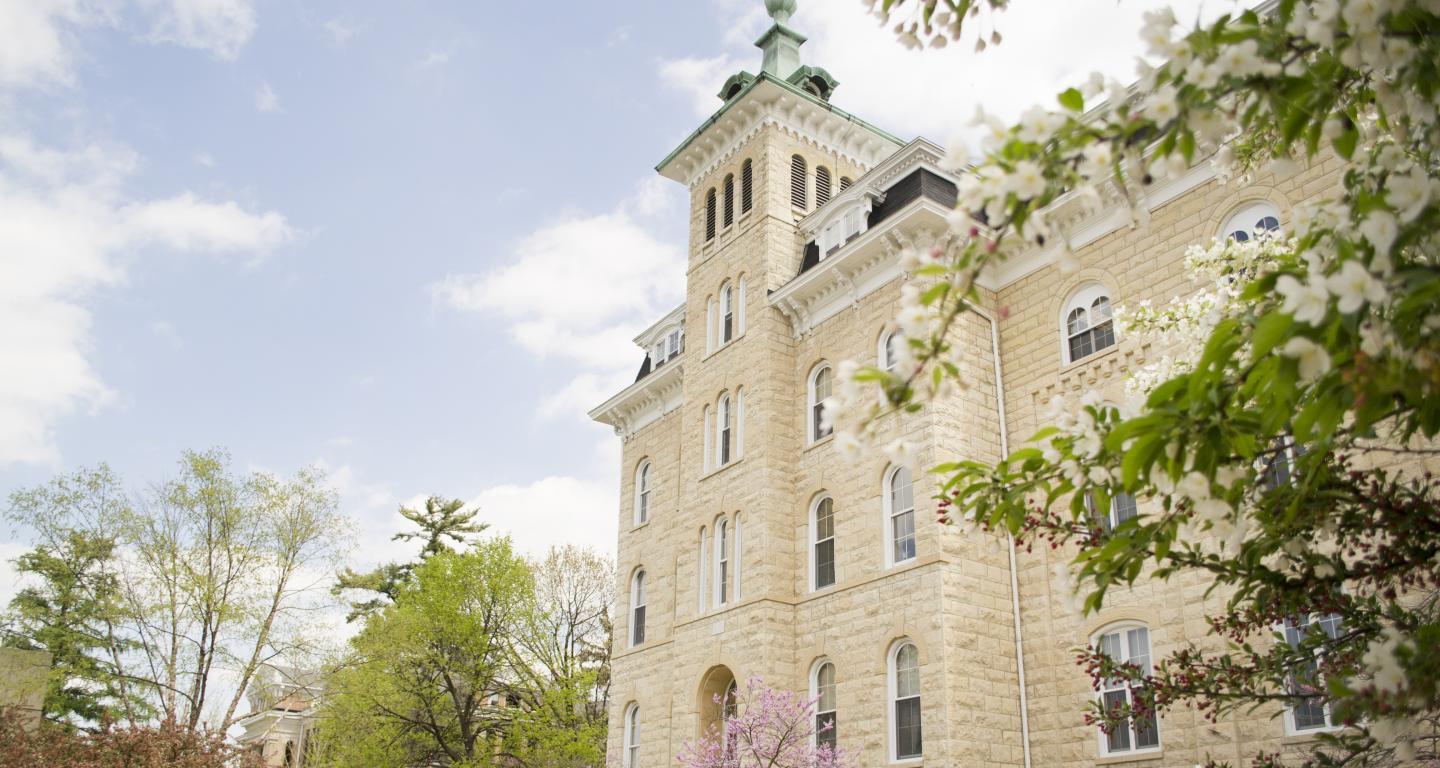 College of Arts & Sciences
Gender and Sexuality Studies
Why choose Gender and Sexuality Studies at North Central?
Conversations around gender and sexuality permeate our daily lives, whether we're at the doctor's office or in the voting booth, traveling abroad or tweeting about pop culture. The gender and sexuality studies program explores questions about sex and gender, traditional and emerging gender definitions and roles, what it means to be an ally and what it means to be LGBTQ+. A minor in gender and sexuality studies is applicable to any profession in our diverse and evolving global workforce.
At North Central College, you'll talk about gender and sexuality in relation to racism, sexism, classism, heteropatriarchy and other enforced systems in society. We are committed to seeking out new ways to address hierarchy and conflict through accountability and healing. In this important program, you'll be prepared for graduate school or a variety of industries like marketing, theatre, education, political science or religious studies. Whatever your postgraduate plans, gender and sexuality studies can help to make an impact on local and global communities.
IF YOU ARE INTERESTED IN
Advancing knowledge of issues relevant to LGBTQIA+ identifying people
Providing expertise on gender, race, sexuality and class relations
Understanding gender inequalities at work, LGBT health issues and public policy
then a minor in GENDER AND SEXUALITY STUDIES might be for you.
Why study gender and sexuality studies at North Central College?
In the Classroom
Coursework topics:
Black Narrative
Feminism, Gender, Queer Theory
Feminist Economics
Gender and Ethics
Gender and Literary Feminisms
Gender: Patterns/Privileges/Possibilities
Gender, Sexuality and Mass Media
Global Views: Women in Science
Human Sexuality: A Clash of Values
Nineteenth-Century Europe: Sex and Mass Hysteria
Sex, Gender and Sexuality
Sexuality and Christianity
U.S. Women's History
Women and the Bible
Beyond the Classroom
As a gender and sexuality studies minor you can:
Apply for internships and jobs through robust faculty and alumni networks or the Center for Career and Professional Development.
Participate in discussions on topics like women's rights activism, gender-based violence, LGBTQ+ rights, reproductive health care, transgender identity, masculinity in performance, and religious perspectives on sex and gender.
Attend special presentations by visiting scholars and organizers at the forefront of 21st century developments in Gender and sexuality studies.
Gender and Sexuality Studies Minor
For additional information and courses in this department, see .
A minimum of 20 credit hours, including:
Electives
An additional twelve credit hours, with at least four at the 300-level or above.
or  
Note:
A student may not receive credit toward the GSST minor for both  and .
Gender and Sexuality Studies Internships and Jobs
A North Central education integrates career preparation with rich academic study. Our faculty encourages you to refine and apply your knowledge in an interconnected world. Here you'll learn to think independently and work globally to solve problems and lead.
Internships
Sarah's Inn, Oak Park, IL
Domestic Violence Courthouse, Chicago
Graduate Schools
Recent graduates in Gender and Sexuality Studies have been accepted at:
Emporia State University, Portland, OR
Northern Illinois University, DeKalb, IL
Careers
Recent graduates in Gender and Sexuality Studies have worked at:
Planned Parenthood of Illinois, Aurora, IL
Invest in your future
Choosing the right college is a big decision. Don't make it alone. North Central's admission and financial aid team is here to help you design a financial aid solution that works best for you and your family.
Merit scholarships, grants, loans, campus employment - these are just some of the resources available to you. Over 95 percent of students and 100 percent of all eligible students receive aid. Let our team partner with you in finding the best value for your education.
Learn more about financial aid and costs for North Central College
Apply to North Central College
The first step to becoming a North Central student is reading the application instructions specific to you. Find out everything you need to know about applying by selecting the group you belong to below.