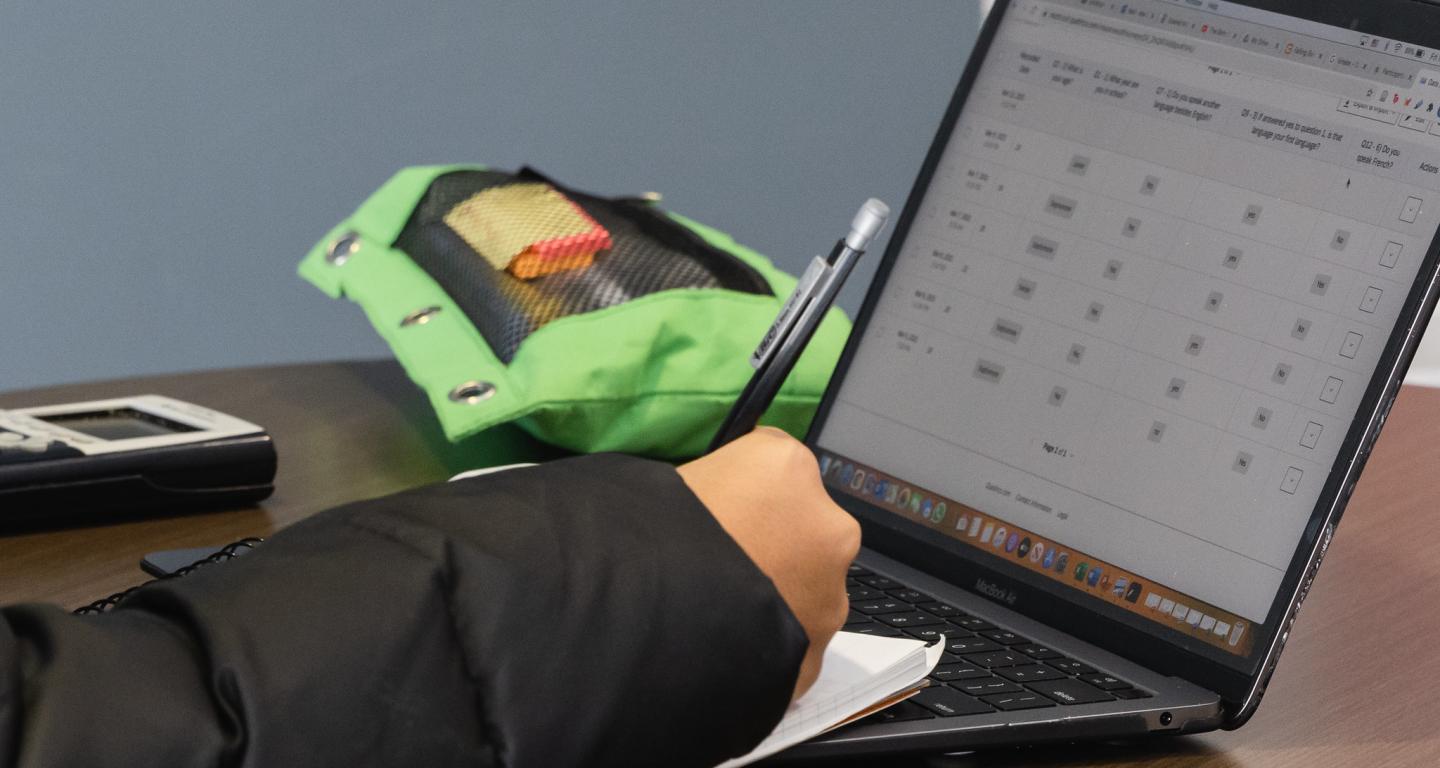 What is an MBA
Reviewed by Jacob Imm
Apr 16, 2021
What is an MBA?
After completing an undergraduate degree, many students pursue a master's degree within their field. One of the most popular paths for recent graduates is a master of business administration degree, also known as an MBA.
What is an MBA degree?
A master of business administration degree is a graduate-level program that teaches students leadership, managerial, and entrepreneurial skills needed for the fast-paced business world--whether that's in a corporation, family business or other organization that needs insightful leadership.
Earning an MBA is no easy task for a business professional, but hard work is rewarded in this promising program. If you're looking to continue your education, advance your career, and open doors to incredible job opportunities, read on for everything you need to know about getting an MBA degree.
What Are the Requirements for an MBA?
When considering a college's MBA degree program and how to get an MBA successfully, you can expect to prepare the following materials with your admissions application:
Prerequisite courses – Some master's degree programs only accept MBA student candidates who have completed prerequisite business courses, and every college will require a degree from an accredited four-year bachelors degree program.
GPA – MBA programs typically accept applicants with a grade point average (GPA) of 3.0 or higher. A GPA below this minimum can significantly hurt your chances of enrolling, although having professional experience can bolster your application.
GMAT or GRE Score – Many programs require applicants to take one of two graduate-level standardized tests: the Graduate Management Admission Test (GMAT) or the Graduate Record Examinations (GRE). The GMAT places a heavier focus on business-related knowledge, while the GRE is a general test taken by all graduate students.
Work experience – Some colleges may require professional experience from their MBA applicants, particularly if the minimum GPA has not been met. At North Central College, a prospective MBA student with an undergraduate GPA below 3.0 must have at least five years of professional experience on their resume.
Resume – For business programs, a current resume should  be submitted along with your application.
Letters of recommendation – Letters of recommendation from employers, professors, or advisors  may be required for enrollment in any graduate-level program.
While every MBA program is unique, North Central College has no prerequisites other than a completed bachelor's degree, and graduates from any major can earn their MBA. North Central also has no GMAT or GRE requirement for its  MBA program.
Types of MBA Programs
MBA programs can be completed either online or in person. The right program for you will largely depend on your learning style and schedule. Benefits of an in-person program include:
Networking opportunities
Structured schedule
Collaborative coursework
Online MBA programs, on the other hand, may work for a different set of students. Advantages of this type of MBA program include:
Flexible scheduling
Less commuting
Affordable tuition
At North Central College, students can earn their MBA degree 100 percent  online, with full-time and part-time scheduling options. If you're wondering, "How long does it take to get an MBA?", full-time students will receive their degree in one year, by enrolling in two courses per semester. Part-time students are able to complete the program within two years with a single MBA course each semester.
What is MBA Coursework Like?
Most colleges have one overarching MBA degree intended to cover the subject fully. For example, North Central's program has a diverse curriculum designed to teach leadership, management, and financial skills to future business owners. Core classes students will take in this program include:
Data analytics
Managerial marketing
Financial management
Global business administration
Economics
Students can then customize their business degree with a selection of unique electives, which can be chosen from any of the College's other graduate programs. This ensures that all MBA students can personalize their master's degree plan to include MBA course electives that interest them. Our online program can help any working professional that wants to pursue a graduate degree but can't go to graduate school full time.
How to Prepare for an MBA
Attention to detail and prep work can go a long way in business school. To ensure success within the program, students should complete the following steps before submitting their MBA application:
Polish your resume – Update your resume with recent jobs, internships, undergraduate clubs and volunteer work. A polished resume will show the admissions team you've gained professional experience during your time in college.
Solidify a business model – Entering graduate school with a concrete business idea will ensure you're putting tuition money to good use. Consider what you want to do with your degree and nail down a few key concepts before enrolling in courses.
Set goals – Not only are goals motivating, but many MBA programs actually require a written statement of your post-graduate plans. Setting realistic goals with achievable deadlines will help you flourish both in and out of school. At North Central College, a professional essay stating these goals along with two letters of recommendation is required with your application.
Benefits of Receiving an MBA
An MBA program offers networking opportunities, marketable skills, and a greater chance of being hired directly out of school. If you're truly passionate about advancing your business career, an MBA degree is an accelerated path to success in your field.
Candidates with MBA degrees typically have higher starting salaries and a greater pool of job opportunities. Earning your MBA isn't just about career benefits, however. Continuing your education with an MBA will also equip you with stronger entrepreneurial skills and specialized knowledge within your field.
If you want to take the first step toward a successful career in business, look for a quality MBA program like the one at North Central College. Request additional information about North Central's online MBA program, and find out how the College can get you started on your career goal to become an MBA graduate today. Find out the MBA admissions requirements at North Central College.
Still not sure if an MBA degree is right for you? Read our discussion, "Is an Online MBA Worth It?"
Jacob Imm is a communications specialist in the North Central College Office of Marketing and Communications. He has 10 years of collegiate communications experience and has worked with hundreds of college students. He has a bachelor's degree from the University of Notre Dame and a master's degree from Northern Illinois University.