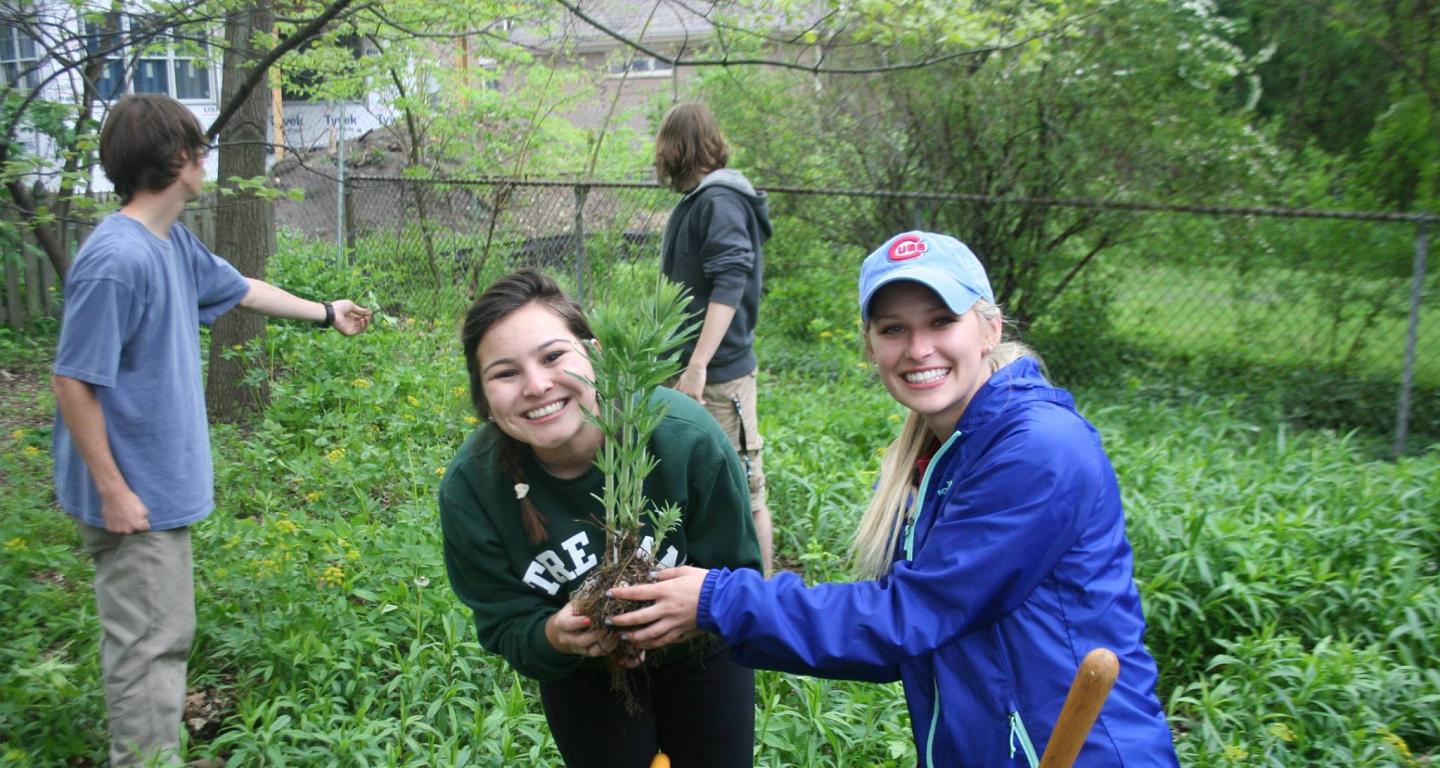 What Is Environmental Studies?
Reviewed by Jacob Imm
Aug 20, 2021
What Is Environmental Studies? 
Whether it's choosing a refillable water bottle over a plastic one, turning the lights off when we leave a room, or shopping for clothes at a thrift store, our individual actions impact the environment  every day. 
In fact, in the creation of today's society, we've changed the very structure of our environment, leading to issues such as climate change and ocean pollution. To combat these issues, more and more people are searching for ways they can help protect our planet by building a better, more sustainable world. 
Do you care about a greener tomorrow? If so, you may be interested in a bachelor of arts degree in environmental studies.
But, what is environmental studies, and what does this major entail?
Let's explore. 
What Do You Learn in an Environmental Studies Program?
The roots of environmental studies and environmental science can be traced back to the turn of the 20th century with the foundational conservationists, such as John Muir of the Sierra Club, Robert Marshall of the Wilderness Society and Aldo Leopold. These pioneers in the field of preservation helped pave the way for other naturalists and scientists eager to study the impact of humankind's presence on Earth. 
Today, Brittanica defines environmental studies as a multidisciplinary academic field "which emphasizes the human relationship with the environment and the social and political dimensions thereof." 
What is different about environmental studies vs. environmental science? Generally speaking, while environmental science focuses more on the preservation of natural resources through proper management, environmental studies takes on a broader scope. 
To that end, environmental studies programs focus on understanding how humans interact with the environment at local, national and global levels in order to address any environmental problems or environmental issues through environmental management and policy. 
For example, at North Central College, an environmental studies major can choose between three specialized tracks within their field: 
Sustainable business – This track focuses on environmental economics and the development of green business strategies for a sustainable future. Courses include Environmental Cost Analysis, Energy and the Environment, and Sustainability in a Changing World.
Science and the environment – In this track, environmental studies students delve into the study of ecology, climate change and renewable energy, with courses such as Ecology and Evolution, Field Biology, and Plant Interactions in a Changing World. 
Society and the environment – A humanities-driven path, this track explores environmental history, literature and ethics in order to better understand environmental policy. Courses include Environmental Literature and Ethics, American Environmental History, and Global Environmental Perspectives. 
During an environmental studies program, students typically are encouraged to perform hands-on independent research and intern for nonprofit groups and government agencies or global think tanks. Through these interactive experiences,  students are taught to understand environmental issues, management and policy from varying perspectives.
Understanding Environmental Issues
There are a variety of environmental issues that environmental studies majors can study, including:
Population growth

Consumption of natural resources

Water and soil sustainability

Global reliance on non-renewable resources

Climate change 
By learning how humans contribute to these issues, environmental studies majors can help determine and advise the type of social, economic and political changes that need to be made in the future. 
Understanding Environmental Management
Environmental management focuses on creating systems that utilize new technologies in order to regulate the use of natural resources and work toward a more sustainable future. It centers around the monitoring of environmental changes, predicting future changes and minimizing environmental degradation resulting from human activities. 
Generally speaking, environmental management centers around three primary questions: 
What are the desired environmental outcomes?

What constraints—physical, political, technological, economic, etc.—hinder such outcomes?

What is the most feasible way to achieve the outcomes? 
Understanding Environmental Policy
Environmental policy addresses environmental issues by implementing laws and regulations that work to conserve and protect our environment. Important examples of environmental policies here in the United States include:
Clean Air Act

Clean Water Act

Endangered Species Act  
Environmental policy is not only focused on domestic political issues, but global issues as well.. Building a better world requires geopolitical collaboration and a worldwide focus on sustainability.  
Environmental Studies Career Paths
So, what can you do with an environmental studies degree? With a bachelor's degree in environmental studies, you can choose from a variety of careers that contribute to protecting our planet and promoting sustainability. Common career paths include: 
Biologist/ecologist – studies nature and other organisms with a focus on how they interact with one another and the environment 
Urban planner – analyzes proposed plans by developers to assess them for environmental impact and regulatory compliance
Sustainability coordinator – creates initiatives within a company to reduce environmental damage and works with internal teams to develop products or services that are eco-friendly
Environmental educator – works  with nature reserves, nonprofit organizations and schools to raise environmental awareness around sustainability and preservation efforts and causes  
Environmental attorney – Represents clients on legal issues related to any environmental law for climate change and conservationism, including:

Clean water and air

Climate change

Land management 

Environmental regulations 
Environmental engineer – uses environmental engineering, biology, soil science, physics and chemistry to create solutions or improve upon existing ones in order to address environmental issues
Policy analyst – studies economic and scientific data to assess environmental challenges, evaluate new studies and develop strategies that reduce environmental impact 
Environmental consultant - uses environmental science knowledge with the state's regulatory requirements. They use their technical expertise to conduct assessments and minimize environmental risks 
Taking the First Step Toward a Greener Future 
Humans must be good stewards of the earth in order to ensure our planet's health for  future generations. 
Environmental studies affords students the opportunity to gain a better understanding of the world around them and the impact that humanity has on our environment. Armed with this expertise, you can open up an array of career paths, whether it's working directly in nature or influencing the policies that impact it.  
If you are interested in pursuing this field, look for a school like North Central College with a great program in environmental studies. Find out more about North Central and get your journey started today. 
Sources:
Soulé, M. E. (1998, May). What Is Environmental Studies? JStor. 
https://www.jstor.org/stable/1313379
Kte'Pi, B. (2021). environmental science | Definition & Facts. Encyclopedia Britannica. 
https://www.britannica.com/science/environmental-science
McCarthy, N. (2020, February 12). The Countries Polluting The Oceans The Most. Statista Infographics.
https://www.statista.com/chart/12211/the-countries-polluting-the-oceans-the-most/
Air Pollution Hurts the Poorest the Most. (2019, May 9). UN Environment Programme. 
https://www.unep.org/news-and-stories/story/air-pollution-hurts-poorest-most