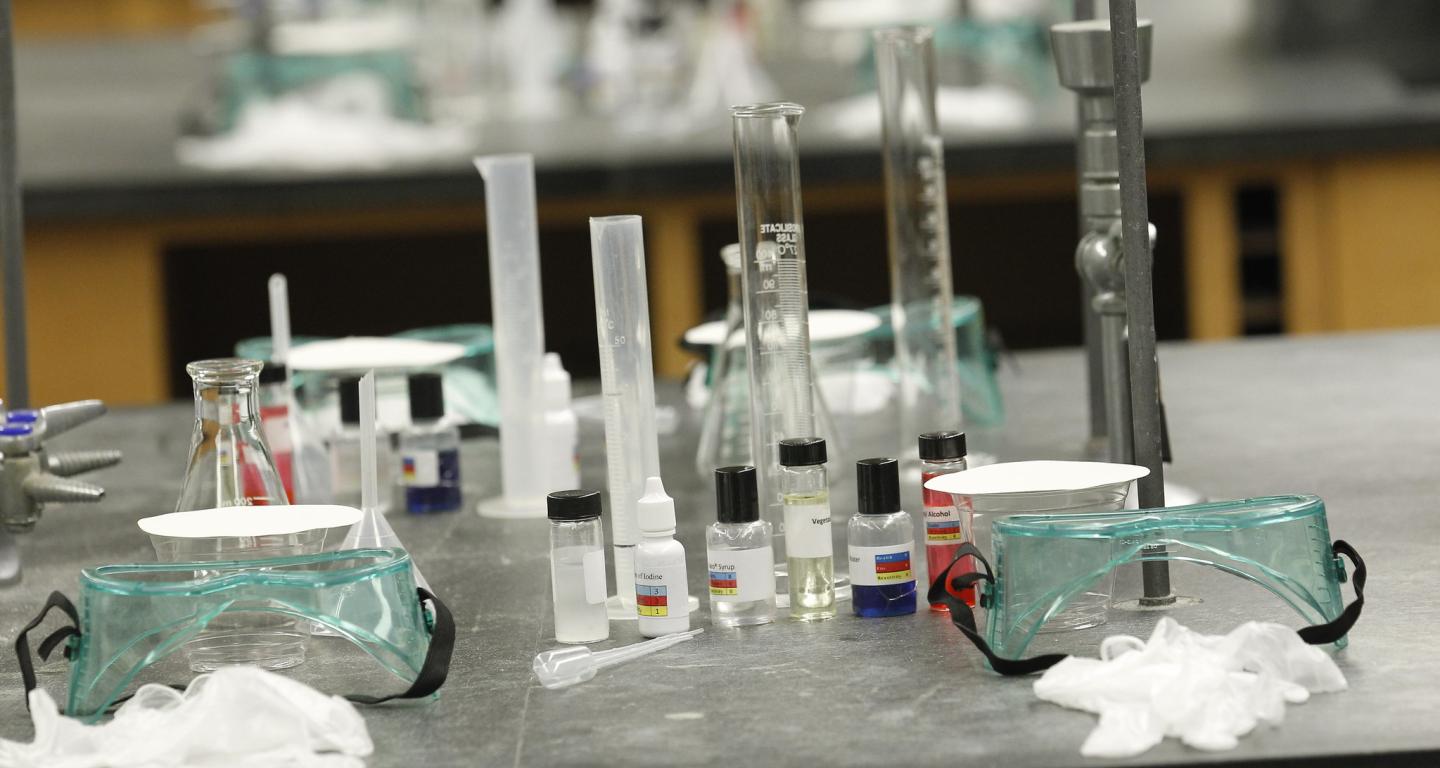 Why Is Chemistry Important & Why You Should Study Chemistry
Nov 03, 2021
Why Is Chemistry Important & Why You Should Study Chemistry
The contributions chemistry provides are crucial not only in the workforce but in life. Chemistry is central to our existence and provides insight into how we interact with the world around us, from the air we breathe to the food we eat. If you are interested in majoring in chemistry, read on to learn more about the importance of studying it and why getting a degree is worth it.
Chemistry is everywhere!
No matter where you are, chemistry is around you. Every day, it affects what we see, hear, smell, taste, and touch. Learning chemistry will reveal a whole new understanding of how our world works.  Anything that has matter breaks down into chemical building blocks. If chemistry did not exist, we wouldn't understand why leaves change color in the fall, producing and preserving food, and so on. And there's always some chemical reaction that affects us in one way or another. It is safe to say the world would be a more mysterious place without it. 
What is Chemistry?
According to Britannica, chemistry is "the science that deals with the properties, composition, and structure of substances, the transformations they undergo, and the energy that is released or absorbed during these processes." In simpler terms, chemistry is the study of matter, its properties, and how it combines or separates to form other substances. It is a part of everything in our lives as everything in existence is made up of matter—even ourselves. With it, we can see how and why our world works. While chemistry is a broad field, that broadness opens the door to a wide range of career paths, depending on your skills and passions. 
What skills will I get from studying chemistry?
So, what do you learn in chemistry?  While studying chemistry, you will develop and build on a multitude of skills from the courses you take and the time you spend in the lab. Like most fields, chemistry requires specific skills. From time management and teamwork to oral and written communication, you will become equipped to succeed in your future career. As a student, you can also expect to learn how to problem-solve, think critically, and pay close attention to detail.
With a great program, curriculum and faculty, you will achieve these skills and more. For instance, as a chemistry major at North Central College, you will experience a curriculum approved by the American Chemical Society. The courses in this curriculum are taught by expert, full-time Ph.D. faculty who also become mentors, guiding you to success. As a chemistry major, you will also receive hands-on laboratory experience, working with state-of-the-art instruments throughout your time as a student. 
Sharing more about the program, Paul Brandt, professor of chemistry at North Central College, stated, "We expect that our students leave with strong liberal arts skills. They should be able to communicate well both orally and with the written word. We expect their critical thinking skills to be honed by conducting research during their academic career at North Central College and presenting that research. We also expect that they have familiarity with a great number of instruments, from Atomic Adsorption to X-ray Powder Diffraction spectroscopies." 
What subjects does chemistry go with?
When choosing more than one major, students often pair chemistry with biology or physics. If you are interested in exploring the chemical processes within and relating to living organisms, then biochemistry could be an excellent option for you. A laboratory-based science bringing biology and chemistry together, you can expect to use knowledge and techniques from chemistry to better understand and solve biological problems. For instance, biochemistry covers a range of scientific disciplines, including genetics, microbiology, and forensics, to name a few. Under these disciplines, biochemistry has played and continues to play a crucial role.
On the other hand, physical chemistry, or studying physics and chemistry together, is a branch of chemistry that uses physics principles to measure, correlate, and explain chemical interactions. Physical chemistry is a great area to look into if you enjoy investigating how matter behaves on a molecular or atomic level. Additionally, it is a good route to take if you are interested in taking physics and mathematics classes. In physical chemistry jobs, you will find yourself both working in the lab and computing calculations, and reviewing data at a desk. 
Many prospective chemistry majors find themselves asking "Is chemistry hard?". If that question resonates with you, read our linked guide to gain a better understanding of why chemistry has this reputation, and why it shouldn't deter you from pursuing it.  
What careers is a chemistry major good for?
So, what can you do with a chemistry degree? As a broad field, there are various career paths available to you with a degree in chemistry. While many go on to be a type of chemist, the knowledge you gain and the skills you build can be applied to other fields, such as education, medicine, sustainability, environmental science, forensics, and much more. Some of the many job roles for those with a chemistry degree include:
Analytical Chemist

Chemical Engineer

Chemistry Teacher

Environmental Consultant

Forensic Scientist

Laboratory Technician

Organic Chemist

Pharmacy Technician

Quality Control Chemist

Research Scientist

Toxicologist

While choosing a career path may be evident from the start for some, it can be a time-consuming and challenging decision for others, especially with an extensive list like the one above. If you fall into the latter part, one of the best ways to narrow your options is to think back and reflect on your experiences in college. Was there a topic or course you enjoyed learning about the most? Which class project or experiment left a lasting impression on you? If you completed an internship, was there a task assigned to you that you disliked? Asking yourself questions like these will help you develop a sense of what you are looking for in a career.
What degrees and other qualifications do I need for chemistry?
If you are interested in pursuing chemistry as a career, you will need to start by earning a Bachelor of Science. A bachelor's degree will give you a broad overview of the field and neighboring subjects, as well as help you develop critical skills. To advance your education and prepare for specific job opportunities, you can move on to earn a Master of Science or doctorate in chemistry. While not all chemistry jobs require advanced degrees, those looking to teach or conduct research should highly consider it. If you take this route, you can choose a specific area of chemistry to specialize in, such as:
Analytical Chemistry

Biophysics

Chemical Biology

Inorganic Chemistry

Materials and Nanoscience

Organic Chemistry

Physical Chemistry

Theory and Computation
Having graduate degrees and taking the time to specialize in a specific area is an excellent opportunity to further your industry knowledge and make yourself a more competitive applicant when applying for jobs. 
What are my job prospects?
According to the U.S. Bureau of Labor Statistics, employment for chemists is projected to grow 6 percent from 2020 to 2030. This percentage is about as fast as the average for all occupations. Chemists will continue to work in various industries, including pharmaceuticals and medicine, scientific research and development services, and many others. 
Chemistry today and in the future
Chemistry is a multi-faceted and ever-evolving field as there are constantly new questions to answer and challenges to overcome. We can count on that chemistry will continue to be a vital part of the workforce to help improve people's everyday lives.
Think chemistry is the right fit for you? Consider earning your bachelor's degree in chemistry at North Central College's School of Arts and Sciences. There, you will work closely with expert faculty and have the opportunity to conduct research with state-of-the-art instrumentation.
Kara Kots is a Social Media Specialist at North Central College in Naperville, Illinois. There, she contributes her content, writing, and communication skills.
Sources:
Biochemistry. | North Central College. https://www.northcentralcollege.edu/program/biochemistry.  Accessed September 16, 2021. 
Chemistry. Britannica. https://www.britannica.com/science/chemistry.  Accessed September 16, 2021.
Chemistry. | North Central College. https://www.northcentralcollege.edu/college-arts-sciences/chemistry.  Accessed September 16, 2021.
Chemists and Materials Scientists. U.S. Bureau of Labor Statistics. https://www.bls.gov/ooh/life-physical-and-social-science/chemists-and-materials-scientists.htm.  Accessed September 22, 2021. 
What Can You Do With a Chemistry Degree? TheBestSchools. https://thebestschools.org/degrees/chemistry-degree/.  Published July 7, 2021. Accessed September 22, 2021. 
What is biochemistry? Biochemical Society. https://www.biochemistry.org/education/careers/becoming-a-bioscientist/what-is-biochemistry/.  Accessed September 22, 2021. 
Physical chemistry. Britannica. https://www.britannica.com/science/physical-chemistry.  Accessed September 29, 2021. 
Biochemistry. PROSPECTS. https://www.prospects.ac.uk/careers-advice/what-can-i-do-with-my-degree/biochemistry.  Published July 2020. Accessed September 29, 2021. 
Chemistry Is Everywhere. American Chemical Society. https://www.acs.org/content/acs/en/education/whatischemistry/everywhere.html.  Accessed September 29, 2021. 
Physical Chemistry. American Chemical Society. https://www.acs.org/content/acs/en/careers/chemical-sciences/areas/physical-chemistry.html.  Accessed September 29, 2021. 
The Best Jobs and Career Advice for Chemistry Majors. Glassdoor. https://www.glassdoor.com/blog/guide/jobs-chemistry-majors/.  Accessed September 29, 2021.