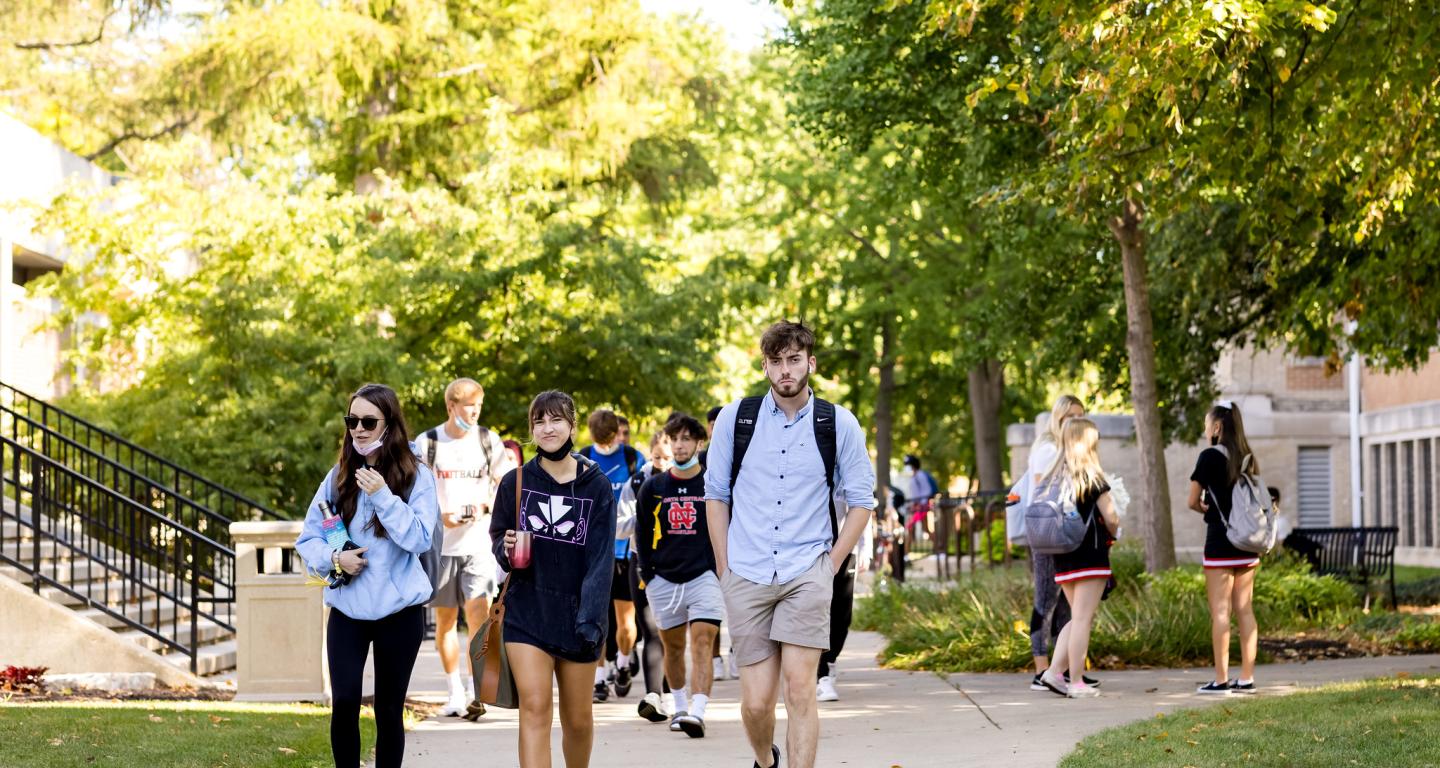 5 Tips for Writing a Great College Transfer Essay
Reviewed by Jacob Imm
Nov 19, 2021
5 Tips to Write a Great College Transfer Essay
Starting college is a once in-a-lifetime experience—well, for some people. For others, the first college they attend may not be the right fit. That's why most schools give students the option to transfer.
Transferring schools, whether you transfer from community college or another institution, is a lot like the initial college application process. You'll need to provide your college transcript or college report, letters of recommendation, ask whether your college credits transfer, and write a transfer essay.
There are a few key points you'll want to hit when writing your college transfer essay. 
In this article, we'll discuss the required content a transfer student should expect to include in their essay, along with a few tips and tricks to help seal the deal. Remember that every school is different, so be sure to check your prospective new school's website for details on what your essay should include. For now, read on to find out what you need to know about writing your college transfer essay.
Tip #1 – Be Yourself
It may sound cheesy, but it's true: being yourself is crucial to writing a successful college transfer essay.
More specifically, it's important to allow your voice and personality to shine through when writing your transfer essay. Colleges get thousands of local and international applicants each year— both first-year and prospective transfer students. To stand out from the crowd, you'll want to make sure your transfer essay is uniquely yours. 
In addition to being honest and using your unique voice, you'll also want to hit a few key points when writing your personal statement or transfer essay.
What are your unwavering beliefs? How do you view the world? What is important to you in this life? These are some high level concepts that you may not actively think about on a daily basis, but they define you  on a deeper level. By touching on these points, you'll paint a more vivid picture of who you are and what you stand for. This will also help your personal statement stand out from the run-of-the-mill format that many others may follow.
Your background has shaped who you are today, and colleges want to understand where you're coming from. Include any important details about your identity, your community, your family and your home that you think may add to the story you're telling. 
Previous college experience 
Part of your background information should also include the time you spent at your previous college. While there may be reasons you want to leave, it's also crucial to include any meaningful experiences you've had and how they've shaped you and your college experience. Never paint your current school in a negative light; focus on what you've learned while you've been there--more about this to come.
After you've shared your experiences at college, it's time to talk about what you want out of your new school. This will help the university determine whether they can provide the educational experience you're seeking.
Don't settle for the average essay. Be specific, draw from your real life, and don't be afraid to use humor and creative language when appropriate. Try your best to convey who you are through your writing—especially if your prospective school doesn't conduct in-person interviews. 
Tip #2 – Your Educational Journey
While it's important to avoid talking badly about your current school, there is a way to discuss your reasons for leaving in a positive light. Include why you're looking to transfer in your essay, but try to place a greater focus on what you want rather than what you're trying to get away from. 
This would be a great time to mention:
Start by explaining which program you're interested in and why you're interested in it. Make a note of any specific classes or resources that you believe would help prepare you for your future career. Add any extracurricular activities that relate to your educational experience, as well. 
Speaking of your future career, this is the time to outline your professional goals and ambitions. Believe it: your new school wants to admit prospective students with a plan, and outlining ambitious (but achievable) goals is the perfect way to prove you're prepared.
It's also crucial to talk about how your goals have changed over time. Obviously, you've changed paths for one reason or another, so take this time to explain what motivated your change of heart.
Now, this doesn't mean you should be defensive, but you should be able to explain why you believe this new path is right for you. Use this section to prove that you're committed to this change and ready to get started. 
Talk up your potential new  school 
There must be reasons why you've chosen the school you're applying for. Take some time to discuss what you like about this new school, and be prepared to mention specifics in order to show you've done your research.
Why you chose your current school 
If you're discussing the reasons you'd like to transfer, it may also be helpful to talk about why you chose your current school. This will give your new institution a better understanding of who you are, who you were, and who you're looking to become.
Tip #3 – Sell Them on You
If there's any place where a little humble bragging is allowed, it's a college essay. Don't be afraid to explain what makes you a great student and why the college should choose you over other applicants--that's what the reader wants to know. For this portion of the essay, try including the following information:
Any academic or personal achievements related to your field of study

Your GPA (if it's high, and if it's not, display how it's improved or your goals for getting it higher)

Any challenges that you've overcome during college, and how you've grown from them

What makes you a good student, both in class and outside of class, and how you'll make your new college a better place
At the end of the day, this essay should make you look like a prime candidate. While it's important to be honest about any challenges you've faced at your current college, the focus of your essay will need to be your positive qualities as a desirable student. Don't be afraid to give yourself some credit here!
Tip #4 – Explain How You've Made the Most of Your Current Situation
Colleges don't want to read an essay that's filled with complaints. While your previous school may not have been a good match, this is an opportunity to show your future school what a resilient, flexible, and hardworking student you are. 
Here, you'll want to display the following points:
Show how you've made things work 
Tell the story of how you've managed to make your current situation work for you. Even if the program you've been enrolled in isn't the right fit for your future career, there may be ways to prove that you embraced your classes and resources with open arms. Use this opportunity to show just how dedicated you are to your education, even when things aren't perfect.
Prove you can put in the work
Next, you'll want to outline the work you've put in to intellectually stimulate yourself, despite wanting a change. This may include an extra college course or two that you took, any outside research you've conducted, or any professional experience you've gained outside of school.
Explain how you influenced your surroundings
So your situation wasn't ideal. Did you do anything to change your surroundings to better fit your needs? In this portion of your essay, you'll want to detail any clubs, organizations, or projects you've joined or started to progress your education and growth—particularly if your school didn't have one before. This show's you're a dedicated go-getter who knows how to make positive changes in your community.
Tip #5 – Don't Be Afraid to Flatter Them
While your transfer essay shouldn't be 10straight pages of you gushing about the university, adding some flattering points never hurts. Your prospective school obviously won't be choosing applicants based on who is the most complimentary, but incorporating a little praise will show how excited and committed you are. 
Consider touching on the following topics:
Any programs and clubs that interest you

How the school is going to help you achieve your dreams

Any notable alumni or staff you look up to

Resources the school provides that you're excited about
Adding a few specific facts about your prospective school will also prove that you've done your research and you're certain that this is the school for you. Use your essay to say that this is a  top school, and you've taken the time to figure out why. As a transfer student, you'll want to put an emphasis on commitment, and ensure your new school that this is the final change you want to make.
Pursue Your Passion at North Central College
When you're ready to transfer, you'll want to look for a school like North Central College. North Central College is committed to helping transfer students succeed academically, socially and professionally . With helpful resources, scholarships, and local community college partners—it's never been easier to make the switch. Find the right program to reach your career goals, and learn more with North Central College's "Should I Transfer College" Quiz today!
Jacob Imm is a communications specialist in the North Central College Office of Marketing and Communications. He has 11 years of collegiate communications experience and has worked with hundreds of college students. He has a bachelor's degree from the University of Notre Dame and a master's degree from Northern Illinois University.
Sources:
Sawyer, E. (2021, August 3). How to write a successful college transfer essay. College Essay Guy | Get Inspired. 
https://www.collegeessayguy.com/blog/college-transfer-essay-examples. 
Andrew Belasco. A licensed counselor and published researcher. (2020, December 28). How to write a winning college transfer essay. College Transitions.
https://www.collegetransitions.com/blog/how-to-write-a-college-transfer-essay/.