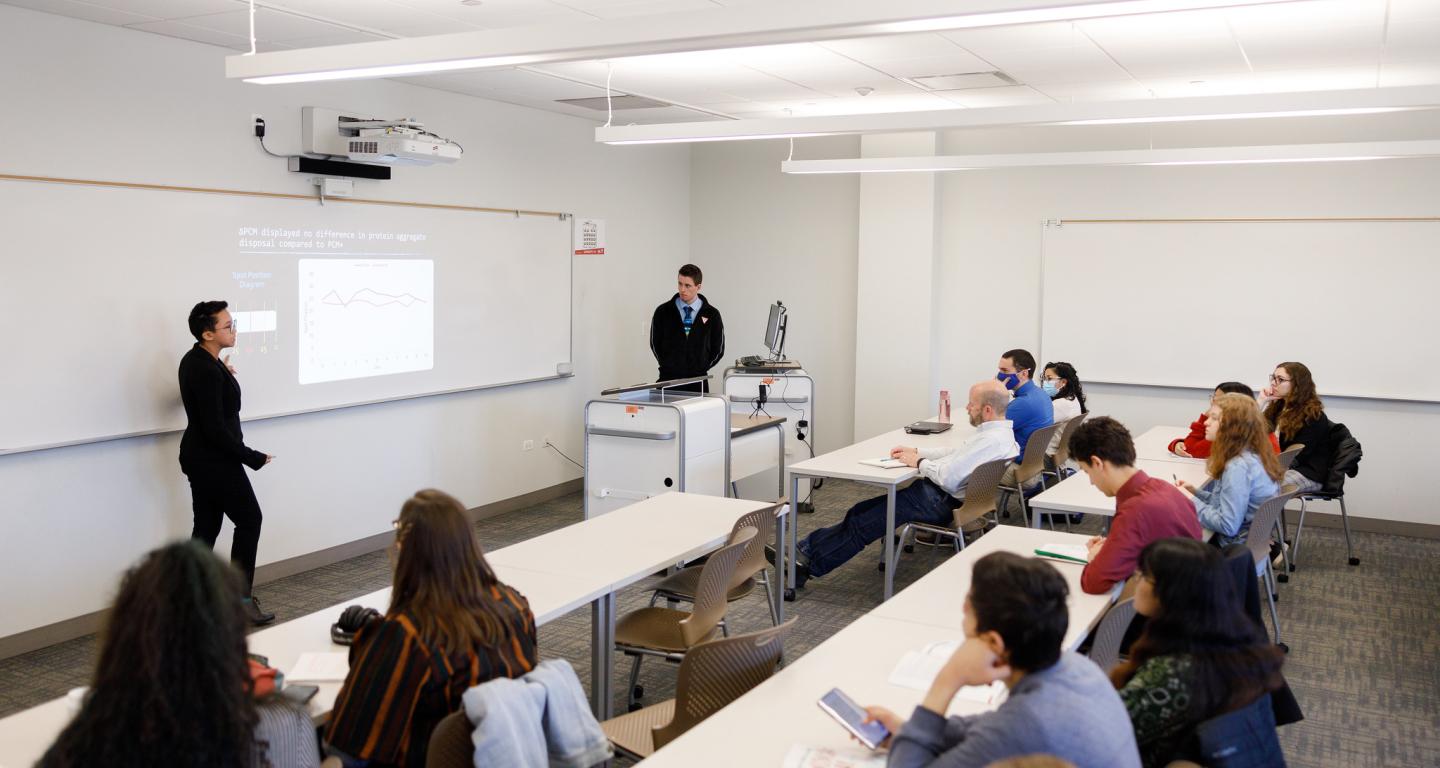 What is an Economist?
Reviewed by Jacob Imm
Jun 24, 2022
What is an Economist?
When you scroll through your newsfeed, you are likely to see article after article about "economists" making financial predictions in the wake of major events. But what is an economist? And how do you learn the necessary skills to become one?
Economists collect and evaluate data about resources through the lens of economics. As markets, economic trends, and public policy shift, so does the economy—and economists work to understand these changes.
In this short guide on what economists do, we'll examine the field of economics, as well as the typical responsibilities and projected salary of an economist.
What is Economics?
To understand what an economist is, it's helpful to have some underlying knowledge about economics as a discipline.
According to the American Economic Association (AEA), economics can be defined in a few different ways. In general, the discipline involves studying one or more of the following:
The laws of supply and demand

The decision-making process

The management of resources
Economics is often—but not always—related to financial matters. In some cases, the social science looks at the factors behind business cycles and changing employment levels. An economist's analysis takes the qualitative and the quantitative into account, examining business economics and economic data.
As a field of study, economic analysis is usually split into two categories: macroeconomics and microeconomics. The former takes a big picture approach, looking at financial matters of entire nations when dealing with international business; the latter zooms in on the decisions of families or individuals and their effect on economic growth. While there are big differences in macro vs. micro economics, they both work hand-in-hand to provide a comprehensive view of the state of the current economy.
What Kind of Work Do Economists Do?
Broadly speaking, economists investigate the ebb and flow of goods and services—from production to distribution–to make economic decisions based on market trends. In practice, that means looking for trends in how we buy things every day and placing those trends within the context of current events.
Using contemporary and historical data from market reports, consumer studies and stock performance, economists analyze data and take in as much information as possible before making suggestions and predictions.
An average day for an economist might include:
Distributing surveys and analyzing the results

Meeting with government officials or C-suite executives to present research

Plugging data into mathematical models

Writing or consulting on academic articles
Sometimes, they're advisors; other times, they call the shots. But regardless of their status within an organization, economists are constantly scrutinizing data.
Where Do Economists Work?
An easier question to answer might be, "Where don't economists work?" Because they're experts in making informed business decisions, economists can work in nearly any industry.
According to the U.S. Bureau of Labor Statistics (BLS), some of the industries with the highest level of employment for economists are:
Local, state and federal government

Management, scientific or technical consulting services

Central banking

Scientific research and development services
Furthermore, you can often find economists working in areas as diverse as law, health care, philosophy and politics.
It's worth noting that most economists need at least a master's degree in economics or a related field. With that said, entry-level economic positions that accept candidates with bachelor's degrees do exist—especially in the federal government. Whether you plan to pursue an advanced degree or not, a bachelor's degree in economics is a terrific starting point for a rewarding career.
How Much Do Economists Make?
As per the BLS, the median annual salary for economists is $108,350. Of course, not every earner will take home that exact amount; the lowest 10% earn around $59,220 per year, while the top 10% take home almost $200,000 per year according to the BLS.
With such promising salary figures, you might assume that all of the economist jobs are spoken for. But demand is expected to grow 13% between 2020 and 2030—that's faster than the average growth of 8% for all careers in the U.S. per BLS figures. That translates to around 1,600 new economist jobs each year.
Other Jobs for Economists
The analytical skills that economists use daily are easy to transfer to other domains. Economists looking for a change of pace may also be able to find a job in one of the following positions:
Actuary – Actuaries calculate the financial ramifications of risks and work to minimize the potential costs. Professional actuaries earn a median salary of $111,030 per year according to the BLS. Keep in mind that you'll have to take additional exams outside of college to become an actuary.
Financial analyst – A financial analyst's goal is to help their client—whether they be an individual or a corporation—turn a profit. The median yearly salary for a financial analyst is $83,660 per the BLS.
Market research analyst – These analysts look for the best way to sell a product or service to the public. According to the BLS, they earn a median salary of $65,810/year.
See What an Economist Does First-Hand
Is economics a good major for you and your career path?  To truly understand what it's like to be an economist, you have to walk a mile in their shoes. If the career fascinates you, you can do just that in a dedicated economics program at an institution like North Central College. 
As an economics major, you'll develop your logic and reasoning skills and learn to interpret the world beyond the headlines. The ability to make balanced, thoughtful decisions based on economics will serve you well in practically any career you choose.
Jacob Imm is the associate director of communications in the North Central College Office of Marketing and Communications. He has 12 years of collegiate communications experience and has worked with hundreds of college students. He has a bachelor's degree from the University of Notre Dame and a master's degree from Northern Illinois University.
Sources: 
What is economics? American Economic Association. (n.d.). Retrieved April 3, 2022, from https://www.aeaweb.org/resources/students/what-is-economics
U.S. Bureau of Labor Statistics. (2022, March 31). Occupational Employment and Wages, May 2021: 19-3011 Economists. U.S. Bureau of Labor Statistics. Retrieved April 3, 2022, from https://www.bls.gov/oes/current/oes193011.htm
U.S. Bureau of Labor Statistics. (2022, February 15). Economists : Occupational Outlook Handbook. U.S. Bureau of Labor Statistics. Retrieved April 3, 2022, from https://www.bls.gov/ooh/life-physical-and-social-science/economists.htm
U.S. Bureau of Labor Statistics. (2022, February 15). Economists : Occupational Outlook Handbook. U.S. Bureau of Labor Statistics. Retrieved April 3, 2022, from https://www.bls.gov/ooh/life-physical-and-social-science/economists.htm
U.S. Bureau of Labor Statistics. (2022, January 5). Actuaries : Occupational Outlook Handbook. U.S. Bureau of Labor Statistics. Retrieved April 3, 2022, from https://www.bls.gov/ooh/math/actuaries.htm
U.S. Bureau of Labor Statistics. (2021, December 17). Financial Analysts : Occupational Outlook Handbook. U.S. Bureau of Labor Statistics. Retrieved April 3, 2022, from https://www.bls.gov/ooh/business-and-financial/financial-analysts.htm
U.S. Bureau of Labor Statistics. (2021, September 8). Financial Analysts : Occupational Outlook Handbook. U.S. Bureau of Labor Statistics. Retrieved April 3, 2022, from https://www.bls.gov/ooh/business-and-financial/market-research-analysts.htm