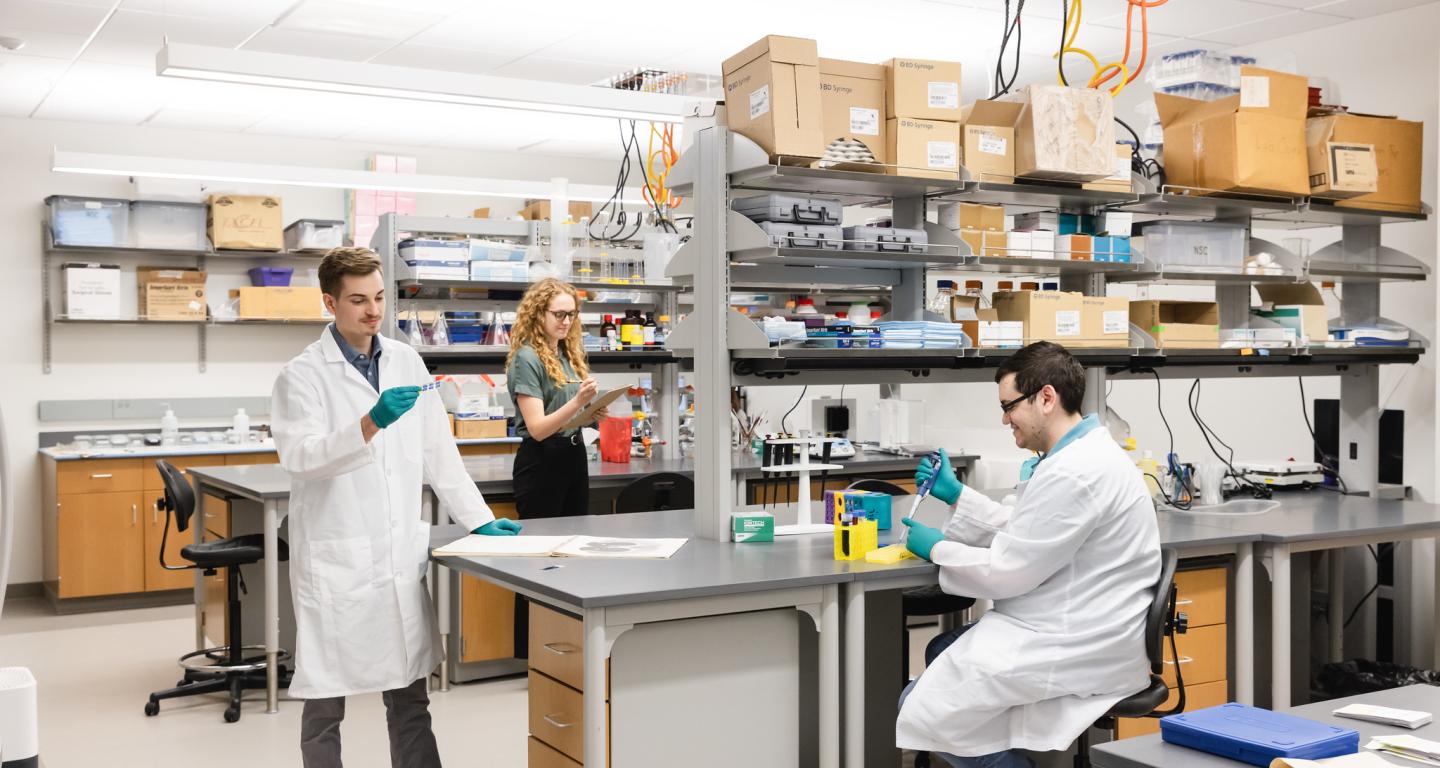 What is a Neuroscience Major?
Jul 20, 2022
What is a Neuroscience Major?
Have you ever found yourself curious about the brain and its science? If you answered yes, you might consider earning a degree in neuroscience. A multidisciplinary field, neuroscience explores various disciplines, from psychology and philosophy to chemistry and biology. Keep reading to learn more about neuroscience, what majoring in it looks like, and the different career paths available. If you're curious about the differences in neurology vs. neuroscience, you can rely on our resource center to help familiarize yourself with the differences between the two.
What is a Neuroscience Major?
Neuroscience is the science of the brain and the nervous system, specifically its structure, how it develops, and what it does. Students majoring in neuroscience will learn about neurological connections between the brain and behavior, including thoughts, emotions, and actions. When majoring in neuroscience, there are specific tracks students can choose from based on their interests and strengths. 
At North Central College, students in the neuroscience program have the unique opportunity to choose between studying behavioral or molecular neuroscience. "The behavioral neuroscience major is designed for students more interested in explaining how our brain impacts behavior broadly," stated Michael Stefanik, assistant professor of psychology and neuroscience at North Central College. "The molecular neuroscience major is a great option for students interested in explaining how the brain works on a cellular or molecular level." After selecting one of the tracks, students can tailor their education when taking upper-level neuroscience and elective courses.
What does a Neuroscience Major do?
Students majoring in neuroscience learn core concepts and build critical thinking and problem-solving skills through a diverse course curriculum. In an exceptional neuroscience program, students also have the chance to gain hands-on experience to set them up for success in their careers. For instance, students in North Central College's neuroscience program receive an edge in their education with the help of the program's unique coursework structure and lab integration, as well as having the opportunity to complete either an internship or conduct undergraduate laboratory research. Students are also encouraged to network with expert faculty and fellow neuroscience peers by joining the College's Neuroscience Club.
North Central College's neuroscience program stands out among others by allowing students to receive intensive, hands-on experience by completing an actual experiment in their upper-level courses. Through this experiment, students have the chance to utilize their knowledge and skills by conducting an in-depth literature search, developing hypotheses, and then testing them. "Students in these labs use class foundational neuroscience paradigms/techniques and industry-standard equipment to complete their studies," stated Stefanik. "This allows them to get a taste of what neuroscience research is like, hone their data collection skills, and think critically and deeply. It also gives them the necessary skills to work with equipment and tools that are used to answer the current questions in the field, and thus are directly transferable to a lab position or graduate school."
Additionally, neuroscience majors at North Central College have the opportunity to complete an internship or conduct undergraduate research throughout their time on campus. Due to students learning from and working alongside expert faculty, it is easy to find and participate in each faculty's highly active research programs within the department. From this experience, students not only have the chance to gain professional connections but receive the experience of presenting their research. During North Central College's Summer Undergraduate Research Program, students present their findings at local, regional, and national conferences. Students can also pursue research interests worldwide by applying for a Richter Grant, which provides up to $5,000 for individual student research. Overall, these growth opportunities play a crucial role in helping students stand out when applying for graduate school or jobs. 
What Subjects do you need for Neuroscience?
Due to the interdisciplinary nature of neuroscience, students pursuing a neuroscience degree will study a wide variety of subjects, such as cellular and molecular biology, chemistry, psychology, and philosophy. Whether students choose to follow a behavioral or molecular major, the core courses help them build a strong foundation. These courses may include:
Introduction to Neuroscience

Behavioral Neuroscience

Statistics

Research Design and Experimentation

Careers in Psychology and Neuroscience

General Chemistry I

General Chemistry II
To dive deeper, students take more specialized courses that fall either on the behavioral or molecular track:
Advanced Behavioral Neuroscience

Neuroethics in Behavioral Neuroscience

Allied Health Microbiology

Advanced Molecular Neuroscience

Neuroethics in Molecular Neuroscience

Cells and Systems
Students can also choose from a wide range of elective courses that reflect their interests:
Drugs and Behavior

Advanced Behavioral Neuroscience

Genes and Genomics

Animal Behavior

Introduction to Computer Programming

Cognitive Psychology

Seminar
The core, track, and elective courses ensure that neuroscience students have the knowledge and skills to succeed.
Is a Degree in Neuroscience Worth it?
So, is neuroscience a good major? Neuroscience is an attractive major for students interested in pursuing a career in neuroscience itself and medical and health sciences. Earning a neuroscience degree is a rewarding choice for those interested in learning about the ins and outs of brain function and its impact on behavior and cognitive processes. There will always be a need for highly skilled and trained professionals in the field to help society understand the nervous system and its functions. 
With a degree in neuroscience, students can pursue a wide range of career paths upon graduation, including: 
Research technicians

Pharmaceutical sales representatives

Medical technicians

Patient care assistants
If students are interested in furthering their education, they can apply for graduate school. In many cases, students looking into graduate school often apply to Ph.D. programs in neuroscience and clinical psychology. On the other side, students wishing to go into the health sciences can apply for and attend medical school to pursue a wide variety of careers:
Cardiac perfusionists

Dentists

Nurses

Physician assistants

Physical therapists

Occupational therapists

Pharmacists

Podiatrists

Surgeon
If you would like to learn more about majoring in neuroscience, or what a neuroscientist is, take some time to explore different college and university websites and their programs. Students enrolled in North Central College's neuroscience program dive headfirst into their major and gain hands-on experience inside and outside the classroom that sets them up for success in their careers. Learn more about how North Central College can help you discover the right path for you as a student and your career.  
Kara Kots is the senior social media specialist in North Central College's Office of Marketing and Communications. There, she contributes her content, writing, and communication skills.  
Sources: 
Neuroscience. North Central College. https://www.northcentralcollege.edu/program/neuroscience. Accessed May 23, 2022.  
What is neuroscience? MedicalNewsToday. https://www.medicalnewstoday.com/articles/248680. Access May 26, 2022.
Richter Grants. North Central College. https://www.northcentralcollege.edu/program/richter-grants. Accessed May 26, 2022.
Undergraduate Research. North Central College. https://www.northcentralcollege.edu/computer-science/undergraduate-research. Accessed May 27, 2022.