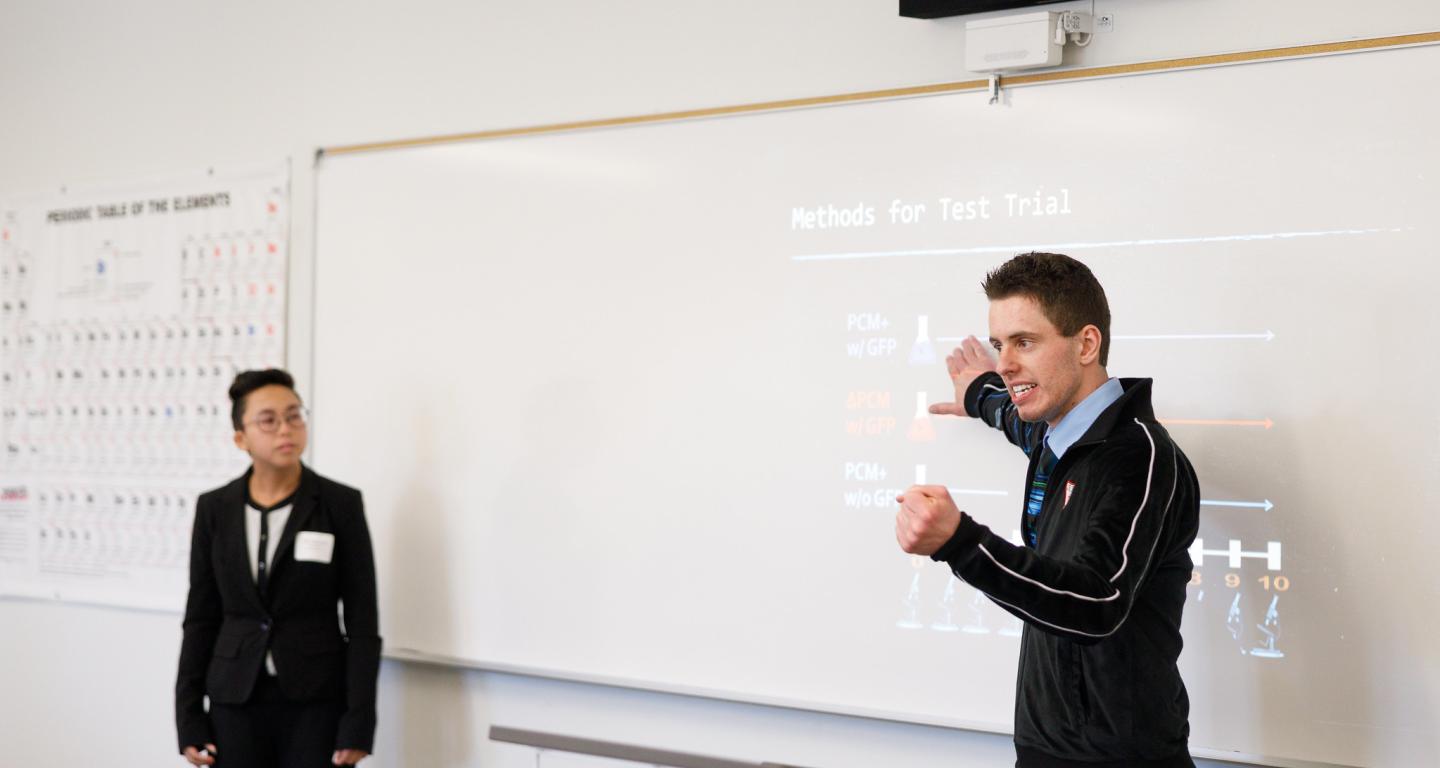 Is Criminal Justice a Good Major?
Reviewed by Jacob Imm
Aug 17, 2022
Is Criminal Justice a Good Major?
From improving public safety in your neighborhood to enacting positive social changes nationwide, professionals who work in the field of criminal justice can make a lasting impact. If you're passionate about helping and defending people, you should consider a career in criminal justice.
But before you commit to an entire degree program, you might be wondering, "Is criminal justice a good major?" 
A criminal justice major is an excellent choice, especially if you're interested in criminal justice jobs in areas like law enforcement, prison reform and the judicial system. To help you understand what makes criminal justice a valuable major, let's take a closer look at this fascinating area of study.
What Should I Expect When Majoring in Criminal Justice?
The benefits of studying criminal justice begin long before you walk out with your degree. The entire process is rewarding—from sitting down in your first class in the criminal justice degree program to your first day on the job. Here's what you can expect along the way.
What Topics Will I Study?
So, what is criminal justice? A branch of sociology, criminal justice studies deal with all angles of the criminal justice system—from victims and perpetrators to lawmakers and judges. Students of the criminal justice field explore the past, present and future of:
Courts

Policing

Prisons

Probation

Rehabilitation
Ultimately, the goal of criminal justice sciences in the 21st century is to improve the current legal system by tackling inequality and injustice.
What Will College Look Like?
Studying criminal justice at the collegiate level can take a few different shapes.
At some institutions, you'll enroll in a dedicated criminal justice program. At others, like North Central College, you'll have the chance to study criminal justice as part of a broader program in sociology. You'll learn a wide variety of social science and critical thinking skills and have the opportunity to concentrate more specifically on criminal justice later on.
Most sociology-related programs lead to a bachelor of arts (B.A.), a bachelor's degree that usually involves a wide variety of classes. With that said, your main focus will be on sociology and criminal justice, with courses like:
Crime, Law and Society

Community and City Life

Policing and Corrections

Criminal Justice System

Race/Ethnicity: Conflict and Change

Youth Justice, Crime and Law
Some institutions also offer criminal justice minors as a way to use this worthwhile field of study as a complement to a different degree.
What Are My Options Post-Graduation?
You're probably wondering what you can do with a criminal justice degree. After completing an undergraduate degree program, you'll have many career opportunities to choose from. If you want to continue studying, you might choose to pursue an advanced degree, which can open the door to highly respected and sought-after professions like being an attorney, judge or professor.
If you are interested in entering the workforce as a criminal justice professional more quickly, a criminal justice degree can make you an attractive candidate for numerous social justice jobs within the judicial system. Typical careers for criminal justice professionals include:
Police officer or detective – Police officers respond to calls and patrol communities to maintain order and protect the public from crime; detectives gather evidence after a crime occurs. According to the U.S. Bureau of Labor Statistics (BLS), the median salary for both careers is $67,290 per year.
Probation officer – In this field, you'll work alongside individuals on probation, in custody, or on parole to help them resume healthy, normal lives. Probation officers receive a median annual salary of $55,690 according to the BLS.
Social worker – Social workers provide support and resources for people struggling with emotional and behavioral problems—including legal offenders. This vital work pays a median salary of $51,760 per year according to the BLS.
Is Criminal Justice a Worthwhile Major for Other Professions?
While studying criminal justice allows you to pursue various careers within the criminal justice system, the criminal justice major can also be a springboard to other fields. As a graduate of a criminal justice program, you could use your relevant skills to work in varied positions like:
Lobbyist

Political aide

Journalist

Educator

Humanitarian aid worker
Because many careers interact with the judicial system, a background in criminal justice can unlock more doors than you might think.
What Are the Benefits of Studying Criminal Justice?
Aside from a versatile degree and a respectable salary, any student who is enrolled in a criminal justice program can benefit from:
The opportunity to make a difference – First and foremost, your work in criminal justice will be paramount in building a more promising future for our society. A better criminal justice system benefits everyone.
A better understanding of our legal system – If you're living in America, you're subject to the laws that govern the country. Learning about those laws gives you a rich understanding of society as a whole.
Positive job prospects– As per the BLS, the demand for most criminal justice careers is growing. Demand for police and detectives is expected to grow by 7% between 2020 and 2030, while social worker job openings are projected to increase by 12%. A criminal justice agency is also a great option for anyone looking to further their criminal justice career.
An intriguing, ever-changing professional field – As laws and technology change, criminal justice does, too. Working in the criminal justice and criminology field, you'll constantly be exposed to new ideas and opportunities to learn.
Should I Major in Criminal Justice?
If you dream of making a difference in your community, your state and even your country, criminal justice could be an ideal place to focus your attention.
When looking to specialize in criminal justice, search for schools like North Central College, where engaged faculty members challenge you to become a leader in the field. You'll gain the skills you need to be a driving force for change—and a degree that presents opportunities to make those changes. And even if criminal justice isn't for you, you could find criminology is an area you might want to explore. Wondering what the difference is in criminology vs. criminal justice? Contact North Central today to learn more.
Jacob Imm is the associate director of communication in the North Central College Office of Marketing and Communications. He has 12 years of collegiate communications experience and has worked with hundreds of college students. He has a bachelor's degree from the University of Notre Dame and a master's degree from Northern Illinois University.
Sources: 
U.S. Bureau of Labor Statistics. (2021, October 20). Police and Detectives: Occupational Outlook Handbook. U.S. Bureau of Labor Statistics. Retrieved April 3, 2022, from https://www.bls.gov/ooh/protective-service/police-and-detectives.htm
U.S. Bureau of Labor Statistics. (2021, September 8). Probation Officers and Correctional Treatment Specialists: Occupational Outlook Handbook. U.S. Bureau of Labor Statistics. Retrieved April 3, 2022, from https://www.bls.gov/ooh/community-and-social-service/probation-officers-and-correctional-treatment-specialists.htm
U.S. Bureau of Labor Statistics. (2022, March 24). Social Workers: Occupational Outlook Handbook. U.S. Bureau of Labor Statistics. Retrieved April 3, 2022, from https://www.bls.gov/ooh/community-and-social-service/social-workers.htm