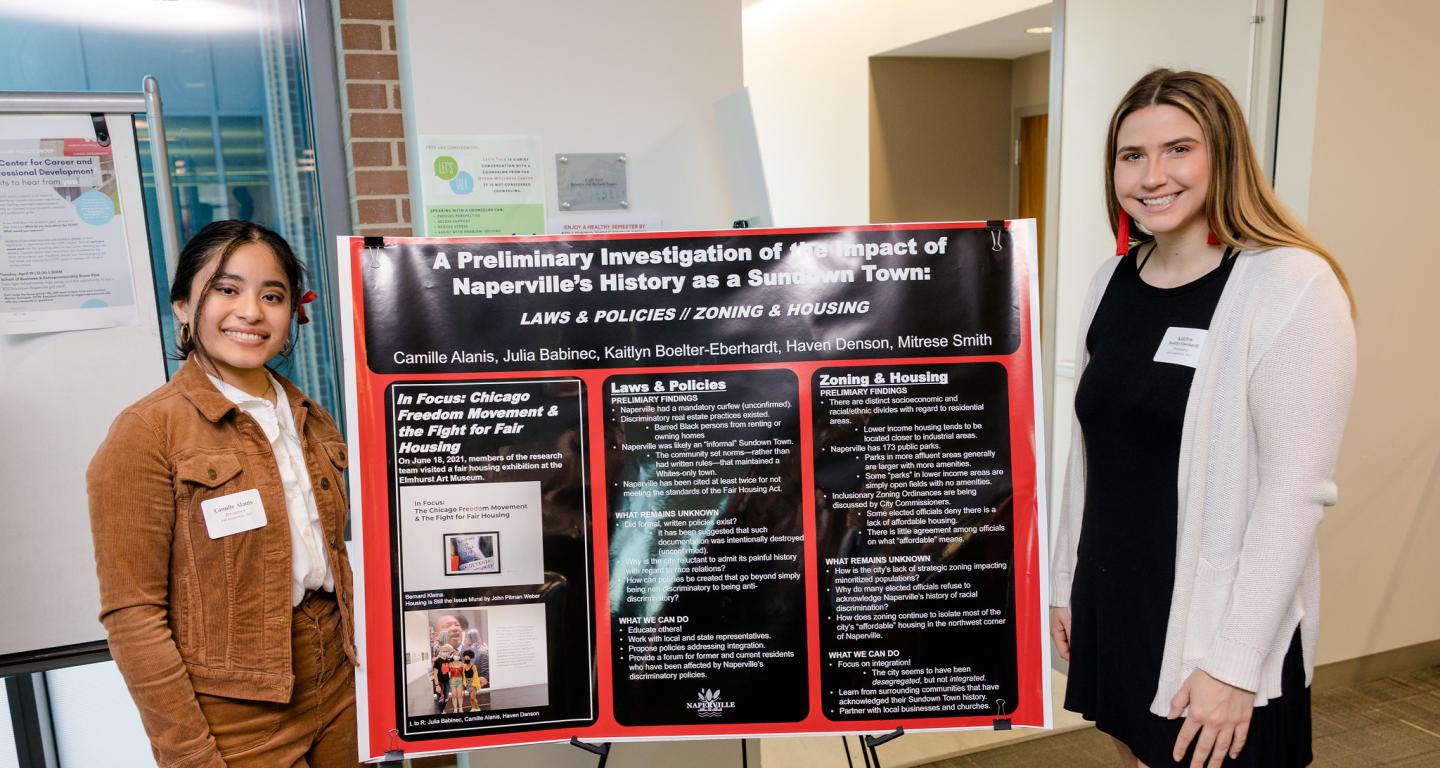 What is Criminal Justice?
May 25, 2022
What is Criminal Justice?
Is a criminal justice degree the right fit for your career interests? If you're thinking about choosing a criminology or criminal justice major or minor, think about what sparked your interest in this area of study. This degree is right for students who are interested in the law, have great people skills, and want to help people by serving society. To learn more about criminal justice majors and careers, read on for an overview of the profession and areas of specialty.
Why choose Criminal Justice for your major or minor?
People in the field of criminal justice perform field work to help society operate safely. If you're wondering, is criminal justice a good major for me? Think about what you're interested in learning about. You'll want to study criminal justice to gain an understanding of the three main elements of the justice system: 
the court system

policing/law enforcement

and corrections. 
HOW TO KNOW IF CRIMINAL JUSTICE IS THE RIGHT FIELD FOR YOU 
Choosing a career in criminal justice is a big decision, and it's important to carefully consider whether it's the right field for you. Here are some things to consider when determining if criminal justice is the right fit:
Interest and passion
Do you have a strong interest in the criminal justice system and a passion for making a difference in the lives of others?
Skills and abilities
Do you have the necessary skills and abilities to succeed in a criminal justice career? This can include strong communication skills, attention to detail, problem-solving abilities, and physical fitness.
Personal values
Are your personal values aligned with those of the criminal justice system? This can include values such as fairness, integrity, and a commitment to public safety.
Realistic expectation
It's important to have realistic expectations about what a career in criminal justice entails. This can include long hours, potentially dangerous situations, and exposure to trauma.
Education and training
Do you have the patience to earn the necessary education and training to pursue a career in criminal justice? This can include a degree in criminal justice, law enforcement training, and other specialized training programs.
If you feel that criminal justice is the right fit for you after considering the factors listed above, you'll be rewarded with a variety of career opportunities available in this field when you take on this path.
What will you study in criminal justice?
Among other things, criminal justice students will be learning about research methods for criminology, criminological theory, and the psychology behind criminal behavior. 
Areas of study will encompass juvenile justice, criminal law, corrections, the judicial system, and crime prevention. Your criminal justice courses will be paired with a series of liberal arts and social science classes to broadly prepare you for many career fields and build your critical thinking. For example, your studies will be enriched by courses in history, political science, communications, psychology, and sociology. 
As a criminal justice student, you might specialize in an area like law enforcement, forensic science, homeland security, crisis management, or corrections and case management. In addition, a criminal justice major can become a:
Parole officer or probation officer

Juvenile court counselor

Correctional administrator

Social worker

Federal law enforcement officer

Secret service agent

Police officer
Some of these careers involving counseling, psychology, and social work require you to continue on in higher education for advanced degrees and/or licensing. If you're unsure or want to pursue graduate studies like law school to pursue a legal profession like a defense attorney, you might want to study a more general curriculum in criminal justice and corrections. 
Don't forget to plan for field experience and getting a criminal justice internship to gain knowledge outside of the classroom and build your resume for your career in the criminal justice field. You might also pursue study abroad to learn how other countries approach issues in criminal justice (as an international student), or participate in a domestic exchange program in a different city. 
Why is criminal justice a good career?
Careers in criminal justice and criminology empower students to make positive contributions to society, according to Raleigh Blasdell, assistant professor of sociology at North Central College. "This can happen in a variety of ways—graduates are not pigeonholed into just one career."
What can you do with a criminal justice degree? The answer varies. Some career professionals may choose to enforce laws; others might choose a different path which could include rehabilitating justice-involved persons, delivering diversion programs for at-risk youth, helping crime victims/survivors, or developing programs that aim to prevent crime.
"There will always be jobs related to public security and public safety," said Blasdell. "At the same time, there are numerous (career opportunities) for growth and advancement. It's also incredibly rewarding and exciting."
How to prepare for your criminal justice career
The criminology major at North Central College helps students to develop a skill set that will prepare them to accomplish their goals. You can learn more about the differences in criminology vs. criminal justice with our guide. Here are a few ways they are different, according to Blasdell: 
Criminal justice is the study of the justice system (i.e., police, courts, and corrections) and those who work in it. Criminal justice examines the ins and outs of the various components of the justice system, from its history to its current workings.
Criminology examines crime as a social phenomenon. It aims to better understand who breaks the law (and who doesn't) and the reasons for their actions. In addition, criminology also examines how society responds to those who violate the law, and how those responses might differ among various populations in society. A component to this is also examining if crime fits a larger pattern and how effective justice responses/interventions are. Criminology influences the criminal justice system by proposing new methods and ways of thinking in how to effectively deal with crime.
Both degrees position recipients to work in the justice system. However, criminology provides additional insight to better understand justice-involved persons.
Those who successfully complete a criminal justice program will have acquired an in-depth understanding of the complexity of deviant, delinquent, and criminal behavior, as well as society's reaction to crime and those involved.
According to Blasdell, this centers around five broad skills: 
Cultural Competence: As communities become more culturally diverse, it is vital for criminal justice professionals to possess the cultural knowledge necessary to appropriately engage with all populations.

Strong Verbal and Written Communication Skills: Every job in the criminal justice field will involve writing reports and articulating facts clearly. Poor communication could impact legal decisions! We don't want that to happen.

Leadership: The criminal justice field is constantly evolving—often in conjunction with political and social climates. Leadership skills help to navigate these challenges and have a positive impact on others in your criminal justice agency. As students, you are our next generation of criminal justice practitioners! We want to ensure you are equipped to help the discipline to evolve and improve.

Research & Analysis: Every job in the criminal justice field will require knowing how to collect and interpret different types of data. Depending on the job, criminal justice research might involve collecting evidence, interviewing witnesses or victims, or interpreting crime patterns as a means of predicting future crime.

Empathy: Those working in the criminal justice field will be interacting with people at their worst moments. These encounters might be with persons who are angry, scared, distressed or suffering from a mental illness episode. It is essential to recognize these emotions and know how to interact with persons at these vulnerable times.
What careers can I pursue with a criminal justice degree?
According to Monster.com, here is a list of 10 great criminal justice jobs you can look for with a bachelor's degree in criminology, which reflects data from the U.S. Bureau of Labor Statistics and PayScale.com: 
Corrections manager—"Corrections managers supervise employees at a prison or other correctional facility. They are responsible for ensuring frontline security and safety for workers and inmates and overall administration."

Crime scene investigator—"This position involves collecting and analyzing evidence from crime scenes to aid police and detectives in (a criminal investigation)."

Emergency management coordinator—"In this role, you would prepare plans and procedures for responding to natural disasters and other emergencies as well as lead the response during and after. Most emergency management coordinators work for state or local governments, but you can also find jobs at hospitals and nonprofit organizations."

FBI agent—"A job at the FBI is perhaps the pinnacle of criminal justice jobs. Their roles include investigating federal crimes, organized crime, and cybercrime, as well as combating terrorism. Agents can be stationed in the United States or overseas."

Forensic accountant—"Forensic accountants sift through account records, calculate assets, assemble timelines of financial activity and gather evidence of possible wrongdoing to assist in legal cases like bankruptcies, embezzlement, insurance claims, and fraud."

Forensic psychologist—"Forensic psychologists' evaluations can be used by courts to consider factors such as a suspect's mental competency for trial or risk of committing additional crimes if released from custody." 

Paralegal—"As a paralegal, you would support lawyers by maintaining and organizing files, conducting legal research, and drafting documents."

Police officer—"Police officers patrol and respond to incidents as needed, while seeking to keep the peace on the streets. It's a challenging job that combines the need for soft skills, hard physicality, and life-or-death decisions, but the rewards include camaraderie and knowing you're serving your community."

Private investigator—"Private investigators look into whatever issues their clients bring to them—for example, running informal background checks or searching for missing persons. Their work can involve personal, financial or legal matters."

Social worker—"A career in social services could mean helping poor families with money, child or food assistance, conducting drug abuse prevention programs, or counseling incarcerated minors."
More tips for success
Here are a few more pieces of advice to help you succeed in the fields of criminal justice and criminology, according to Blasdell.
"First, get involved in your local criminal justice community! Find opportunities to volunteer, job shadow, do police ride-alongs, and simply talk to people working in different areas. This provides not only hands-on learning experiences but also provides excellent opportunities for networking.
"Next, know that working in the criminal justice field will involve a background check that takes a deep dive into your entire life history. Use social media wisely, pay attention to your finances and build your credit, and know that investigators will be contacting your professors and previous employers. 
"Finally, build relationships with your professors. While grades are important, most background check questions I receive are more interested in students' social skills, behavior in class, and timeliness. The better we get to know you, the more we can supplement these questions with other awesome facts about you!"
Laura Zahn Pohl is an editorial director in higher education, with 19 years of experience as a content writer, publications editor and speechwriter. An honors graduate of the University of Iowa School of Journalism, her experience includes corporate communications and freelance reporting for the Chicago Tribune, Daily Herald and Kalamazoo Gazette.
Sources:
https://www.usnews.com/education/best-colleges/criminal-justice-major-overview
https://www.monster.com/career-advice/article/best-jobs-criminal-justice-0317